It is necessary quickly to obtain information, including detailed financial data and indicators, to ensure successful decisions and actions of companies in the dynamic market. As an entrepreneur, you most likely don't like doing bookkeeping or simply do not have enough time for it.
Fortunately, modern tools and solutions can help with bookkeeping in many ways. It will still take some time, but in this article, we will introduce you to a tool that aims to reduce this time to a minimum. Small and medium businesses in the United States and other English-speaking countries widely use this software.
There are various versions of QuickBooks: with sales tax and US GAAP standards for the USA market, and versions with VAT and IFRS developed for the European countries, in particular for the UK. There are also various versions of functionality.
With a variety of plans, your business will surely find an option that offers functionality that fits your needs and requirements the best. You can check QuickBooks' pricing on their official website and also take advantage of a free 30-day trial. The QuickBooks support team, as well as QuickBooks tutorials online, will help you get started. QuickBooks help customers by a live chat, email, and phone number.
QuickBooks Online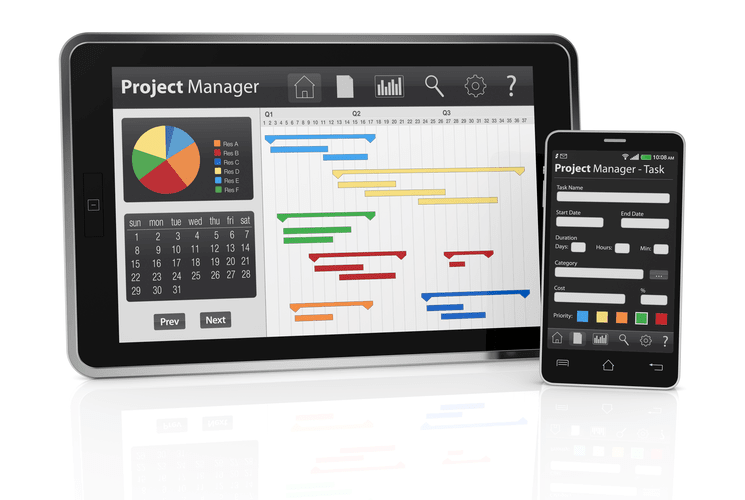 Although QuickBooks desktop version was and stays popular, the online version is gaining more and more popularity not only among QuickBooks ProAdvisor. It is straightforward to set up an account, and you do not need to purchase and set up the software to use QuickBooks Online. All you will need is just an internet access and QuickBooks login. 
All the financial data will be literally at your fingertips. On the home page, you will get a quick analysis of a business's invoices, expenses, bank accounts, profit and loss, and sales. There are many other features that we will talk about separately, but here are just some advantages of an online version:
Automatic online synchronization with bank
Access to the latest version of QuickBooks Accountant
Access from any computer or mobile device
Minimum of 5 users
Files saved in the cloud
QuickBooks App
QuickBooks is a service that simplifies accounting procedures and tasks. With QuickBooks app, it becomes even more convenient to use this program. Businesses can use QuickBooks Online iOS and Android mobile apps to run their business right from their phone. There are also many QuickBooks apps available to expand the capabilities of QuickBooks Online.
Overview of QuickBooks features
Platforms: Web, Android, iOS
Languages: English
Multi-user mode (up to 25 users) with customizable access by role
30-day free trial
Currency support
Create and manage (custom) accounts
Track sales and expenses
Inventory management
Integration with a cash register and a bar code scanner
Integration with a web store
Exchange documents between devices
Print receipts/checks
Create purchase orders
Create and manage invoices
Tracking payments
Automated online banking
Create ratings
Track miles and time
Export data to Excel
Dashboards and ribbons
Bank data synchronization
Automatic tax calculations
Tax deduction maximization
Profit and loss report
Balance sheet report
Business analytics and insights
QuickBooks benefits
Let's look at what makes QuickBooks genuinely unique and attractive to business owners.
QuickBooks gives you an ability to access the software from anywhere and also have multiple users in the file at the same time.
Users can to have an automatic feed of bank and credit card transactions into the software will save the business a lot of time. Billing, payroll, and other integrations will also benefit any business.
QuickBooks offers great reports and beautiful dashboards that are the hallmark of the product. For example, you can analyze pie charts that show how your business has been working for several years.
QuickBooks is the only tool that lets you list your suppliers. You can even filter them by debt status and other characteristics.
An ability to have automatic back-ups and automatic updates is huge for large businesses and even smaller ones.
QuickBooks is the oldest bookkeeping and certainly one of the largest players in this sphere. This is one solution that businesses can use from a startup to working with hundreds of employees, as it offers corporate solutions. We can confidently say that QuickBooks can grow with your business, and you can choose add-ons and tools based on your needs. It saves companies money over time.
Users reviews
"We love QBO in all its iterations, except Self-employed, which is not upgradeable. We have been recommending and supporting QuickBooks Online solutions since its inception, so we are quite familiar with its feature set."
John Griffing, INTELESOFT FINANCIALS
"We have been moving most of our apps to cloud based solutions as the industry heads more and more in that direction and for many good reasons. Cloud based gives us the ability to have our accounting system with us while we're traveling, it allows multiple users from different parts of the country, and it ostensibly provides a high level of security and backup."
John Brandon, AGE-u-cate Training Institute
"We are fascinated by its ease of deployment in the cloud, ideal for the storage of all kinds of accounting documents. We liked its single ledger system, which allows all data to be very accessible, and we like it to be easy to import banking transactions within the platform. Quickbooks has proven to be excellent in terms of integration with external hosting services, or open API platforms, for its best use. Quickbooks customer service is one of the best we have had to work with. They are very quick responding and offer quality answers."
Jose L, Marketing Specialist