When you have a business, it is crucial to stay organized. The organization is key not just for the business, but also for the personal life of the business owner because business owners can be very busy and not staying organized can be devastating for both the business and personal life.
Although it takes money to make money, you do not have to break the bank to keep your business finances in order. One of the cost-effective ways to do so is using the QuickBooks Self-Employed. After the initial setup, you can let the software take care of the accounting while you spend this time running your business.
Overall, the purpose of QuickBooks Self-Employed is to track business income and expenses and to make tax time easy. It also has an app that can give you immediate access to your account no matter where you are. It is also important to note that you can easily upgrade from QuickBooks Self-Employed to QuickBooks Online as your business grows, you hire employees and need more functions.
Features
QuickBooks Self-Employed has an array of tools and features that make it an exceptional assistant for self-employed business owners.
Free 30-day trial
Manage income and expenses
Track business mileage
Send invoices and receive direct deposit payments
Get automatic tax estimates quarterly
Increase tax savings
Pay quarterly estimated taxes from QuickBooks
Get state and federal tax returns filed
Receive help and advice from experienced CPAs
Many integrations
Pros and Cons of QuickBooks Self-Employed
So, why do people like QuickBooks Self-Employed, use it, and plan to continue to use it? Let's go over the main features that everyone likes so much.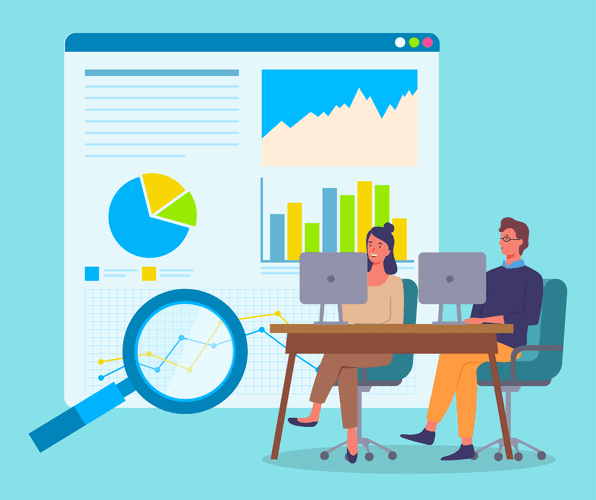 Self-running accounting software
Once you set up all your credit cards, bank accounts, etc. and synchronize these accounts with QuickBooks Self-Employed, which is super easy to do, it runs itself. You do not have to do a thing. All you have to do is check it every month to see where your income is, where your expenses were, and what you made this month.
Bank account and credit card synchronization
It is very easy to link your various financial accounts. The software will download your recent transactions, and from now on, you will no longer have to go between different accounts to check your income and expenses or find a specific transaction. Transactions synchronization is conveniently automated.
Expenses and income organization
A big thing for every entrepreneur is doing taxes, whether it is yearly or quarterly. The expenses are tracked in the same way as to how you would track it on a tax form, so taxes will not take much time whether you are doing it yourself or need to give data to the tax specialist.
Creating and sending invoices and quick and easy. All you have to do to bill a client is open QuickBooks, open invoices, add info, and click send. The client has an option to pay it directly on your invoice with their bank account. Once they pay, the money goes to your account within QuickBooks, and the payment is recorded. You can easily check how many invoices you have sent, which have been paid and which are unpaid.
An easy to navigate mobile app has all the functionality of the desktop software. You can send invoices and receive payments right from the app. You can easily scan your receipts with your phone, and they will be added to an appropriate category of expenses. The mileage tracking feature will track your travel distance using your phone's GPS. Are there any cons of using QuickBooks Self-Employed? No software is perfect, and there might be some things that you might want to improve.
Reminders and notifications
Some individuals find reminders and notifications that appear at the top of the screen as one log into the account rather annoying. Although these reminders can be helpful to many, they distract and take extra time to make them go away.
The expense and income categorization
Although most expenses and income are put into their category automatically or after you assign recurring transactions to a specific category, you might still need to categorize some transactions manually. Nonetheless, the majority of the work is still done for you, and QuickBooks will alert you about transactions that are not categorized, or it does not know how to categorize.
QuickBooks Self-Employed doesn't offer extended bookkeeping or accounting features. This means that it is only suitable for freelancers, independent contractors, and other self-employed small business owners. If your business has employees and you need more features, you would need to look at other options QuickBooks has to offer.
Who is QuickBooks Self-Employed Best for?
Are you a freelancer or an independent contractor struggling to keep track of income, business expenses, and taxes? QuickBooks Self-Employed can be the best solution for freelancers, solopreneurs, creatives, independent contractors, and demand economy workers.
This accounting software will drastically simplify your life and will be your time-saver. You will not have to worry about managing, filing, and organizing all the money coming in and going out of your business.The software will create profit and loss reports for you, taking all the guesswork out of everything that you do. When the tax time comes, it will be really easy to get taxes filed and submitted without stressing about getting all the numbers right and on-time. This is especially helpful if you get audited.
Plans and Pricing
The pricing is very affordable, no matter what option you choose. Moreover, QuickBooks regularly has 30% off, 50% off, and similar offers in addition to a whole free month for people to try the service.
This is a basic plan that you will pay $15 a month or less to get your expenses organized, and miles tracked and be able to send invoices. It will also provide you with estimated taxes every quarter and help you get the most out of Schedule C deduction possibilities.
As the name suggests, you will get more tax services with this plan. It is integrated with TurboTax and automatically exports year-end tax info for easy filing of one state and one federal tax forms. You will also be able to pay your quarterly estimated taxes right from the QuickBooks. Accordingly, this plan will cost you a little more – $25 per month or less if you catch a good offer.
Self Employed Live Tax Bundle
If you find tax season is especially stressful and time-consuming for you, or you just want to be confident that everything is done perfectly, then this plan is for you. It will cost you $35 a month, and in addition to the features included in the other plans, you will have unlimited advice and help of an experienced CPA that you can talk to whenever you need it. The CPA will also review your tax return, and you will have a guarantee that everything is done correctly.
User Opinions
"I use QuickBooks Self-Employed for all of my accounting needs. I am able to track all of my profits and losses through the product, keep track of miles driven, connect my banking account, organize all of my expenses, and even use the product to charge my customers. This is especially helpful as I file my quarterly estimated taxes."
– Reagan Baird Edwards
"I use Quickbooks self-employed (QBSE) to track all of my daily expenses and categorize them as either business, personal, or excluded expenses. QBSE does a great job in allowing me to not only follow my spending, but it provides me a quarterly tally of my estimated taxes, which I can pay directly online. The software also allows me to generate quarterly or annual profit and loss reports as well as accumulate all of my tax information, which I can migrate seamlessly to TurboTax."
– Lawson Brooks III
"I absolutely LOVE QuickBooks self-employed. It is convenient, easy to use and even tracks mileage! That's huge as most of my business is conducted on the road. I also love how I can invoice and accept payment right from the mobile app."
– Andrew from North River Marketing
The Bottom Line
QuickBooks Self-Employed is a better, more efficient, and easier way to track all of your business expenses. When it comes time for tax filing, you do not have a box of receipts that you need to sort through or a spreadsheet that is a mess because you never found time to properly record the information. The best part is that it also helps you to claim all the eductions possible, which can be a great deal for business owners who are looking for ways to reduce their expenses.
This is a perfect choice for small business owners, entrepreneurs, and other self-employed individuals. The price is also surprisingly very affordable (plus there are almost always great offers available), especially when you think about all the tasks that are taken off of your plate and time that you can spend to make your business and life better.