QuickBooks Accountant is a special program developed by Intuit QuickBooks with accounting specialists and their needs in mind. It allows to complete and manage accounting tasks for multiple companies in one place. You can do invoices, payroll, manage projects, access clients' accounts, for example, to find and fix entry errors, and much more with a single product.
Signing up for QuickBooks Accountant does not require much time. You will be requested to enter information that is usually requested when you register on other websites. This includes your name, email, as well as your company's name. Once you complete the registration, the QuickBooks Online Accountant access will be granted. To get into your account, you will just need internet access and your QuickBooks Online Accountant login information.
Overview of QuickBooks Accountant Features
What does QuickBooks Accountant offer its users? Here are just some features that might interest you:
Direct access to clients' QuickBooks account and tax returns
Full sale billing
Project and task management
Real-time progress tracking
Bank-level security for messages and document sharing
Multiple user access restriction options
Free ProAdvisor program membership
Access to other QuickBooks programs
Free dedicated tech support.
QuickBooks Accountant Benefits
QuickBooks Accountant allows to organize and access all your clients' information in an easy and quick way. Inviting you as their accountant is also a simple process for your clients. They can add accountant in QuickBooks by following simple steps of managing users in their account and entering your name and email in the Invite my Accountant field. You, in turn, will receive an email on how you should go about accessing and working with this client.
Being able to work directly in your client's account is super convenient. Accountants have access to clients' QuickBooks right from the client list. At the same time, your client can be confident that you get access only to the information you need to, while other actions are restricted. You can add notes for each client and share documents in just a couple of clicks. With bank-level security and free cloud storage, you and your clients can be sure that all the data is safe and secure.
Users of QuickBooks Accountant also benefit from real-time access to all their files at any time no matter where they are. This really improves work effectiveness and your ability to work with your clients. Moreover, QuickBooks does not just talk about automation. Recently, it has implemented automation that is supported by artificial intelligence. For example, artificial intelligence will scan all the entries for the last month and look for any errors, such as missing information.
Artificial intelligence can also help the accountants to help their clients improve their business by providing key trends based on client data, performance indicators, and financial ratios. The program will also give the users tips on how they can improve their usage efficiency.
If you have a team of accountants/bookkeepers, then you will appreciate the ability to add staff members to your QuickBooks Online accountant team. You can have up to five users with a QuickBooks license working on the same document or task. You can set restrictions for each user, restricting client access and administrative tasks for specific users. There are several options you can choose from, including custom restrictions.
There are also numerous third-party apps that you and your clients can use to make your work faster, more efficient, and more enjoyable. A big portion of your work can be automated and both of you can save hours and often days by simplifying your work. QuickBooks even created a list of top apps and the functions they cover. Thus, it will be easy to find what you are looking for based on your needs.
QuickBooks Accountant and ProAdvisor
With QuickBooks Accountant, you also get access to free training and valuable product support. This comes with free access to the QuickBooks ProAdvisor program. It includes all the different products that your clients could be using, Thus, no matter what your client is using, you will be able to support them, whether it would be a mid-market client on Enterprise or whether it is just a small service company that is using QuickBooks Pro.
The technical support is also very valuable. ProAdvisor certified accountants get dedicated support that will provide competent responses and suggestions on how you can go about solving the problem. Knowing that they are trained in accounting a pleasant bonus. Additionally, this program gives credibility, marketing, and education. Accountants are able to access training and other educational material. They are also listed on the QuickBooks Certified ProAdvisor website, which has numerous companies searching it for an accountant they can trust.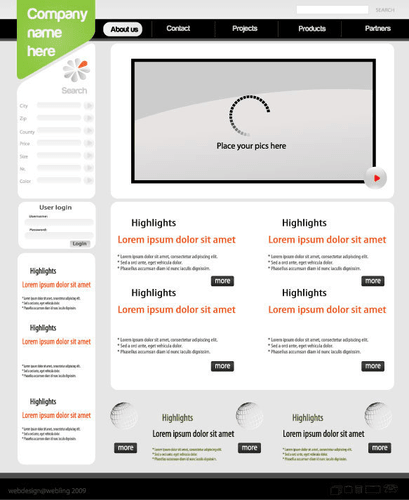 QuickBooks Accountant Online Pricing
After finding out all the great features and benefits of this QuickBooks version, "What is the cost for QuickBooks Online Accountant?" is the next thing you want to know the answer to. You might be surprised, but accounting professionals get QuickBooks Online Accountant for free. "Why is QuickBooks Online Accountant free?", you would ask. QuickBooks believes in rewarding the accounting professionals for bringing new clients. Thus, accountants can utilize this program to work with their clients for free.
What do you pay for as an accountant? You will pay only a small fraction of the price using QuickBooks Payroll Service for QuickBooks Online Essentials or QuickBooks Online Plus (currently 50% or $17.50/mo or $25.00/mo, respectively) for each client as long as you are subscribed if you want to be in control of the whole purchase and setup process. Alternatively, you can have your clients pay for the subscription themselves. They will also receive a 50% discount. Unlike the accountant, though, the clients get the discounted price only for one year.
QuickBooks also regularly makes amazing offers for accountants. For example, getting a subscription for just $1/month for three months or 50 subscriptions for just $500 for a whole year. The accountants can also get TSheets for free and their clients will get it at a discounted price. You can get more information about pricing and offers for QuickBooks Online Accountant on the official QuickBooks website.
Bottom Line
QuickBooks Accountant is an amazing opportunity for accountants to do their job better. When asked what they like the best about QuickBooks Online Accountant, they said that "QBO has really improved the way I manage my clients as well as how easy it is to have the information as up to date as possible." Another person loved that "QuickBooks accountant is structured around making the bookkeeping/accounting process seamless for the bookkeeper/accountant". There is a huge number of positive reviews.