Reading Time 8 mins
Mental health has been a hot button issue nowadays, particularly since the Covid-19 pandemic began. According to a study by KFF/CNN, 90% of adults in the US believe that the country is facing a mental health crisis. Fortunately, therapists offer effective treatments that improve patients' quality of life and overall public health.
Many psychotherapists operate their own practice. While they are experts in providing patients with effective and compassionate care, they may be less familiar with the financial side of the business. In this article, we will explore everything that professionals have to know about mental health billing and help you get paid for your work.
What is mental health billing, and why does it matter
Put simply, it is how licensed providers get paid. The process includes the filing and monitoring of payments for services.
Getting paid for your services is crucial to your business's success, and that's why it is important to implement a billing system. The advantages of a billing system include:
An orderly process for getting paid: late payments and bottlenecks harm your bottom line. An effective billing system will establish order, increase efficiency, and help you get paid on time.
Increased patient retention: patients are more likely to opt out of mental health care when they are billed directly. With a modern billing system, your practice will deal directly with insurance companies. Not only does this increase patient retention, but it also enables more people to access psychotherapy.
A positive relationship between providers and patients: payment issues can negatively impact the dynamic between the therapist and patient. Thus, a straightforward billing system is essential to effective treatment.
Quality billing services make life simpler for patients and doctors, alike. They make healthcare more accessible and effective for people across the country, and play an important role in the fight against the national mental health crisis.
Bookkeeping and Accounting for Businesses
Keeping proper financial records is time-intensive and small mistakes can be costly. BooksTime makes sure your numbers are 100% accurate so you can focus on growing your business.
How to manage mental health billing
What is the billing cycle, anyway? The billing cycle is the process of obtaining capital, from taking on new patients to getting paid for services rendered. This cycle can involve different steps, but we'll focus on the basics.
Collect customer personal data
When taking on a new patient, it is crucial to gather their basic information. This includes the patient's name, visit date, and reasons for seeking care. Then, you should verify all insurance information, such as the provider's name and the client's policy number. This information is used to create a patient file.
Defining distinctions between coding systems
There are two systems: ICD-10 and CPT codes. These are a kind of shorthand to quickly communicate medical information. ICD-10s represent diagnoses, while CPTs represent treatment options.
The ICD-10 list includes about 200,000 codes, and CPT values are even more numerous. As psychotherapists only deal with medical matters related to mental health, they tend to use combinations that begin with the number 9, e.g., 90846 is family psychology, and 90839 is crisis therapy.
The CPT codes you use will depend on the length of the appointment with your patient. If your therapy session lasts between 45 and 55 minutes, you would use CPT 90837; for extended sessions, CPT 90837 would be required. By using precise diagnosis coding, you can ensure a simplified billing cycle with fewer delays.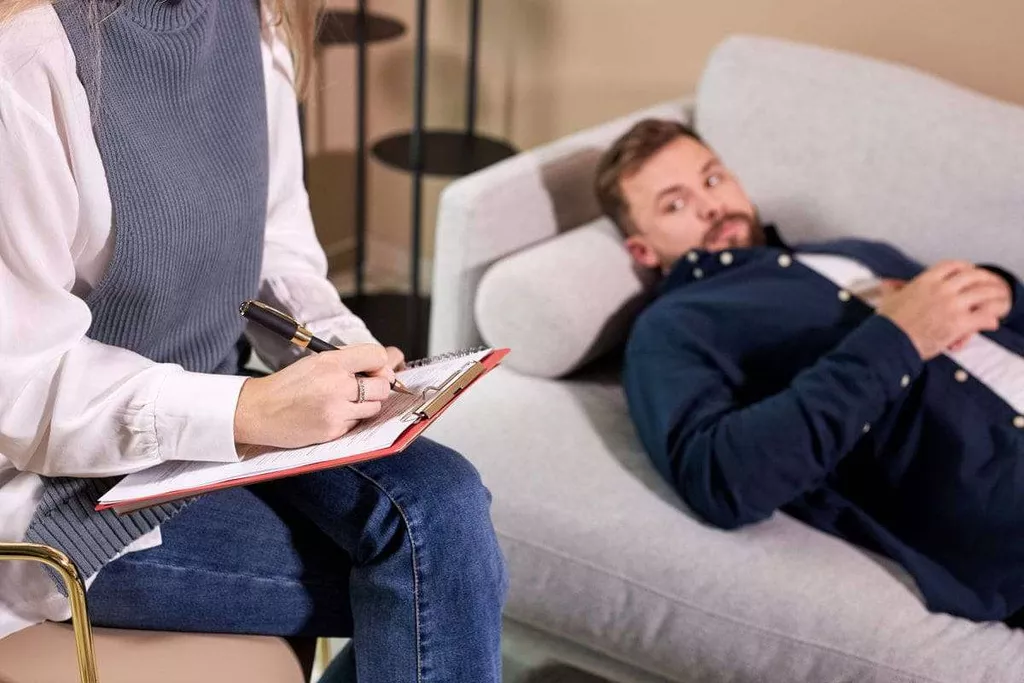 Don't forget about telemedicine
With telehealth, patients seeking therapy don't have to visit your practice in person. Instead, they can enjoy the convenience of remote therapy via video chat. These services have increased in popularity during the COVID-19 pandemic, and the trend is only expected to continue. According to Growth Plus Reports, telemedicine will reach $324.38 billion by 2031. In order to make the most of your practice, you should stay aware of telehealth trends and know how to bill for remote therapy sessions.
In some situations, you can bill for telemedicine using the same codes as you would for an in-person session. However, you need to use the following modifiers to indicate telehealth appointments:
Modifier 95: if the appointment is in real time.
Modifier 02: if the service point was a telecommunications network.
Telemedicine is a relatively new phenomenon, and the industry's volume and range of services is on the rise. As a result, telehealth insurance guidelines are constantly changing. Psychotherapists should stay informed about policy updates in order to prevent any issues with billing for virtual appointments.
Apply for reimbursement
To file a reimbursement claim with an insurance company, you must fill out a CMS-1500 form, providing the customer's data and basic information about the practice, e.g., what services were provided, tax identification number, etc.
You can create this form as an electronic or printed document.
If you use advanced software, you can generate requests in the required format and automatically extract customer data from the system.
Hard-copy claims are becoming less popular, as most insurance companies have stopped accepting them.
After submitting the form, make sure that it has begun processing. Some insurers allow you to track progress on their system, and your billing software may also offer monitoring features.
Get money
This is the most enjoyable step. You will receive a check or wire transfer indicating your compensation. If insurance doesn't cover the total cost of your services, you will need to inform your patient that additional payment is required.
How to deal with denials and appeals
Getting reimbursed for your services should be a simple process: you assist the patient, complete the application, and receive payment. It sounds easy, but sometimes things go wrong and your claim is denied.
A denial may occur at the level of either the Clearinghouse or the insurance company. When this happens, you can use your electronic medical records portal to see if there is a rejection from the Clearinghouse. You can also call the insurance company and ask if they received a claim. In the absence of an application, you must contact the Clearinghouse.
If the claim is registered with the insurance organization, you need to know why the claim was denied. The reasons for refusal may include the use of outdated forms, termination of coverage, approval of the wrong benefits, etc.
If you plan to file an appeal following a denied application, make sure to speak with customer support about obtaining the necessary form.
Key distinctions between mental health billing and medical care billing
The fundamental difference between mental health billing and standard medical care is in the restrictions set by insurance companies. Let's go through some of the unique features of billing for mental health services:
Session duration: healthcare providers generate invoices based on the CPT code, which corresponds with a form of medical care; e.g., you must enter a CPT value of 36415 if performing a blood test. However, psychotherapy appointments vary in time, so different codes are needed to indicate the length of the session, e,g., code 90832 represents 30 minutes of personal therapy.
Service limits: When it comes to the frequency of patient visits, mental health providers are subject to daily or weekly maximums; however, in other medical practices, there are no restrictions on frequency of visits.
Outside of the mental health sphere, medical professionals largely perform standardized tests and procedures. Mental health care plans are different, because there is no universal diagnosis or therapy. As treatments are less standardized, the process of dealing with insurance companies can be more complex.
Overview of the most common billing errors
Form CMS-1500 is the standard document that psychotherapists use to make claims. When filling out these forms, there are some common mistakes:
Incorrect choice of diagnostic code: you should be as specific as possible when selecting a code. Let's say you need to bill for services related to onboarding issues. You cannot enter code F43.2 (adjustment disorders) as it does not provide compensation; instead, you need to enter F43.21 (adaptation problems with depressed mood).
Incorrect data submission: according to Blue Cross Blue Shield, most psychotherapists make errors when entering the patient's name, gender, address, and other personal data. Making sure this data is accurate will help prevent unforeseen complications.
Remember, the CMS-1500 document is updated frequently, and you need to use the latest version. You can find these forms in office supply stores, bookstores, and on Amazon.
How to calculate your mental health insurance compensation rates
When filling out paperwork, many therapists don't actually know how much reimbursement they will receive for each coded service. It's a difficult question, because the value of reimbursements is always changing.
This is because compensation depends on several factors, including:
the region where the psychotherapist's office is located,
the provider's level of education,
specialization, etc.
However, the fundamental reason why it is difficult to determine the sum of compensation is that insurance companies do not publish such information. Medicare and Medicaid are an exception, as these government programs publish data on average reimbursement rates.
Unfortunately, there are many difficulties when working with claims in mental health services. The complex system of insurance and reimbursement creates hurdles for therapists and patients, alike. There are also political battles over healthcare that create further uncertainty.
In the summer of 2021, Paramount Advantage, a public health organization, filed a lawsuit against the state of Ohio after losing a multimillion-dollar Medicaid contract. This litigation caused a delay in the implementation of the new managed care organization (MCO) reimbursement system, affecting coverage for people across the state.
Political conflicts over insurance and reimbursement can leave mental health providers in the lurch, as decisions at the highest levels can quickly change what is required for billing. To earn money, you should be prepared to adapt to these changes.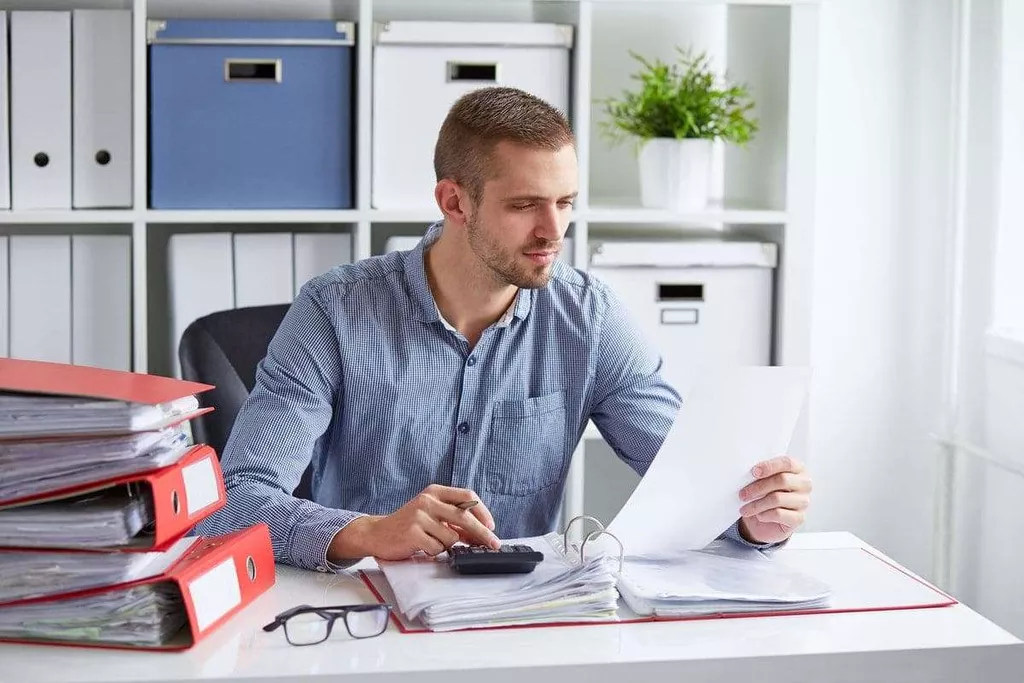 Tips and reminders for mental health billing
When implementing the billing structure, there are several ways that you can make the process easier and more efficient. For example, you should consider the following guidelines for mental health billing:
Manage verification of benefits (VOB): the minimum amount of time you spend verifying customer benefits can save you hours of work down the line. If patients know what their insurance covers, they will be prepared to pay out of pocket for the remainder.
Make and keep copies of insurance cards: billing relies on information from the patient's insurance forms. If you make errors when filling out documents, you will experience delays in receiving payment.
The sooner you begin the billing process, the sooner you will be paid. If you can't finish the process independently, third-party financial firms are ready to provide assistance.
Should I outsource behavioral healthcare billing
While therapists are experts in behavioral healthcare, they usually lack experience with billing. As a result, they often turn to outside companies to help them manage compensation. Outsourcing billing is an ideal solution if you:
have several providers, and not enough financial specialists to oversee billing,
plan to obtain the maximum profit from every medical record, etc.
However, you can handle bills independently if you have at least one financial specialist for every four providers. Of course, outsourcing is not recommended for psychotherapists who want to retain complete control of billing management.
Final words
Due to the volatile politics and complex nature of mental health billing, it can be challenging to get full payment for your services while providing top-notch care. By delegating your financial matters to trained professionals, you can expect fewer delays in getting paid – plus, you will know that your finances are on the right track.
At BooksTime, our team of seasoned financial experts provides a full range of accounting and medical billing services. We partner with therapists and mental health professionals across the US, providing them with customized solutions that streamline billing and increase cash flow. We lift the burden of managing your practice's finances, so you can get back to helping people! Contact us at any time by filling out the form on our site.