');mask-image:url('data:image/svg+xml;utf8,');mask-mode:alpha;-webkit-mask-repeat:no-repeat;mask-repeat:no-repeat;-webkit-mask-size:contain;mask-size:contain;-webkit-mask-position:center;mask-position:center;border-radius:0}}.wp-block-latest-comments__comment{font-size:15px;line-height:1.1;list-style:none;margin-bottom:1em}.has-avatars .wp-block-latest-comments__comment{min-height:36px;list-style:none}.has-avatars .wp-block-latest-comments__comment .wp-block-latest-comments__comment-excerpt,.has-avatars .wp-block-latest-comments__comment .wp-block-latest-comments__comment-meta{margin-left:52px}.has-dates .wp-block-latest-comments__comment,.has-excerpts .wp-block-latest-comments__comment{line-height:1.5}.wp-block-latest-comments__comment-excerpt p{font-size:14px;line-height:1.8;margin:5px 0 20px}.wp-block-latest-comments__comment-date{color:#8f98a1;display:block;font-size:12px}.wp-block-latest-comments .avatar,.wp-block-latest-comments__comment-avatar{border-radius:24px;display:block;float:left;height:40px;margin-right:12px;width:40px}.wp-block-latest-posts.alignleft{margin-right:2em}.wp-block-latest-posts.alignright{margin-left:2em}.wp-block-latest-posts.wp-block-latest-posts__list{list-style:none}.wp-block-latest-posts.wp-block-latest-posts__list li{clear:both}.wp-block-latest-posts.is-grid{display:flex;flex-wrap:wrap;padding:0}.wp-block-latest-posts.is-grid li{margin:0 16px 16px 0;width:100%}@media (min-width:600px){.wp-block-latest-posts.columns-2 li{width:calc(50% - 16px)}.wp-block-latest-posts.columns-3 li{width:calc(33.33333% - 16px)}.wp-block-latest-posts.columns-4 li{width:calc(25% - 16px)}.wp-block-latest-posts.columns-5 li{width:calc(20% - 16px)}.wp-block-latest-posts.columns-6 li{width:calc(16.66667% - 16px)}}.wp-block-latest-posts__post-date{display:block;color:#6c7781;font-size:13px}.wp-block-latest-posts__post-excerpt{margin-top:8px;margin-bottom:16px}.wp-block-latest-posts__featured-image img{height:auto;width:auto}.wp-block-latest-posts__featured-image.alignleft{margin-right:1em}.wp-block-latest-posts__featured-image.alignright{margin-left:1em}.wp-block-latest-posts__featured-image.aligncenter{margin-bottom:1em;text-align:center}.wp-block-media-text{ /*!rtl:begin:ignore*/direction:ltr; /*!rtl:end:ignore*/display:-ms-grid;display:grid;-ms-grid-columns:50% 1fr;grid-template-columns:50% 1fr;-ms-grid-rows:auto;grid-template-rows:auto}.wp-block-media-text.has-media-on-the-right{-ms-grid-columns:1fr 50%;grid-template-columns:1fr 50%}.wp-block-media-text.is-vertically-aligned-top .wp-block-media-text__content,.wp-block-media-text.is-vertically-aligned-top .wp-block-media-text__media{-ms-grid-row-align:start;align-self:start}.wp-block-media-text.is-vertically-aligned-center .wp-block-media-text__content,.wp-block-media-text.is-vertically-aligned-center .wp-block-media-text__media,.wp-block-media-text .wp-block-media-text__content,.wp-block-media-text .wp-block-media-text__media{-ms-grid-row-align:center;align-self:center}.wp-block-media-text.is-vertically-aligned-bottom .wp-block-media-text__content,.wp-block-media-text.is-vertically-aligned-bottom .wp-block-media-text__media{-ms-grid-row-align:end;align-self:end}.wp-block-media-text .wp-block-media-text__media{ /*!rtl:begin:ignore*/-ms-grid-column:1;grid-column:1;-ms-grid-row:1;grid-row:1; /*!rtl:end:ignore*/margin:0}.wp-block-media-text .wp-block-media-text__content{direction:ltr; /*!rtl:begin:ignore*/-ms-grid-column:2;grid-column:2;-ms-grid-row:1;grid-row:1; /*!rtl:end:ignore*/padding:0 8%;word-break:break-word}.wp-block-media-text.has-media-on-the-right .wp-block-media-text__media{ /*!rtl:begin:ignore*/-ms-grid-column:2;grid-column:2;-ms-grid-row:1;grid-row:1 /*!rtl:end:ignore*/}.wp-block-media-text.has-media-on-the-right .wp-block-media-text__content{ /*!rtl:begin:ignore*/-ms-grid-column:1;grid-column:1;-ms-grid-row:1;grid-row:1 /*!rtl:end:ignore*/}.wp-block-media-text>figure>img,.wp-block-media-text>figure>video{max-width:unset;width:100%;vertical-align:middle}.wp-block-media-text.is-image-fill figure.wp-block-media-text__media{height:100%;min-height:250px;background-size:cover}.wp-block-media-text.is-image-fill figure.wp-block-media-text__media>img{position:absolute;width:1px;height:1px;padding:0;margin:-1px;overflow:hidden;clip:rect(0,0,0,0);border:0}@media (max-width:600px){.wp-block-media-text.is-stacked-on-mobile{-ms-grid-columns:100%!important;grid-template-columns:100%!important}.wp-block-media-text.is-stacked-on-mobile .wp-block-media-text__media{-ms-grid-column:1;grid-column:1;-ms-grid-row:1;grid-row:1}.wp-block-media-text.is-stacked-on-mobile.has-media-on-the-right .wp-block-media-text__media,.wp-block-media-text.is-stacked-on-mobile .wp-block-media-text__content{-ms-grid-column:1;grid-column:1;-ms-grid-row:2;grid-row:2}.wp-block-media-text.is-stacked-on-mobile.has-media-on-the-right .wp-block-media-text__content{-ms-grid-column:1;grid-column:1;-ms-grid-row:1;grid-row:1}}.wp-block-navigation>ul{display:block;list-style:none;margin:0;padding-left:0}@media (min-width:600px){.wp-block-navigation>ul{display:flex;flex-wrap:wrap}}.wp-block-navigation>ul ul{list-style:none;padding-left:0;margin-top:0;margin-left:0}.wp-block-navigation>ul ul li{margin:0}.wp-block-navigation>ul li{z-index:1}.wp-block-navigation>ul li:focus-within,.wp-block-navigation>ul li:hover{cursor:pointer;z-index:99999}.wp-block-navigation>ul li:focus-within>ul,.wp-block-navigation>ul li:hover>ul,.wp-block-navigation>ul li ul:focus,.wp-block-navigation>ul li ul:hover{visibility:visible;opacity:1;display:flex;flex-direction:column}.wp-block-navigation>ul>li ul{position:absolute;left:0;top:100%;min-width:200px;max-width:200px;opacity:0;transition:opacity .1s linear;visibility:hidden}.wp-block-navigation,.wp-block-navigation .block-editor-block-list__layout{display:flex;flex-wrap:wrap}.wp-block-navigation .block-editor-block-list__layout .block-editor-block-list__layout{width:200px}.wp-block-navigation .block-editor-inner-blocks>.block-editor-block-list__layout>.wp-block{margin:0;width:auto}.wp-block-navigation,.wp-block-navigation>.wp-block-navigation__container{align-items:center;width:100%}.wp-block-navigation>.wp-block-navigation-link,.wp-block-navigation>.wp-block-navigation__container>.wp-block-navigation-link{display:flex;margin-top:0;margin-bottom:0}.wp-block-navigation .wp-block-navigation-link{position:relative;margin:0;min-height:56px;display:flex;line-height:1.4}.wp-block-navigation .wp-block-navigation-link .wp-block,.wp-block-navigation .wp-block-navigation-link .wp-block-navigation-link{min-height:auto;padding:0}.wp-block-navigation .wp-block-navigation-link .wp-block .wp-block-navigation-link{margin:0}.wp-block-navigation .wp-block-navigation-link>.block-editor-inner-blocks{display:none}.wp-block-navigation .wp-block-navigation-link.has-child>.wp-block-navigation__container,.wp-block-navigation .wp-block-navigation-link.is-editing.has-child>.block-editor-inner-blocks{display:flex;border:1px solid rgba(0,0,0,.15);position:absolute;z-index:1;top:100%;left:0}.wp-block-navigation .wp-block-navigation-link.has-child>.wp-block-navigation__container .block-editor-inner-blocks,.wp-block-navigation .wp-block-navigation-link.has-child>.wp-block-navigation__container .wp-block-navigation__container,.wp-block-navigation .wp-block-navigation-link.is-editing.has-child>.block-editor-inner-blocks .block-editor-inner-blocks,.wp-block-navigation .wp-block-navigation-link.is-editing.has-child>.block-editor-inner-blocks .wp-block-navigation__container{left:100%;top:-1px}.wp-block-navigation .wp-block-navigation-link .block-editor-inner-blocks,.wp-block-navigation .wp-block-navigation-link .wp-block-navigation__container{background-color:inherit;color:inherit}.wp-block-navigation .wp-block-navigation-link .wp-block-navigation-link__content{display:flex;align-items:center;width:max-content;padding:6px 16px}.wp-block-navigation .wp-block-navigation-link .wp-block-navigation-link:first-child:not(:only-child) .wp-block-navigation-link__content{padding-top:8px}.wp-block-navigation .wp-block-navigation-link .wp-block-navigation-link:last-child .wp-block-navigation-link__content{padding-bottom:8px}.wp-block-navigation .wp-block-navigation-link.has-child .wp-block-navigation-link__content{min-width:100%;padding-right:32px;position:relative}.wp-block-navigation .wp-block-navigation-link .wp-block-navigation-link__submenu-icon{position:absolute;right:16px}.wp-block-navigation .wp-block-navigation-link .wp-block-navigation-link__submenu-icon svg{fill:currentColor}.wp-block-navigation .wp-block-navigation-link .wp-block-navigation-link svg{transform:rotate(0)}.wp-block-navigation .wp-block-navigation-link.has-text-color .wp-block-navigation-link__content{color:inherit}.wp-block-navigation.is-style-light .wp-block-navigation-link:not(.has-text-color)>.block-editor-inner-blocks,.wp-block-navigation.is-style-light .wp-block-navigation-link:not(.has-text-color)>.wp-block-navigation__container,.wp-block-navigation .wp-block-navigation-link:not(.has-text-color)>.block-editor-inner-blocks,.wp-block-navigation .wp-block-navigation-link:not(.has-text-color)>.wp-block-navigation__container{color:#111}.wp-block-navigation.is-style-light .wp-block-navigation-link:not(.has-background)>.block-editor-inner-blocks,.wp-block-navigation.is-style-light .wp-block-navigation-link:not(.has-background)>.wp-block-navigation__container,.wp-block-navigation .wp-block-navigation-link:not(.has-background)>.block-editor-inner-blocks,.wp-block-navigation .wp-block-navigation-link:not(.has-background)>.wp-block-navigation__container{background-color:#fff}.wp-block-navigation.is-style-dark .wp-block-navigation-link:not(.has-text-color)>.block-editor-inner-blocks,.wp-block-navigation.is-style-dark .wp-block-navigation-link:not(.has-text-color)>.wp-block-navigation__container{color:#fff}.wp-block-navigation.is-style-dark .wp-block-navigation-link:not(.has-background)>.block-editor-inner-blocks,.wp-block-navigation.is-style-dark .wp-block-navigation-link:not(.has-background)>.wp-block-navigation__container{background-color:#333}.wp-block-navigation .wp-block-navigation-link.has-child>.wp-block-navigation__container{display:flex;flex-direction:column;padding:0}.wp-block-navigation>ul>li>a{display:flex;align-items:center}.wp-block-navigation>ul>li:first-of-type>a{padding-left:0}.wp-block-navigation>ul>li:last-of-type>a{padding-right:0}.wp-block-navigation.items-justified-left>ul{justify-content:flex-start}.wp-block-navigation.items-justified-center>ul{justify-content:center}.wp-block-navigation.items-justified-right>ul{justify-content:flex-end}.is-small-text{font-size:14px}.is-regular-text{font-size:16px}.is-large-text{font-size:36px}.is-larger-text{font-size:48px}.has-drop-cap:not(:focus):first-letter{float:left;font-size:8.4em;line-height:.68;font-weight:100;margin:.05em .1em 0 0;text-transform:uppercase;font-style:normal}p.has-background{padding:20px 30px}p.has-text-color a{color:inherit}.wp-block-pullquote{padding:3em 0;margin-left:0;margin-right:0;text-align:center}.wp-block-pullquote.alignleft,.wp-block-pullquote.alignright{max-width:290px}.wp-block-pullquote.alignleft p,.wp-block-pullquote.alignright p{font-size:20px}.wp-block-pullquote p{font-size:28px;line-height:1.6}.wp-block-pullquote cite,.wp-block-pullquote footer{position:relative}.wp-block-pullquote .has-text-color a{color:inherit}.wp-block-pullquote:not(.is-style-solid-color){background:none}.wp-block-pullquote.is-style-solid-color{border:none}.wp-block-pullquote.is-style-solid-color blockquote{margin-left:auto;margin-right:auto;text-align:left;max-width:60%}.wp-block-pullquote.is-style-solid-color blockquote p{margin-top:0;margin-bottom:0;font-size:32px}.wp-block-pullquote.is-style-solid-color blockquote cite{text-transform:none;font-style:normal}.wp-block-pullquote cite{color:inherit}.wp-block-quote.is-large,.wp-block-quote.is-style-large{margin:0 0 16px;padding:0 1em}.wp-block-quote.is-large p,.wp-block-quote.is-style-large p{font-size:24px;font-style:italic;line-height:1.6}.wp-block-quote.is-large cite,.wp-block-quote.is-large footer,.wp-block-quote.is-style-large cite,.wp-block-quote.is-style-large footer{font-size:18px;text-align:right}.wp-block-rss.alignleft{margin-right:2em}.wp-block-rss.alignright{margin-left:2em}.wp-block-rss.is-grid{display:flex;flex-wrap:wrap;padding:0;list-style:none}.wp-block-rss.is-grid li{margin:0 16px 16px 0;width:100%}@media (min-width:600px){.wp-block-rss.columns-2 li{width:calc(50% - 16px)}.wp-block-rss.columns-3 li{width:calc(33.33333% - 16px)}.wp-block-rss.columns-4 li{width:calc(25% - 16px)}.wp-block-rss.columns-5 li{width:calc(20% - 16px)}.wp-block-rss.columns-6 li{width:calc(16.66667% - 16px)}}.wp-block-rss__item-author,.wp-block-rss__item-publish-date{display:block;color:#6c7781;font-size:13px}.wp-block-search{display:flex;flex-wrap:wrap}.wp-block-search .wp-block-search__label{width:100%}.wp-block-search .wp-block-search__input{flex-grow:1;max-width:360px}.wp-block-search .wp-block-search__button{margin-left:10px}.wp-block-separator.is-style-wide{border-bottom-width:1px}.wp-block-separator.is-style-dots{background:none!important;border:none;text-align:center;max-width:none;line-height:1;height:auto}.wp-block-separator.is-style-dots:before{content:"\00b7 \00b7 \00b7";color:currentColor;font-size:20px;letter-spacing:2em;padding-left:2em;font-family:serif}.wp-block-social-links{display:flex;justify-content:flex-start;padding-left:0;padding-right:0;margin-left:0}.wp-block-social-links .wp-social-link a,.wp-block-social-links .wp-social-link a:hover{text-decoration:none;border-bottom:0;box-shadow:none}.wp-social-link{display:block;width:36px;height:36px;border-radius:36px;margin-right:8px;transition:transform .1s ease}@media (prefers-reduced-motion:reduce){.wp-social-link{transition-duration:0s}}.wp-social-link a{padding:6px;display:block;line-height:0;transition:transform .1s ease}.wp-social-link a,.wp-social-link a:active,.wp-social-link a:hover,.wp-social-link a:visited,.wp-social-link svg{color:currentColor;fill:currentColor}.wp-social-link:hover{transform:scale(1.1)}.wp-block-social-links.aligncenter{justify-content:center;display:flex}.wp-block-social-links:not(.is-style-logos-only) .wp-social-link{background-color:#f0f0f0;color:#444}.wp-block-social-links:not(.is-style-logos-only) .wp-social-link-amazon{background-color:#f90;color:#fff}.wp-block-social-links:not(.is-style-logos-only) .wp-social-link-bandcamp{background-color:#1ea0c3;color:#fff}.wp-block-social-links:not(.is-style-logos-only) .wp-social-link-behance{background-color:#0757fe;color:#fff}.wp-block-social-links:not(.is-style-logos-only) .wp-social-link-codepen{background-color:#1e1f26;color:#fff}.wp-block-social-links:not(.is-style-logos-only) .wp-social-link-deviantart{background-color:#02e49b;color:#fff}.wp-block-social-links:not(.is-style-logos-only) .wp-social-link-dribbble{background-color:#e94c89;color:#fff}.wp-block-social-links:not(.is-style-logos-only) .wp-social-link-dropbox{background-color:#4280ff;color:#fff}.wp-block-social-links:not(.is-style-logos-only) .wp-social-link-etsy{background-color:#f45800;color:#fff}.wp-block-social-links:not(.is-style-logos-only) .wp-social-link-facebook{background-color:#1977f2;color:#fff}.wp-block-social-links:not(.is-style-logos-only) .wp-social-link-fivehundredpx{background-color:#000;color:#fff}.wp-block-social-links:not(.is-style-logos-only) .wp-social-link-flickr{background-color:#0461dd;color:#fff}.wp-block-social-links:not(.is-style-logos-only) .wp-social-link-foursquare{background-color:#e65678;color:#fff}.wp-block-social-links:not(.is-style-logos-only) .wp-social-link-github{background-color:#24292d;color:#fff}.wp-block-social-links:not(.is-style-logos-only) .wp-social-link-goodreads{background-color:#eceadd;color:#382110}.wp-block-social-links:not(.is-style-logos-only) .wp-social-link-google{background-color:#ea4434;color:#fff}.wp-block-social-links:not(.is-style-logos-only) .wp-social-link-instagram{background-color:#f00075;color:#fff}.wp-block-social-links:not(.is-style-logos-only) .wp-social-link-lastfm{background-color:#e21b24;color:#fff}.wp-block-social-links:not(.is-style-logos-only) .wp-social-link-linkedin{background-color:#0577b5;color:#fff}.wp-block-social-links:not(.is-style-logos-only) .wp-social-link-mastodon{background-color:#3288d4;color:#fff}.wp-block-social-links:not(.is-style-logos-only) .wp-social-link-medium{background-color:#02ab6c;color:#fff}.wp-block-social-links:not(.is-style-logos-only) .wp-social-link-meetup{background-color:#f6405f;color:#fff}.wp-block-social-links:not(.is-style-logos-only) .wp-social-link-pinterest{background-color:#e60122;color:#fff}.wp-block-social-links:not(.is-style-logos-only) .wp-social-link-pocket{background-color:#ef4155;color:#fff}.wp-block-social-links:not(.is-style-logos-only) .wp-social-link-reddit{background-color:#fe4500;color:#fff}.wp-block-social-links:not(.is-style-logos-only) .wp-social-link-skype{background-color:#0478d7;color:#fff}.wp-block-social-links:not(.is-style-logos-only) .wp-social-link-snapchat{background-color:#fefc00;color:#fff;stroke:#000}.wp-block-social-links:not(.is-style-logos-only) .wp-social-link-soundcloud{background-color:#ff5600;color:#fff}.wp-block-social-links:not(.is-style-logos-only) .wp-social-link-spotify{background-color:#1bd760;color:#fff}.wp-block-social-links:not(.is-style-logos-only) .wp-social-link-tumblr{background-color:#011835;color:#fff}.wp-block-social-links:not(.is-style-logos-only) .wp-social-link-twitch{background-color:#6440a4;color:#fff}.wp-block-social-links:not(.is-style-logos-only) .wp-social-link-twitter{background-color:#21a1f3;color:#fff}.wp-block-social-links:not(.is-style-logos-only) .wp-social-link-vimeo{background-color:#1eb7ea;color:#fff}.wp-block-social-links:not(.is-style-logos-only) .wp-social-link-vk{background-color:#4680c2;color:#fff}.wp-block-social-links:not(.is-style-logos-only) .wp-social-link-wordpress{background-color:#3499cd;color:#fff}.wp-block-social-links:not(.is-style-logos-only) .wp-social-link-yelp{background-color:#d32422;color:#fff}.wp-block-social-links:not(.is-style-logos-only) .wp-social-link-youtube{background-color:#ff0100;color:#fff}.wp-block-social-links.is-style-logos-only .wp-social-link{background:none;padding:4px}.wp-block-social-links.is-style-logos-only .wp-social-link svg{width:28px;height:28px}.wp-block-social-links.is-style-logos-only .wp-social-link-amazon{color:#f90}.wp-block-social-links.is-style-logos-only .wp-social-link-bandcamp{color:#1ea0c3}.wp-block-social-links.is-style-logos-only .wp-social-link-behance{color:#0757fe}.wp-block-social-links.is-style-logos-only .wp-social-link-codepen{color:#1e1f26}.wp-block-social-links.is-style-logos-only .wp-social-link-deviantart{color:#02e49b}.wp-block-social-links.is-style-logos-only .wp-social-link-dribbble{color:#e94c89}.wp-block-social-links.is-style-logos-only .wp-social-link-dropbox{color:#4280ff}.wp-block-social-links.is-style-logos-only .wp-social-link-etsy{color:#f45800}.wp-block-social-links.is-style-logos-only .wp-social-link-facebook{color:#1977f2}.wp-block-social-links.is-style-logos-only .wp-social-link-fivehundredpx{color:#000}.wp-block-social-links.is-style-logos-only .wp-social-link-flickr{color:#0461dd}.wp-block-social-links.is-style-logos-only .wp-social-link-foursquare{color:#e65678}.wp-block-social-links.is-style-logos-only .wp-social-link-github{color:#24292d}.wp-block-social-links.is-style-logos-only .wp-social-link-goodreads{color:#382110}.wp-block-social-links.is-style-logos-only .wp-social-link-google{color:#ea4434}.wp-block-social-links.is-style-logos-only .wp-social-link-instagram{color:#f00075}.wp-block-social-links.is-style-logos-only .wp-social-link-lastfm{color:#e21b24}.wp-block-social-links.is-style-logos-only .wp-social-link-linkedin{color:#0577b5}.wp-block-social-links.is-style-logos-only .wp-social-link-mastodon{color:#3288d4}.wp-block-social-links.is-style-logos-only .wp-social-link-medium{color:#02ab6c}.wp-block-social-links.is-style-logos-only .wp-social-link-meetup{color:#f6405f}.wp-block-social-links.is-style-logos-only .wp-social-link-pinterest{color:#e60122}.wp-block-social-links.is-style-logos-only .wp-social-link-pocket{color:#ef4155}.wp-block-social-links.is-style-logos-only .wp-social-link-reddit{color:#fe4500}.wp-block-social-links.is-style-logos-only .wp-social-link-skype{color:#0478d7}.wp-block-social-links.is-style-logos-only .wp-social-link-snapchat{color:#fff;stroke:#000}.wp-block-social-links.is-style-logos-only .wp-social-link-soundcloud{color:#ff5600}.wp-block-social-links.is-style-logos-only .wp-social-link-spotify{color:#1bd760}.wp-block-social-links.is-style-logos-only .wp-social-link-tumblr{color:#011835}.wp-block-social-links.is-style-logos-only .wp-social-link-twitch{color:#6440a4}.wp-block-social-links.is-style-logos-only .wp-social-link-twitter{color:#21a1f3}.wp-block-social-links.is-style-logos-only .wp-social-link-vimeo{color:#1eb7ea}.wp-block-social-links.is-style-logos-only .wp-social-link-vk{color:#4680c2}.wp-block-social-links.is-style-logos-only .wp-social-link-wordpress{color:#3499cd}.wp-block-social-links.is-style-logos-only .wp-social-link-yelp{background-color:#d32422;color:#fff}.wp-block-social-links.is-style-logos-only .wp-social-link-youtube{color:#ff0100}.wp-block-social-links.is-style-pill-shape .wp-social-link{width:auto}.wp-block-social-links.is-style-pill-shape .wp-social-link a{padding-left:16px;padding-right:16px}.wp-block-spacer{clear:both}p.wp-block-subhead{font-size:1.1em;font-style:italic;opacity:.75}.wp-block-table{overflow-x:auto}.wp-block-table table{width:100%}.wp-block-table .has-fixed-layout{table-layout:fixed;width:100%}.wp-block-table .has-fixed-layout td,.wp-block-table .has-fixed-layout th{word-break:break-word}.wp-block-table.aligncenter,.wp-block-table.alignleft,.wp-block-table.alignright{display:table;width:auto}.wp-block-table.aligncenter td,.wp-block-table.aligncenter th,.wp-block-table.alignleft td,.wp-block-table.alignleft th,.wp-block-table.alignright td,.wp-block-table.alignright th{word-break:break-word}.wp-block-table .has-subtle-light-gray-background-color{background-color:#f3f4f5}.wp-block-table .has-subtle-pale-green-background-color{background-color:#e9fbe5}.wp-block-table .has-subtle-pale-blue-background-color{background-color:#e7f5fe}.wp-block-table .has-subtle-pale-pink-background-color{background-color:#fcf0ef}.wp-block-table.is-style-stripes{border-spacing:0;border-collapse:inherit;background-color:transparent;border-bottom:1px solid #f3f4f5}.wp-block-table.is-style-stripes tbody tr:nth-child(odd){background-color:#f3f4f5}.wp-block-table.is-style-stripes.has-subtle-light-gray-background-color tbody tr:nth-child(odd){background-color:#f3f4f5}.wp-block-table.is-style-stripes.has-subtle-pale-green-background-color tbody tr:nth-child(odd){background-color:#e9fbe5}.wp-block-table.is-style-stripes.has-subtle-pale-blue-background-color tbody tr:nth-child(odd){background-color:#e7f5fe}.wp-block-table.is-style-stripes.has-subtle-pale-pink-background-color tbody tr:nth-child(odd){background-color:#fcf0ef}.wp-block-table.is-style-stripes td,.wp-block-table.is-style-stripes th{border-color:transparent}.wp-block-text-columns,.wp-block-text-columns.aligncenter{display:flex}.wp-block-text-columns .wp-block-column{margin:0 16px;padding:0}.wp-block-text-columns .wp-block-column:first-child{margin-left:0}.wp-block-text-columns .wp-block-column:last-child{margin-right:0}.wp-block-text-columns.columns-2 .wp-block-column{width:50%}.wp-block-text-columns.columns-3 .wp-block-column{width:33.33333%}.wp-block-text-columns.columns-4 .wp-block-column{width:25%}.wp-block-video{margin-left:0;margin-right:0}.wp-block-video video{max-width:100%}@supports ((position:-webkit-sticky) or (position:sticky)){.wp-block-video [poster]{object-fit:cover}}.wp-block-video.aligncenter{text-align:center}.wp-block-video figcaption{margin-top:.5em;margin-bottom:1em}:root .has-pale-pink-background-color{background-color:#f78da7}:root .has-vivid-red-background-color{background-color:#cf2e2e}:root .has-luminous-vivid-orange-background-color{background-color:#ff6900}:root .has-luminous-vivid-amber-background-color{background-color:#fcb900}:root .has-light-green-cyan-background-color{background-color:#7bdcb5}:root .has-vivid-green-cyan-background-color{background-color:#00d084}:root .has-pale-cyan-blue-background-color{background-color:#8ed1fc}:root .has-vivid-cyan-blue-background-color{background-color:#0693e3}:root .has-vivid-purple-background-color{background-color:#9b51e0}:root .has-very-light-gray-background-color{background-color:#eee}:root .has-cyan-bluish-gray-background-color{background-color:#abb8c3}:root .has-very-dark-gray-background-color{background-color:#313131}:root .has-pale-pink-color{color:#f78da7}:root .has-vivid-red-color{color:#cf2e2e}:root .has-luminous-vivid-orange-color{color:#ff6900}:root .has-luminous-vivid-amber-color{color:#fcb900}:root .has-light-green-cyan-color{color:#7bdcb5}:root .has-vivid-green-cyan-color{color:#00d084}:root .has-pale-cyan-blue-color{color:#8ed1fc}:root .has-vivid-cyan-blue-color{color:#0693e3}:root .has-vivid-purple-color{color:#9b51e0}:root .has-very-light-gray-color{color:#eee}:root .has-cyan-bluish-gray-color{color:#abb8c3}:root .has-very-dark-gray-color{color:#313131}:root .has-vivid-cyan-blue-to-vivid-purple-gradient-background{background:linear-gradient(135deg,#0693e3,#9b51e0)}:root .has-vivid-green-cyan-to-vivid-cyan-blue-gradient-background{background:linear-gradient(135deg,#00d084,#0693e3)}:root .has-light-green-cyan-to-vivid-green-cyan-gradient-background{background:linear-gradient(135deg,#7adcb4,#00d082)}:root .has-luminous-vivid-amber-to-luminous-vivid-orange-gradient-background{background:linear-gradient(135deg,#fcb900,#ff6900)}:root .has-luminous-vivid-orange-to-vivid-red-gradient-background{background:linear-gradient(135deg,#ff6900,#cf2e2e)}:root .has-very-light-gray-to-cyan-bluish-gray-gradient-background{background:linear-gradient(135deg,#eee,#a9b8c3)}:root .has-cool-to-warm-spectrum-gradient-background{background:linear-gradient(135deg,#4aeadc,#9778d1 20%,#cf2aba 40%,#ee2c82 60%,#fb6962 80%,#fef84c)}:root .has-blush-light-purple-gradient-background{background:linear-gradient(135deg,#ffceec,#9896f0)}:root .has-blush-bordeaux-gradient-background{background:linear-gradient(135deg,#fecda5,#fe2d2d 50%,#6b003e)}:root .has-purple-crush-gradient-background{background:linear-gradient(135deg,#34e2e4,#4721fb 50%,#ab1dfe)}:root .has-luminous-dusk-gradient-background{background:linear-gradient(135deg,#ffcb70,#c751c0 50%,#4158d0)}:root .has-hazy-dawn-gradient-background{background:linear-gradient(135deg,#faaca8,#dad0ec)}:root .has-pale-ocean-gradient-background{background:linear-gradient(135deg,#fff5cb,#b6e3d4 50%,#33a7b5)}:root .has-electric-grass-gradient-background{background:linear-gradient(135deg,#caf880,#71ce7e)}:root .has-subdued-olive-gradient-background{background:linear-gradient(135deg,#fafae1,#67a671)}:root .has-atomic-cream-gradient-background{background:linear-gradient(135deg,#fdd79a,#004a59)}:root .has-nightshade-gradient-background{background:linear-gradient(135deg,#330968,#31cdcf)}:root .has-midnight-gradient-background{background:linear-gradient(135deg,#020381,#2874fc)}.has-small-font-size{font-size:13px}.has-normal-font-size,.has-regular-font-size{font-size:16px}.has-medium-font-size{font-size:20px}.has-large-font-size{font-size:36px}.has-huge-font-size,.has-larger-font-size{font-size:42px}.has-text-align-center{text-align:center}.has-text-align-left{text-align:left}.has-text-align-right{text-align:right} div.wpcf7 .screen-reader-response{position:absolute;overflow:hidden;clip:rect(1px,1px,1px,1px);height:1px;width:1px;margin:0;padding:0;border:0}div.wpcf7-response-output{margin:2em .5em 1em;padding:.2em 1em;border:2px solid red}div.wpcf7-mail-sent-ok{border:2px solid #398f14}div.wpcf7-mail-sent-ng,div.wpcf7-aborted{border:2px solid red}div.wpcf7-spam-blocked{border:2px solid orange}div.wpcf7-validation-errors,div.wpcf7-acceptance-missing{border:2px solid #f7e700}.wpcf7-form-control-wrap{position:relative}span.wpcf7-not-valid-tip{color:red;font-size:1em;font-weight:400;display:block}.use-floating-validation-tip span.wpcf7-not-valid-tip{position:absolute;top:20%;left:20%;z-index:100;border:1px solid red;background:#fff;padding:.2em .8em}span.wpcf7-list-item{display:inline-block;margin:0 0 0 1em}span.wpcf7-list-item-label:before,span.wpcf7-list-item-label:after{content:" "}.wpcf7-display-none{display:none}div.wpcf7 .ajax-loader{visibility:hidden;display:inline-block;background-image:url(data:image/gif;base64,R0lGODlhEAAQAPQAAP///3d3d/r6+pSUlL29vXp6eouLi+jo6NDQ0IKCgrW1ta2trfDw8MfHx+Dg4J2dnaSkpAAAAAAAAAAAAAAAAAAAAAAAAAAAAAAAAAAAAAAAAAAAAAAAAAAAAAAAAAAAACH/C05FVFNDQVBFMi4wAwEAAAAh/hpDcmVhdGVkIHdpdGggYWpheGxvYWQuaW5mbwAh+QQJCgAAACwAAAAAEAAQAAAFUCAgjmRpnqUwFGwhKoRgqq2YFMaRGjWA8AbZiIBbjQQ8AmmFUJEQhQGJhaKOrCksgEla+KIkYvC6SJKQOISoNSYdeIk1ayA8ExTyeR3F749CACH5BAkKAAAALAAAAAAQABAAAAVoICCKR9KMaCoaxeCoqEAkRX3AwMHWxQIIjJSAZWgUEgzBwCBAEQpMwIDwY1FHgwJCtOW2UDWYIDyqNVVkUbYr6CK+o2eUMKgWrqKhj0FrEM8jQQALPFA3MAc8CQSAMA5ZBjgqDQmHIyEAIfkECQoAAAAsAAAAABAAEAAABWAgII4j85Ao2hRIKgrEUBQJLaSHMe8zgQo6Q8sxS7RIhILhBkgumCTZsXkACBC+0cwF2GoLLoFXREDcDlkAojBICRaFLDCOQtQKjmsQSubtDFU/NXcDBHwkaw1cKQ8MiyEAIfkECQoAAAAsAAAAABAAEAAABVIgII5kaZ6AIJQCMRTFQKiDQx4GrBfGa4uCnAEhQuRgPwCBtwK+kCNFgjh6QlFYgGO7baJ2CxIioSDpwqNggWCGDVVGphly3BkOpXDrKfNm/4AhACH5BAkKAAAALAAAAAAQABAAAAVgICCOZGmeqEAMRTEQwskYbV0Yx7kYSIzQhtgoBxCKBDQCIOcoLBimRiFhSABYU5gIgW01pLUBYkRItAYAqrlhYiwKjiWAcDMWY8QjsCf4DewiBzQ2N1AmKlgvgCiMjSQhACH5BAkKAAAALAAAAAAQABAAAAVfICCOZGmeqEgUxUAIpkA0AMKyxkEiSZEIsJqhYAg+boUFSTAkiBiNHks3sg1ILAfBiS10gyqCg0UaFBCkwy3RYKiIYMAC+RAxiQgYsJdAjw5DN2gILzEEZgVcKYuMJiEAOwAAAAAAAAAAAA==);width:16px;height:16px;border:none;padding:0;margin:0 0 0 4px;vertical-align:middle}div.wpcf7 .ajax-loader.is-active{visibility:visible}div.wpcf7 div.ajax-error{display:none}div.wpcf7 .placeheld{color:#888}div.wpcf7 input[type=file]{cursor:pointer}div.wpcf7 input[type=file]:disabled{cursor:default}div.wpcf7 .wpcf7-submit:disabled{cursor:not-allowed}.wpcf7 input[type=url],.wpcf7 input[type=email],.wpcf7 input[type=tel]{direction:ltr} html{line-height:1.15;-webkit-text-size-adjust:100%}body{margin:0}hr{box-sizing:content-box;height:0;overflow:visible}pre{font-family:monospace,monospace;font-size:1em}a{background-color:transparent}abbr[title]{border-bottom:none;text-decoration:underline;text-decoration:underline dotted}b,strong{font-weight:bolder}code,kbd,samp{font-family:monospace,monospace;font-size:1em}small{font-size:80%}sub,sup{font-size:75%;line-height:0;position:relative;vertical-align:baseline}sub{bottom:-.25em}sup{top:-.5em}img{border-style:none}button,input,optgroup,select,textarea{font-family:inherit;font-size:100%;line-height:1.15;margin:0}button,input{overflow:visible}button,select{text-transform:none}button,[type=button],[type=reset],[type=submit]{-webkit-appearance:button}button::-moz-focus-inner,[type=button]::-moz-focus-inner,[type=reset]::-moz-focus-inner,[type=submit]::-moz-focus-inner{border-style:none;padding:0}button:-moz-focusring,[type=button]:-moz-focusring,[type=reset]:-moz-focusring,[type=submit]:-moz-focusring{outline:1px dotted ButtonText}fieldset{padding:.35em .75em .625em}legend{box-sizing:border-box;color:inherit;display:table;max-width:100%;padding:0;white-space:normal}progress{vertical-align:baseline}textarea{overflow:auto}[type=checkbox],[type=radio]{box-sizing:border-box;padding:0}[type=number]::-webkit-inner-spin-button,[type=number]::-webkit-outer-spin-button{height:auto}[type=search]{-webkit-appearance:textfield;outline-offset:-2px}[type=search]::-webkit-search-decoration{-webkit-appearance:none}::-webkit-file-upload-button{-webkit-appearance:button;font:inherit}details{display:block}summary{display:list-item}template{display:none}[hidden]{display:none}h1,h2,h3,h4,h5,h6{clear:both}dfn,cite,em,i{font-style:italic}blockquote{margin:0 1.5em}address{margin:0 0 1.5em}pre{background:#eee;font-family:"Courier 10 Pitch",Courier,monospace;font-size:15px;font-size:.9375rem;line-height:1.6;margin-bottom:1.6em;max-width:100%;overflow:auto;padding:1.6em}code,kbd,tt,var{font-family:Monaco,Consolas,"Andale Mono","DejaVu Sans Mono",monospace;font-size:15px;font-size:.9375rem}abbr,acronym{border-bottom:1px dotted #666;cursor:help}mark,ins{background:#fff9c0;text-decoration:none}big{font-size:125%}html{box-sizing:border-box}*,*:before,*:after{box-sizing:inherit}body{background:#fff}hr{background-color:#ccc;border:0;height:1px;margin-bottom:1.5em}ul{list-style:disc}ol{list-style:decimal}dt{font-weight:700}dd{margin:0 1.5em 1.5em}img{height:auto;max-width:100%}table{margin:0 0 1.5em;width:100%}a:hover,a:active{outline:0}.main-navigation{clear:both;display:block;float:left;width:100%}.main-navigation ul{display:none;list-style:none;margin:0;padding-left:0}.main-navigation ul ul{box-shadow:0 3px 3px rgba(0,0,0,.2);float:left;position:absolute;top:100%;left:-999em;z-index:99999}.main-navigation ul ul ul{left:-999em;top:0}.main-navigation ul ul li:hover>ul,.main-navigation ul ul li.focus>ul{left:100%}.main-navigation ul ul a{width:200px}.main-navigation ul li:hover>ul,.main-navigation ul li.focus>ul{left:auto}.main-navigation li{float:left;position:relative}.main-navigation a{display:block;text-decoration:none}.menu-toggle,.main-navigation.toggled ul{display:block}@media screen and (min-width:37.5em){.menu-toggle{display:none}.main-navigation ul{display:block}}.site-main .comment-navigation,.site-main .posts-navigation,.site-main .post-navigation{margin:0 0 1.5em;overflow:hidden}.comment-navigation .nav-previous,.posts-navigation .nav-previous,.post-navigation .nav-previous{float:left;width:50%}.comment-navigation .nav-next,.posts-navigation .nav-next,.post-navigation .nav-next{float:right;text-align:right;width:50%}.screen-reader-text{border:0;clip:rect(1px,1px,1px,1px);clip-path:inset(50%);height:1px;margin:-1px;overflow:hidden;padding:0;position:absolute !important;width:1px;word-wrap:normal !important}.screen-reader-text:focus{background-color:#f1f1f1;border-radius:3px;box-shadow:0 0 2px 2px rgba(0,0,0,.6);clip:auto !important;clip-path:none;color:#21759b;display:block;font-size:14px;font-size:.875rem;font-weight:700;height:auto;left:5px;line-height:normal;padding:15px 23px 14px;text-decoration:none;top:5px;width:auto;z-index:100000}#content[tabindex="-1"]:focus{outline:0}.alignleft{display:inline;float:left;margin-right:1.5em}.alignright{display:inline;float:right;margin-left:1.5em}.aligncenter{clear:both;display:block;margin-left:auto;margin-right:auto}.clear:before,.clear:after,.entry-content:before,.entry-content:after,.comment-content:before,.comment-content:after,.site-header:before,.site-header:after,.site-content:before,.site-content:after,.site-footer:before,.site-footer:after{content:"";display:table;table-layout:fixed}.clear:after,.entry-content:after,.comment-content:after,.site-header:after,.site-content:after,.site-footer:after{clear:both}.widget{margin:0 0 1.5em}.widget select{max-width:100%}.sticky{display:block}.updated:not(.published){display:none}.page-content,.entry-content,.entry-summary{margin:1.5em 0 0}.page-links{clear:both;margin:0 0 1.5em}.comment-content a{word-wrap:break-word}.bypostauthor{display:block}.infinite-scroll .posts-navigation,.infinite-scroll.neverending .site-footer{display:none}.infinity-end.neverending .site-footer{display:block}.page-content .wp-smiley,.entry-content .wp-smiley,.comment-content .wp-smiley{border:none;margin-bottom:0;margin-top:0;padding:0}embed,iframe,object{max-width:100%}.custom-logo-link{display:inline-block}.wp-caption{margin-bottom:1.5em;max-width:100%}.wp-caption img[class*=wp-image-]{display:block;margin-left:auto;margin-right:auto}.wp-caption .wp-caption-text{margin:.8075em 0}.wp-caption-text{text-align:center}.gallery{margin-bottom:1.5em}.gallery-item{display:inline-block;text-align:center;vertical-align:top;width:100%}.gallery-columns-2 .gallery-item{max-width:50%}.gallery-columns-3 .gallery-item{max-width:33.33%}.gallery-columns-4 .gallery-item{max-width:25%}.gallery-columns-5 .gallery-item{max-width:20%}.gallery-columns-6 .gallery-item{max-width:16.66%}.gallery-columns-7 .gallery-item{max-width:14.28%}.gallery-columns-8 .gallery-item{max-width:12.5%}.gallery-columns-9 .gallery-item{max-width:11.11%}.gallery-caption{display:block}.monthly_wrap .annual:not(.range-slider){display:none}.annual_wrap .monthly:not(.range-slider){display:none}.slider_wrap{position:relative}.slider_wrap>div:nth-child(2){position:absolute;left:0;top:0;width:100%}.monthly_wrap .annual.range-slider{opacity:0;z-index:-1}.annual_wrap .monthly.range-slider{opacity:0;z-index:-1}.range-slider .irs-line{top:15px;height:20px;opacity:0;z-index:1}div.talk-to .talk-to-content form .input-wrap label{font-size:12px}.range-slider span.irs-grid:after{content:"";display:block;height:1px;width:100%;background:#dddeeb;position:absolute;top:5px;z-index:-1}.talk-to .talk-to-content form .input-wrap.input-wrap-full span.question{display:block;width:100% !important}.faq-talk-to-wrap .input-wrap-full textarea.wpcf7-not-valid{background:#fff8f6 !important}.talk-to .talk-to-content form .input-wrap.input-wrap-full span.question .wpcf7-not-valid-tip{top:-20px}.pricedescr_wrap{max-width:600px;margin:0 auto 50px}.certificates-wrap .certificates{-ms-align-items:center;align-items:center}#new-talk-2 form *{transition:none !important}@media (min-width:768px){body.page-template-default .security-block-wrap h1{max-width:740px;text-align:left;margin:0 auto 40px}}body.admin-bar .sticky-wrapper.is-sticky .top-line{top:32px !important}.irs-grid .irs-grid-pol:first-child{opacity:0}div#slider-connect,div#slider-connect *{transition:none !important}.top-line .phone-wrap a[href^="tel:"]{font-size:16px;font-weight:400;font-style:normal;font-stretch:normal;line-height:1.88;letter-spacing:normal;color:#79be29;display:block}.books-time-content .item{margin-bottom:50px;margin-top:30px}@media (max-width:768px){.books-different-content .item-1 .top{border-bottom:1px solid #dddeeb !important;display:flex !important;margin-bottom:96px !important}.books-different-content .item-2 .bottom{border-bottom:none !important}.books-different-content .item-2 .select-block{position:absolute !important;top:96px !important;width:100% !important}.books-time-content .item{margin-bottom:40px}}.cost.plus span:first-child{opacity:0}.accordion-open{width:40px;height:40px;background:#eef;border-radius:50%;display:flex;justify-content:center;align-items:center;position:absolute;right:19px;top:18px;z-index:100;cursor:pointer}.accordion-open span{font-size:23px;color:#c5c6d1}.accordion-open span.close{display:none}.accordion-item.is-active .accordion-open span.close{display:block}.accordion-item.is-active .accordion-open span.open{display:none}@media (max-width:999px){.header-content h1{width:100%!important}.top-home-slider{display:block !important;margin:-5px auto 15px;width:100%!important;max-width:400px;position:relative;top:16px}}.form-subheader{text-align:center;margin-bottom:2em;margin-top:-1em;font-size:17px;color:#000}.agree,.grecaptcha-badge{display:none!important} html{line-height:1.15;-webkit-text-size-adjust:100%}body{margin:0}h1{font-size:2em;margin:.67em 0}hr{box-sizing:content-box;height:0;overflow:visible}pre{font-family:monospace,monospace;font-size:1em}a{background-color:transparent}abbr[title]{border-bottom:none;text-decoration:underline;text-decoration:underline dotted}b,strong{font-weight:bolder}code,kbd,samp{font-family:monospace,monospace;font-size:1em}small{font-size:80%}sub,sup{font-size:75%;line-height:0;position:relative;vertical-align:baseline}sub{bottom:-.25em}sup{top:-.5em}img{border-style:none}button,input,optgroup,select,textarea{font-family:inherit;font-size:100%;line-height:1.15;margin:0}button,input{overflow:visible}button,select{text-transform:none}[type=button],[type=reset],[type=submit],button{-webkit-appearance:button}[type=button]::-moz-focus-inner,[type=reset]::-moz-focus-inner,[type=submit]::-moz-focus-inner,button::-moz-focus-inner{border-style:none;padding:0}[type=button]:-moz-focusring,[type=reset]:-moz-focusring,[type=submit]:-moz-focusring,button:-moz-focusring{outline:1px dotted ButtonText}fieldset{padding:.35em .75em .625em}legend{box-sizing:border-box;color:inherit;display:table;max-width:100%;padding:0;white-space:normal}progress{vertical-align:baseline}textarea{overflow:auto}[type=checkbox],[type=radio]{box-sizing:border-box;padding:0}[type=number]::-webkit-inner-spin-button,[type=number]::-webkit-outer-spin-button{height:auto}[type=search]{-webkit-appearance:textfield;outline-offset:-2px}[type=search]::-webkit-search-decoration{-webkit-appearance:none}::-webkit-file-upload-button{-webkit-appearance:button;font:inherit}details{display:block}summary{display:list-item}template{display:none}[hidden]{display:none} @font-face{font-family:'Avenir';src:url(//www.bookstime.com/wp-content/themes/bookstime/css/../fonts/Avenir-Medium.eot);src:url(//www.bookstime.com/wp-content/themes/bookstime/css/../fonts/Avenir-Medium.eot?#iefix) format('embedded-opentype'),url(//www.bookstime.com/wp-content/themes/bookstime/css/../fonts/Avenir-Medium.woff) format('woff'),url(//www.bookstime.com/wp-content/themes/bookstime/css/../fonts/Avenir-Medium.ttf) format('truetype');font-weight:500;font-style:normal;font-display:swap}@font-face{font-family:'Montserrat';src:url(//www.bookstime.com/wp-content/themes/bookstime/css/../fonts/Montserrat/Montserrat-Bold.eot);src:url(//www.bookstime.com/wp-content/themes/bookstime/css/../fonts/Montserrat/Montserrat-Bold.woff) format('woff'),url(//www.bookstime.com/wp-content/themes/bookstime/css/../fonts/Montserrat/Montserrat-Bold.ttf) format('truetype'),url(//www.bookstime.com/wp-content/themes/bookstime/css/../fonts/Montserrat/Montserrat-Bold.eot?#iefix) format('embedded-opentype');font-weight:700;font-style:normal;font-display:swap} body{font-family:'Avenir',sans-serif;font-size:17px;font-weight:500;line-height:1.43;letter-spacing:.5px;min-width:320px;position:relative;background:#fff;max-width:3000px;margin:auto;color:#4c4c53}header,section,footer{margin:auto}a{text-decoration:none}a:focus{outline:none !important}a:hover,a:focus,a:active{text-decoration:none}*{-webkit-box-sizing:border-box;box-sizing:border-box}figure{margin:0}figure img{width:auto;max-width:100%}ul{margin:0;padding:0}ul li{list-style-type:none}p,a{color:#4c4c53;font-family:'Avenir',sans-serif;font-size:17px;font-weight:500;line-height:1.43;letter-spacing:.5px;margin:0}.content-width{width:1160px;margin:auto}h1{font-family:'Avenir',sans-serif;font-size:60px;font-weight:900;line-height:1.11;color:#0c145d;margin:0 0 30px}h2{font-family:'Avenir',sans-serif;font-size:48px;font-weight:900;line-height:1.11;color:#0c145d;margin:0 0 30px}h3{color:#0c145d;font-family:'Avenir',sans-serif;font-size:36px;font-weight:900;line-height:1.11;margin:0 0 30px}h4{color:#0c145d;font-family:'Avenir',sans-serif;font-size:20px;font-weight:900;line-height:1.11;margin:0 0 30px}h5{color:#0c145d;font-family:'Avenir',sans-serif;font-size:18px;font-weight:900;line-height:1.11;margin:0 0 10px}h6{color:#0c145d;font-family:'Avenir',sans-serif;font-size:16px;font-weight:900;line-height:1.11;margin:0 0 10px}.btn-default{width:160px;height:48px;border-radius:4px;border:2px solid #79be29;background-color:#79be29;text-align:center;display:inline-block;font-size:13px;font-weight:500;font-style:normal;font-stretch:normal;line-height:44px;letter-spacing:1px;color:#fff;font-family:'Montserrat',sans-serif}.btn-default:hover{background:#fff;color:#79be29}.btn-border{display:inline-block;width:240px;height:60px;border-radius:4px;border:solid 1px #dddeeb;background-color:rgba(31,31,31,0);font-size:13px;font-weight:500;font-style:normal;font-stretch:normal;line-height:58px;letter-spacing:.5px;text-align:center;color:#0c145d;font-family:'Montserrat',sans-serif}.btn-border:hover{border:solid 1px #0c145d;background:#0c145d;color:#fff}.top-line{background:#fff}.top-line .top-line-wrap{display:-webkit-box;display:-ms-flexbox;display:flex;-webkit-box-pack:justify;-ms-flex-pack:justify;justify-content:space-between;-webkit-box-align:center;-ms-flex-align:center;align-items:center;padding:16px 20px 17px 25px;position:relative;z-index:10;margin:auto;max-width:1440px}.top-line .logo{width:191px}.top-line .logo a img{width:100%}.top-line .logo a:hover{opacity:.7}.top-line .top-menu-wrap{width:calc(100% - 500px)}.top-line .top-menu-wrap .top-menu{margin:0;padding:0 0 0 150px}.top-line .top-menu-wrap .top-menu li{display:inline-block;padding:5px;margin-right:46px;position:relative}.top-line .top-menu-wrap .top-menu li .sub-menu{opacity:0;z-index:-1;visibility:hidden;-webkit-box-shadow:0 4px 14px 0 rgba(0,0,0,.2);box-shadow:0 4px 14px 0 rgba(0,0,0,.2);width:250px;padding:20px;position:absolute;top:calc(100% + 30px);left:0;margin:0;background:#fff}.top-line .top-menu-wrap .top-menu li .sub-menu li{margin:15px 0;display:block}.top-line .top-menu-wrap .top-menu li .sub-menu li a{font-size:13px;font-weight:700;font-style:normal;font-stretch:normal;line-height:1.43;letter-spacing:1px;color:#0c145d;white-space:nowrap;display:-webkit-box;display:-ms-flexbox;display:flex;-webkit-box-align:center;-ms-flex-align:center;align-items:center;font-family:'Montserrat',sans-serif}.top-line .top-menu-wrap .top-menu li .sub-menu li a:hover{color:#79be29}.top-line .top-menu-wrap .top-menu li .sub-menu:after{position:absolute;top:-30px !important;left:0;right:0;content:'';height:30px !important}.top-line .top-menu-wrap .top-menu li:hover .sub-menu{opacity:1;visibility:visible;z-index:10}.top-line .top-menu-wrap .top-menu li a{font-size:13px;font-weight:700;font-style:normal;font-stretch:normal;line-height:1.43;letter-spacing:.5px;color:#0c145d;white-space:nowrap;display:-webkit-box;display:-ms-flexbox;display:flex;-webkit-box-align:center;-ms-flex-align:center;align-items:center;font-family:'Montserrat',sans-serif}.top-line .top-menu-wrap .top-menu li a span{margin-left:10px;-webkit-transition:none;transition:none;display:-webkit-box;display:-ms-flexbox;display:flex;position:relative;top:1px}.top-line .top-menu-wrap .top-menu li a span i{height:4px;background-color:#0c145d;width:4px;margin:0 1.5px;display:inline-block;border-radius:100%}.top-line .top-menu-wrap .top-menu li a:hover{color:#79be29}.top-line .top-menu-wrap .top-menu li.border:after{position:absolute;right:-24px;top:-5px;width:1px;height:40px;border-radius:2px;background-color:#dddeeb;content:'';opacity:1 !important}.top-line .top-menu-wrap .top-menu li:last-child{margin-right:0}.top-line .link-wrap{width:160px}.header-content{text-align:center;padding:178px 0 317px;background:url(//www.bookstime.com/wp-content/themes/bookstime/css/../img/header-bg.jpg) no-repeat center;background-size:cover}.header-content h1{width:760px;margin:auto;text-align:center;line-height:1.2;color:#fff}.header-content h1 span{display:inline-block;text-decoration:underline}header{position:relative}.header-form{position:absolute;bottom:-40px;width:1160px;border-radius:4px;background-color:#fff;-webkit-box-shadow:0 4px 14px 0 rgba(0,0,0,.2);box-shadow:0 4px 14px 0 rgba(0,0,0,.2);padding:40px;left:50%;-webkit-transform:translate(-50%,0);transform:translate(-50%,0)}.header-form label{display:none}.header-form form{display:-webkit-box;display:-ms-flexbox;display:flex;-webkit-box-pack:justify;-ms-flex-pack:justify;justify-content:space-between}.header-form form input:not([type=submit]){height:60px;border-radius:4px;border:solid 1px #dddeeb;background-color:#fff;width:calc(50% - 110px);padding:0 24px;font-size:14px;font-weight:500;font-style:normal;font-stretch:normal;line-height:1.43;letter-spacing:.5px;color:#000;outline:none}.header-form form .btn-default{width:180px;height:60px;line-height:56px;cursor:pointer}.popup-site{width:560px;border-radius:8px;border:solid 1px #f0f1fa;background-color:#fff;padding:0;display:none}.popup-site h2{padding:36px 40px 30px;border-bottom:solid 1px #f0f1fa;text-align:center}.popup-site form{padding:40px}.popup-site form label{display:none}.popup-site form .input-wrap{margin-bottom:30px}.popup-site form .input-wrap-text{margin-bottom:40px}.popup-site form .input-wrap-submit{margin-bottom:0}.popup-site form input:not([type=submit]){height:60px;width:100%;border-radius:4px;border:solid 1px #dddeeb;background-color:#fff;padding:0 24px;font-size:14px;font-weight:500;font-style:normal;font-stretch:normal;line-height:1.43;letter-spacing:.5px;color:#000;outline:none}.popup-site form textarea{outline:none;width:100%;resize:none;padding:24px;font-size:14px;font-weight:500;font-style:normal;font-stretch:normal;line-height:1.43;letter-spacing:.5px;color:#000;border:solid 1px #dddeeb;background-color:#fff;border-radius:4px}.popup-site form .btn-default{width:100%;height:60px;line-height:56px;cursor:pointer}.about-wrap{border-bottom:1px solid #f0f1fa;background-color:#eef;padding:120px 0}.about{max-width:960px;margin:auto;text-align:center}.about p.top{font-size:22px;font-weight:900;font-style:normal;font-stretch:normal;line-height:1.43;letter-spacing:1px;text-align:center;color:#83848f;margin:0 0 30px;text-transform:uppercase}.about h2{margin:0 0 64px;text-align:center;letter-spacing:normal}.info-wrap h2{text-align:center;margin:0 0 70px}.info-wrap .item-wrap{border-bottom:1px solid #f0f1fa}.info-wrap .item{max-width:1440px;display:-webkit-box;display:-ms-flexbox;display:flex;-webkit-box-pack:justify;-ms-flex-pack:justify;justify-content:space-between;margin:auto}.info-wrap .item figure{width:50%}.info-wrap .item .text-wrap{width:50%;display:-webkit-box;display:-ms-flexbox;display:flex;-webkit-box-pack:center;-ms-flex-pack:center;justify-content:center;-webkit-box-align:center;-ms-flex-align:center;align-items:center}.info-wrap .item .text-wrap .text{max-width:430px;width:100%;margin:0 10px 50px 0}.info-wrap .item .text-wrap .text h2{margin:0 0 43px;letter-spacing:normal;text-align:left;color:#0c145d}.info-wrap .item .text-wrap .text p{font-size:17px;font-weight:400;font-style:normal;font-stretch:normal;line-height:1.5;letter-spacing:.5px;color:#4c4c53;margin:0 0 60px}.info-wrap .item .text-wrap .text p a{color:#79be29;font-size:16px}.info-wrap .item .text-wrap .text p a:hover{color:#0c145d}.info-wrap .item .text-wrap .text .btn-default{width:280px;height:60px;line-height:56px}.info-wrap .item:last-child{border-bottom:0}.info-wrap .item-wrap:nth-child(even) .item{-webkit-box-orient:horizontal;-webkit-box-direction:reverse;-ms-flex-direction:row-reverse;flex-direction:row-reverse}.info-wrap-2{padding:80px 0 0}.info-wrap-2 h3{text-align:left;margin-bottom:40px;letter-spacing:-.1px}.info-wrap-2 .item-wrap .item{-webkit-box-orient:horizontal;-webkit-box-direction:normal;-ms-flex-direction:row;flex-direction:row}.info-wrap-2 .item-wrap:nth-child(odd) .item{-webkit-box-orient:horizontal;-webkit-box-direction:reverse;-ms-flex-direction:row-reverse;flex-direction:row-reverse}.info-wrap-2 .item-wrap:nth-child(even) .item{-webkit-box-orient:horizontal;-webkit-box-direction:normal;-ms-flex-direction:row;flex-direction:row}.info-wrap-2 .item .text-wrap .text{max-width:480px}.info-wrap-2 .item .text-wrap .text p{margin:0}.testimonials-wrap{background-color:#eef;border-bottom:1px solid #f0f1fa;padding:80px 0 130px;border-top:1px solid #f0f1fa}.testimonials-wrap h2{text-align:center;margin:0 0 40px}.testimonials-wrap blockquote{font-size:17px;font-weight:500;font-style:normal;font-stretch:normal;line-height:1.67;letter-spacing:normal;text-align:center;color:#4c4c53;margin:0 0 40px}.testimonials-wrap p{font-size:14px;font-weight:900;font-style:normal;font-stretch:normal;line-height:1.67;letter-spacing:1px;text-align:center;color:#acadc1;text-transform:uppercase;display:-webkit-box;display:-ms-flexbox;display:flex;-webkit-box-pack:center;-ms-flex-pack:center;justify-content:center;-webkit-box-align:center;-ms-flex-align:center;align-items:center}.testimonials-wrap p span{width:150px;height:150px;display:-webkit-box;display:-ms-flexbox;display:flex;overflow:hidden;-webkit-box-pack:center;-ms-flex-pack:center;justify-content:center;-webkit-box-align:center;-ms-flex-align:center;align-items:center;margin-right:20px}.testimonials-wrap p img{max-width:100%}.testimonials{width:840px;margin:auto;text-align:center}.owl-dots{position:absolute;height:0;left:50%;-webkit-transform:translate(-50%,0);transform:translate(-50%,0);bottom:-55px}.owl-dots .owl-dot{width:8px;height:8px;background-color:#dddeeb;border-radius:100%;margin:0 6px;display:inline-block}.owl-dots .owl-dot.active{background-color:#79be29}.why-clients{padding:80px 0 38px}.why-clients h2{margin:0 0 80px;text-align:center}.why-clients-content .item{width:100%;min-height:198px;display:-webkit-box;display:-ms-flexbox;display:flex;-webkit-box-pack:justify;-ms-flex-pack:justify;justify-content:space-between;-ms-flex-wrap:wrap;flex-wrap:wrap;padding:40px;border-radius:8px;border:solid 1px #dddeeb;margin-bottom:40px}.why-clients-content .item .left{width:29.6%;-webkit-box-shadow:inset -1px 0 0 0 #dddeeb;box-shadow:inset -1px 0 0 0 #dddeeb;height:100%;display:-webkit-box;display:-ms-flexbox;display:flex;-webkit-box-align:center;-ms-flex-align:center;align-items:center;min-height:118px}.why-clients-content .item .left h5{font-size:24px;font-weight:900;font-style:normal;font-stretch:normal;line-height:1.25;letter-spacing:normal;color:#0c145d;margin:0;width:100%}.why-clients-content .item .right{width:66.7%;display:-webkit-box;display:-ms-flexbox;display:flex;-webkit-box-align:center;-ms-flex-align:center;align-items:center;height:100%;min-height:118px}.why-clients-content .item .right p{font-size:17px;font-weight:500;font-style:normal;font-stretch:normal;line-height:1.5;letter-spacing:.5px;color:#4c4c53}.why-clients-content .item .right p a{color:#79be29;font-size:16px}.why-clients-content .item .right p a:hover{color:#0c145d}.partners-wrap{-webkit-box-shadow:0 1px 0 0 #f0f1fa,inset 0 1px 0 0 #f0f1fa;box-shadow:0 1px 0 0 #f0f1fa,inset 0 1px 0 0 #f0f1fa;background-color:#eef}.partners{padding:80px 0 65px}.partners h2{text-align:center;margin:0 0 40px}.partners-content{text-align:center}.partners-content figure{width:140px;display:inline-block;margin:10px;height:60px}.partners-content figure a{display:-webkit-box;display:-ms-flexbox;display:flex;-webkit-box-pack:center;-ms-flex-pack:center;justify-content:center;-webkit-box-align:center;-ms-flex-align:center;align-items:center;width:100%;height:100%}.partners-content figure a:hover{opacity:.7}.talk-to-wrap{padding:120px 0;background-color:#0c145d}.talk-to{width:1080px;margin:auto}.talk-to h2{color:#fff;text-align:center;margin:0 0 40px}.talk-to p.top{width:440px;font-size:16px;font-weight:500;font-style:normal;font-stretch:normal;line-height:1.25;letter-spacing:.5px;text-align:center;color:#fff;margin:0 auto 60px}.talk-to .talk-to-content form{display:-webkit-box;display:-ms-flexbox;display:flex;-ms-flex-wrap:wrap;flex-wrap:wrap;-webkit-box-pack:justify;-ms-flex-pack:justify;justify-content:space-between}.talk-to .talk-to-content form .input-wrap{width:calc(33% - 80px);position:relative}.talk-to .talk-to-content form .input-wrap label{position:absolute;width:100%;height:60px;background-color:#fff;color:#9092a3;text-align:right;padding:0 24px;line-height:60px;z-index:0;font-size:14px;font-weight:500;font-style:normal;font-stretch:normal;border-radius:4px;letter-spacing:.5px}.talk-to .talk-to-content form .input-wrap input:not([type=submit]){height:60px;border-radius:4px;border:solid 1px #dddeeb;background-color:transparent;width:100%;font-size:14px;font-weight:500;font-style:normal;font-stretch:normal;line-height:1.43;letter-spacing:.5px;padding:0 24px;position:relative;color:#222;outline:none}.talk-to .talk-to-content form .input-wrap ::-webkit-input-placeholder{color:#9092a3}.talk-to .talk-to-content form .input-wrap ::-moz-placeholder{color:#9092a3}.talk-to .talk-to-content form .input-wrap :-ms-input-placeholder{color:#9092a3}.talk-to .talk-to-content form .input-wrap :-moz-placeholder{color:#9092a3}.talk-to .talk-to-content form .input-wrap .btn-default{width:180px;height:60px;line-height:56px;cursor:pointer;outline:none}.talk-to .talk-to-content form .input-wrap-submit{width:180px}.label.active-val{color:transparent !important}.label.focus{color:transparent !important}.certificates-wrap{padding:60px 0 8px}.certificates{-webkit-box-pack:justify;-ms-flex-pack:justify;justify-content:space-between;display:-webkit-box;display:-ms-flexbox;display:flex;-ms-flex-wrap:wrap;flex-wrap:wrap}.certificates figure{display:inline-block;width:auto;margin:0 0 40px;vertical-align:top}.footer{display:-webkit-box;display:-ms-flexbox;display:flex;-webkit-box-pack:justify;-ms-flex-pack:justify;justify-content:space-between;-ms-flex-wrap:wrap;flex-wrap:wrap;padding:50px 0;-webkit-box-shadow:inset 0 1px 0 0 #dddeeb;box-shadow:inset 0 1px 0 0 #dddeeb}.footer p{width:48%;font-size:12px;font-weight:500;font-style:normal;font-stretch:normal;line-height:1.67;letter-spacing:.5px;color:#9092a3}.footer a{width:100px;text-align:right;font-size:12px;font-weight:500;font-style:normal;font-stretch:normal;line-height:1.67;letter-spacing:.5px;color:#9092a3}.footer a:hover{color:#79be29}.why-clients-content .item .left{padding-right:20px}.partners-content figure{vertical-align:top}.icon-menu,.menu-responsive{display:none}.page header{-webkit-box-shadow:0 1px 0 0 #f0f1fa;box-shadow:0 1px 0 0 #f0f1fa}.info-wrap-services{padding:80px 0 0}.info-wrap-services h1{max-width:95%;margin:0 auto 80px;text-align:center;font-size:48px;font-weight:900;font-style:normal;font-stretch:normal;line-height:1.25;letter-spacing:normal;color:#0c145d}.info-wrap-services h2{text-align:left}.info-wrap-services .item-wrap:nth-child(even) .item{-webkit-box-orient:horizontal;-webkit-box-direction:normal;-ms-flex-direction:row;flex-direction:row}.info-wrap-services .item-wrap:nth-child(odd) .item{-webkit-box-orient:horizontal;-webkit-box-direction:reverse;-ms-flex-direction:row-reverse;flex-direction:row-reverse}.info-wrap-services .item-wrap:nth-child(2){border-top:1px solid #f0f1fa}.info-wrap-services .item-wrap .item figure{margin-top:60px}.info-wrap-services .item .text-wrap .text{max-width:430px;width:100%;margin:35px 10px 0 0}.info-wrap-services .item .text-wrap .text p{font-size:17px;font-weight:500;font-style:normal;font-stretch:normal;line-height:1.5;letter-spacing:.5px;color:#4c4c53}.insights-wrap{border-bottom:1px solid #e0e1f6;background-color:#e0e1f6;padding:80px 0}.insights-wrap h2{text-align:center;margin:0 0 40px}.insights-wrap p.top{width:740px;font-size:17px;font-weight:500;font-style:normal;font-stretch:normal;line-height:1.5;letter-spacing:.5px;text-align:center;color:#4c4c53;margin:0 auto 80px}.insights-wrap .insights-content{display:-webkit-box;display:-ms-flexbox;display:flex;-webkit-box-pack:justify;-ms-flex-pack:justify;justify-content:space-between;-ms-flex-wrap:wrap;flex-wrap:wrap}.insights-wrap .insights-content .item{width:48.3%;border-radius:8px;border:solid 1px #dddeeb;background-color:#fff;margin-bottom:40px;padding:19px 0;display:-webkit-box;display:-ms-flexbox;display:flex;-webkit-box-pack:justify;-ms-flex-pack:justify;justify-content:space-between}.insights-wrap .insights-content .item figure{width:28.8%;min-height:116px;display:-webkit-box;display:-ms-flexbox;display:flex;-webkit-box-pack:center;-ms-flex-pack:center;justify-content:center;-webkit-box-align:center;-ms-flex-align:center;align-items:center;border-right:1px solid #dddeeb}.insights-wrap .insights-content .item .text{width:64%;padding-right:40px;display:-webkit-box;display:-ms-flexbox;display:flex;-webkit-box-align:center;-ms-flex-align:center;align-items:center}.insights-wrap .insights-content .item .text p{font-size:17px;font-weight:500;font-style:normal;font-stretch:normal;line-height:1.5;letter-spacing:normal;color:#4c4c53}.insights-wrap .insights-content .item-full{width:100%;margin:0}.insights-wrap .insights-content .item-full figure{max-width:160px;width:28.8%}.insights-wrap .insights-content .item-full .text{width:83%;max-width:calc(100% - 200px)}.cfo-wrap{padding:0 0 55px;border-bottom:1px solid #f0f1fa;text-align:center}.cfo-wrap .cfo{max-width:740px}.cfo-wrap figure{margin:0 0 35px}.cfo-wrap h2{margin:0 0 40px}.cfo-wrap p,.ready-to-give-us-wrap p{font-size:17px;font-weight:500;font-style:normal;font-stretch:normal;line-height:1.5;letter-spacing:.5px;text-align:center;color:#4c4c53;margin:0 0 25px}.specific-services-wrap{background-color:#e0e1f6;padding:80px 0 180px;border-bottom:1px solid #e0e1f6;text-align:center;position:relative}.specific-services-wrap h2{margin:0 0 40px}.specific-services-wrap p{font-size:17px;font-weight:500;font-style:normal;font-stretch:normal;line-height:1.5;letter-spacing:.5px;text-align:center;color:#4c4c53;max-width:710px;margin:auto}.specific-services-wrap form{position:absolute;bottom:-40px;left:50%;-webkit-transform:translate(-50%,0);transform:translate(-50%,0);padding:40px;background:#fff;border-radius:4px;-webkit-box-shadow:0 4px 14px 0 rgba(0,0,0,.2);box-shadow:0 4px 14px 0 rgba(0,0,0,.2);display:-webkit-box;display:-ms-flexbox;display:flex;-webkit-box-pack:justify;-ms-flex-pack:justify;justify-content:space-between;-ms-flex-wrap:wrap;flex-wrap:wrap;width:820px}.specific-services-wrap form label{display:none}.specific-services-wrap form .select-block{width:65%}.specific-services-wrap form .input-wrap{width:32.5%}.specific-services-wrap form .input-wrap .btn-default{width:100%;height:60px;line-height:54px;cursor:pointer}.nice-select{width:100%;height:60px;border-radius:4px;border:solid 1px #dddeeb;background-color:#fff;line-height:58px;padding-right:24px;font-weight:500;font-style:normal;font-stretch:normal;letter-spacing:.5px}.nice-select:after{width:7px;height:7px;right:26px;top:45%}.nice-select .list{width:100%}.proposal-wrap{padding:120px 0 64px;text-align:center}.proposal-wrap h2{margin:0 0 40px}.proposal-wrap p{font-size:17px;font-weight:500;font-style:normal;font-stretch:normal;line-height:1.43;letter-spacing:.5px;text-align:center;color:#4c4c53;margin:0 auto 20px;max-width:710px}.proposal-wrap p.top{margin:auto;font-size:17px}.proposal-wrap .link-wrap{margin:30px 0}.proposal-wrap .link-wrap .btn-default{width:240px;height:60px;line-height:56px}.talk-to-wrap-services{padding:80px 0}.talk-to-wrap-services h2{margin:0 0 60px}.talk-to-wrap-services .talk-to .talk-to-content form .input-wrap{width:360px}.talk-to-wrap-services .talk-to .talk-to-content form{width:560px;margin:auto}.talk-to-wrap-services .talk-to .talk-to-content form .input-wrap-submit{width:180px}.testimonials-block-wrap{padding:80px 0 0;overflow:hidden}.testimonials-block-wrap h1{margin:0 0 80px;font-size:48px;font-weight:900;font-style:normal;font-stretch:normal;line-height:1.25;letter-spacing:normal;text-align:center;color:#0c145d}.testimonials-block{width:1140px}.testimonials-block-content .item{position:relative;margin-bottom:80px}.testimonials-block-content .item:after{position:absolute;bottom:0;left:-10000px;right:-10000px;height:1px;background:#f0f1fa;content:''}.testimonials-block-content .item .top{background-color:#eef;padding:80px;display:-webkit-box;display:-ms-flexbox;display:flex;-webkit-box-pack:justify;-ms-flex-pack:justify;justify-content:space-between}.testimonials-block-content .item .top figure{width:80px;height:80px;border:solid 4px #dddeeb;background-color:#fff;border-radius:100%;display:-webkit-box;display:-ms-flexbox;display:flex;-webkit-box-pack:center;-ms-flex-pack:center;justify-content:center;-webkit-box-align:center;-ms-flex-align:center;align-items:center}.testimonials-block-content .item .top figure img{max-width:70px;max-height:70px}.testimonials-block-content .item .top .text{width:calc(100% - 120px);padding:8px 120px 0 0}.testimonials-block-content .item .top .text h6{font-size:24px;font-weight:900;font-style:normal;font-stretch:normal;line-height:1.25;letter-spacing:normal;color:#0c145d;margin:0 0 10px}.testimonials-block-content .item .top .text p.top-text{font-size:14px;font-weight:500;font-style:normal;font-stretch:normal;line-height:1.43;letter-spacing:.5px;color:#9092a3;margin:0 0 50px}.testimonials-block-content .item .top .text p.big{font-size:16px;font-weight:500;font-style:normal;font-stretch:normal;line-height:1.5;letter-spacing:.5px;color:#26262e;margin:0 0 25px}.testimonials-block-content .item .top .text p.name{font-size:12px;font-weight:900;font-style:normal;font-stretch:normal;line-height:1.67;letter-spacing:1px;color:#9092a3;text-transform:uppercase;margin-top:40px}.testimonials-block-content .item .bottom{padding:80px 200px 62px}.testimonials-block-content .item .bottom p{font-size:14px;font-weight:500;font-style:normal;font-stretch:normal;line-height:1.43;letter-spacing:.5px;color:#9092a3;margin:0 0 20px}.testimonials-block-content .item .bottom p a{color:#79be29;font-size:14px;font-weight:500;font-style:normal;font-stretch:normal;line-height:1;letter-spacing:.5px;border-bottom:1px solid #79be29;display:inline-block}.testimonials-block-content .item .bottom p a:hover{color:#0c145d}.testimonials-block-content .item:last-child{margin:0}.testimonials-block-content .item:last-child:after{display:none}.security-block-wrap{padding:80px 0 0;overflow:hidden}.security-block-wrap h1{text-align:center;margin:0 0 80px;font-size:48px;font-weight:900;font-style:normal;font-stretch:normal;line-height:1.25;letter-spacing:normal;color:#0c145d}.security-block-wrap h2{margin:0 0 40px}.security-block-wrap h4{font-size:24px;font-weight:900;font-style:normal;font-stretch:normal;line-height:1.25;letter-spacing:normal;text-align:center;color:#0c145d;margin:0 0 40px}.security-block-wrap .top-block{width:900px;margin:auto;padding:0 80px 57px}.security-block-wrap .top-block p{font-size:17px;font-weight:500;font-style:normal;font-stretch:normal;line-height:1.5;letter-spacing:.5px;color:#4c4c53;margin-bottom:24px}.security-block-wrap .bottom-block{background-color:#eef;width:900px;margin:0 auto 80px;padding:80px}.security-block-wrap .bottom-block p{font-size:16px;font-weight:500;font-style:normal;font-stretch:normal;line-height:1.5;letter-spacing:.5px;text-align:center;color:#9092a3}.tab-block{width:740px;margin:0 auto 0;position:relative;padding:80px 0}.tab-block:after{position:absolute;top:0;left:-10000px;right:-10000px;height:1px;background:#f0f1fa;content:''}.tab-block p{font-size:16px;font-weight:500;font-style:normal;font-stretch:normal;line-height:1.5;letter-spacing:.5px;color:#9092a3;margin:0 0 24px}.tab-block p a{font-size:16px;font-weight:500;font-style:normal;font-stretch:normal;line-height:1.5;letter-spacing:.5px;color:#79be29}.tab-block p a:hover{color:#0c145d}.tab-menu{margin:65px 0 79px;padding:0;display:-webkit-box;display:-ms-flexbox;display:flex;-webkit-box-pack:justify;-ms-flex-pack:justify;justify-content:space-between;position:relative}.tab-menu:after{position:absolute;bottom:0;left:-10000px;right:-10000px;height:1px;background:#f0f1fa;content:''}.tab-menu li{display:inline-block;width:25%;cursor:pointer;position:relative;text-align:center;padding:15px 0 21px;font-size:14px;font-weight:500;font-style:normal;font-stretch:normal;line-height:1.43;letter-spacing:.5px;color:#0c145d;font-family:'Montserrat',sans-serif}.tab-menu li:after{position:absolute;bottom:0;left:0;right:0;height:1px;background:0 0;content:'';z-index:10}.tab-menu li.active:after{background:#0c145d}.tab-content ul{margin:40px 0;padding:0}.tab-content ul li{font-style:normal;font-stretch:normal;line-height:1.5;letter-spacing:.5px;margin-bottom:10px;padding-left:20px;position:relative}.tab-content ul li:before{width:4px;height:4px;border-radius:100%;background:#9092a3;position:absolute;top:10px;left:5px;content:''}.tab-content .ul-default{margin:81px 0;padding:0}.tab-content .ul-default li{padding-left:80px;position:relative;margin:0 0 60px}.tab-content .ul-default li h4{font-size:24px;font-weight:900;font-style:normal;font-stretch:normal;line-height:1.25;letter-spacing:normal;color:#0c145d;text-align:left;margin:0 0 20px}.tab-content .ul-default li:before{width:40px;height:2px;border-radius:1px;background-color:#0c145d;left:20px;top:14px;position:absolute;content:''}.more-details-wrap{border-top:1px solid #f0f1fa;border-bottom:1px solid #f0f1fa;background-color:#eef;padding:80px 0}.more-details-wrap h2{margin:0 0 40px}.more-details-wrap p{margin:0 0 80px;font-size:16px;font-weight:500;font-style:normal;font-stretch:normal;line-height:1.5;letter-spacing:.5px;color:#9092a3}.more-details-wrap p a{font-size:16px;font-weight:500;font-style:normal;font-stretch:normal;line-height:1.5;letter-spacing:.5px;color:#79be29;display:inline-block}.more-details-wrap p a:hover{color:#0c145d}.more-details-wrap p.small{font-size:14px;font-weight:500;font-style:normal;font-stretch:normal;line-height:1.43;letter-spacing:.5px;color:#9092a3;margin:0}.more-details{width:740px !important}.checkbox .text{display:inline-block;margin-right:15px;position:relative;top:7px;color:#9092a3;font-size:15px}.checkbox input{position:absolute;z-index:-1;opacity:0;margin:10px 0 0 20px}.checkbox__text{position:relative;padding:0 0 0 60px;cursor:pointer}.text-grey{color:#26262e !important}.checkbox__text:before{content:'';position:absolute;top:-1px;left:0;width:40px;height:20px;border-radius:13px;background-color:#0c145d;-webkit-transition:.2s;transition:.2s}.checkbox__text:after{content:'';position:absolute;top:1px;left:3px;width:16px;height:16px;border-radius:10px;background:#fff;-webkit-transition:.2s;transition:.2s}.checkbox input:checked+.checkbox__text:before{background-color:#0c145d}.checkbox input:checked+.checkbox__text:after{left:21px}.pricing-block-wrap{padding:80px 0 100px}.pricing-block-wrap h1{font-size:48px;font-weight:900;font-style:normal;font-stretch:normal;line-height:1.25;letter-spacing:normal;text-align:center;color:#0c145d;margin:0 0 40px}.pricing-block-wrap p.top{width:600px;font-size:16px;font-weight:500;font-style:normal;font-stretch:normal;line-height:1.5;letter-spacing:.5px;text-align:center;color:#9092a3;margin:0 auto 53px}.pricing-block-wrap .checkbox-wrap{text-align:center}.pricing-block-wrap .bottom{margin:20px 0;text-align:center;font-size:14px;font-weight:500;font-style:normal;font-stretch:normal;line-height:1.43;letter-spacing:.5px;color:#9092a3}.pricing-block-wrap .bottom span{display:block}.pricing-block-wrap .bottom a{font-size:16px;font-weight:500;font-style:normal;font-stretch:normal;line-height:1;letter-spacing:.5px;text-align:center;color:#79be29;display:inline-block;border-bottom:1px solid #79be29}.pricing-block-wrap .bottom a:hover{border-bottom:1px solid #0c145d;color:#0c145d}.pricing-block-content{display:-webkit-box;display:-ms-flexbox;display:flex;-webkit-box-pack:justify;-ms-flex-pack:justify;justify-content:space-between;-ms-flex-wrap:wrap;flex-wrap:wrap;padding:30px 80px 5px}.pricing-block-content .item{position:relative;width:48%;border-radius:8px;-webkit-box-shadow:inset 0 6px 0 0 #a0a6db;box-shadow:inset 0 6px 0 0 #a0a6db;border:solid 1px #dddeeb;background-color:rgba(31,31,31,0);padding:40px 40px 100px;text-align:center;min-height:486px;margin-bottom:40px}.pricing-block-content .item h3{font-size:36px;font-weight:900;font-style:normal;font-stretch:normal;line-height:1.11;letter-spacing:normal;text-align:center;color:#0c145d;margin-bottom:10px}.pricing-block-content .item p{font-size:15px;font-weight:500;font-style:normal;font-stretch:normal;line-height:1.43;letter-spacing:.5px;text-align:center;color:#4c4c53;margin-bottom:15px}.pricing-block-content .item p.cost{margin-bottom:10px}.pricing-block-content .item p.cost span{font-size:24px;font-weight:500;font-style:normal;font-stretch:normal;line-height:1.25;letter-spacing:normal;color:#0c145d}.pricing-block-content .item p.big{font-size:17px;font-weight:500;font-style:normal;font-stretch:normal;line-height:1.5;letter-spacing:.5px;text-align:center;color:#4c4c53;margin-bottom:0}.pricing-block-content .item p.info{margin:-5px auto 30px;max-width:300px}.pricing-block-content .item .btn-default{position:absolute;bottom:40px;left:50%;-webkit-transform:translate(-50%,0);transform:translate(-50%,0);width:240px;height:50px;line-height:46px;font-size:14px;font-weight:900;font-style:normal;font-stretch:normal;letter-spacing:.5px}.pricing-block-content .item .line{background:#dddeeb;height:1px;margin:36px 0 39px}.pricing-block-content .item-2{-webkit-box-shadow:inset 0 6px 0 0 #6770c2;box-shadow:inset 0 6px 0 0 #6770c2}.pricing-block-content .item-3{-webkit-box-shadow:inset 0 6px 0 0 #2f398f;box-shadow:inset 0 6px 0 0 #2f398f}.pricing-block-content .item-4{-webkit-box-shadow:inset 0 6px 0 0 #0c145d;box-shadow:inset 0 6px 0 0 #0c145d}.range-slider{margin-bottom:6px}.irs-single{display:none}.irs-grid-text{font-size:0}.irs-grid-pol.small{background:0 0;border:0 !important}.irs-grid-pol{width:12px;height:12px;border-radius:8px;border:solid 2px #dddeeb;background-color:#fff}.irs-line-left,.irs-line-mid,.irs-line-right{height:1px;background-color:#dddeeb}.irs-slider{width:24px;height:24px;top:13px;content:url(data:image/png;base64,iVBORw0KGgoAAAANSUhEUgAAADAAAAAwCAMAAABg3Am1AAAATlBMVEUKG11HT4Ly9/3////////09Pj19fjl5ezOztzb3OrHydq1uc2kqMGSl7V2fKJrcZplbJdaYY5UW4pAR3wxOnEmMGkZJmMdJ2IIGlwTHlsyz8bOAAAAAnRSTlP3/ndrZVkAAAEOSURBVEjHnZbhjoQgDIS7yYKK1US0kL7/i557d56LIMvc/LJlvgSlttDzKjvOfpMQZPPzaLNlSkPDS9Q3xYVNBbBT4v5lJnMHsGhRwrYEdKveau1yoBetSPorwEGrCpwCrB/F70AfPgOhP4FOtEHS/QGrNmk9ANZG8Q9gpRUQ+w1M2qzpBZjYDkSzA6yAeAeWNOWdexzPD+d8uro8yaY78sMwuCNwe5AS0dKY+VPgQow0Z/7Tcglfmsnf+0uEp622nKc2ijV/nowUqv4sHUhRANyS4C8Nf9bCwZ21VDo4uDTg4oPLG/+B4F8UbgJ4m4EbGd4q8WYMt3t8oOAjCx+K+NjFB/s/rg745aTl+vMFxMqsSuGWeJAAAAAASUVORK5CYII=);border-radius:100%}.irs-grid{bottom:20px}.irs-grid .irs-grid-pol:first-child{left:-11px !important}.range-slider *{-webkit-transition:none;transition:none}.plans-block-wrap{padding:120px 0;position:relative}.plans-block-wrap:after{position:absolute;top:0;bottom:0;left:0;width:50%;content:'';z-index:-1;-webkit-box-shadow:0 1px 0 0 #e0e1f6,1px 0 0 0 #e0e1f6,inset 0 1px 0 0 #e0e1f6;box-shadow:0 1px 0 0 #e0e1f6,1px 0 0 0 #e0e1f6,inset 0 1px 0 0 #e0e1f6;background-color:#e0e1f6}.plans-block-wrap:before{position:absolute;right:0;top:0;bottom:0;width:50%;content:'';z-index:-1;-webkit-box-shadow:0 1px 0 0 #f0f1fa,1px 0 0 0 #f0f1fa,inset 0 1px 0 0 #f0f1fa;box-shadow:0 1px 0 0 #f0f1fa,1px 0 0 0 #f0f1fa,inset 0 1px 0 0 #f0f1fa;background-color:transparent}.plans-block-wrap .content-width{display:-webkit-box;display:-ms-flexbox;display:flex;-webkit-box-pack:justify;-ms-flex-pack:justify;justify-content:space-between;-ms-flex-wrap:wrap;flex-wrap:wrap;width:1080px}.plans-block-wrap .left{width:41%}.plans-block-wrap .right{width:41%}.plans-block-wrap h2{margin:0 0 40px}.plans-block-wrap p{font-size:17px;font-weight:500;font-style:normal;font-stretch:normal;line-height:1.43;letter-spacing:.5px;color:#4c4c53;min-height:60px;margin-bottom:40px}.plans-block-wrap .btn-default{width:200px;height:50px;line-height:46px}.plans-block-next-wrap{padding:120px 0 3px}.plans-block-next-wrap .content-width{width:1080px}.plans-block-next-wrap .top{display:-webkit-box;display:-ms-flexbox;display:flex;-webkit-box-pack:justify;-ms-flex-pack:justify;justify-content:space-between;-ms-flex-wrap:wrap;flex-wrap:wrap;text-align:center;margin-bottom:120px}.plans-block-next-wrap .top .item{width:30%}.plans-block-next-wrap .top .item h4{font-size:24px;font-weight:900;font-style:normal;font-stretch:normal;line-height:1.25;letter-spacing:normal;text-align:center;color:#0c145d;margin-bottom:20px}.plans-block-next-wrap .bottom{-webkit-box-shadow:0 1px 0 0 #f0f1fa,1px 0 0 0 #f0f1fa,inset 0 1px 0 0 #f0f1fa;box-shadow:0 1px 0 0 #f0f1fa,1px 0 0 0 #f0f1fa,inset 0 1px 0 0 #f0f1fa;background-color:#e0e1f6;padding:80px 0;text-align:center}.plans-block-next-wrap .bottom h3{font-size:36px;font-weight:900;font-style:normal;font-stretch:normal;line-height:1.11;letter-spacing:normal;color:#0c145d;margin-bottom:40px}.plans-block-next-wrap .bottom p{font-size:17px;font-weight:500;font-style:normal;font-stretch:normal;line-height:1.5;letter-spacing:.5px;text-align:center;color:#4c4c53;max-width:600px;margin:0 auto 40px}.plans-block-next-wrap .bottom .btn-default{width:200px;height:50px;line-height:46px}.plan-features-wrap{padding:120px 0 0;background-color:#080d3d}.plan-features-wrap .bottom{text-align:center;padding:80px 0;width:100%;background-color:#fff}.plan-features-wrap .bottom h2{font-size:48px;font-weight:900;font-style:normal;font-stretch:normal;line-height:1.11;letter-spacing:normal;text-align:center;color:#0c145d;margin-bottom:40px}.plan-features-wrap .bottom p{max-width:500px;margin:0 auto 40px;color:#4c4c53}.plan-features-wrap .bottom .btn-default{width:200px;height:50px;line-height:46px}.plan-features{display:-webkit-box;display:-ms-flexbox;display:flex;-webkit-box-pack:justify;-ms-flex-pack:justify;justify-content:space-between;-ms-flex-wrap:wrap;flex-wrap:wrap}.plan-features .item{width:48%}.plan-features .item h3{font-size:36px;font-weight:900;font-style:normal;font-stretch:normal;line-height:1.11;letter-spacing:normal;color:#fff;text-align:left}.plan-features .item p{font-size:17px;font-weight:500;font-style:normal;font-stretch:normal;line-height:1.5;letter-spacing:.5px;color:#fff;margin-bottom:20px}.plan-features .item a{font-size:16px;font-weight:500;font-style:normal;font-stretch:normal;line-height:1;letter-spacing:.5px;color:#79be29;display:inline-block;border-bottom:1px solid #79be29}.plan-features .item a:hover{border-bottom:1px solid #fff;color:#fff}.plan-features .item-1{padding-left:40px}.plan-features .item-2{padding-right:40px}.plan-features-content{margin:59px 0 78px;width:100%}.plan-features-content .row{display:-webkit-box;display:-ms-flexbox;display:flex;-webkit-box-pack:justify;-ms-flex-pack:justify;justify-content:space-between}.plan-features-content .row .item{height:80px;display:-webkit-box;display:-ms-flexbox;display:flex;-webkit-box-align:center;-ms-flex-align:center;align-items:center}.plan-features-content .row .item p{text-align:center;font-size:17px;font-weight:500;font-style:normal;font-stretch:normal;line-height:1.5;letter-spacing:.5px;color:#fff;width:100%;margin:0}.plan-features-content .row .item-1{width:72%;padding-left:40px}.plan-features-content .row .item-1 p{text-align:left}.plan-features-content .row .item-2{width:15%;text-align:center;padding:0}.plan-features-content .row .item-2 img{margin:auto}.plan-features-content .row .item-3{width:20%;padding-right:40px;text-align:center}.plan-features-content .row .item-3 img{margin:auto}.plan-features-content .row:nth-child(odd){background-color:rgba(255,255,255,.03)}.plan-features-content .row:first-child{background-color:transparent}.plan-features-content .row-head{border-bottom:1px solid rgba(255,255,255,.25);height:75px}.plan-features-content .row-head .item p{font-size:24px;font-weight:500;font-style:normal;font-stretch:normal;line-height:1.25;letter-spacing:normal;color:#fff}.accountants-top-wrap{padding:80px 0;text-align:center}.accountants-top-wrap h1{margin:0 auto 25px;font-size:48px;font-weight:900;font-style:normal;font-stretch:normal;line-height:1.25;letter-spacing:normal;text-align:center;color:#0c145d;max-width:960px}.accountants-top-wrap .top{max-width:900px;color:#4c4c53;margin:auto;font-size:17px}.accounting-podcast{width:100%;height:4em;background:#080d3d;position:absolute;top:100%;display:-webkit-box;display:-ms-flexbox;display:flex;-webkit-box-align:center;-ms-flex-align:center;align-items:center;-webkit-box-pack:center;-ms-flex-pack:center;justify-content:center}.accounting-podcast p{font-family:'Avenir',sans-serif;font-style:normal;font-weight:500;font-size:17px;line-height:150%;color:#fff;width:90%}.accounting-podcast-get{font-family:'Avenir',sans-serif;font-style:normal;font-weight:600;font-size:24px;line-height:150%;color:#87c540}.connect-team-wrap{padding:85px 0 120px}.connect-team{display:-webkit-box;display:-ms-flexbox;display:flex;-webkit-box-pack:justify;-ms-flex-pack:justify;justify-content:space-between;-ms-flex-wrap:wrap;flex-wrap:wrap;-webkit-box-align:start;-ms-flex-align:start;align-items:flex-start}.connect-team .left{width:50%;padding:40px 0 0}.connect-team .left h2{margin:0 0 45px;font-size:36px;line-height:44px;width:86%}.connect-team .left p{margin-bottom:25px;font-size:18px;font-weight:500;font-style:normal;font-stretch:normal;line-height:26px;letter-spacing:.5px;color:#4c4c53}.connect-team .left p a{color:#79be29}.connect-team .left p a:hover{color:#0c145d}.connect-team form{width:36.5%;border-radius:8px;border:solid 1px #f0f1fa;background-color:#fff;overflow:hidden}.connect-team form .top{padding:48px 40px 0}.page-accountants .connect-team-wrap .wpcf7-not-valid-tip{top:-36px;font-size:14px}.connect-team form .top h6{font-size:24px;font-weight:900;font-style:normal;font-stretch:normal;line-height:1.25;letter-spacing:normal;text-align:center;color:#0c145d;margin:0}.connect-team form .bottom{padding:0 40px 58px}.connect-team form .bottom label{display:none}.connect-team form .bottom input:not([type=submit]){height:60px;border-radius:4px;border:1px solid #c5c6d1;background-color:#fff;width:100%;padding:0 25px;font-weight:500;font-style:normal;font-stretch:normal;line-height:1.43;letter-spacing:.5px;color:#000;outline:none;font-size:16px}.connect-team form .bottom .input-wrap{margin-bottom:20px}.connect-team form .bottom .input-wrap-submit{margin:0}.connect-team form .bottom .btn-default{width:100%;height:60px;cursor:pointer;font-size:16px;line-height:20px;outline:none}.books-time-wrap{padding:115px 0 100px;text-align:center;background:#eef}.books-time-wrap h2{margin:0 0 10px;font-size:36px;line-height:44px}.books-time-wrap:not(.books-time-wrap-2) figure{min-height:70px;margin-bottom:20px}.books-time-content{display:-webkit-box;display:-ms-flexbox;display:flex;-webkit-box-pack:justify;-ms-flex-pack:justify;justify-content:space-between;-ms-flex-wrap:wrap;flex-wrap:wrap;text-align:left}.books-time-wrap:not(.books-time-wrap-2) .books-time-content .item{width:30%}.books-time-wrap:not(.books-time-wrap-2) .books-time-content .item h4{font-size:18px;font-weight:900;font-style:normal;font-stretch:normal;line-height:27px;color:#0c145d;margin:0 0 10px}.books-time-wrap:not(.books-time-wrap-2) .books-time-content .item p{font-size:17px;font-weight:500;font-style:normal;font-stretch:normal;line-height:1.43;letter-spacing:.5px;margin:0;color:#4c4c53}.about-books-wrap{text-align:center;padding:115px 0 120px}.about-books-wrap>svg{margin-bottom:30px}.about-books-wrap h2{font-size:36px;line-height:44px;text-align:center;margin:0 0 35px}.about-books-wrap .title-p{font-weight:600;font-size:16px;line-height:20px;color:#0c145d;margin-top:15px}.about-books-wrap .owl-stage-outer{-webkit-transition:height 1s !important;-o-transition:height 1s !important;transition:height 1s !important}.about-books-slider .text{width:780px;margin:0 auto 40px;text-align:center}.about-books-slider{padding-bottom:60px}.about-books-slider .owl-dots{bottom:0;height:auto}.about-books-slider figure{width:120px;height:120px;-o-object-fit:contain;object-fit:contain;-o-object-position:center;object-position:center;margin:0 auto}.books-time-wrap-2{background:#080d3d;padding:115px 0 127px}.books-time-wrap-2 h2{margin:0 0 47px;color:#fff}.page-accountants .books-time-wrap:not(.books-time-wrap-2) .books-time-content .item{margin:65px 0}.books-time-wrap-2 .books-time-content .item h4{font-weight:900;font-style:normal;font-stretch:normal;margin:0 0 20px;font-size:14px;line-height:17px;letter-spacing:.05em;text-transform:uppercase;color:#0c145d}.books-time-wrap-2 .books-time-content .item p{font-size:17px;font-weight:500;font-style:normal;font-stretch:normal;line-height:25px;letter-spacing:.5px;color:#4c4c53;margin:0}.books-time-wrap-2 figure{min-height:110px;padding-left:15px}.tax-season-wrap{padding:140px 0 195px}.tax-season-wrap .tax-season .item{width:45%}.tax-season-wrap .tax-season .item-1{width:51%}.tax-season-wrap h2{margin:0 0 90px;font-size:36px;line-height:44px;text-align:center;color:#0c145d}.tax-season-block{display:-webkit-box;display:-ms-flexbox;display:flex;-webkit-box-pack:justify;-ms-flex-pack:justify;justify-content:space-between;-webkit-box-align:center;-ms-flex-align:center;align-items:center}.tax-season-wrap p{font-size:17px;font-weight:500;font-style:normal;font-stretch:normal;line-height:1.5;letter-spacing:.5px;color:#4c4c53;margin-bottom:40px}.tax-season-wrap p:last-child{margin-bottom:0}.tax-season-wrap ul{margin:0 0 30px}.tax-season-wrap ul li{padding-left:30px;position:relative;font-size:17px;font-weight:500;font-style:normal;font-stretch:normal;line-height:1.5;letter-spacing:.5px;color:#4c4c53;margin-bottom:13px}.tax-season-wrap ul li:before{position:absolute;top:10px;left:0;width:7px;height:7px;border-radius:100%;background:#4c4c53;content:''}.client-slider-wrap{padding:80px 0 157px;background-color:#e0e1f6}.client-slider-wrap h2{text-align:center;margin-bottom:45px;font-size:36px;line-height:44px}.about-books-slider .owl-nav>*:before,.about-books-slider .owl-nav>*:after,.client-slider-wrap .owl-nav>*:before,.client-slider-wrap .owl-nav>*:after{display:none !important}.about-books-slider .owl-nav .owl-prev,.client-slider-wrap .owl-nav .owl-prev{-webkit-transform:scale(1,1);-ms-transform:scale(1,1);transform:scale(1,1)}.about-books-slider .owl-nav .owl-next,.client-slider-wrap .owl-nav .owl-next{-webkit-transform:scale(-1,1);-ms-transform:scale(-1,1);transform:scale(-1,1)}.about-books-slider .owl-nav .owl-next,.about-books-slider .owl-nav .owl-prev,.client-slider-wrap .owl-nav .owl-next,.client-slider-wrap .owl-nav .owl-prev{background-image:url(/wp-content/themes/bookstime/css/../img/arrow-left.svg);width:35px;min-width:35px;background-color:#79be29;height:35px;display:inline-block;cursor:pointer;background-repeat:no-repeat;background-position:center;border-radius:100%;background-size:initial}.client-slider .item{width:760px;margin:0 auto 45px;text-align:center}.client-slider .owl-nav{left:0;right:0}.client-slider .item blockquote{font-size:17px;font-weight:500;font-style:normal;font-stretch:normal;line-height:25px;letter-spacing:normal;text-align:center;color:#4c4c53;margin:0 0 20px}.client-slider .item blockquote p{font-size:24px;font-weight:500;font-style:oblique;font-stretch:normal;line-height:1.25;letter-spacing:normal;text-align:center;color:#26262e;text-transform:inherit;margin-bottom:10px}.client-slider .item p{font-weight:900;font-style:normal;font-stretch:normal;line-height:1.67;letter-spacing:1px;text-align:center;color:#0c145d;font-size:16px;text-transform:uppercase}.client-slider .owl-dots .owl-dot{width:80px;height:80px;background-color:#f0f1fa;margin:10px;border:solid 4px #dddeeb;position:relative;border-radius:100%}.client-slider .owl-dots{white-space:nowrap;bottom:10px}.client-slider .owl-dots .owl-dot:before{border-radius:100%;width:70px;height:70px;top:0;left:0;content:'';background:#fff url(//www.bookstime.com/wp-content/themes/bookstime/css/../img/testimonials-1.png) no-repeat center;background-size:contain;z-index:1;position:absolute}.client-slider .owl-dots .owl-dot:after{position:absolute;z-index:2;top:0;bottom:0;width:100%;height:100%;border-radius:100%;background:rgba(221,222,235,.5);content:''}.client-slider .owl-dots .owl-dot:nth-child(2):before{background:#fff url(//www.bookstime.com/wp-content/themes/bookstime/css/../img/testimonials-2.png) no-repeat center;background-size:contain}.client-slider .owl-dots .owl-dot:nth-child(3):before{background:#fff url(//www.bookstime.com/wp-content/themes/bookstime/css/../img/testimonials-3.png) no-repeat center;background-size:contain}.client-slider .owl-dots .owl-dot:nth-child(4):before{background:#fff url(//www.bookstime.com/wp-content/themes/bookstime/css/../img/testimonials-4.png) no-repeat center;background-size:contain}.client-slider .owl-dots .owl-dot.active{background:#fff}.client-slider .owl-dots .owl-dot.active:after{background:0 0}.talk-to-wrap-accountants{text-align:center;padding:80px 0}.talk-to-wrap-accountants p.top{max-width:740px;width:auto !important}.talk-to-wrap-accountants .btn-default{width:180px;height:60px;line-height:56px}.connect-team .left p a{font-size:16px}.page-accountants .connect-team-wrap .wpcf7{width:41.5%;margin-top:40px;background:#6770c2;border-radius:10px;padding-top:7px}.page-accountants .connect-team form{width:100%;border:1px solid #dddeeb;-webkit-box-sizing:border-box;box-sizing:border-box;border-radius:10px}.page-accountants .connect-team form .bottom{background-color:#fff}.books-time-wrap-2 .books-time-content .item:before{content:'';display:block;position:absolute;z-index:1;width:100%;height:25px;background:#a0a6db;border-radius:10px;top:0;left:0}.books-time-wrap-2 .books-time-content .item{position:relative;margin:0 0 23px;padding-top:5px;width:100%}.books-time-wrap-2 .books-time-content .item .item-wrapper{background:#fff;border:1px solid #dddeeb;-webkit-box-sizing:border-box;box-sizing:border-box;border-radius:10px;display:-webkit-box;display:-ms-flexbox;display:flex;width:100%;padding:65px 50px 60px;position:relative;z-index:2}.books-time-wrap-2 .books-time-content .item figure{min-height:auto;width:120px;padding:0;margin-right:50px}.books-time-wrap-2 .books-time-content .item .item-info{-webkit-box-flex:1;-ms-flex:1 1 0px;flex:1 1 0;max-width:800px}.accountants-top-image-wrap{padding:15px 0 35px}.accountants-top-image-wrap figure{display:-webkit-box;display:-ms-flexbox;display:flex;-webkit-box-pack:center;-ms-flex-pack:center;justify-content:center;-webkit-box-align:center;-ms-flex-align:center;align-items:center}.compare-top-wrap{padding:80px 0 100px;text-align:center}.compare-top-wrap h1{max-width:600px;margin:0 auto 40px !important;text-align:center;font-size:48px;font-weight:900;font-style:normal;font-stretch:normal;line-height:1.25;letter-spacing:normal;color:#0c145d}.compare-top-wrap p{font-weight:500;font-style:normal;font-stretch:normal;line-height:1.5;letter-spacing:.5px;text-align:center;max-width:740px;margin:auto}.books-different-wrap{-webkit-box-shadow:0 1px 0 0 #f0f1fa,1px 0 0 0 #f0f1fa,inset 0 1px 0 0 #f0f1fa;box-shadow:0 1px 0 0 #f0f1fa,1px 0 0 0 #f0f1fa,inset 0 1px 0 0 #f0f1fa;background-color:#eef;padding:85px 0 120px}.books-different-wrap h2{text-align:center;margin:0 0 80px}.books-different-content{display:-webkit-box;display:-ms-flexbox;display:flex;-webkit-box-pack:justify;-ms-flex-pack:justify;justify-content:space-between;border-radius:8px;border:solid 1px #dddeeb;background-color:#fff}.books-different-content .item{width:50%}.books-different-content .item .top{max-height:96px;padding:33px 48px}.books-different-content .item .top h5{font-size:24px;font-weight:900;font-style:normal;font-stretch:normal;line-height:1.25;letter-spacing:normal;color:#0c145d}.books-different-content .item .select-block{max-height:96px;padding:24px}.books-different-content .item .select-block:after{content:"";display:table;clear:both}.books-different-content .item .select-block .nice-select{height:48px;line-height:46px}.books-different-content .item p{font-weight:500;font-style:normal;font-stretch:normal;line-height:1.5;letter-spacing:.5px}.books-different-content .item ul{margin:0;padding:0}.books-different-content .item ul li{padding-left:35px;position:relative;font-weight:500;font-style:normal;font-stretch:normal;line-height:1.5;letter-spacing:.5px;margin-bottom:13px}.books-different-content .item ul li:before{position:absolute;top:10px;left:11px;width:5px;height:5px;border-radius:100%;background:#9092a3;content:''}.books-different-content .item .bottom{padding:48px 48px 32px}.compare-tab-wrap{padding:65px 0 0;overflow:hidden}.compare-tab-wrap .tab-menu{margin-bottom:-1px;margin-top:0}.compare-tab-wrap .tab-item{padding:80px 0}.compare-tab-wrap .tab-item-1{display:-webkit-box;display:-ms-flexbox;display:flex;-webkit-box-pack:justify;-ms-flex-pack:justify;justify-content:space-between;-ms-flex-wrap:wrap;flex-wrap:wrap;padding:0}.compare-tab-wrap .tab-item-1 .item{width:50%;position:relative;padding:120px 0}.compare-tab-wrap .tab-item-1 .item h2{font-size:36px;font-weight:900;font-style:normal;font-stretch:normal;line-height:1.11;letter-spacing:normal;color:#0c145d;min-height:40px;margin:0 0 40px}.compare-tab-wrap .tab-item-1 .item h5{font-size:24px;font-weight:900;font-style:normal;font-stretch:normal;line-height:1.25;letter-spacing:normal;color:#0c145d;margin-bottom:60px}.compare-tab-wrap .tab-item-1 .item p{margin-bottom:20px}.compare-tab-wrap .tab-item-1 .item ul li{font-size:17px;padding-left:60px;margin-bottom:35px}.compare-tab-wrap .tab-item-1 .item ul li:before{width:24px;height:1px;background-color:#9092a3;border-radius:0;left:20px}.compare-tab-wrap .tab-item-1 .item-1{padding-right:100px}.compare-tab-wrap .tab-item-1 .item-1:after{z-index:-1;position:absolute;top:0;bottom:0;right:0;left:-10000px;-webkit-box-shadow:0 1px 0 0 #f0f1fa,1px 0 0 0 #f0f1fa,inset 0 1px 0 0 #f0f1fa;box-shadow:0 1px 0 0 #f0f1fa,1px 0 0 0 #f0f1fa,inset 0 1px 0 0 #f0f1fa;background-color:#eef;content:''}.compare-tab-wrap .tab-item-1 .item-2{padding-left:100px}.compare-tab-wrap .tab-item-2{display:-webkit-box;display:-ms-flexbox;display:flex;-webkit-box-pack:justify;-ms-flex-pack:justify;justify-content:space-between;-ms-flex-wrap:wrap;flex-wrap:wrap}.compare-tab-wrap .tab-item-2 p{font-size:17px}.compare-tab-wrap .tab-item-2 .item-1{width:60%}.compare-tab-wrap .tab-item-2 .item-2{width:35%}.compare-tab-wrap .tab-item-2 .item-2 form{width:100%;border-radius:8px;border:solid 1px #f0f1fa;background-color:#fff;overflow:hidden}.compare-tab-wrap .tab-item-2 .item-2 form .top{background-color:#0c145d;padding:33px 40px}.compare-tab-wrap .tab-item-2 .item-2 form .top h6{font-size:24px;font-weight:900;font-style:normal;font-stretch:normal;line-height:1.25;letter-spacing:normal;color:#fff;margin:0}.compare-tab-wrap .tab-item-2 .item-2 form .bottom{padding:39px 40px}.compare-tab-wrap .tab-item-2 .item-2 form .bottom label{font-size:16px;font-weight:900;font-style:normal;font-stretch:normal;line-height:1.25;letter-spacing:normal;color:#0c145d;display:block;margin-bottom:12px}.compare-tab-wrap .tab-item-2 .item-2 form .bottom input:not([type=submit]){height:48px;border-radius:4px;border:solid 1px #dddeeb;background-color:#fff;width:100%;padding:0 24px;font-size:14px;font-weight:500;font-style:normal;font-stretch:normal;line-height:1.43;letter-spacing:.5px;color:#000;outline:none}.compare-tab-wrap .tab-item-2 .item-2 form .bottom .input-wrap{margin-bottom:20px}.compare-tab-wrap .tab-item-2 .item-2 form .bottom .input-wrap-submit{margin:40px 0 0}.compare-tab-wrap .tab-item-2 .item-2 form .bottom .btn-default{width:100%;height:48px;line-height:44px;cursor:pointer;outline:none}.compare-tab-wrap .tab-item-2 .item-2 form .text{border-top:solid 1px #f0f1fa;padding:40px 40px 10px}.compare-tab-wrap .tab-item-2 .item-2 form .text p{font-size:14px;font-weight:500;font-style:normal;font-stretch:normal;line-height:1.43;letter-spacing:normal;color:#9092a3;margin-bottom:12px}.compare-tab-wrap .tab-item-2 .item-2 form .text p.cost{font-size:24px;font-weight:900;font-style:normal;font-stretch:normal;line-height:1.25;letter-spacing:normal;color:#0c145d;margin-bottom:32px}.compare-tab-wrap .tab-item-3{position:relative;text-align:center}.compare-tab-wrap .tab-item-3:after{top:0;bottom:0;left:-10000px;right:-10000px;background-color:#0c145d;z-index:-1;content:'';position:absolute}.compare-tab-wrap .tab-item-3 h2{color:#fff;margin:0 0 80px}.compare-tab-wrap .tab-item-3 .tab-item-3-content{display:-webkit-box;display:-ms-flexbox;display:flex;-webkit-box-pack:justify;-ms-flex-pack:justify;justify-content:space-between;-ms-flex-wrap:wrap;flex-wrap:wrap}.compare-tab-wrap .tab-item-3 .tab-item-3-content .item{width:30%}.compare-tab-wrap .tab-item-3 .tab-item-3-content .item h6{font-size:24px;font-weight:900;font-style:normal;font-stretch:normal;line-height:1.25;letter-spacing:normal;text-align:center;color:#fff;margin-bottom:20px}.compare-tab-wrap .tab-item-3 .tab-item-3-content .item p{font-size:14px;font-weight:500;font-style:normal;font-stretch:normal;line-height:1.43;letter-spacing:.5px;text-align:center;color:#fff}.compare-tab-wrap .tab-item-4{text-align:center}.compare-tab-wrap .tab-item-4 h2{margin-bottom:44px}.compare-tab-wrap .tab-item-4 p.top{font-weight:500;font-style:normal;font-stretch:normal;line-height:1.5;letter-spacing:.5px;text-align:center;max-width:710px;margin:0 auto 25px}.compare-tab-wrap .tab-item-4 .tab-item-4-content{margin:80px 0 20px;display:-webkit-box;display:-ms-flexbox;display:flex;-webkit-box-pack:justify;-ms-flex-pack:justify;justify-content:space-between;-ms-flex-wrap:wrap;flex-wrap:wrap}.compare-tab-wrap .tab-item-4 .tab-item-4-content .item{width:48%;border-radius:8px;border:solid 1px #dddeeb;background-color:rgba(31,31,31,0);min-height:156px;margin-bottom:40px;display:-webkit-box;display:-ms-flexbox;display:flex;-webkit-box-pack:center;-ms-flex-pack:center;justify-content:center;-webkit-box-align:center;-ms-flex-align:center;align-items:center;padding:30px 40px}.compare-tab-wrap .tab-item-4 .tab-item-4-content .item p{font-size:16px;font-weight:500;font-style:normal;font-stretch:normal;line-height:1.5;letter-spacing:.5px;text-align:center;color:#26262e}.compare-tab-wrap .tab-item-4 .link-wrap{text-align:center}.compare-tab-wrap .tab-item-4 .link-wrap .btn-default{width:440px;height:60px;line-height:56px}.page h1{font-size:60px;font-weight:900;font-style:normal;font-stretch:normal;line-height:1.25;letter-spacing:normal;text-align:center;color:#0c145d;margin:0 0 40px}.preferred-partners-top-wrap{padding:80px 0;background-color:#eef}.preferred-partners-top-wrap p{font-size:17px;font-weight:500;font-style:normal;font-stretch:normal;line-height:1.5;letter-spacing:.5px;text-align:center;color:#4c4c53;margin:auto;max-width:710px}.preferred-partners-content-wrap{overflow:hidden;border-top:1px solid #f0f1fa}.preferred-partners-content-wrap .content-width{display:-webkit-box;display:-ms-flexbox;display:flex;-webkit-box-pack:justify;-ms-flex-pack:justify;justify-content:space-between;-ms-flex-wrap:wrap;flex-wrap:wrap}.preferred-partners-content-wrap .content-width .item{width:50%;position:relative;background-color:#fff;padding:80px 0}.preferred-partners-content-wrap .content-width .item:after{position:absolute;left:-10000px;right:-10000px;bottom:0;height:1px;background:#f0f1fa;content:''}.preferred-partners-content-wrap .content-width .item .top{display:-webkit-box;display:-ms-flexbox;display:flex;-webkit-box-pack:justify;-ms-flex-pack:justify;justify-content:space-between;-ms-flex-wrap:wrap;flex-wrap:wrap;-webkit-box-align:center;-ms-flex-align:center;align-items:center;margin-bottom:34px}.preferred-partners-content-wrap .content-width .item .top figure{width:80px;margin-right:40px}.preferred-partners-content-wrap .content-width .item .top h5{font-size:24px;font-weight:900;font-style:normal;font-stretch:normal;line-height:1.25;letter-spacing:normal;color:#0c145d;width:calc(100% - 120px)}.preferred-partners-content-wrap .content-width .item p{margin-bottom:40px;min-height:60px}.preferred-partners-content-wrap .content-width .item .btn-border{width:180px;height:48px;border-radius:4px;border:solid 1px #0c145d;background-color:rgba(31,31,31,0);line-height:46px;font-family:'Montserrat',sans-serif}.preferred-partners-content-wrap .content-width .item:nth-child(odd){border-right:1px solid #f0f1fa;padding-right:100px}.preferred-partners-content-wrap .content-width .item:nth-child(even){padding-left:100px}.and-more-wrap{background-color:#eef;padding:80px 0 40px;text-align:center}.and-more-wrap h2{margin-bottom:40px}.and-more-wrap p{font-size:17px;font-weight:500;font-style:normal;font-stretch:normal;line-height:1.25;letter-spacing:.5px;text-align:center;color:#4c4c53;margin:0 auto 40px;max-width:710px}.and-more-wrap p a{font-size:24px;font-weight:900;font-style:normal;font-stretch:normal;line-height:1.25;letter-spacing:normal;text-align:center;color:#79be29;display:block;margin-top:10px}.and-more-wrap p a:hover{color:#0c145d}.industry-specialization-top{text-align:center;padding:140px 0;background:url(//www.bookstime.com/wp-content/themes/bookstime/css/../img/header-bg.jpg) no-repeat;background-size:cover}.industry-specialization-top h1{margin:auto;max-width:1040px;color:#9092a3}.how-works-wrap{padding:120px 0 76px}.how-works-wrap h2{margin-bottom:40px}.how-works-wrap h5{font-size:24px;font-weight:900;font-style:normal;font-stretch:normal;line-height:1.25;letter-spacing:normal;color:#0c145d;margin-bottom:40px;min-height:60px}.how-works-content{display:-webkit-box;display:-ms-flexbox;display:flex;-webkit-box-pack:justify;-ms-flex-pack:justify;justify-content:space-between;-ms-flex-wrap:wrap;flex-wrap:wrap}.how-works-content .item{width:41%}.how-works-content .item p{margin-bottom:24px}.how-works-content .item ul{margin:64px 0;padding:0}.how-works-content .item ul li{padding-left:35px;position:relative;font-size:16px;font-weight:500;font-style:normal;font-stretch:normal;line-height:1.5;letter-spacing:.5px;color:#9092a3;margin-bottom:13px}.how-works-content .item ul li:before{position:absolute;top:10px;left:11px;width:5px;height:5px;border-radius:100%;background:#9092a3;content:''}.industry-blockquote-wrap{padding:130px 0 80px;text-align:center;-webkit-box-shadow:0 1px 0 0 #f0f1fa,inset 0 1px 0 0 #f0f1fa;box-shadow:0 1px 0 0 #f0f1fa,inset 0 1px 0 0 #f0f1fa;background-color:#eef}.industry-blockquote-wrap blockquote{font-size:24px;font-weight:900;font-style:normal;font-stretch:normal;line-height:normal;letter-spacing:normal;text-align:center;color:#0c145d;max-width:760px;margin:0 auto 40px;position:relative}.industry-blockquote-wrap blockquote:before{top:-70px;left:50%;position:absolute;-webkit-transform:translate(-50%,0);transform:translate(-50%,0);width:36px;height:30px;background:url(data:image/png;base64,iVBORw0KGgoAAAANSUhEUgAAAEoAAAA9CAMAAAA9KQ86AAAAXVBMVEUAAADc3erk5e/e3+vi4+76+vzq6/Pm5vD09Png4ez+/v/n6PHt7vT4+Pvg4e3m5/Dw8vb7+/39/f7s7vTr7fP29/r19vro6fHu8PXy8/j7/P3o6PHc3erm5/Dx8vdhzsQWAAAAHHRSTlMAnnuVhBphcjWNCWpPI41yRhIJWFgsLGpPPhJqI7XUxAAAAXRJREFUWMPtlMtywjAMRS07Tpw3hFehgv//zBoW0MiWoul02JC7vXeOZcmy4eRv1+u1MhptbzFb570ptA4wyi5immNZP6Iu5/bf7u5pUL58RBnUwcZDdCg/RhCL2rYRpENN94p4VIiuEtUPiAKqBNSivhwKqGYE1KL2gAKqsYgCipYvoVpUozpACbXL2JB/7SEXrV8Dcek55SG/Jy4FjeHVqCKtyJu8qiRa/D5zn9idYXQGGj2JNcOZ3d+BRvfz4VJ7ZzhtkGic2ReH6oWpSbSeZnZHi+pZUgAS3cgnkeckjW+Y20c6k8D/vTTaGbHprlE3Hbx8v/HP9/N80VQNHXVLi1a3qqdR8v5O1Pf837lwakH9C4tqafQ4s6dkPScWNVBUL98fhK7LvQjUdizKo4zq9KiwgCr1qE2KkqcC9qnSyBfA4hmtom+Rl5WXld6l0KPaBVStR1XvQzk9yr4PBXpUsaJW1IpaUSvq81CCKEqIOvOP+gFC3Q2ZCw381AAAAABJRU5ErkJggg==) no-repeat;background-size:contain;content:''}.books-service-wrap{padding:120px 0 0;background-color:#023970;text-align:center}.books-service-wrap h2{color:#fff;margin:0 auto 40px}.books-service-wrap p.top{font-size:16px;font-weight:500;font-style:normal;font-stretch:normal;line-height:1.25;letter-spacing:.5px;text-align:center;color:#fff;max-width:710px;margin:0 auto 40px}.books-service-wrap .books-service-content{display:-webkit-box;display:-ms-flexbox;display:flex;-ms-flex-wrap:wrap;flex-wrap:wrap;padding-bottom:40px}.books-service-wrap .books-service-content .item{width:31%;margin-right:3.49%;border-radius:8px;border:solid 1px rgba(255,255,255,.24);background-color:rgba(31,31,31,0);min-height:100px;display:-webkit-box;display:-ms-flexbox;display:flex;-webkit-box-pack:justify;-ms-flex-pack:justify;justify-content:space-between;padding:20px 0;margin-bottom:38px}.books-service-wrap .books-service-content .item figure{width:80px;min-height:60px;display:-webkit-box;display:-ms-flexbox;display:flex;-webkit-box-pack:center;-ms-flex-pack:center;justify-content:center;-webkit-box-align:center;-ms-flex-align:center;align-items:center;border-right:1px solid rgba(255,255,255,.24)}.books-service-wrap .books-service-content .item figure img{width:24px}.books-service-wrap .books-service-content .item .text{width:calc(100% - 110px);padding-right:40px;display:-webkit-box;display:-ms-flexbox;display:flex;-webkit-box-align:center;-ms-flex-align:center;align-items:center}.books-service-wrap .books-service-content .item:nth-child(3),.books-service-wrap .books-service-content .item:nth-child(6),.books-service-wrap .books-service-content .item:nth-child(9),.books-service-wrap .books-service-content .item:nth-child(12),.books-service-wrap .books-service-content .item:nth-child(15){margin-right:0}.books-service-bottom{padding:60px 0;background-color:#222;text-align:center}.books-service-bottom h6{font-size:24px;font-weight:900;font-style:normal;font-stretch:normal;line-height:1.33;letter-spacing:normal;text-align:center;color:#fff;margin-bottom:40px}.books-service-bottom p{font-size:16px;font-weight:500;font-style:normal;font-stretch:normal;line-height:1.25;letter-spacing:.5px;text-align:center;color:#c5c6d1}.books-service-bottom p a{display:block;font-size:16px;font-weight:500;font-style:normal;font-stretch:normal;line-height:1.25;letter-spacing:.5px;text-align:center;color:#79be29}.books-service-bottom p a:hover{color:#fff}.love-books-wrap{padding:120px 0 0}.love-books-wrap .love-books{text-align:center}.love-books-wrap .love-books h2{margin:0 0 40px}.love-books-wrap .love-books .top{text-align:center;max-width:710px;margin:0 auto 80px}.love-books-content{overflow:hidden;border-top:1px solid #f0f1fa}.love-books-content .content-width{display:-webkit-box;display:-ms-flexbox;display:flex;-webkit-box-pack:justify;-ms-flex-pack:justify;justify-content:space-between;-ms-flex-wrap:wrap;flex-wrap:wrap}.love-books-content .content-width .item{width:50%;position:relative;padding:80px 0}.love-books-content .content-width .item h5{font-size:24px;font-weight:900;font-style:normal;font-stretch:normal;line-height:1.25;letter-spacing:normal;color:#0c145d;margin-bottom:40px}.love-books-content .content-width .item:after{position:absolute;bottom:0;height:1px;left:-10000px;right:-10000px;background:#f0f1fa;content:''}.love-books-content .content-width .item:nth-child(odd){border-right:1px solid #f0f1fa;padding-right:100px}.love-books-content .content-width .item:nth-child(even){padding-left:100px}.books-compare-wrap{padding:120px 0 40px;-webkit-box-shadow:0 1px 0 0 #f0f1fa,inset 0 1px 0 0 #f0f1fa;box-shadow:0 1px 0 0 #f0f1fa,inset 0 1px 0 0 #f0f1fa;background-color:#eef;margin-top:-1px}.books-compare-wrap h2{text-align:center;margin:0 0 40px}.books-compare-wrap p{text-align:center;margin-bottom:80px}.books-compare-wrap h5{font-size:24px;font-weight:900;font-style:normal;font-stretch:normal;line-height:1.25;letter-spacing:normal;color:#0c145d;margin-bottom:40px}.books-compare-wrap ul{padding:0;margin:0 0 80px}.books-compare-wrap ul li{padding-left:35px;position:relative;margin-bottom:13px}.books-compare-wrap ul li:before{position:absolute;top:10px;left:11px;width:5px;height:5px;border-radius:100%;background:#9092a3;content:''}.books-compare-wrap .books-compare{max-width:740px}.software-wrap{padding:120px 0 0}.software-wrap h2{margin-bottom:40px;text-align:center}.software-wrap p.top{text-align:center;max-width:710px;margin:0 auto 85px}.software-content{-webkit-box-pack:center;-ms-flex-pack:center;justify-content:center;display:-webkit-box;display:-ms-flexbox;display:flex;-ms-flex-wrap:wrap;flex-wrap:wrap;overflow:hidden}.software-content figure{width:16%;height:80px;padding:5px;display:-webkit-box;display:-ms-flexbox;display:flex;-webkit-box-pack:center;-ms-flex-pack:center;justify-content:center;-webkit-box-align:center;-ms-flex-align:center;align-items:center;margin:0 2% 40px}.software-content figure a:hover{opacity:.7}.software{width:1240px;margin-bottom:40px}.software-bottom{padding:60px 15px;background-color:#eef}.software-bottom h5{font-size:24px;font-weight:900;font-style:normal;font-stretch:normal;line-height:1.33;letter-spacing:normal;text-align:center;color:#0c145d;margin-bottom:40px}.software-bottom p{letter-spacing:.5px;text-align:center}.software-bottom p a{display:block;font-weight:500;font-style:normal;font-stretch:normal;line-height:1.25;letter-spacing:.5px;text-align:center;color:#79be29}.software-bottom p a:hover{color:#0c145d}.get-started-wrap{padding:120px 0 40px;background-color:#0c145d;text-align:center}.get-started-wrap h2{margin:0 0 40px;color:#fff}.get-started-wrap p.top{margin:0 auto 40px;max-width:710px;color:#fff}.get-started-wrap p a{color:#79be29}.get-started-wrap p a:hover{color:#fff}.get-started-content{display:-webkit-box;display:-ms-flexbox;display:flex;-webkit-box-pack:justify;-ms-flex-pack:justify;justify-content:space-between;margin-bottom:80px}.get-started-content .item{width:31%;margin-bottom:10px;border-radius:8px;border:solid 1px rgba(255,255,255,.24);background-color:rgba(31,31,31,0);padding:40px}.get-started-content .item .number{width:80px;height:80px;background-color:#79be29;text-align:center;line-height:80px;position:relative;font-size:21px;border-radius:100%;color:#fff;margin:0 auto 40px;z-index:1}.get-started-content .item .number:after{position:absolute;z-index:-1;background-color:rgba(121,190,41,.2);border-radius:100%;content:'';top:-10px;left:-10px;bottom:-10px;right:-10px}.careers-top-wrap{background-color:#e0e1f6;padding:80px 0 0;text-align:center}.careers-top-wrap h1{max-width:650px;margin:0 auto 80px}.careers-top-wrap h5{max-width:800px;margin:0 auto 90px;font-size:24px}.careers-top-wrap .bottom{background:#fff;padding:80px 0 55px}.careers-top-wrap .bottom p{font-size:17px;max-width:740px;margin:0 auto 30px;text-align:left}.why-join-wrap{-webkit-box-shadow:0 1px 0 0 #f0f1fa,inset 0 1px 0 0 #f0f1fa;box-shadow:0 1px 0 0 #f0f1fa,inset 0 1px 0 0 #f0f1fa;padding:80px 0 40px}.why-join-wrap h2{margin-bottom:80px;text-align:center}.why-join-wrap h5{font-size:24px;font-weight:900;font-style:normal;font-stretch:normal;line-height:1.25;letter-spacing:normal;color:#0c145d;margin-bottom:20px}.why-join-wrap .why-join-content{display:-webkit-box;display:-ms-flexbox;display:flex;-webkit-box-pack:justify;-ms-flex-pack:justify;justify-content:space-between;-ms-flex-wrap:wrap;flex-wrap:wrap}.why-join-wrap .why-join-content .item{width:46%;margin-bottom:40px}.why-join{width:920px !important}.looking-wrap{padding:80px 0 0;background-color:#0c145d;text-align:center}.looking-wrap .bottom{background:#fff;padding:80px 0}.looking-wrap .bottom h2{margin-bottom:40px}.looking-wrap .bottom p{font-size:17px;max-width:710px;margin:0 auto 30px}.looking-wrap .bottom .btn-default{width:240px;height:60px;line-height:56px;margin:35px 0 0}.looking{padding-bottom:80px}.looking h2{margin-bottom:40px;color:#fff}.looking p{font-size:17px;max-width:710px;margin:auto;color:#d7dafb}.hnw-top-wrap{padding:120px 0 0;text-align:center;background:#06092e;overflow:hidden}.hnw-top-wrap .bottom{position:relative;padding:120px 0;background:#fff;text-align:left}.hnw-top-wrap .bottom .item{width:45%}.hnw-top-wrap .bottom figure{position:absolute;top:50%;right:0;-webkit-transform:translate(0,-50%);transform:translate(0,-50%)}.hnw-top-wrap .bottom h2{margin-bottom:40px}.hnw-top h1{color:#fff;margin-bottom:40px}.hnw-top p{font-size:16px;font-weight:500;font-style:normal;font-stretch:normal;line-height:1.5;letter-spacing:.5px;text-align:center;color:#dddeeb;margin-bottom:80px}.personalized-wrap{padding:120px 0 0;background-color:#06092e;overflow:hidden}.personalized-wrap h2{color:#fff;margin-bottom:120px}.personalized-wrap .bottom{background:#fff;border-top:1px solid #f0f1fa}.personalized-wrap .bottom .content-width{display:-webkit-box;display:-ms-flexbox;display:flex;-webkit-box-pack:justify;-ms-flex-pack:justify;justify-content:space-between;-ms-flex-wrap:wrap;flex-wrap:wrap}.personalized-wrap .bottom .content-width .item{width:50%;position:relative;padding:80px 0}.personalized-wrap .bottom .content-width .item:after{position:absolute;bottom:0;left:-10000px;right:-10000px;content:'';background:#f0f1fa;height:1px}.personalized-wrap .bottom .content-width .item h5{font-size:24px;font-weight:900;font-style:normal;font-stretch:normal;line-height:1.25;letter-spacing:normal;color:#0c145d;margin-bottom:40px}.personalized-wrap .bottom .content-width .item:nth-child(odd){border-right:1px solid #f0f1fa;padding-right:100px}.personalized-wrap .bottom .content-width .item:nth-child(even){padding-left:100px}.personalized-content{display:-webkit-box;display:-ms-flexbox;display:flex;-webkit-box-pack:justify;-ms-flex-pack:justify;justify-content:space-between;-ms-flex-wrap:wrap;flex-wrap:wrap;padding-bottom:97px}.personalized-content .item{width:30%;margin-bottom:20px}.personalized-content .item figure{margin-bottom:40px}.personalized-content .item p{font-size:16px;font-weight:500;font-style:normal;font-stretch:normal;line-height:1.88;letter-spacing:normal;color:#fff}.hnw-contact-wrap{background-color:#06092e;padding:123px 0 100px}.hnw-contact{display:-webkit-box;display:-ms-flexbox;display:flex;-webkit-box-pack:justify;-ms-flex-pack:justify;justify-content:space-between}.hnw-contact h2{font-size:36px;font-weight:900;font-style:normal;font-stretch:normal;line-height:1.11;letter-spacing:normal;color:#fff;margin-bottom:62px}.hnw-contact .item{width:41.5%}.hnw-contact .item .input-wrap{margin-bottom:20px}.hnw-contact .item .input-wrap input:not([type=submit]){height:60px;border-radius:4px;border:solid 1px rgba(255,255,255,.24);background-color:rgba(255,255,255,0);width:100%;padding:0 24px;color:#fff;outline:none}.hnw-contact .item .input-wrap label{display:none}.hnw-contact .item .input-wrap .btn-default{width:180px;height:60px;line-height:56px;margin:20px 0 0}.hnw-contact .item-2{padding-top:40px;position:relative;padding-bottom:40px}.hnw-contact .item-2 p{font-size:16px;font-weight:500;font-style:normal;font-stretch:normal;line-height:1.25;letter-spacing:.5px;color:#c5c6d1;margin-bottom:10px}.hnw-contact .item-2 a{display:block;font-size:24px;font-weight:900;font-style:normal;font-stretch:normal;line-height:1.25;letter-spacing:normal;color:#79be29;margin-bottom:40px}.hnw-contact .item-2 a:hover{color:#fff}.hnw-contact .item-2 .margin{margin-top:-20px}.hnw-contact .item-2 .small{font-size:12px;font-weight:500;font-style:normal;font-stretch:normal;line-height:1.67;letter-spacing:.38px;color:#9092a3;position:absolute;bottom:30px;left:0}.compare-02-top-wrap{padding:80px 0 0;overflow:hidden}.compare-02-top-wrap h1{max-width:550px;margin:0 auto 80px}.compare-02-top-wrap .bottom{border-top:1px solid #f0f1fa;border-bottom:1px solid #f0f1fa}.compare-02-top-wrap .bottom .content-width{display:-webkit-box;display:-ms-flexbox;display:flex;-webkit-box-pack:justify;-ms-flex-pack:justify;justify-content:space-between;-ms-flex-wrap:wrap;flex-wrap:wrap}.compare-02-top-wrap .bottom .content-width .item{width:50%;position:relative;padding:84px 0 80px}.compare-02-top-wrap .bottom .content-width .item h2{margin-bottom:44px}.compare-02-top-wrap .bottom .content-width .item p{font-size:14px}.compare-02-top-wrap .bottom .content-width .item-1{border-right:1px solid #f0f1fa;padding-right:100px}.compare-02-top-wrap .bottom .content-width .item-1:after{top:0;bottom:0;right:0;left:-10000px;content:'';z-index:-1;background-color:#fafaff;position:absolute}.compare-02-top-wrap .bottom .content-width .item-2{padding-left:100px}.compare-02-top-wrap .bottom .content-width .item-2 .select-block{margin-top:-5px;margin-bottom:40px}.compare-02-top-wrap .bottom .content-width .item-2 .select-block:after{content:"";display:table;clear:both}.compare-02-top-wrap .bottom .content-width .item-2 .select-block .nice-select{height:48px;line-height:44px}.help-popup{position:relative}.help-popup:before{display:none}.help-popup .btn-help{width:16px;height:16px;text-align:center;margin-left:5px;z-index:11;position:relative;display:inline-block;cursor:pointer;vertical-align:middle}.help-popup .btn-help:before{top:0;left:0;right:0;bottom:0;background:url(//www.bookstime.com/wp-content/themes/bookstime/css/../img/info-block.png) no-repeat;background-size:contain;opacity:0;z-index:1;display:block !important;position:absolute;content:'';-webkit-transition:all .4s ease;transition:all .4s ease;border-radius:50%;height:auto !important}.help-popup .btn-help:after{position:absolute;top:0;bottom:0;right:0;left:0;background:url(//www.bookstime.com/wp-content/themes/bookstime/css/../img/info-block.png) no-repeat;background-size:contain;color:#fff !important;font-size:12px !important;line-height:16px !important;content:'';-webkit-transition:all .4s ease;transition:all .4s ease;border-radius:50%;z-index:2;font-style:italic}.help-modal{width:240px;background:#fff;-webkit-box-shadow:0 0 7px rgba(143,143,143,.25);box-shadow:0 0 7px rgba(143,143,143,.25);position:absolute !important;top:-20px;left:-5px;padding:35px 15px 20px !important;content:'';opacity:0;z-index:-1 !important;height:0;overflow:hidden;text-align:left !important}.help-modal .text{line-height:1.2px !important;font-size:12px !important;color:#000 !important;margin:0;text-align:left !important;white-space:normal !important}.help-modal .text:before{display:none !important}.help-popup.open-p{z-index:15}.help-popup.open-p .help-modal{opacity:1;top:-10px;z-index:12 !important;height:auto;line-height:normal}.help-popup.open-p .btn-help{z-index:13 !important}.help-popup.open-p .btn-help:after{content:url(//www.bookstime.com/wp-content/themes/bookstime/css/../img/c+.png);background:#c5c6d1}.compare-table-wrap{padding:80px 0}.compare-table .row{display:-webkit-box;display:-ms-flexbox;display:flex;-webkit-box-pack:justify;-ms-flex-pack:justify;justify-content:space-between;border-bottom:1px solid #dddeeb}.compare-table .row .th,.compare-table .row .td{width:10.3%;padding:24px 0;text-align:center;min-height:80px;display:-webkit-box;display:-ms-flexbox;display:flex;-webkit-box-align:center;-ms-flex-align:center;align-items:center;-webkit-box-pack:center;-ms-flex-pack:center;justify-content:center}.compare-table .row .th .no-check img,.compare-table .row .td .no-check img{max-width:14px}.compare-table .row .th{min-height:80px;padding:20px 0}.compare-table .row .th p{font-size:13px;font-weight:500;font-style:normal;font-stretch:normal;line-height:1.43;letter-spacing:normal;color:#0c145d;font-family:'Montserrat',sans-serif}.compare-table .row .th-1,.compare-table .row .td-1{text-align:left;-webkit-box-pack:start;-ms-flex-pack:start;justify-content:flex-start}.compare-table .row .td p{font-size:12px;font-weight:400;font-style:normal;font-stretch:normal;line-height:1.17;letter-spacing:normal;color:#9092a3}.compare-table .row .td-1 p{font-size:14px;font-weight:500;font-style:normal;font-stretch:normal;line-height:1.71;letter-spacing:.44px;color:#26262e}.compare-table .row .th-1,.compare-table .row .td-1{width:27%}.compare-table .row .th-2,.compare-table .row .td-2{width:14%;background-color:#eef;padding-left:15px;padding-right:15px}.page-compare-02 .client-slider-wrap h2{font-size:48px;font-weight:900;font-style:normal;font-stretch:normal;line-height:1.25;letter-spacing:normal;text-align:center;color:#0c145d;margin-bottom:60px}.row-mobile{display:none}.landing-top-wrap{background:url(//www.bookstime.com/wp-content/themes/bookstime/css/../img/landing-bg.jpg) no-repeat;background-size:cover;padding:120px 0;min-height:600px}.landing-top{position:relative;display:-webkit-box;display:-ms-flexbox;display:flex;-webkit-box-pack:justify;-ms-flex-pack:justify;justify-content:space-between}.landing-top .item-1{width:52%}.landing-top .item-1 h1{color:#fff;text-align:left;margin:0 0 80px}.landing-top .item-1 p{font-size:16px;font-weight:500;font-style:normal;font-stretch:normal;line-height:1.5;letter-spacing:.5px;color:#fff}.landing-top .item-2{position:absolute;width:420px;border-radius:8px;background-color:#eef;top:-40px;right:-50%;-webkit-transform:translate(-138%,0);transform:translate(-138%,0)}.landing-top .item-2 form{width:100%;border-radius:8px;border:solid 1px #f0f1fa;background-color:#fff;overflow:hidden}.landing-top .item-2 form .top{background-color:#fff;padding:33px 40px}.landing-top .item-2 form .top h6{font-size:24px;font-weight:900;font-style:normal;font-stretch:normal;line-height:1.25;letter-spacing:normal;color:#0c145d;margin:0}.landing-top .item-2 form .bottom{padding:39px 40px;background-color:#eef}.landing-top .item-2 form .bottom label{font-size:16px;font-weight:900;font-style:normal;font-stretch:normal;line-height:1.25;letter-spacing:normal;color:#0c145d;display:block;margin-bottom:10px}.landing-top .item-2 form .bottom input:not([type=submit]){height:48px;border-radius:4px;border:solid 1px #dddeeb;background-color:#fff;width:100%;padding:0 24px;font-size:14px;font-weight:500;font-style:normal;font-stretch:normal;line-height:1.43;letter-spacing:.5px;color:#000;outline:none}.landing-top .item-2 form .bottom .input-wrap{margin-bottom:25px}.landing-top .item-2 form .bottom .input-wrap-submit{margin:40px 0 0}.landing-top .item-2 form .bottom .btn-default{width:100%;height:48px;line-height:44px;cursor:pointer;outline:none}.personalized-wrap-lading{background-color:#f0f1fa;padding:160px 0 0}.personalized-wrap-lading h2{color:#0c145d;text-align:center;max-width:710px;margin:0 auto 80px}.personalized-wrap-lading figure{width:100%;max-width:920px;margin:auto}.personalized-wrap-lading figure img{vertical-align:top}.firm-wrap{background-color:#eef;padding:120px 0}.firm-wrap h2{margin:0 auto 90px;max-width:710px;text-align:center}.firm-content{display:-webkit-box;display:-ms-flexbox;display:flex;-webkit-box-pack:justify;-ms-flex-pack:justify;justify-content:space-between;-webkit-box-align:center;-ms-flex-align:center;align-items:center;max-width:910px;margin:auto}.firm-content figure{width:19%;text-align:center}.preferred-partners-content-wrap .content-width .item .btn-border:hover{background:#0c145d}.partners-content figure.item-5 img{position:relative;top:4px}.partners-content figure.item-6 img{position:relative;top:-4px}.partners-content figure.item-7 img{position:relative;top:1px}.top-line .top-menu-wrap .top-menu li a:hover span i{background:#79be29}.top-line .top-menu-wrap .top-menu>li{position:relative}.top-line .top-menu-wrap .top-menu>li:after{top:-30px;bottom:-26px;left:-20px;position:absolute;width:1px;content:'';background:#dddeeb;opacity:0}.top-line .top-menu-wrap .top-menu>li:before{top:-30px;bottom:-26px;right:-20px;position:absolute;width:1px;content:'';background:#dddeeb;opacity:0}.top-line .top-menu-wrap .top-menu>li:hover:after,.top-line .top-menu-wrap .top-menu>li:hover:before{opacity:1}.top-line .top-menu-wrap .top-menu>li:hover a{color:#79be29}.top-line .top-menu-wrap .top-menu>li:hover a span i{background:#79be29}.top-line .top-menu-wrap .top-menu li .sub-menu{left:-20px;top:calc(100% + 26px);width:150px;padding:20px 15px}.top-line .top-menu-wrap .top-menu li.item-sub-menu{min-width:110px}.top-line .top-menu-wrap .top-menu li .sub-menu{-webkit-box-shadow:0 15px 14px 0 rgba(0,0,0,.2);box-shadow:0 15px 14px 0 rgba(0,0,0,.2)}.popup-site h2{text-align:left}.fancybox-close-small{top:10px;right:10px}.fancybox-close-small:after{font:27px/30px Arial,Helvetica Neue,Helvetica,sans-serif}.fancybox-close-small:after{color:#555;background:#eee}.popup-site form .btn-default{width:50%;margin-bottom:20px}.popup-site form textarea{padding:10px 24px;height:150px}.popup-site h2{padding:40px 20px 30px;margin-bottom:10px;text-align:center}.popup-site form{padding:16px}.popup-site form .btn-default{width:100%;height:60px;line-height:56px;cursor:pointer}body.menu{height:100%;overflow:hidden;width:100%;position:fixed;top:0;left:0;right:0;bottom:0}.books-different-content .item .nice-select .list{margin-top:4px}.books-different-content .item .nice-select .list .option{line-height:40px;margin:0;padding-left:18px}.books-different-content .item .nice-select .list .option:before{display:none}.compare-table .row-head{background:#fff;z-index:999}.hnw-contact-wrap ::-webkit-input-placeholder{color:#fff}.hnw-contact-wrap ::-moz-placeholder{color:#fff}.hnw-contact-wrap :-ms-input-placeholder{color:#fff}.hnw-contact-wrap :-moz-placeholder{color:#fff}.blog-wrap{margin:78px 0 120px}.blog-wrap h1{text-align:center}.blog-wrap .blog-content{display:-webkit-box;display:-ms-flexbox;display:flex;-webkit-box-pack:start;-ms-flex-pack:start;justify-content:flex-start;-ms-flex-wrap:wrap;flex-wrap:wrap;margin:81px 0 0}.blog-wrap .blog-content .link-wrap{width:100%}.blog-wrap .blog-content .link-wrap a{display:block;width:100%}.blog-wrap .blog-content .item{width:31%;margin:0 3.5% 60px 0}.blog-wrap .blog-content .item figure{margin-bottom:25px}.blog-wrap .blog-content .item figure img{border-radius:3px;width:100%}.blog-wrap .blog-content .item figure a:hover{opacity:.7}.blog-wrap .blog-content .item .text p.date{font-size:14px;font-weight:500;font-style:normal;font-stretch:normal;line-height:1.43;letter-spacing:.5px;color:#9092a3;margin-bottom:10px}.blog-wrap .blog-content .item .text h6{margin-bottom:20px}.blog-wrap .blog-content .item .text h6 a{font-size:16px;font-weight:900;font-style:normal;font-stretch:normal;line-height:1.25;letter-spacing:normal;color:#0c145d}.blog-wrap .blog-content .item .text h6 a:hover{opacity:.7}.blog-wrap .blog-content .item .text p.name a{display:inline-block;font-size:13px;font-weight:500;font-style:normal;font-stretch:normal;line-height:1.43;letter-spacing:.2px;color:#9092a3;font-family:'Montserrat',sans-serif}.blog-wrap .blog-content .item .text p.name a:hover{color:#79be29}.blog-wrap .blog-content .item .text p.name a:first-child{margin-right:15px;font-size:13px;font-weight:900;font-style:normal;font-stretch:normal;line-height:1.43;letter-spacing:.2px;color:#79be29}.blog-wrap .blog-content .item .text p.name a:first-child:hover{color:#9092a3}.blog-inner-wrap{margin:60px 0 100px}.blog-inner-wrap .blog-inner-block .top-date{text-align:center;margin-bottom:38px}.blog-inner-wrap .blog-inner-block .top-date span{font-size:12px;font-weight:900;font-style:normal;font-stretch:normal;line-height:1.67;letter-spacing:1px;color:#9092a3;text-transform:uppercase}.blog-inner-wrap .blog-inner-block h1{max-width:960px;margin:0 auto 40px}.blog-inner-wrap .blog-inner-block .top-name{text-align:center;margin-bottom:60px}.blog-inner-wrap .blog-inner-block .top-name a{font-size:12px;font-weight:900;font-style:normal;font-stretch:normal;line-height:1.67;letter-spacing:1px;text-align:center;color:#9092a3;text-transform:uppercase}.blog-inner-wrap .blog-inner-block .top-name a:hover{color:#79be29}.blog-inner-wrap .blog-inner-block .top-name a:first-child{margin-right:15px;font-size:12px;font-weight:900;font-style:normal;font-stretch:normal;line-height:1.67;letter-spacing:1px;text-align:center;color:#79be29}.blog-inner-wrap .blog-inner-block .top-name a:first-child:hover{color:#9092a3}.blog-inner-wrap .blog-inner-content{max-width:960px;margin:auto}.blog-inner-wrap .blog-inner-content figure{max-height:560px;overflow:hidden;margin-bottom:60px}.blog-inner-wrap .blog-inner-content figure img{width:100%;border-radius:3px}.blog-inner-wrap .blog-inner-content .text{max-width:760px;margin:auto}.bialty-container ol a:hover,.bialty-container ul a:hover,.bialty-container p a:hover,.blog-inner-wrap .blog-inner-content .text ol a:hover,.blog-inner-wrap .blog-inner-content .text ul a:hover,.blog-inner-wrap .blog-inner-content .text p a:hover{color:#7abe29;border-color:#7abe29}.blog-inner-wrap .blog-inner-content .text h5{font-size:24px;font-weight:900;font-style:normal;font-stretch:normal;line-height:1.25;letter-spacing:normal;color:#0c145d;margin-bottom:60px}.blog-inner-wrap .blog-inner-content .text p{max-width:inherit !important;margin:0 auto 30px;font-size:17px;font-weight:500;font-style:normal;font-stretch:normal;line-height:1.88;letter-spacing:.5px;color:#4c4c53}.bialty-container ol a,.bialty-container ul a,.bialty-container p a,.blog-inner-wrap .blog-inner-content .text ol a,.blog-inner-wrap .blog-inner-content .text ul a,.blog-inner-wrap .blog-inner-content .text p a{font-size:16px;font-weight:500;font-style:normal;font-stretch:normal;line-height:1;letter-spacing:.5px;color:#26262e;border-bottom:1px solid #26262e}.blog-inner-wrap .blog-inner-content .text .item{margin:61px auto 61px}.blog-inner-wrap .blog-inner-content .text .item h6{font-size:16px;font-weight:900;font-style:normal;font-stretch:normal;line-height:1.25;letter-spacing:normal;color:#0c145d;position:relative;margin-bottom:20px;padding-bottom:20px}.blog-inner-wrap .blog-inner-content .text .item h6:after{position:absolute;bottom:0;left:0;right:0;height:1px;content:'';background:#000}.blog-inner-wrap .blog-inner-content .text .item .item-wrap a{display:inline-block;padding:0 10px;font-size:14px;font-weight:400;font-style:normal;font-stretch:normal;line-height:28px;letter-spacing:normal;color:#26262e;border-radius:2px;border:solid 1px #dddeeb;background-color:#fff;margin-right:4px;margin-bottom:10px}.blog-inner-wrap .blog-inner-content .text .item .item-wrap a:hover{color:#79be29}.blog-inner-wrap .blog-inner-content .text .item .item-soc-wrap{display:-webkit-box;display:-ms-flexbox;display:flex;-ms-flex-wrap:wrap;flex-wrap:wrap}.blog-inner-wrap .blog-inner-content .text .item .item-soc-wrap a{width:22.5%;display:inline-block;height:48px;border-radius:4px;background-color:#3b5998;font-size:14px;font-weight:900;font-style:normal;font-stretch:normal;line-height:48px;letter-spacing:.2px;text-align:center;color:#fff;margin:0 3.33% 20px 0;font-family:'Montserrat',sans-serif}.blog-inner-wrap .blog-inner-content .text .item .item-soc-wrap a:hover{opacity:.7}.blog-inner-wrap .blog-inner-content .text .item .item-soc-wrap a:last-child{margin-right:0}.blog-inner-wrap .blog-inner-content .text .item .item-soc-wrap .twitter{background-color:#1da1f2}.blog-inner-wrap .blog-inner-content .text .item .item-soc-wrap .linkedin{background-color:#0077b5}.blog-inner-wrap .blog-inner-content .text .item .item-soc-wrap .google{background-color:#dd4b39}.accordion *{-webkit-transition:none;transition:none}.accordion{margin:80px auto 50px;padding:0;list-style:none;border-top:1px solid #e5e5e5;max-width:760px;border-top:1px solid #f0f1fa}.accordion-item{border-bottom:1px solid #f0f1fa;position:relative}.accordion-item h3{font-size:18px;font-weight:900;font-style:normal;font-stretch:normal;line-height:1.25;letter-spacing:normal;color:#0c145d}.accordion-item:after{position:absolute;top:18px;right:19px;width:40px;height:40px;background-color:#eef;content:'+';border-radius:100%;text-align:center;line-height:40px;color:#c5c6d1;font-size:30px;font-weight:300}.accordion-item.is-active:after{content:'–';line-height:36px}.accordion-thumb{margin:0;padding:29px 60px 29px 0;cursor:pointer;font-weight:400}.accordion-panel{margin:0 0 30px;padding:10px 70px 10px 0;display:none}.accordion-panel a{color:#79be29;line-height:1;border-bottom:1px solid #26262e;display:inline-block;font-size:16px}.accordion-panel a:hover{opacity:.7}.faq-wrap{margin:80px 0 100px}.faq-talk-to-wrap{padding:80px 0 45px}.faq-talk-to-wrap form{max-width:760px;margin:auto}.faq-talk-to-wrap .input-wrap{width:48.5% !important;margin-bottom:20px}.faq-talk-to-wrap .input-wrap-submit{width:100% !important;text-align:center;margin:15px 0}.faq-talk-to-wrap .input-wrap-full{width:100% !important}.faq-talk-to-wrap .input-wrap-full textarea{width:100%;resize:none;padding:24px;font-size:14px;font-weight:500;font-style:normal;font-stretch:normal;line-height:1.43;letter-spacing:.5px;position:relative;color:#222;outline:none;height:120px;border-radius:4px;border:solid 1px #dddeeb;background-color:#fff}.hidden-content{display:none}.page-template-template-about .header-content:before{position:absolute;content:'';width:100%;height:100%;top:0;left:0;bottom:0;right:0;background:rgba(16,21,67,.8)}.container{max-width:1300px;margin:0 auto;padding:0 20px}.other-teams__images>div img{display:block;margin:0 auto}.other-teams .universal__title span{margin-right:90px}.other-teams .universal__title ul li.active{color:#79be29}.other-teams .universal__title ul li{font-family:Avenir Next Cyr,sans-serif;font-style:normal;font-weight:700;font-size:14px;line-height:17px;letter-spacing:.05em;text-transform:uppercase;color:#acadc1;cursor:pointer;margin-right:90px}.other-teams .universal__title ul{display:flex;align-items:center}.other-teams .universal__title{display:flex;align-items:center}.our-story .container>div{box-shadow:0px 10px 60px #ebedf2 !important}.wrapper-people{background-image:url(//www.bookstime.com/wp-content/themes/bookstime/css/../img/blueline.svg)}.wrapper-people .container>div{padding:100px 0}.people__items:not(:last-child){margin-bottom:40px}.information-block{padding:90px 0;background:#eef;text-align:center}.information-block__title{max-width:825px;margin:0 auto;font-family:Avenir Next Cyr,sans-serif;font-style:normal;font-weight:600;font-size:36px;line-height:44px;color:#0c145d;margin-bottom:40px}.information-block__text{font-family:Avenir Next Cyr,sans-serif;font-style:normal;font-weight:500;font-size:17px;line-height:150%;color:#4c4c53;margin-bottom:45px}.information-block__button{display:inline-block;background:#79be29;border-radius:4px;padding:20px 35px;font-family:Avenir Next Cyr,sans-serif;font-style:normal;font-weight:600;font-size:16px;line-height:20px;cursor:pointer;color:#fff}.our-story .slick-slide{outline:none !important}.people__left-col{background:#080d3d;width:35%}.our-story__item{display:flex !important;align-items:flex-start;flex-wrap:wrap;cursor:pointer}.our-story.desctop>.container>.our-story__item:first-of-type{display:flex !important}.our-story.desctop>.container>.our-story__item{display:none !important}.tabs-content .tabs-content__item.is-active{display:block}.us-team__slider-container{display:flex;align-items:center;justify-content:center;padding-left:30px}.universal__title{font-family:Avenir Next Cyr,sans-serif;font-style:normal;font-weight:600;font-size:36px;line-height:44px;color:#0c145d;margin-bottom:70px}.tabs-content .tabs-content__item{display:none;font-family:Avenir Next Cyr,sans-serif;font-style:normal;font-weight:500;font-size:17px;line-height:150%;color:#fff}.hidden-content{font-family:Avenir Next Cyr,sans-serif;font-style:normal;font-weight:500;font-size:17px;line-height:150%;color:#fff}.our-story__item>div{width:50%;padding:65px 100px 65px 70px;background:#fff}.us-team{padding:130px 0}.us-team .dop-container>.us-team__slider-container>.us-team__item:first-of-type{display:block}.us-team .dop-container>.us-team__slider-container>.us-team__item{display:none}.other-teams{padding:115px 0;border-top:1px solid #dddeeb}.content-teams{display:none}.content-teams.active{display:block}.us-team .arrows__wrapper:before{display:none}.us-team .arrows__wrapper .arrow{z-index:10}.us-team .arrows__wrapper .arrow:nth-child(1){margin-right:0}.us-team .arrows__wrapper{position:absolute;width:100%;margin:0;display:flex;align-items:center;justify-content:space-between;height:100%}.us-team .container{position:relative}.us-team__item{width:150px;text-align:center}.us-team__item img{margin:0 auto;margin-bottom:25px;max-width:150px;width:100%;max-height:150px}.us-team__item>a:hover{color:#79be29;cursor:pointer}.us-team__item .us-team__item-title,.us-team__item>a{font-family:Avenir Next Cyr,sans-serif;font-style:normal;font-weight:700;font-size:14px;line-height:17px;letter-spacing:.05em;text-transform:uppercase;color:#0c145d;display:inline-block;margin-bottom:10px}.our-story{padding:130px 0;background-image:url(//www.bookstime.com/wp-content/themes/bookstime/css/../img/bg-who-we-are.jpg);background-size:cover;background-repeat:no-repeat;background-position:center}.left-col__title{font-family:Avenir Next Cyr,sans-serif;font-style:normal;font-weight:600;font-size:36px;line-height:44px;color:#0c145d;margin-bottom:35px;position:relative}.arrows__wrapper,.left-col__title{min-height:45px}.left-col__title:after{content:'';width:40%;height:1px;background:#f1f2ff;display:inline-block;vertical-align:middle;margin-left:40px}.item__text{font-family:Avenir Next Cyr,sans-serif;font-style:normal;font-weight:500;font-size:17px;line-height:150%;color:#4c4c53;margin-bottom:65px;min-height:350px}.item__navigation{font-family:Avenir Next Cyr,sans-serif;font-style:normal;font-weight:700;font-size:14px;line-height:17px;letter-spacing:.05em;color:#acadc1}.our-story.mobile-slider>.container>.our-story__item>.item__left-col{display:none}.our-story.mobile-slider>.container>.our-story__item>.item__left-col:first-of-type{display:block}.item__left-col{box-shadow:0px 10px 60px #ebedf2}.item__right-col .item__navigation{text-align:right}.item__right-col{position:relative}.item__right-col:before{content:'';position:absolute;width:55px;height:100%;left:0;top:0;bottom:0;background:linear-gradient(to right,#ecf0f7 0%,#fff 65%)}.arrows__wrapper .arrow:nth-child(1){margin-right:20px;background-image:url(//www.bookstime.com/wp-content/themes/bookstime/css/../img/arrow-left.svg)}.arrows__wrapper .arrow:nth-child(2){background-image:url(//www.bookstime.com/wp-content/themes/bookstime/css/../img/arrow-right.svg)}.arrows__wrapper .arrow{width:35px;min-width:35px;background-color:#79be29;height:35px;display:inline-block;cursor:pointer;background-repeat:no-repeat;background-position:center;border-radius:100%}.left-col__arrows{vertical-align:middle}.arrows__wrapper{display:flex;position:relative;align-items:center;margin-left:40px;justify-content:flex-end;margin-bottom:35px}.arrows__wrapper:before{content:'';width:70%;height:1px;background:#f1f2ff;display:inline-block;vertical-align:middle;margin-right:40px}.wrapper-people .container{display:flex;flex-wrap:wrap;align-items:center}.information__name{font-family:Avenir Next Cyr,sans-serif;font-style:normal;font-weight:600;font-size:24px;line-height:150%;margin-bottom:5px;color:#fff}.information__text{font-family:Avenir Next Cyr,sans-serif;font-style:normal;font-weight:500;font-size:17px;line-height:150%;color:#d7dafb}.people__item{display:flex;align-items:center;cursor:pointer}.people__content{padding-left:100px !important;width:65%}.people__image{border-radius:100%;border:6px solid #080d3d;min-width:127px}.people__image{display:inline-block;margin-right:25px}.people__items.is-active .people__image{box-shadow:0 0 0 2px #79be29}.dop-container{position:relative}.our-story.mobile-slider{display:none}.our-story.desctop{display:block}@media(max-width:1700px){.wrapper-people{background-image:none}.wrapper-people .container .people__left-col{padding-left:20px}.people__left-col{width:45%}.people__content{width:55%}.wrapper-people .container{max-width:100% !important;align-items:flex-start;margin:0;padding:0;background:#101543}.wrapper-people .container>div{padding:25px;padding-left:25px !important}}@media(max-width:767px){.content-blog-item .date,.info-preview-item .author{font-size:12px !important}.people__left-col{width:100%}.wrapper-people .people__content{display:none}.our-story.desctop{display:none}.hidden-content{display:block;padding-bottom:30px}.people__item{display:block}.people__image{margin-right:20px;display:inline-block;vertical-align:middle}.people__information{display:inline-block;vertical-align:middle}.hidden-content{margin-top:20px}.people__image{box-shadow:0 0 0 2px #79be29;margin-bottom:25px}.us-team__slider-container{padding:0}.container{padding:0;margin:0 20px}.wrapper-people .container>div,.our-story,.us-team{padding:50px 0}.wrapper-people .container>div{padding-left:25px;padding-right:25px}.our-story{background:0 0}.our-story.mobile-slider .slick-list{height:auto !important}.our-story.mobile-slider{display:block}.our-story.mobile-slider .arrows__wrapper .arrow:nth-child(1){margin-right:5px}.our-story.mobile-slider .left-col__title:after{margin-left:10px;width:50%}.our-story.mobile-slider .arrows__wrapper{position:absolute;z-index:10;background:#fff;top:0;right:0}.our-story.mobile-slider .arrows__wrapper:before{display:none}.our-story.mobile-slider .our-story__item>div{width:100%;margin:20px;padding:0}.our-story.mobile-slider .item__text{margin-bottom:15px;min-height:310px}.our-story.mobile-slider .item__left-col{box-shadow:none}.our-story.mobile-slider .left-col__title{font-size:18px;margin-bottom:10px}}@media(max-width:1300px){.container{padding:0;margin:0 20px}}.page-template-template-model .accuracy-title-wrapper h1{margin-top:0}.page-template-template-model .accuracy-title-wrapper{background-image:url(//www.bookstime.com/wp-content/themes/bookstime/css/../img/model-page-img.jpg) !important;padding-bottom:50px;height:auto;padding:80px 25px 90px}.page-template-template-model .info-wrap .item-wrap{padding-bottom:35px}.page-template-template-model .item-wrap:last-child{border-bottom:0 !important}.model__tabs{background:#101543}.model__tabs-wrapper{background:#080d3d}.model__content{padding:70px 25px 100px}.model__tabs-wrapper>div{display:flex;align-items:stretch}.model__tab span{min-height:34px;display:flex;align-items:center}.model__tab{width:50%;text-align:center;padding:45px 0;font-family:Avenir Next Cyr,sans-serif;font-style:normal;font-weight:700;font-size:14px;line-height:17px;text-align:center;letter-spacing:.05em;text-transform:uppercase;cursor:pointer;color:#d7dafb;display:flex;align-items:center;justify-content:center}.model__tab.active{border-bottom:3px solid #79be29}.model__content p{font-family:Avenir Next Cyr,sans-serif;font-style:normal;font-weight:500;font-size:17px;line-height:26px;color:#d7dafb}.model__tabs{margin-bottom:115px;margin-top:90px}.page-template-template-model .item-wrap .item h2{color:#121c9f !important}.page-template-template-model .pricing-block-content p{font-family:Avenir Next Cyr,sans-serif;font-style:normal;font-weight:500;font-size:17px;line-height:26px;text-align:center;color:#4c4c53;margin-bottom:75px}.page-template-template-model .pricing-block-content p span{font-weight:700}.page-template-template-model .pricing-block-content p a{color:#92ca51;text-decoration:underline;font-weight:700}.model__title-card{font-family:Avenir Next Cyr,sans-serif;font-style:normal;font-weight:600;font-size:24px;line-height:29px;text-align:center;color:#0c145d;margin-bottom:30px}.page-template-template-model .pricing-block-content h2{text-align:center;display:block;width:100%}.model__tag-card{font-family:Avenir Next Cyr,sans-serif;font-style:normal;font-weight:700;font-size:14px;line-height:17px;text-align:center;letter-spacing:.05em;text-transform:uppercase;color:#fff;background:#0c145d;padding:11px;display:inline-block;margin-bottom:45px;margin-top:15px}.page-template-template-model .pricing-block-content .item p{margin-bottom:20px}.page-template-template-model .pricing-block-content .item{padding:50px 45px 80px;min-height:450px}.page-template-template-model h1{margin-bottom:15px}.page-template-template-model .subtitle{text-align:center;font-family:Avenir Next Cyr,sans-serif;font-style:normal;font-weight:500;font-size:17px;line-height:150%;text-align:center;color:#d7dafb}.mobile-content__model{font-family:Avenir Next Cyr,sans-serif;font-style:normal;font-weight:500;font-size:12px;line-height:150%;color:#d7dafb;text-transform:initial;text-align:left}.mobile-content__model,.model__content{display:none}.model__content.active{display:block}.page-template-template-model .pricing-block-content h2{color:#0c145d !important}@media(max-width:475px){.model__content{display:none !important}.model__tabs-wrapper>div{align-content:center;flex-direction:column;width:100% !important}.model__tab{width:100%;display:block}.mobile-content__model{display:block}.page-template-template-model .pricing-block-content .item .btn-default{max-width:180px}.page-template-template-model .pricing-block-content .item{padding:50px 23px 80px}.page-template-template-model .pricing-block-content .item{min-height:420px}.page-template-template-model .pricing-block-content p span{display:inline-block;margin-top:19px}.model__tabs{margin-top:40px;margin-bottom:0}.page-template-template-model .pricing-block-content p{font-size:12px}.page-template-template-model .pricing-block-content h2{max-width:181px;margin:0 auto}.model__tab span{text-align:center;display:flex;width:100%;align-items:center;justify-content:center;border-bottom:3px solid #79be29;min-height:auto;padding:20px !important;margin-bottom:25px;background:#080d3d;font-size:10px}.model__tabs-wrapper{background:#101543}.model__tab{padding-top:0}.model__tab span,.mobile-content__model{padding:0 20px}}.page-about .header-content{text-align:center;padding:125px 0}.page-about .header-content h1{text-align:center;color:#fff;margin:auto}.about-top-block-wrap{padding:80px 0;text-align:center;background-color:#eef}.about-top-block-wrap p{color:#4c4c53}.about-top-block-wrap h4{line-height:1.3;font-size:24px;max-width:760px;margin:auto}.about-leadership-wrap{padding:120px 0}.about-leadership-wrap h2{text-align:center;margin-bottom:40px}.about-leadership-content{display:-webkit-box;display:-ms-flexbox;display:flex;-webkit-box-pack:justify;-ms-flex-pack:justify;justify-content:space-between;-ms-flex-wrap:wrap;flex-wrap:wrap}.about-leadership-content .item{width:48%;display:-webkit-box;display:-ms-flexbox;display:flex;-webkit-box-pack:justify;-ms-flex-pack:justify;justify-content:space-between;-ms-flex-wrap:wrap;flex-wrap:wrap}.about-leadership-content .item figure{width:46%}.about-leadership-content .item figure:hover{opacity:.7}.about-leadership-content .item figure img{border-radius:10px;width:100%}.about-leadership-content .item .right{width:48%;padding:50px 0 0}.about-leadership-content .item .right h4{margin-bottom:10px}.about-leadership-content .item .right h4 a{font-size:24px;font-weight:900;font-style:normal;font-stretch:normal;line-height:1.25;letter-spacing:normal;color:#0c145d;margin:0 0 10px}.about-leadership-content .item .right h4 a:hover{opacity:.7}.about-leadership-content .item .right p{margin-bottom:10px;font-size:17px}.about-leadership-content .item .right p a{font-size:16px;color:#79be29}.about-leadership-content .item .right p a:hover{opacity:.7}.about-leadership-content .item .bottom{margin:30px 0}.our-team-wrap{background-color:#eef;padding:120px 0}.our-team-wrap h2{margin-bottom:40px;text-align:center}.our-team-wrap .our-team-content{display:-webkit-box;display:-ms-flexbox;display:flex;-ms-flex-wrap:wrap;flex-wrap:wrap;max-width:900px;margin:auto}.our-team-wrap .our-team-content .item{width:26%;text-align:center;margin:0 11% 50px 0}.our-team-wrap .our-team-content .item figure{margin-bottom:30px}.our-team-wrap .our-team-content .item figure img{border-radius:10px;width:100%;margin:auto}.our-team-wrap .our-team-content .item figure:hover{opacity:.7}.our-team-wrap .our-team-content .item h5 a{font-size:18px;color:#0c145d}.our-team-wrap .our-team-content .item h5 a:hover{color:#79be29}.our-team-wrap .our-team-content .item:nth-child(3n+3){margin-right:0}.leadership-popup-wrap{width:900px}.leadership-popup{display:-webkit-box;display:-ms-flexbox;display:flex;-webkit-box-pack:justify;-ms-flex-pack:justify;justify-content:space-between;padding:50px 40px}.leadership-popup h2{border-bottom:0;padding:0;text-align:left}.leadership-popup figure{width:200px}.leadership-popup figure img{border-radius:10px}.leadership-popup .text{width:calc(100% - 230px)}.leadership-popup .text .wrap-text{margin:30px 0}.leadership-popup .text ul{padding:0;margin:20px 0}.leadership-popup .text ul li{padding-left:30px;position:relative}.leadership-popup .text ul li:before{width:6px;height:6px;background:#9092a3;border-radius:100%;position:absolute;top:7px;left:0;content:''}.video-bg{position:absolute;display:block;bottom:0;right:0;width:100%;height:100%;overflow:hidden;z-index:1}.video-bg video{position:absolute;top:50%;left:50%;-webkit-transform:translate(-50%,-50%);transform:translate(-50%,-50%);min-width:100%;min-height:100%;width:auto;height:auto}.home .header-content{position:relative}.home .header-content h2{width:760px;margin:auto;text-align:center;line-height:1.2;color:#fff;font-size:60px}.home .header-content .top-home-slider{z-index:5}.page-about .header-content p{margin:20px auto 20px;font-size:17px;color:#fff;max-width:760px}.top-line .top-menu-wrap .top-menu>li:before,.top-line .top-menu-wrap .top-menu>li:after{display:none}.top-line .top-menu-wrap .top-menu li.border:after{display:block}.top-line .top-menu-wrap .top-menu li .sub-menu{width:auto}.footer-menu{border-top:1px solid #dddeeb;border-bottom:1px solid #dddeeb}.footer-menu ul{margin:0;padding:0;display:-webkit-box;display:-ms-flexbox;display:flex;-webkit-box-pack:center;-ms-flex-pack:center;justify-content:center;-webkit-box-align:center;-ms-flex-align:center;align-items:center;width:100% !important}.footer-menu ul li{border-left:1px solid transparent;border-right:1px solid transparent;padding:25px 0;width:auto;min-width:50px}.footer-menu ul li a{color:#0c145d;font-weight:700;line-height:1.2;padding:20px 29px;font-family:'Montserrat',sans-serif;font-size:13px}.footer-menu ul li a:hover{color:#79be29}.footer-menu ul li:hover{border-left:1px solid #dddeeb;border-right:1px solid #dddeeb}.footer{-webkit-box-shadow:none;box-shadow:none}.header-form{z-index:10}.top-home-slider{display:block !important;margin:-5px auto 15px;width:400px;position:relative;top:16px}.header-content h1{position:relative;z-index:5}.blog-inner-wrap .blog-inner-content ul{padding:0;max-width:600px;margin:0 auto 30px}.blog-inner-wrap .blog-inner-content ul li{padding-left:30px;position:relative;font-size:17px;font-weight:500;font-style:normal;font-stretch:normal;line-height:1.88;letter-spacing:.5px;color:#4c4c53}.blog-inner-wrap .blog-inner-content ul li:before{width:6px;height:6px;background:#9092a3;border-radius:100%;position:absolute;top:7px;left:0;content:''}.wpcf7-not-valid{border-color:red !important;background:#ffccc024 !important}.wpcf7-not-valid-tip{position:absolute;left:0;top:-40px}.header-form .wpcf7-not-valid-tip{top:-20px}.connect-team-wrap .wpcf7-not-valid-tip{top:-30px}.header-form form input:not([type=submit]){width:100%}div.wpcf7 .ajax-loader{display:none}.header-form form .input-wrap{width:calc(50% - 110px)}.connect-team-wrap .wpcf7{width:36.5%}.wpcf7-response-output{display:none !important}.wpcf7-mail-sent-ng{border-width:0 !important;color:red;position:absolute;top:15px;left:50%;margin:0 !important;padding:0 !important;-webkit-transform:translate(-50%,0);transform:translate(-50%,0);white-space:nowrap;display:inline-block !important}div.wpcf7-mail-sent-ok{border:0 solid #398f14;display:inline-block !important;position:absolute;top:15px;left:50%;color:#398f14;margin:0;padding:0;-webkit-transform:translate(-50%,0);transform:translate(-50%,0);font-size:14px;white-space:nowrap}.talk-to .talk-to-content form{position:relative}.talk-to .talk-to-content form div.wpcf7-mail-sent-ok,.talk-to .talk-to-content form div.wpcf7-mail-sent-ng,.hnw-contact .item form div.wpcf7-mail-sent-ok,.hnw-contact .item form div.wpcf7-mail-sent-ng{top:-20px}.hnw-contact .item form{position:relative}.page-accountants .connect-team form{position:relative}.page-accountants .connect-team form div.wpcf7-mail-sent-ok,.page-accountants .connect-team form div.wpcf7-mail-sent-ng{top:110px}.faq-talk-to-wrap .input-wrap-full textarea{background:#fff !important}.talk-to .talk-to-content form .input-wrap label{display:none}.talk-to .talk-to-content form .input-wrap input:not([type=submit]){background:#fff !important}.talk-to .talk-to-content form .input-wrap .input-wrap{display:block;width:100% !important}.talk-to .wpcf7-not-valid-tip{top:-20px}.talk-to .talk-to-content form .input-wrap .input-wrap{margin-bottom:0 !important}.page-accountants .connect-team form div.wpcf7-mail-sent-ng{font-size:12px;letter-spacing:-.5px;z-index:99994}.ui-timepicker-container{z-index:99995 !important}.popup-site form .input-wrap-checkbox label{display:inline-block !important}.popup-site form .input-wrap-checkbox p{font-size:16px;margin-bottom:10px}.popup-site form .input-wrap-checkbox .check-wrap{display:-webkit-box;display:-ms-flexbox;display:flex}.popup-site form .input-wrap-checkbox .check-wrap>p{width:150px;position:relative}.popup-site form .input-wrap-checkbox .check-wrap input[type=radio]{margin:0 !important;display:none !important}.popup-site form .input-wrap-checkbox .check-wrap p input[type=radio]+span{width:24px;height:24px;position:absolute;top:-2px;left:0;border-radius:3px;border:solid 1px #dddeeb}.popup-site form .input-wrap-checkbox .check-wrap p input[type=radio]+span:after{opacity:0;top:3px;left:3px;width:16px;height:16px;position:absolute;content:'';background:#79be29}.popup-site form .input-wrap-checkbox .check-wrap p.checkbox{font-size:16px;padding-left:40px}.popup-site form .input-wrap-checkbox .check-wrap p input[type=radio]:checked+span{border:solid 1px #79be29}.popup-site form .input-wrap-checkbox .check-wrap p input[type=radio]:checked+span:after{opacity:1}.popup-new-talk h3{padding:40px 20px 30px;margin-bottom:0;border-bottom:solid 1px #f0f1fa;text-align:center}.popup-new-talk .bottom-wrap{opacity:0;visibility:hidden;display:none}.popup-new-talk .bottom-wrap a{color:#0c145d}.popup-new-talk .bottom-wrap a:hover{color:#79be29}.popup-new-talk .bottom-wrap.active{opacity:1;visibility:visible;display:block}.top-line{background:#fff;-webkit-transition:left 0s;transition:left 0s}.is-sticky .top-line{-webkit-box-shadow:0 4px 14px 0 rgba(0,0,0,.2);box-shadow:0 4px 14px 0 rgba(0,0,0,.2);left:50%;-webkit-transform:translate(-50%,0);transform:translate(-50%,0);-webkit-transition:left 0s;transition:left 0s;z-index:99990 !important}.compare-02-top-wrap .bottom .content-width .item .logo{margin-bottom:20px;width:200px}.books-different-content .item .top .logo{width:200px}.popup-site{overflow:hidden}.testimonials .item{width:1px;min-width:100%}.plans-block-wrap .btn-default{width:auto;text-align:center;padding:0 20px;min-width:200px}.checkbox input{max-width:0}.certificates figure{margin:0 5px 40px}.certificates figure img{max-width:160px}@media(max-width:768px){.certificates figure img{max-width:100%}}.popup-new-talk .wpcf7-not-valid-tip{top:-40px}.partners-content figure a{display:-webkit-box;display:-ms-flexbox;display:flex;-webkit-box-pack:center;-ms-flex-pack:center;justify-content:center;-webkit-box-align:center;-ms-flex-align:center;align-items:center;height:60px}.partners-content figure a img{width:auto !important;max-height:100%}.partners-content .owl-dots{bottom:-20px}.page-accountants h1{margin:0 auto 40px}.page-template-template-compare .compare-tab-wrap .tab-item-2 .item-2{display:none}.page-template-template-compare .compare-tab-wrap .tab-item-2 .item-1{width:100%}.contact-block-wrap,.bfa-block-wrap{padding:80px 0 35px}.contact-block-wrap h1,.bfa-block-wrap h1{text-align:left;width:100%;height:-webkit-max-content;height:-moz-max-content;height:max-content}.contact-content .content-width{display:-webkit-box;display:-ms-flexbox;display:flex;-webkit-box-pack:justify;-ms-flex-pack:justify;justify-content:space-between;-ms-flex-wrap:wrap;flex-wrap:wrap;width:1000px}.contact-content .content-width .left{width:60%}.contact-content .content-width .left .left-wrap{display:-webkit-box;display:-ms-flexbox;display:flex;-webkit-box-pack:justify;-ms-flex-pack:justify;justify-content:space-between;-ms-flex-wrap:wrap;flex-wrap:wrap;padding-right:30px}.contact-content .content-width .left .item-wrap{width:44%}.contact-content .content-width .left .item-wrap-2 .item:first-child{margin-bottom:69px}.contact-content .content-width .left .item-wrap-full{width:100%}.contact-content .content-width .left .item-wrap-full p{font-size:17px;font-weight:900;font-style:normal;font-stretch:normal;line-height:1.25;letter-spacing:normal;color:#0c145d;margin:50px 0 0}.contact-content .content-width .left .item{margin-bottom:39px}.contact-content .content-width .left h5{font-size:17px;font-weight:900;font-style:normal;font-stretch:normal;line-height:1.25;letter-spacing:normal;color:#0c145d;margin-bottom:10px}.contact-content .content-width .left p{font-size:17px;font-weight:400;font-style:normal;font-stretch:normal;line-height:1.88;letter-spacing:normal;color:#4c4c53}.contact-content .content-width .left a{font-size:16px;font-weight:400;font-style:normal;font-stretch:normal;line-height:1.88;letter-spacing:normal;color:#79be29;display:block}.contact-content .content-width .left a:hover{color:#0c145d}.contact-content .content-width .left .btn-border{border-radius:4px;border:solid 1px #0c145d;background-color:rgba(31,31,31,0);font-size:14px;font-weight:900;font-style:normal;font-stretch:normal;line-height:58px;letter-spacing:-.1px;text-align:center;color:#0c145d}.contact-content .content-width .left .btn-border:hover{background-color:#0c145d;color:#fff}.contact-content .content-width .right{width:40%;padding:40px;border-radius:4px;border:solid 1px #f0f1fa;background-color:#fff;position:relative;top:-22px}.contact-content .content-width .right h2{margin:0 0 41px}.contact-content .content-width .right form label{display:none}.contact-content .content-width .right form .input-wrap{margin-bottom:20px}.contact-content .content-width .right form .input-wrap-text{margin-bottom:15px}.contact-content .content-width .right form .input-wrap-submit{margin-bottom:0}.contact-content .content-width .right form input:not([type=submit]){height:60px;width:100%;border-radius:4px;border:solid 1px #dddeeb;background-color:#fff;padding:0 24px;font-size:14px;font-weight:500;font-style:normal;font-stretch:normal;line-height:1.43;letter-spacing:.5px;color:#000;outline:none}.contact-content .content-width .right form textarea{outline:none;width:100%;resize:none;padding:24px;font-size:14px;font-weight:500;font-style:normal;font-stretch:normal;line-height:1.43;letter-spacing:.5px;color:#000;border:solid 1px #dddeeb;background-color:#fff;border-radius:4px}.contact-content .content-width .right form .btn-default{width:100%;height:60px;line-height:56px;cursor:pointer}.bfa-block-wrap h1 span{display:block}.bfa-content{border-top:1px solid #f0f1fa;padding:50px 0 0}.bfa-content .content-width{width:900px}.bfa-content .item-wrap{padding:40px 0}.bfa-content .item-wrap .item{margin-bottom:30px}.bfa-content .item-wrap .item p{font-size:16px;margin-bottom:20px}.bfa-content .item-wrap .item p a{display:inline;line-height:1;border-bottom:1px solid #0c145d;color:#0c145d}.bfa-content .item-wrap .item p a:hover{border-bottom:1px solid #79be29}.bfa-content .item-wrap .item .link-wrap a{font-size:18px}.bfa-content .item-wrap .item .link-wrap a img{margin-left:10px;vertical-align:bottom}.bfa-content .item-wrap-2{background:#b3bfe7}.bfa-content .item-wrap-3{background:#e1e6f6}.bfa-content .item-wrap-3 .content-width{display:-webkit-box;display:-ms-flexbox;display:flex;-webkit-box-pack:justify;-ms-flex-pack:justify;justify-content:space-between;-ms-flex-wrap:wrap;flex-wrap:wrap}.bfa-content .item-wrap-3 .left{width:calc(100% - 200px)}.bfa-content .item-wrap-3 .right{width:160px}#map{width:100%;height:640px;-webkit-transition:none;transition:none}#map *{-webkit-transition:none;transition:none}.real-estate-top-wrap,.construction-companies-wrap{padding:80px 0;text-align:center;background-color:#e0e1f6}.page-template-template-construction-companies h2{font-size:38px}.construction-companies-wrap~.ready-to-give-us-wrap .ready-to-give-us{max-width:480px}.real-estate-top h1,.construction-companies h1{margin:0 auto;font-size:48px;font-weight:900;font-style:normal;font-stretch:normal;line-height:1.25;letter-spacing:normal;text-align:center;color:#0c145d;max-width:980px}.construction-companies h1{max-width:960px}.what-you-should-expect-wrap{background-color:#f4f4ff}.how-it-works-wrap,.what-you-should-expect-wrap{padding:100px 0 80px;text-align:center}.how-it-works-wrap .how-it-works,.what-you-should-expect-wrap .what-you-should-expect{max-width:1160px}.how-it-works-wrap h2,.what-you-should-expect-wrap h2{margin:0 0 40px}.how-it-works-wrap p,.what-you-should-expect-wrap p{font-size:17px;font-weight:500;font-style:normal;font-stretch:normal;line-height:1.5;letter-spacing:.5px;text-align:left;color:#4c4c53;margin:0 0 25px}.how-it-works-wrap figure{margin:60px 0 50px}.what-you-should-expect-wrap .link-wrap{padding:40px 0}.what-you-should-expect-wrap .btn-default{width:280px}.bookkeeping-services h2{color:#fff;background-color:#080d3d}.satisfaction-guarantee h2{margin:0 0 35px}.how-it-works.satisfaction-guarantee.info-wrap .item .text-wrap .text{max-width:516px;margin-top:120px}.satisfaction-guarantee.info-wrap-2 .item .text-wrap .text{max-width:430px}.satisfaction-guarantee.info-wrap-2 .item .text-wrap .text p{font-size:16px;margin:0 0 60px}.satisfaction-guarantee figure{text-align:center}.satisfaction-guarantee .item figure{text-align:center;margin:60px 0}.satisfaction-guarantee-subtext{max-width:570px;text-align:center;margin:35px auto 10px}.satisfaction-guarantee-subtext a{color:#79be29;text-decoration:underline}.satisfaction-guarantee-subtext a:hover{color:#0c145d;text-decoration:none}.ready-to-give-us-wrap{margin:80px 0;text-align:center}.ready-to-give-us-wrap h2{margin:0 0 50px}.ready-to-give-us-wrap p{margin:0 0 50px}.ready-to-give-us-wrap .ready-to-give-us{max-width:580px}.ready-to-give-us-wrap .ready-to-give-us p a{color:#79be29;text-decoration:underline}.ready-to-give-us-wrap .ready-to-give-us p a:hover{color:#0c145d;text-decoration:none}.ready-to-give-us-wrap .btn-default{width:280px}.security-block ul{margin:0 0 20px;padding:0 0 0 20px}.security-block ul li{padding-left:25px;position:relative;font-size:17px;font-weight:500;font-style:normal;font-stretch:normal;line-height:1.88;letter-spacing:.5px;color:#4c4c53}.security-block ul li:before{width:6px;height:6px;background:#9092a3;border-radius:100%;position:absolute;top:11px;left:0;content:''}.blog-inner-wrap .blog-inner-content ol{max-width:inherit !important;margin:0 auto 30px;padding:0 0 0 25px}.blog-inner-wrap .blog-inner-content ol li{font-size:17px;font-weight:500;font-style:normal;font-stretch:normal;line-height:1.88;letter-spacing:.5px;color:#4c4c53}.page-industry-specialization .industry-specialization-top h1{color:#fff}.books-service-wrap .books-service-content .item .text p,.get-started-wrap p{color:#fff}.pricedescr_wrap{font-size:17px;color:#4c4c53}.connect-team form .bottom{background-color:#eef}.talk-to p.top{font-size:17px;color:#d7dafb}.plan-pricing-expenses{margin:7px 0 0}.top-home-slider.owl-carousel.owl-drag .owl-item{text-align:center}.popup-site form div.wpcf7-mail-sent-ok{top:inherit;bottom:10px}.testimonials .item .read_more{display:inline-block;position:relative;line-height:1;background:0 0;color:#79be29;font-size:16px;border-bottom:1px solid transparent}.testimonials .item .read_more:after{position:relative;margin-left:5px;content:'';background:url(//www.bookstime.com/wp-content/themes/bookstime/css/../img/read.svg) no-repeat;width:8px;height:5px;background-size:contain;display:inline-block;top:-1px}.testimonials .item .read_more:hover{border-bottom:1px solid #79be29}.testimonials .item .read_more.show:after{-webkit-transform:scale(1,-1);transform:scale(1,-1);top:-3px}.client-slider-wrap .item .read_more{display:inline-block;position:relative;line-height:1;background:0 0;color:#79be29;font-size:16px;border-bottom:1px solid transparent;margin-bottom:20px}.client-slider-wrap .item .read_more:after{position:relative;margin-left:5px;content:'';background:url(//www.bookstime.com/wp-content/themes/bookstime/css/../img/read.svg) no-repeat;width:8px;height:5px;background-size:contain;display:inline-block;top:-1px}.client-slider-wrap .item .read_more:hover{border-bottom:1px solid #79be29}.client-slider-wrap .item .read_more.show:after{-webkit-transform:scale(1,-1);transform:scale(1,-1);top:-3px}.client-slider .item blockquote{margin-bottom:30px}.page-accountants .connect-team form div.wpcf7-mail-sent-ok,.page-accountants .connect-team form div.wpcf7-mail-sent-ng{width:290px;white-space:normal;text-align:center}.connect-team form .bottom{padding:60px 40px 40px}.header-content h1{-webkit-transition:none;transition:none}.top-home-slider *{-webkit-transition:none;transition:none}.owl-carousel,.owl-stage-outer,.owl-stage,.owl-item,.owl-item .item,.owl-wrapper{-webkit-transition:none;transition:none}.owl-carousel:after,.owl-carousel:before,.owl-stage-outer:after,.owl-stage-outer:after,.owl-stage:after,.owl-stage:before,.owl-item:after,.owl-item:before,.owl-item .item:after,.owl-item .item:before{-webkit-transition:none;transition:none}.owl-nav{position:absolute;height:0;left:-5%;right:-5%;top:calc(50% - 14px)}.owl-nav .owl-prev,.owl-nav .owl-next{width:12px;height:28px;background:0 0;font-size:0;display:inline-block;float:right;position:relative;background-size:contain;-webkit-transition:all .4s ease;transition:all .4s ease}.owl-nav .owl-prev{float:left;transform:scale(-1,1)}.owl-nav .owl-prev:after,.owl-nav .owl-next:after{position:absolute;top:0;left:0;right:0;bottom:0;content:'';background:url(//www.bookstime.com/wp-content/themes/bookstime/css/../img/right-hover.svg) no-repeat center;background-size:contain;-webkit-transition:all .4s ease;transition:all .4s ease;opacity:0}.owl-nav .owl-prev:before,.owl-nav .owl-next:before{position:absolute;top:0;left:0;right:0;bottom:0;content:'';background:url(//www.bookstime.com/wp-content/themes/bookstime/css/../img/right-b.svg) no-repeat center;background-size:contain;-webkit-transition:all .4s ease;transition:all .4s ease;opacity:1}.owl-nav .owl-prev:hover:after,.owl-nav .owl-next:hover:after{opacity:1}.owl-nav .owl-prev:hover:before,.owl-nav .owl-next:hover:before{opacity:0}.owl-nav .owl-prev.disabled:after,.owl-nav .owl-next.disabled:after{opacity:0 !important}.owl-nav .owl-prev.disabled:before,.owl-nav .owl-next.disabled:before{opacity:1 !important}.owl-nav .owl-prev svg,.owl-nav .owl-next svg{position:absolute;top:0;left:0;right:0;bottom:0;width:100%;height:100%}.owl-nav .owl-prev svg path,.owl-nav .owl-next svg path{transition:all .3s}.owl-nav .owl-prev:hover svg path,.owl-nav .owl-next:hover svg path{fill:#79be29}.top-line .phone-wrap a[href^="tel:"]{font-size:13px;font-weight:700;font-style:normal;font-stretch:normal;line-height:1.43;letter-spacing:.5px;color:#0c145d;white-space:nowrap;display:-webkit-box;display:-ms-flexbox;display:flex;-webkit-box-align:center;-ms-flex-align:center;align-items:center;font-family:'Montserrat',sans-serif}.page-services h1{margin:0 auto 15px}.pricedescr_wrap{margin:0 auto 86px}.pricedescr_wrap p{color:#4c4c53;font-size:17px;line-height:1.5}.top-item{display:-webkit-box;display:-ms-flexbox;display:flex;-webkit-box-pack:justify;-ms-flex-pack:justify;justify-content:space-between;-ms-flex-wrap:wrap;flex-wrap:wrap;margin-bottom:100px}.top-item .unit{width:29%}.top-item .unit figure{text-align:center;margin-bottom:20px;height:234px}.top-item .unit figure img{vertical-align:top}.top-item .unit h2{font-style:normal;font-weight:600;font-size:48px;color:#0c145d;margin-bottom:20px}.top-item .unit p{font-style:normal;font-weight:400;font-size:17px;line-height:1.5;color:#4c4c53;margin-bottom:30px;max-width:320px}.top-item .unit ul{margin:0}.top-item .unit ul li{padding-left:15px;position:relative;font-style:normal;font-weight:400;font-size:17px;line-height:1.5;color:#4c4c53;max-width:320px}.top-item .unit ul li:before{position:absolute;top:9px;left:0;width:6px;height:6px;border-radius:100%;background:#4c4c53;content:''}.talk-to-wrap-services h2{text-align:center}.nonprofit-info-wrap{overflow-x:hidden}.nonprofit-pink{background:#f4f4ff}.nonprofit-top-image figure{width:660px}.nonprofit-pink h1{margin:0 auto;padding:70px 0;font-weight:600;text-align:center;max-width:900px}.nonprofit-top-description{margin:0 auto;margin-bottom:30px;max-width:650px}.talk-to-wrapper{max-width:1200px;display:flex;justify-content:space-between}.nonprofit-white-block{background:#fff;border:1px solid #dddeeb;box-sizing:border-box;border-radius:10px;padding:50px;border-top:4px solid #a0a6db;width:80%;margin:20px}.nonprofit-white-block ul li{list-style-type:disc;margin-left:20px}.nonprofit-white-block p{font-weight:600;font-size:24px;line-height:26px;color:#0c145d;margin-bottom:20px}.nonprofit-description-stars{font-weight:500;font-size:17px;line-height:1.5;text-align:center;color:#cacbd4;max-width:600px;margin:0 auto;margin-top:-30px;margin-bottom:30px}.nonprofit-read-more{max-width:200px;margin:0 auto;padding-top:40px;text-align:center}.wrapper-two{max-width:1200px;height:43em;flex-direction:column;flex-wrap:wrap;justify-content:end}.wrapper-two .nonprofit-white-block{max-width:500px}.btn-long{width:285px;margin-left:-45px;text-align:center}.nonprofit-description{text-align:center;font-size:17px}.nonprofit-description-light{font-style:normal;font-weight:100;font-size:18px;line-height:26px;color:#4c4c53 !important}.nonprofit_pricedescr a{text-decoration:underline}.dark-blue-section{background:#080d3d}.nonprofit-info-wrap .item-wrap{padding:40px 0}.nonprofit-pink{margin-bottom:90px}.dark-blue-section{margin-bottom:50px}.nonprofit-insights .content-width{max-width:755px}.nonprofit-insights .proposal-insights{font-weight:600;font-size:24px;line-height:34px;text-align:center;color:#10185f;margin-bottom:-30px}.nonprofit-insights .insights h2 img{margin-bottom:30px}.nonprofit-insights .proposal-insights-description{margin:0 auto;font-style:normal;font-weight:700;font-size:13px;line-height:26px;max-width:260px;color:#9092a3;text-align:center;letter-spacing:.05em;text-transform:uppercase}.nonprofit-insights{text-align:center;background:#f4f4ff}.nonprofit_pricedescr{text-align:center}.nonprofit_pricedescr img{margin:-40px 0 20px 95px}.nonprofit_item h2{color:#121c9f !important;margin-top:60px !important}.nonprofit-proposal .proposal h2{margin-top:-30px}.nonprofit-schedule{margin:60px 0 0 60px}.nonprofit-a{font-size:16px;font-weight:500;font-style:normal;font-stretch:normal;line-height:1;letter-spacing:.5px;color:#79be29;display:inline-block}.btn-schedule{margin-top:40px;width:260px}.nonprofit-testimonials-img{width:88px !important}.nonprofit-testimonials-wrap{padding:80px 0 30px}.nonprofit-testimonials-wrap .owl-dots{margin-left:-8px;bottom:-3px}.nonprofit-testimonials-wrap .owl-nav{top:calc(50% - 150px);left:-15%;right:-15%}.nonprofit-testimonials-wrap .ddd-truncated{font-weight:600;font-size:24px;line-height:34px;color:#10185f}.nonprofit-testimonials-wrap .show{font-weight:600;font-size:24px;line-height:34px;color:#10185f}.testimonials-wrap blockquote:before{margin-top:-50px;left:50%;position:absolute;-webkit-transform:translate(-50%,0);transform:translate(-50%,0);width:36px;height:30px;background:url(data:image/png;base64,iVBORw0KGgoAAAANSUhEUgAAAEoAAAA9CAMAAAA9KQ86AAAAXVBMVEUAAADc3erk5e/e3+vi4+76+vzq6/Pm5vD09Png4ez+/v/n6PHt7vT4+Pvg4e3m5/Dw8vb7+/39/f7s7vTr7fP29/r19vro6fHu8PXy8/j7/P3o6PHc3erm5/Dx8vdhzsQWAAAAHHRSTlMAnnuVhBphcjWNCWpPI41yRhIJWFgsLGpPPhJqI7XUxAAAAXRJREFUWMPtlMtywjAMRS07Tpw3hFehgv//zBoW0MiWoul02JC7vXeOZcmy4eRv1+u1MhptbzFb570ptA4wyi5immNZP6Iu5/bf7u5pUL58RBnUwcZDdCg/RhCL2rYRpENN94p4VIiuEtUPiAKqBNSivhwKqGYE1KL2gAKqsYgCipYvoVpUozpACbXL2JB/7SEXrV8Dcek55SG/Jy4FjeHVqCKtyJu8qiRa/D5zn9idYXQGGj2JNcOZ3d+BRvfz4VJ7ZzhtkGic2ReH6oWpSbSeZnZHi+pZUgAS3cgnkeckjW+Y20c6k8D/vTTaGbHprlE3Hbx8v/HP9/N80VQNHXVLi1a3qqdR8v5O1Pf837lwakH9C4tqafQ4s6dkPScWNVBUL98fhK7LvQjUdizKo4zq9KiwgCr1qE2KkqcC9qnSyBfA4hmtom+Rl5WXld6l0KPaBVStR1XvQzk9yr4PBXpUsaJW1IpaUSvq81CCKEqIOvOP+gFC3Q2ZCw381AAAAABJRU5ErkJggg==) no-repeat;background-size:contain;content:''}.accuracy-title-wrapper{background-image:url(/wp-content/uploads/2020/02/mainpic-1.png);background-position:center;background-size:cover;height:280px}.accuracy-title-wrapper h1{color:#fff;margin-top:25px}.pricedescr_wrap{max-width:1200px}.accuracy-wrapper{display:flex;flex-direction:row-reverse;justify-content:space-around}.accuracy-wrapper-text{max-width:760px;padding:20px}.accuracy-wrapper-text h2{text-align:center}.accuracy-wrapper-text p{line-height:1.5 !important}.accuracy-bottom-img{background-image:url(/wp-content/uploads/2020/02/Frame-1-1.png);width:358px;height:auto;background-position:top;background-repeat:no-repeat;background-size:contain}.wp-block-image figcaption{margin-top:.5em;margin-bottom:1em;color:#555d66;text-align:center;font-size:13px}.best-price-pricedescr_wrap{text-align:center;max-width:900px;padding:10px}.best-price-pricedescr_wrap p{line-height:1.5}.best-price-info-wrap-services{max-width:900px;padding:10px}.best-price-info-wrap-services h2{text-align:center !important;padding-top:70px}.best-price-pricedescr_wrap h2{text-align:center !important}.best-price-why-clients-wrap{background:#eef}.best-price-why-clients-wrap .item{background:#fff}.best-price-why-clients-wrap h5{text-align:center}.best-price-top-image{margin-bottom:30px}.best-price-why-clients-wrap .left{width:40.6% !important}.best-price-why-clients-wrap .right{width:53.7% !important}.content-blog-item .date{color:#acadc1;text-transform:uppercase;font-weight:700;font-size:14px}.content-blog-item{border:1px solid #e5e6f0;box-sizing:border-box;border-radius:10px;padding:25px 20px;width:44% !important}.content-blog-item:hover{background:#f6f6ff}.content-blog-item .name{background:#eef;color:#0c145d;border-radius:10px;height:40px;padding:7px 14px 7px 7px;margin-top:50px;display:inline-flex;align-items:center}.content-blog-item .name:hover{background-color:#0c145d}.content-blog-item .name:hover a{color:#fff !important}.content-blog-item .name a{color:#0c145d !important;margin-left:7px;margin-right:0 !important}.content-blog-item .text{padding:20px}.content-blog-item .text h6{font-size:24px !important}.blog-text-top-wrapper{height:167px;overflow:hidden}.blog-text-wrapper{overflow:hidden;height:116px}.content-blog-img-wrapper{height:247px;overflow:hidden;border-radius:10px;margin-top:20px}.blog-content-cathegory-wrapper{justify-content:center !important}.blog-content-cathegory-wrapper .content-blog-item:nth-child(8){display:none}.pricedescr_wrap_width{max-width:600px}.pricing-block-content .item-2{padding:40px 33px 100px}.style-for-paragraph p{margin-bottom:20px}.style-for-paragraph p:last-of-type{margin-bottom:0}p.cost.monthly.plus{font-size:0}p.cost.annual.plus{font-size:0}.separator-vertical{border-right:1px solid #9092a3;padding-right:15px;margin-right:10px}.info-preview-item{display:flex;flex-wrap:wrap;align-items:center;justify-content:space-between}.info-preview-item .author{color:#acadc1;text-transform:uppercase;font-weight:700;font-size:14px}.page header .top-line{-webkit-box-shadow:0 1px 0 0 #f0f1fa;box-shadow:0 1px 0 0 #f0f1fa}.admin-bar header .top-line{margin-top:32px}header .top-line{position:fixed;width:100%;top:0;left:0;z-index:9999}body{padding-top:81px}.bialty-container a.btn-default{width:fit-content !important;padding:0 20px !important;max-width:none !important;min-width:250px;display:block !important;margin:0 auto 60px auto !important;height:auto !important}.additional-description-pricing{background:#131f5a;color:#fff;width:24px;height:24px;display:inline-block;border-radius:50%;cursor:pointer;line-height:24px}.additional-description-pricing:hover{background:#79be29}.additional-description-pricing-desc{position:absolute;transform:scale(0) translateX(-50%);opacity:0;margin-left:-12px;margin-top:35px;z-index:99;background:#e0e1f6;border-radius:8px;width:400px;padding:20px;transition:all .3s}.additional-description-pricing:hover+.additional-description-pricing-desc{transform:scale(1) translateX(-50%);opacity:1}.additional-description-pricing-desc:before{content:'';position:absolute;border-bottom:10px solid #e0e1f6;border-left:10px solid transparent;border-right:10px solid transparent;top:-10px;left:calc(50% - 10px)}@media(max-width:768px){.additional-description-pricing-desc{width:270px;padding:10px;margin-left:-50px}.additional-description-pricing-desc:before{left:calc(50% - 10px + 38px)}} @media (max-width:1500px){.top-line .top-menu-wrap .top-menu{padding:0 0 0 10%}}@media (max-width:1400px){.top-line .top-menu-wrap .top-menu{padding:0 0 0 3%}.top-line .top-menu-wrap .top-menu li{margin-right:40px}}@media (max-width:1280px){.satisfaction-guarantee .item figure img{width:85%}.content-width{width:95%}.top-line .top-menu-wrap .top-menu li a{font-size:12px}.top-line .top-menu-wrap .top-menu{padding:0}.header-form{width:90%}.info-wrap .item .text-wrap .text{margin:30px 0}.insights-wrap .insights-content .item figure{width:135px}.insights-wrap .insights-content .item-full .text{max-width:100%}.testimonials-block-content .item .top .text{padding:8px 0 0}.pricing-block-content{padding:65px 40px 5px}.plans-block-wrap .content-width,.plans-block-next-wrap .top{width:95%}.preferred-partners-content-wrap .content-width .item:nth-child(odd){padding-right:20px}.preferred-partners-content-wrap .content-width .item:nth-child(even){padding-left:20px}.hnw-top-wrap .bottom figure img{width:400px}.landing-top .item-2{right:0;-webkit-transform:translate(0,0);transform:translate(0,0)}.certificates figure{margin:0 13px 40px}}@media (max-width:1024px){.connect-team-wrap,.books-time-wrap,.about-books-wrap,.books-time-wrap-2,.tax-season-wrap{padding:80px 0}.page-accountants .books-time-wrap:not(.books-time-wrap-2) .books-time-content .item{margin:40px 0}.top-line .top-menu-wrap,.top-line .link-wrap{display:none}.top-item .unit{width:100%;margin-bottom:10px;text-align:center}}@media (max-width:1140px){.industry-specialization-top{padding:80px 0}.top-item .unit figure{height:auto}.top-item .unit h2{text-align:center}.top-item .unit p{margin:0 auto 30px}.top-item .unit ul{margin:auto;max-width:320px}.top-item .unit ul li:before{position:relative;top:-3px;left:0;width:6px;height:6px;border-radius:100%;background:#4c4c53;content:'';display:inline-block;margin-right:5px}.top-item .unit ul li{padding-left:0}.phone-wrap{margin-right:50px;position:relative;top:-2px}.books-different-content .item-1 .logo+p{margin:15px 0 0 !important}.page-accountants .connect-team form div.wpcf7-mail-sent-ng{font-size:9px !important;letter-spacing:-.5px}.books-different-content .item .top{-ms-flex-wrap:wrap;flex-wrap:wrap}.connect-team form .top h6{font-size:19px}.page-accountants .connect-team form div.wpcf7-mail-sent-ok,.page-accountants .connect-team form div.wpcf7-mail-sent-ng{top:78px;font-size:11px}.menu-responsive .menu-wrap ul li .btn-default{font-size:13px}div.wpcf7-mail-sent-ok,div.wpcf7-mail-sent-ng{top:0}.compare-tab-wrap .tab-item-3{padding-bottom:0}.talk-to-wrap{padding:80px 0}.icon-menu{display:inline-block !important;width:34px;height:30px;position:absolute;top:15px;right:13px;padding:8px;cursor:pointer}.icon-menu .slicknav_icon-bar{width:18px;height:2px;background:#9092a3;float:right}.icon-menu .slicknav_icon-bar+.slicknav_icon-bar{margin-top:3px}.menu-responsive{width:100vw;height:calc(100vh - 60px);position:fixed;z-index:0;top:60px;left:0;display:block;visibility:hidden;-webkit-transition:all .4s cubic-bezier(.645,.045,.355,1);transition:all .4s cubic-bezier(.645,.045,.355,1)}.menu-responsive .menu-wrap{width:320px;position:absolute;top:0;right:-320px;background:#fff;padding:40px 20px 20px}.menu-responsive .menu-wrap ul{margin:0;padding:0}.menu-responsive .menu-wrap ul li{display:block;text-align:center;margin-bottom:20px}.menu-responsive .menu-wrap ul li a{font-size:16px;font-weight:900;font-style:normal;font-stretch:normal;line-height:1.5;letter-spacing:.5px;text-align:center;color:#0c145d}.menu-responsive .menu-wrap ul li a:hover{color:#79be29}.menu-responsive .menu-wrap ul li .btn-default{color:#fff;width:100%;height:48px;line-height:44px;margin-top:40px}.menu-responsive .menu-wrap ul li .btn-default:hover{color:#79be29}.menu-responsive.active{z-index:9999999999;visibility:visible;background:rgba(0,0,0,.5)}.menu-responsive.active .menu-wrap{right:0}.top-line .top-line-wrap{padding:8px 20px;height:60px;max-width:100%}.icon-menu.active .slicknav_icon-bar:first-child{-webkit-transform:rotate(45deg);transform:rotate(45deg);top:5px;position:relative}.icon-menu.active .slicknav_icon-bar:last-child{-webkit-transform:rotate(-45deg);transform:rotate(-45deg);top:-5px;position:relative}.icon-menu.active .slicknav_icon-bar:nth-child(2){background:0 0}.header-form{width:95%}.header-form{padding:20px}.header-content{padding:130px 0 200px}.info-wrap .item .text-wrap .text{margin:30px}.testimonials{width:90%}.owl-nav{left:-20px;right:-20px}.talk-to .talk-to-content form .input-wrap{width:48%;margin-bottom:20px}.talk-to .talk-to-content form .input-wrap-submit{width:48%;margin-bottom:20px}.talk-to .talk-to-content form .input-wrap .btn-default{width:100%}.insights-wrap .insights-content .item figure{width:100px}.specific-services-wrap form{width:95%}.testimonials-block-content .item .top{padding:40px}.testimonials-block-content .item .bottom{padding:40px 40px 20px}.security-block-wrap .top-block,.security-block-wrap .bottom-block{width:100%}.pricing-block-content{padding:65px 0 5px}.connect-team form{width:40%}.connect-team form .top{padding:24px 20px}.connect-team form .bottom{padding:40px 20px}.compare-tab-wrap .tab-item-1 .item-1{padding-right:20px}.compare-tab-wrap .tab-item-1 .item-2{padding-left:20px}.how-works-content .item{width:46%}.books-service-wrap .books-service-content .item{margin:0 0 20px !important;width:48%}.books-service-wrap .books-service-content{-webkit-box-pack:justify;-ms-flex-pack:justify;justify-content:space-between}.get-started-content .item{padding:20px}.why-join{width:95% !important}.personalized-wrap .bottom .content-width .item:nth-child(odd){padding-right:20px}.personalized-wrap .bottom .content-width .item:nth-child(even){padding-left:20px}.compare-02-top-wrap .bottom .content-width .item-1{padding-right:20px}.compare-02-top-wrap .bottom .content-width .item-2{padding-left:20px}.landing-top .item-2{width:330px}.landing-top .item-2 form .top,.landing-top .item-2 form .bottom{padding:24px 20px}.plans-block-wrap p{min-height:80px;margin-bottom:10px}.page-about .header-content{padding:50px 15px}.page-about .header-content p{font-size:16px}.about-leadership-wrap{padding:80px 0}.about-leadership-content .item figure{width:40%}.about-leadership-content .item .right{width:55%;padding:20px 0 0}.leadership-popup-wrap{width:95%}.menu-responsive .menu-wrap ul li{margin-bottom:10px}.menu-responsive .menu-wrap ul{margin:10px 0}.menu-responsive .menu-wrap{max-height:calc(100vh - 60px);overflow:scroll}.certificates figure{margin:0 5px 40px}.contact-content .content-width .right .item-wrap{width:100%}.contact-content .content-width .right{padding:20px}.bfa-content .content-width{width:95%}.contact-content .content-width{width:95%}.get-started-wrap p{font-size:14px}.get-started-wrap p a{font-size:14px}}@media (max-width:920px){.certificates figure{margin:0 25px 40px}}@media (min-width:768px){.books-time-wrap:not(.books-time-wrap-2) .books-time-content .item p{max-width:280px}}@media (max-width:768px){.about-books-slider .text{width:auto}.books-different-content{position:relative;-ms-flex-wrap:wrap;flex-wrap:wrap}.books-different-content .item{width:100%}.books-different-content .item-1 .logo+p{padding:13px 0 0;margin:0 0 0 10px !important}.books-different-content .item .bottom{padding-top:0}.books-different-content .item-1 .bottom{padding-top:20px}.books-different-content .item .top{padding-bottom:110px !important;margin-bottom:0 !important;max-height:inherit}.books-different-content .item-2 .select-block{top:70px !important}}@media (max-width:767px){.page-accountants .connect-team-wrap .wpcf7-not-valid-tip{top:-27px;font-size:12px}.plans-block-wrap h2{margin:0 0 20px !important;min-height:62px}.books-different-content .item .top .logo{width:180px}.books-different-content .item ul li:before{top:7px}.books-different-content .item-2 .bottom{padding:20px !important}.partners-content .owl-dots{bottom:0}.client-slider .item blockquote p{font-size:18px}.certificates figure{margin:0 5px 40px}.page-accountants .connect-team form div.wpcf7-mail-sent-ok,.page-accountants .connect-team form div.wpcf7-mail-sent-ng{top:75px}.about-books-wrap .about-books .item figure{text-align:center}.header-content h1{width:400px;font-size:32px}.wpcf7-not-valid-tip{position:absolute;left:0;top:-27px}h2{font-size:18px;line-height:1.33}h3{font-size:18px}.blog-inner-wrap .blog-inner-content .text p{font-size:12px;margin-bottom:15px}.blog-inner-wrap .blog-inner-content .text p a{font-size:12px}.blog-inner-wrap .blog-inner-content ul li{font-size:12px}.blog-inner-wrap .blog-inner-content ol li{font-size:12px}.page h2{font-size:24px;line-height:1.33;margin-bottom:20px !important}.about p.top{font-size:10px}.header-form form input:not([type=submit]){height:40px;padding:0 15px}.header-form form .btn-default{height:40px;line-height:36px}.btn-border{height:48px;line-height:46px}.info-wrap .item .text-wrap .text{margin:20px;width:calc(100% - 40px)}.info-wrap .item .text-wrap .text .btn-default{width:100%;height:48px;line-height:44px}.info-wrap .item .text-wrap .text h2{margin:0 0 20px}.info-wrap .item .text-wrap .text p{margin:0 0 40px}.testimonials-wrap blockquote{font-size:14px;margin:0 0 20px}.why-clients-content .item{padding:20px;margin-bottom:10px}.why-clients-content .item .left{width:100%;padding:0 0 20px;-webkit-box-shadow:none;box-shadow:none;border-bottom:1px solid #dddeeb;min-height:auto}.why-clients-content .item .right{width:100%;min-height:auto}.why-clients-content .item .right p,.why-clients-content .item .right p a{font-size:12px}.info-wrap .item .text-wrap .text p a{font-size:12px}.why-join-content,.item p,a{font-size:12px}.accounting-podcast p{font-size:12px}.bialty-container ol a,.bialty-container ul a,.bialty-container p a,.blog-inner-wrap .blog-inner-content .text ol a,.blog-inner-wrap .blog-inner-content .text ul a,.blog-inner-wrap .blog-inner-content .text p a{font-size:12px}.accounting-podcast-get{font-size:18px}.why-clients-content .item .left h5{font-size:14px}.footer p{width:70%}.info-wrap .item .text-wrap .text p{font-size:12px}.testimonials-wrap p{font-size:10px}.about-wrap{padding:80px 0 40px}.testimonials-wrap{padding:40px 0}.owl-dots{bottom:-10px}.why-clients{padding:40px 0 20px}.why-clients h2{margin:0 0 40px}.partners{padding:40px 0}.partners h2{margin:0 0 30px}.partners-content figure{margin:5px}.info-wrap-2{padding:40px 0 0}.info-wrap-2 h3{font-size:18px;margin:0 0 20px}.talk-to-wrap{padding:40px 0}.talk-to h2{margin:0 0 20px}.talk-to p.top{width:95%;font-size:20px;margin:0 auto 20px}.talk-to .talk-to-content form .input-wrap input:not([type=submit]){height:40px;line-height:38px}.talk-to .talk-to-content form .input-wrap .btn-default{height:40px;line-height:36px}.talk-to .talk-to-content form .input-wrap label{height:40px;line-height:40px}.talk-to .talk-to-content form .input-wrap{width:100%}.page h1{font-size:24px !important;line-height:normal !important}.info-wrap-services{padding:40px 0 0}.info-wrap-services h1{margin:0 auto 40px}.insights-wrap p.top{width:100%;font-size:12px;font-weight:500;font-style:normal;font-stretch:normal;line-height:1.33;letter-spacing:.5px;margin-bottom:40px}.insights-wrap{padding:40px 0 10px}.insights-wrap .insights-content .item{width:100%;margin-bottom:10px;min-height:auto}.insights-wrap .insights-content .item .text p{font-size:12px}.insights-wrap .insights-content .item figure{width:64px;-webkit-box-align:start;-ms-flex-align:start;align-items:flex-start;padding:10px 0}.insights-wrap .insights-content .item figure img{width:24px}.insights-wrap .insights-content .item .text{width:calc(100% - 80px)}.cfo-wrap p,.specific-services-wrap p,.ready-to-give-us-wrap p{font-size:12px;font-weight:500;font-style:normal;font-stretch:normal;line-height:1.33;letter-spacing:.5px}.cfo-wrap h2,.ready-to-give-us-wrap h2{margin:0 0 20px}.cfo-wrap{padding:0 0 20px}.specific-services-wrap{background-color:#fafaff;padding:40px 0 140px}.specific-services-wrap form{padding:20px}.ready-to-give-us-wrap{margin:40px 0}.nice-select{height:40px;line-height:38px}.specific-services-wrap form .input-wrap .btn-default{height:40px;line-height:36px}.proposal-wrap h2{margin:0 0 20px}.proposal-wrap{padding:80px 0 20px;text-align:center}.proposal-wrap p,.proposal-wrap p.top{font-size:12px;font-weight:500;font-style:normal;font-stretch:normal;line-height:1.33;letter-spacing:.38px;margin-bottom:15px}.proposal-wrap .link-wrap{margin:20px 0}.proposal-wrap .link-wrap .btn-default{height:40px;line-height:36px}.talk-to-wrap-services .talk-to .talk-to-content form{width:100%}.talk-to-wrap-services .talk-to .talk-to-content form .input-wrap{width:65%}.talk-to-wrap-services .talk-to .talk-to-content form .input-wrap-submit{width:32%}.insights-wrap .insights-content .item figure{min-height:inherit}.testimonials-block-content .item .top .text h6{font-size:18px}.testimonials-block-content .item .top{padding:20px}.testimonials-block-content .item .bottom{padding:20px;margin-bottom:10px}.testimonials-block-content .item .top .text p.top-text{font-size:12px;margin-bottom:40px}.testimonials-block-content .item .top .text p.big{font-size:12px;margin-bottom:15px}.testimonials-block-content .item .top .text p.name{margin-top:25px;font-size:10px}.testimonials-block-content .item .bottom p{margin-bottom:10px;font-size:12px}.testimonials-block-content .item .bottom p a{font-size:12px}.testimonials-block-content .item{margin-bottom:40px}.testimonials-block-wrap h1{margin-bottom:40px}.testimonials-block-wrap{padding:40px 0 0}.security-block-wrap{padding:40px 0 0}.security-block-wrap h1{margin-bottom:40px}.security-block-wrap .top-block{padding:0 0 20px}.security-block-wrap .top-block p{font-size:12px;margin-bottom:15px}.security-block-wrap .bottom-block p{font-size:12px}.security-block-wrap .bottom-block{padding:40px;margin:0 auto 40px}.security-block-wrap h4{margin-bottom:20px}.tab-block{width:100%;padding:40px 0}.tab-block p{margin-bottom:15px;font-size:12px}.tab-block p a{font-size:12px}.tab-content .ul-default li h4{font-size:18px;margin-bottom:20px}.tab-content .ul-default li{padding-left:40px;margin-bottom:30px}.tab-content .ul-default li p{font-size:12px}.tab-content .ul-default li:before{left:10px;width:20px;top:10px}.tab-content .ul-default{margin:40px 0}.tab-content ul li{font-size:12px}.more-details{width:95% !important}.more-details-wrap p{margin-bottom:40px;font-size:12px !important}.more-details-wrap p a{font-size:12px}.more-details-wrap{padding:40px 0}.tab-menu{-ms-flex-wrap:wrap;flex-wrap:wrap}.tab-menu li{width:50%}.tab-menu:after{display:none}.tab-menu{margin:40px 0}.pricing-block-wrap p.top{width:100%}.pricing-block-wrap{padding:40px 0}.pricing-block-wrap p.top{margin-bottom:30px}.pricing-block-content .item{width:100%;padding:40px 20px 100px;min-height:inherit;margin-bottom:10px}.pricing-block-content .item .btn-default{bottom:20px}.pricing-block-content .item h3{font-size:18px}.pricing-block-content .item p{font-size:12px;margin-bottom:25px}.pricing-block-content .item p.big,.plans-block-wrap p,.plans-block-next-wrap .bottom p{font-size:12px}.plans-block-wrap{padding:40px 0}.plans-block-next-wrap .top .item h4{font-size:16px}.plans-block-next-wrap .top .item p{font-size:12px}.plans-block-next-wrap{padding:40px 0 3px}.plans-block-next-wrap .top{margin-bottom:40px}.plans-block-next-wrap .bottom h3,.plan-features .item h3{font-size:18px}.plans-block-next-wrap .bottom{padding:40px 0}.plan-features .item-1{padding-left:0}.plan-features .item-2{padding-right:0}.plan-features .item p{font-size:12px}.plan-features .item a{font-size:12px}.plan-features-content .row .item-1{padding-left:10px}.plan-features-content .row .item-3{padding-right:10px}.plan-features-wrap{padding:40px 0 0}.plan-features-content .row-head .item p{font-size:14px !important}.plan-features-content .row .item p{font-size:12px}.plan-features-content .row{height:72px}.plan-features-content .row .item img{width:12px}.plan-features-wrap .bottom h2{font-size:18px}.plan-features-wrap .bottom{padding:40px 0}.page-pricing .btn-default{height:48px !important;line-height:44px !important}.plan-features-content{margin:30px 0 40px}.pricing-block-wrap p.top{font-size:12px}.accountants-top-wrap,.connect-team-wrap,.real-estate-top-wrap,.construction-companies-wrap{padding:40px 0}.accountants-top-wrap .top,.connect-team .left p,.connect-team .left p a{font-size:12px}.connect-team .left,.connect-team form{width:100%;padding:0}.connect-team form .top h6{text-align:center;font-size:18px}.connect-team form .bottom input:not([type=submit]){height:40px}.connect-team form .bottom .input-wrap{margin-bottom:20px}.connect-team form .bottom .input-wrap-submit{margin:20px 0 0}.books-time-wrap,.about-books-wrap{padding:40px 0}.books-time-content .item h4{font-size:18px}.books-time-content .item{width:100%;margin-bottom:15px}.about-books-wrap .about-books .item{width:100%;margin-bottom:20px}.about-books-wrap .about-books .item .text blockquote{font-size:16px}.about-books-wrap .about-books .item .text p{font-size:10px}.books-time-wrap-2 figure{padding:0}.books-time-wrap-2 figure img{margin:auto}.books-time-wrap-2{text-align:center}.books-time-wrap-2 .item{margin-bottom:20px}.books-time-wrap-2 .books-time-content .item p{font-size:12px}.tax-season-wrap .tax-season .item-2{display:none}.tax-season-wrap .tax-season .item-1{width:100%}.tax-season-wrap{padding:40px 0 20px}.tax-season-wrap p{font-size:12px;margin-bottom:20px}.tax-season-wrap ul li{font-size:12px;margin-bottom:5px}.tax-season-wrap ul li:before{width:3px;height:3px;top:8px}.tax-season-wrap ul{margin:0 0 20px}.client-slider-wrap{padding:40px 0}.client-slider{width:90% !important}.client-slider .item blockquote{font-size:14px;margin:0 0 20px}body:not(.page-accountants) .client-slider .owl-dots .owl-dot{background-color:#dddeeb}.client-slider .owl-dots .owl-dot{width:8px;height:8px;border:0;margin:0 5px}.client-slider .owl-dots .owl-dot:after,.client-slider .owl-dots .owl-dot:before{display:none}.client-slider .owl-dots .owl-dot.active{background:#79be29}.talk-to-wrap-accountants .btn-default{width:100%;height:48px;line-height:44px}.compare-top-wrap{padding:40px 0}.compare-top-wrap h1{margin-bottom:20px !important}.compare-top-wrap p{font-size:12px}.books-different-wrap{padding:40px 0}.books-different-content .item{width:100%}.books-different-content{-ms-flex-wrap:wrap;flex-wrap:wrap;position:relative}.books-different-content .item .top h5{font-size:18px}.books-different-content .item p,.books-different-content .item ul li{font-size:12px}.tab-menu li{font-size:12px}.compare-tab-wrap .tab-item-1 .item{padding:40px 0;width:100%}.compare-tab-wrap .tab-item-1 .item-1:after{left:-100px;right:-100px}.compare-tab-wrap .tab-item .item h2{font-size:24px}.compare-tab-wrap .tab-item-1 .item h5{font-size:16px;margin-bottom:20px}.compare-tab-wrap .tab-item-1 .item p,.tab-wrap .tab-item-1 .item ul li{margin-bottom:10px;font-size:12px}.tab-wrap .tab-item-1 .item ul li{padding-left:40px}.tab-wrap .tab-item-1 .item ul li:before{left:10px}.compare-tab-wrap .tab-item-1 .item-2 h2{display:none}.compare-tab-wrap .tab-item-2 .item{width:100%}.compare-tab-wrap .tab-item-2 p{font-size:12px}.compare-tab-wrap .tab-item-2 .item-2 form .top h6{font-size:18px}.compare-tab-wrap .tab-item-2 .item-2 form .top,.compare-tab-wrap .tab-item-2 .item-2 form .bottom{padding:18px 20px}.compare-tab-wrap .tab-item-2 .item-2 form .text{padding:18px 20px 0}.compare-tab-wrap .tab-item-2 .item-2 form .text p{margin-bottom:10px;font-size:12px}.compare-tab-wrap .tab-item-2 .item-2 form .text p.cost{margin-bottom:20px;font-size:18px}.compare-tab-wrap .tab-item-2 .item-2 form .bottom label{font-size:12px}.compare-tab-wrap .tab-item-3 .tab-item-3-content .item h6{margin-bottom:10px;font-size:18px}.compare-tab-wrap .tab-item-3 .tab-item-3-content .item{width:100%;margin-bottom:20px}.compare-tab-wrap .tab-item-3 .tab-item-3-content .item p{font-size:12px}.compare-tab-wrap .tab-item-4 p.top{margin:0 auto 15px;font-size:12px}.compare-tab-wrap .tab-item-4 .tab-item-4-content .item{width:100%;margin-bottom:10px;padding:20px;min-height:inherit}.compare-tab-wrap .tab-item-4 .tab-item-4-content .item p{font-size:12px}.compare-tab-wrap .tab-item-4 .link-wrap .btn-default{width:100%;height:auto;padding:20px;line-height:1.2}.compare-tab-wrap .tab-item-4 .tab-item-4-content{margin:20px 0}.preferred-partners-top-wrap{padding:40px 0}.page h1{margin-bottom:20px !important}.preferred-partners-top-wrap p{font-size:12px}.preferred-partners-content-wrap .content-width .item{width:100%;padding:20px}.preferred-partners-content-wrap .content-width .item .top h5{font-size:18px}.preferred-partners-content-wrap .content-width .item .top{margin-bottom:25px}.preferred-partners-content-wrap .content-width .item p{font-size:12px;margin-bottom:20px;min-height:inherit}.and-more-wrap p{font-size:12px;margin-bottom:20px}.and-more-wrap p a{font-size:18px}.and-more-wrap{padding:40px 0 20px}.preferred-partners-content-wrap .content-width .item:nth-child(odd){border-right:0}.industry-specialization-top,.how-works-wrap,.how-it-works-wrap,.what-you-should-expect-wrap{padding:40px 0}.how-it-works-wrap figure{margin:20px auto 20px;width:70%}.satisfaction-guarantee figure{text-align:center;margin:20px auto 0;width:25%}.satisfaction-guarantee p{font-size:12px}.satisfaction-guarantee-subtext{padding-left:20px;padding-right:20px}.how-works-wrap h5{font-size:18px;margin-bottom:20px;min-height:inherit}.how-works-content .item{width:100%;margin-bottom:20px}.how-works-content .item p,.how-it-works p,.what-you-should-expect p{font-size:12px;margin-bottom:15px}.how-works-content .item ul{margin:20px 0}.how-works-content .item ul li{margin-bottom:10px;font-size:12px}.how-works-content .item ul li:before{top:7px}.industry-blockquote-wrap blockquote{font-size:16px;margin-bottom:30px}.industry-blockquote-wrap blockquote:before{top:-50px;width:24px}.industry-blockquote-wrap p{font-size:12px}.industry-blockquote-wrap{padding:80px 0 40px}.books-service-wrap{padding:40px 0 0}.books-service-wrap p{font-size:12px !important}.books-service-wrap p.top{margin:0 auto 20px}.books-service-bottom{padding:30px 0}.books-service-bottom h6{font-size:18px;margin-bottom:20px}.books-service-bottom p a{font-size:12px}.love-books-wrap{padding:40px 0 0}.love-books-wrap p{font-size:12px !important}.love-books-wrap .love-books .top{margin-bottom:40px}.love-books-content .content-width .item:nth-child(odd){border-right:0 solid #f0f1fa;padding-right:10px}.love-books-content .content-width .item{width:100%;padding:20px 10px}.love-books-content .content-width .item:nth-child(even){padding-left:0}.books-compare-wrap{padding:40px 0 20px}.books-compare-wrap p{font-size:12px !important;margin-bottom:30px}.books-compare-wrap ul li{font-size:12px;margin-bottom:5px}.books-compare-wrap ul li:before{top:7px}.books-compare-wrap h5{font-size:18px;margin-bottom:20px}.books-compare-wrap ul{margin-bottom:40px}.software-wrap{padding:40px 0 0}.software-wrap p.top{font-size:12px;margin-bottom:30px}.software-content figure{width:29%;height:60px}.software-bottom{padding:30px 15px}.software-bottom p{font-size:12px}.software-bottom p a{font-size:12px}.software-bottom h5{font-size:18px;margin-bottom:20px}.get-started-wrap{padding:40px 0 20px}.get-started-wrap p{font-size:12px}.get-started-wrap p.top{margin-bottom:40px}.get-started-content .item{width:100%}.get-started-content{-ms-flex-wrap:wrap;flex-wrap:wrap;margin-bottom:40px}.get-started-content .item .number{width:60px;height:60px;margin-bottom:20px;line-height:60px;font-size:18px}.careers-top-wrap{padding:40px 0 0}.careers-top-wrap h5{font-size:18px;margin-bottom:40px}.careers-top-wrap .bottom p{font-size:12px;margin-bottom:15px}.careers-top-wrap .bottom{padding:40px 0 25px}.why-join-wrap{padding:40px 0 20px}.why-join-wrap .why-join-content .item{width:100%;margin-bottom:20px}.why-join-wrap h5{font-size:18px}.looking-wrap{padding:40px 0 0}.looking p{font-size:12px}.looking{padding-bottom:40px}.looking-wrap .bottom{padding:40px 0}.looking-wrap .bottom p{margin-bottom:15px;font-size:12px}.looking-wrap .bottom .btn-default{width:100%;height:48px;line-height:44px;margin:20px 0 0}.hnw-top-wrap{padding:40px 0 0}.hnw-top p{margin-bottom:40px;font-size:12px}.hnw-top-wrap .bottom figure{position:relative;margin-bottom:20px;top:0;right:0;-webkit-transform:translate(0,0);transform:translate(0,0)}.hnw-top-wrap .bottom figure{text-align:right}.hnw-top-wrap .bottom{padding:40px 0}.hnw-top-wrap .bottom .item{width:100%}.hnw-top-wrap .bottom p{font-size:12px}.personalized-wrap{padding:40px 0 0}.firm-wrap{background-color:#fafaff;padding:40px 0}.personalized-content .item{width:100%;margin-bottom:30px}.personalized-content .item p{font-size:12px}.personalized-content .item figure{margin-bottom:10px;text-align:center}.personalized-content .item figure img{width:80px}.personalized-wrap .bottom .content-width .item{width:100%;padding:20px 0 !important}.personalized-wrap .bottom .content-width .item:nth-child(odd){border-right:0 solid #f0f1fa}.personalized-wrap .bottom .content-width .item h5{font-size:18px;margin-bottom:20px}.hnw-contact .item{width:100%}.hnw-contact{-ms-flex-wrap:wrap;flex-wrap:wrap}.hnw-contact .item .input-wrap .btn-default{width:100%;height:48px;line-height:44px}.hnw-contact .item-2 .small{position:relative;bottom:0}.hnw-contact .item-2{padding-bottom:0}.hnw-contact-wrap{padding:40px 0}.personalized-content{padding-bottom:40px}.compare-02-top-wrap .bottom .content-width .item{padding:40px 20px 40px;width:100%}.compare-02-top-wrap{padding:40px 0 0}.compare-02-top-wrap .bottom .content-width .item-1:after{right:-50px}.compare-02-top-wrap .bottom .content-width .item-1{border-right:0}.compare-02-top-wrap .bottom .content-width .item p{font-size:12px}.row-head{display:none !important}.plan-features-wrap .row-head{display:-webkit-box !important;display:-ms-flexbox !important;display:flex !important}.row-mobile{display:-webkit-box;display:-ms-flexbox;display:flex;-webkit-box-pack:justify;-ms-flex-pack:justify;justify-content:space-between;padding-bottom:15px;border-bottom:1px solid #dddeeb}.row-mobile .th{width:48%;display:-webkit-box;display:-ms-flexbox;display:flex;-webkit-box-align:center;-ms-flex-align:center;align-items:center}.row-mobile .th p{font-size:14px;font-weight:900;font-style:normal;font-stretch:normal;line-height:1.43;letter-spacing:normal;color:#0c145d}.row-mobile .th .nice-select{height:40px;line-height:38px;min-width:205px}.row-mobile .th .select-block{width:100%}.compare-table .row{-ms-flex-wrap:wrap;flex-wrap:wrap}.compare-table .row .td-1{width:100% !important;border-bottom:1px solid #dddeeb !important}.compare-table .row .td-1 p{position:relative;padding-right:20px;width:100%}.compare-table .row .td-1 p .modal-wrap{position:absolute;right:0;top:50%;-webkit-transform:translate(0,-50%);transform:translate(0,-50%)}.compare-table .row .td{min-height:40px;border-bottom:1px solid #dddeeb}.compare-table .row .td-4,.compare-table .row .td-5,.compare-table .row .td-6,.compare-table .row .td-7{display:none}.compare-table .row .td,.compare-table .row .td{width:50%;border-bottom:0}.help-modal{right:-5px;left:inherit}.compare-table .row .th,.compare-table .row .td{padding:10px 0}.compare-table .row .td-1 p{font-size:12px}.page-compare-02 .client-slider-wrap h2{font-size:18px}.help-modal{padding:30px 10px 10px !important;width:300px}.landing-top-wrap{padding:40px 0;min-height:100px}.landing-top .item-1 p{font-size:12px}.landing-top .item-2{right:0;left:0;top:100%}.landing-top{-ms-flex-wrap:wrap;flex-wrap:wrap}.landing-top .item-1{margin-bottom:20px}.landing-top .item{width:100%}.landing-top .item-2 form .top h6{font-size:18px}.landing-top .item-2 form .bottom label{font-size:12px}.landing-top .item-2 form .bottom input:not([type=submit]){font-size:12px;height:40px}.personalized-wrap-lading{padding-top:450px}.firm-content figure{width:31%;margin-bottom:15px}.firm-content{-webkit-box-pack:center;-ms-flex-pack:center;justify-content:center;-ms-flex-wrap:wrap;flex-wrap:wrap}.blog-wrap{margin:30px 0}.blog-wrap .blog-content{margin:30px 0 0;-webkit-box-pack:justify;-ms-flex-pack:justify;justify-content:space-between}.blog-inner-wrap{margin:30px 0}.blog-inner-wrap .blog-inner-block .top-date{margin-bottom:20px}.blog-inner-wrap .blog-inner-block .top-name{margin-bottom:20px}.blog-inner-wrap .blog-inner-content .text .item{margin:30px auto 30px}.blog-inner-wrap .blog-inner-content figure{margin-bottom:30px}.blog-inner-wrap .blog-inner-content .text h5{font-size:20px;margin-bottom:20px}.faq-wrap{margin:30px 0}.accordion{margin:30px auto 30px}.about-leadership-content .item{width:100%;margin-bottom:30px}.our-team-wrap .our-team-content{-webkit-box-pack:justify;-ms-flex-pack:justify;justify-content:space-between}.our-team-wrap .our-team-content .item{width:45%;margin:0 0 20px !important}.leadership-popup figure{width:100px}.leadership-popup .text{width:calc(100% - 120px)}.about-top-block-wrap h4{font-size:18px}.about-top-block-wrap,.about-leadership-wrap,.our-team-wrap{padding:40px 0}.about-leadership-wrap{padding:40px 0 10px}.top-home-slider{width:220px;top:8px}.connect-team-wrap .wpcf7{width:100%}.hnw-contact-wrap .wpcf7-not-valid-tip{top:-38px}.certificates figure{min-width:17%;max-width:20%}.popup-site form .wpcf7-not-valid-tip{top:-40px}.contact-block-wrap,.bfa-block-wrap{padding:40px 0 0}.contact-content .content-width .left{width:100%;margin-bottom:30px}.contact-content .content-width .right{width:100%}.contact-content .content-width .right .item-wrap{width:48%}.bfa-content{padding:0}.contact-content .content-width .left .left-wrap{padding-right:0;margin-bottom:30px}.contact-content .content-width .left .btn-border{line-height:44px}.books-different-content .item-1 .bottom{padding:20px}.books-different-content .item .top{-ms-flex-wrap:nowrap;flex-wrap:nowrap;padding:20px}.security-block ul li{font-size:12px}.security-block ul{margin:0 0 15px}.pricedescr_wrap{max-width:95%;margin:0 auto 20px}.security-block ul li:before{top:9px}}@media (max-width:568px){.footer>div{width:100%;text-align:center}.header-content h1{width:90%}.satisfaction-guarantee .item figure{margin:60px 0 0}.books-different-content .item-1 .bottom{padding:20px 20px 0}.popup-site form .wpcf7-not-valid-tip{top:-27px}.pricing-block-content .item .btn-default{width:95%}.talk-to-wrap-services .talk-to .talk-to-content form .input-wrap{width:100%}.talk-to-wrap-services .talk-to .talk-to-content form .input-wrap-submit{width:100%}.header-content{padding:80px 0 250px}.header-form form input:not([type=submit]),.header-form form .btn-default{width:100%;margin-bottom:20px}.header-form form .btn-default{margin-bottom:0}.header-form form,.info-wrap .item{-ms-flex-wrap:wrap;flex-wrap:wrap}.menu-responsive.active .menu-wrap{right:-5px}.info-wrap .item figure,.info-wrap .item .text-wrap{width:100%}.why-clients-content .item .right{padding-top:20px}.partners-content figure{width:135px}.certificates figure{margin:0 0 20px;width:30%;max-width:30% !important;text-align:center}.certificates{-webkit-box-pack:justify;-ms-flex-pack:justify;justify-content:space-between;display:-webkit-box;display:-ms-flexbox;display:flex;-ms-flex-wrap:wrap;flex-wrap:wrap}.footer p,.footer a{width:100%;text-align:center;margin-bottom:10px}.specific-services-wrap form .select-block{width:100%;margin-bottom:10px}.specific-services-wrap form .input-wrap{width:100%}.testimonials-block-content .item .top figure{width:60px;height:60px;margin-bottom:10px}.testimonials-block-content .item .top figure img{max-height:45px;max-width:45px}.testimonials-block-content .item .top .text{width:100%}.testimonials-block-content .item .top{-ms-flex-wrap:wrap;flex-wrap:wrap}.plans-block-wrap .left,.plans-block-wrap .right{width:100%;text-align:center}.plans-block-wrap .left{margin-bottom:40px}.plans-block-wrap:before{width:100%;height:50%;top:inherit}.plans-block-wrap:after{width:100%;height:50%;bottom:inherit}.plans-block-next-wrap .top .item{width:100%;margin-bottom:30px}.plan-features .item{width:100%;margin-bottom:0}.plan-features-content .row .item-1{width:55%}.books-different-content .item .select-block .nice-select{font-size:12px}.nice-select:after{right:15px}.books-service-wrap .books-service-content .item{margin:0 0 10px !important;width:100%;min-height:72px;padding:10px 0}.software-content figure{width:45%;height:48px;margin-bottom:20px}.content-width{width:90% !important}.popup-site form .btn-default{width:100%}.popup-site{width:95%}.popup-site form input:not([type=submit]){height:40px}.popup-site form .input-wrap{margin-bottom:20px}.info-wrap .item figure{text-align:center}.info-wrap .item figure img{width:50%;margin:auto}.menu-responsive .menu-wrap{width:calc(100% + 10px);height:100vh;right:-600px}.header-content{padding:40px 0 200px}.books-different-content .item .select-block{padding:15px}.compare-tab-wrap{padding:10px 0 0}.row-mobile .th .nice-select{margin-left:-65px;width:calc(100% + 65px)}.firm-content figure{width:30%;margin:0 1.5% 10px}.blog-wrap .blog-content .item{width:100%}.blog-inner-wrap .blog-inner-content .text .item .item-soc-wrap a{width:48%;margin:0 0 20px !important}.blog-inner-wrap .blog-inner-content .text .item .item-soc-wrap{-webkit-box-pack:justify;-ms-flex-pack:justify;justify-content:space-between}.accordion-panel{margin:0 0 15px;padding:10px 10px 10px 0}.faq-talk-to-wrap .input-wrap{width:100% !important}.about-leadership-content .item figure{width:100%;text-align:center;margin-bottom:20px}.about-leadership-content .item figure img{max-width:250px;margin:auto}.about-leadership-content .item .right{width:100%}.about-leadership-content .item .bottom{margin:15px 0}.our-team-wrap .our-team-content .item{width:100%}.our-team-wrap .our-team-content .item figure img{max-width:250px;margin:auto}.leadership-popup{padding:50px 20px;-ms-flex-wrap:wrap;flex-wrap:wrap}.leadership-popup figure{margin-bottom:20px;width:100%;max-width:250px}.leadership-popup .text{width:100%}.footer-menu ul li a{padding:20px 10px}.header-form form .input-wrap{width:100%}div.wpcf7-mail-sent-ok,div.wpcf7-mail-sent-ng{font-size:12px}.talk-to .talk-to-content form div.wpcf7-mail-sent-ng{font-size:8px}.popup-new-talk h3{padding:40px 20px 15px}.ui-timepicker,.ui-timepicker-viewport{height:120px}.testimonials-wrap p span{width:50px;margin-right:10px}.popup-new-talk .wpcf7-not-valid-tip{top:-27px}.contact-content .content-width .right .item-wrap{width:100%}.contact-content .content-width .left form input:not([type=submit]),.contact-content .content-width .right form input:not([type=submit]){height:40px}.contact-content .content-width .left form .input-wrap{margin-bottom:20px}.bfa-content .item-wrap-3 .left{width:100%}.bfa-content .item-wrap-3 .right{width:100%}.bfa-content .item-wrap-3 .right .btn-default{width:100%}.contact-content .content-width .left .item-wrap{width:100%}.contact-content .content-width .left .item{margin-bottom:20px !important}.contact-content .content-width .right form .btn-default{height:40px;line-height:34px}.books-different-content .item-1 .logo+p{padding:0}.books-different-content .item .top{padding-bottom:95px !important}.popup-site form div.wpcf7-mail-sent-ok{top:inherit;bottom:10px;white-space:normal;width:265px}.header-form form div.wpcf7-mail-sent-ok,.header-form form div.wpcf7-mail-sent-ng,.talk-to-wrap div.wpcf7-mail-sent-ok,.talk-to-wrap div.wpcf7-mail-sent-ng{font-size:10px;width:290px;white-space:normal;text-align:center}.header-form{padding:30px 20px}.talk-to .talk-to-content form{padding-top:15px}.specific-services-wrap .nice-select .option{font-size:12px}.specific-services-wrap .nice-select{font-size:12px}.testimonials{width:85%}.top-line .logo{width:105px}.client-slider{width:85% !important}div.wpcf7-mail-sent-ok,div.wpcf7-mail-sent-ng{text-align:center}}@media (max-width:400px){.books-different-content .item .select-block .nice-select,.books-different-content .item ul li{font-size:10px}.footer-menu ul li a{padding:20px 5px;font-size:12px}.header-content h1{width:300px}.pricedescr_wrap p{font-size:14px;line-height:19px}.top-item .unit h2{font-size:24px;line-height:30px}.top-item .unit p{margin:0 auto 20px;font-size:12px;line-height:18px}.top-item .unit ul li{font-size:12px;line-height:18px}.top-item{margin-bottom:50px}.top-home-slider.owl-carousel.owl-drag .owl-item{text-align:center}}@media (max-height:560px){.menu-responsive .menu-wrap ul li{margin-bottom:5px}.menu-responsive .menu-wrap{padding:0 20px}.menu-responsive .menu-wrap ul li .btn-default{margin-top:10px}.menu-responsive .menu-wrap{height:100vh}}@media only screen and (max-width:414px){.accountants-top-logos{flex-direction:column !important;width:60% !important;margin:0 auto !important}}@media (min-width:415px) and (max-width:568px){.accountants-top-logos{flex-direction:column !important;width:50% !important;margin:0 auto !important}}@media (min-width:569px) and (max-width:767px){.accountants-top-logos{flex-direction:column !important;width:40% !important;margin:0 auto !important}}@media (min-width:768px) and (max-width:860px){.accountants-top-logos{margin:0 auto !important}}@media (min-width:861px) and (max-width:1110px){.accountants-top-logos{margin:0 auto !important}}@media only screen and (max-width:767px){div.accountants-top-logos>img:nth-child(4){display:none !important}}@media screen and (max-width:1120px){.wrap-one{flex-direction:column !important;align-items:center !important}.wrapper-two{flex-direction:column;align-items:center;flex-wrap:unset;height:auto !important}.nonprofit-testimonials-wrap{padding:80px 0 40px}.nonprofit-testimonials-wrap .owl-nav{left:-5% !important;right:-5% !important}.nonprofit_pricedescr h2{font-size:24px !important;margin-bottom:56px !important}.accuracy-wrapper{display:flex;flex-direction:column;align-items:center}.accuracy-bottom-img{background-image:url(/wp-content/uploads/2020/02/Frame-2.png);width:358px;height:300px;background-position:top;background-repeat:no-repeat;background-size:contain}.accuracy-title-wrapper{height:170px}.accuracy-title-wrapper h1{margin-top:-35px}.blog-content-cathegory-wrapper{display:block !important}.content-blog-item{margin:0 auto !important;margin-bottom:30px !important;width:500px !important}}@media screen and (max-width:767px){.client-slider.content-width{width:80%}.accountants-top-image-wrap{padding:0}.connect-team .left h2{font-size:22px !important;line-height:normal !important}.accountants-top-image-wrap figure{max-width:300px;margin:0 auto;padding:0}.connect-team .left p{margin-bottom:18px}.connect-team form .bottom{padding-top:10px}.books-time-wrap:not(.books-time-wrap-2) .books-time-content .item{width:48%}.books-time-wrap-2 .books-time-content .item .item-wrapper{padding:30px}.page-accountants .connect-team-wrap .wpcf7{width:100%;max-width:400px;margin:10px auto 0}.nonprofit-pink{margin-bottom:60px}.nonprofit-top-description{margin:0 auto;margin-bottom:40px;max-width:532px;font-size:12px !important}.nonprofit-pink h1{font-size:48px}.nonprofit-description-stars{font-size:12px;margin-top:30px}.nonprofit_pricedescr h2{font-size:36px}.nonprofit_pricedescr img{margin:0 0 20px 95px}.nonprofit-description{font-size:12px !important;line-height:19px !important}.nonprofit-a{font-size:12px}.nonprofit-white-block ul li{font-size:12px}.nonprofit-testimonials-wrap .ddd-truncated{font-weight:500;font-size:17px;line-height:34px;color:#10185f}.nonprofit-testimonials-wrap .show{font-weight:500;font-size:17px;line-height:34px;color:#10185f}.accuracy-title-wrapper{height:120px}.accuracy-title-wrapper h1{margin-top:5px}.best-price-why-clients-wrap .left{width:100% !important}.best-price-why-clients-wrap .right{width:100% !important}.content-blog-item{margin:0 auto !important;margin-bottom:30px !important;width:400px !important}.content-blog-item .text h6{font-size:19px !important}.content-blog-item .name{margin-top:20px}.satisfaction-guarantee.info-wrap-2 .item .text-wrap .text p{margin:0 0 40px}.how-it-works.satisfaction-guarantee.info-wrap .item .text-wrap .text{margin-top:30px}.how-it-works.satisfaction-guarantee.info-wrap .item-wrap .item .text-wrap .text h2{text-align:center}.footer-menu ul{flex-wrap:wrap}.footer-menu ul li{padding:10px 0}.client-slider .item{width:auto;margin-bottom:10px}.client-slider .owl-nav{left:-30px;right:-30px}}@media screen and (max-width:500px){.books-time-wrap:not(.books-time-wrap-2) .books-time-content .item{width:100%;margin:15px 0;text-align:center}.books-time-wrap-2 .books-time-content .item .item-wrapper{flex-direction:column}.books-time-wrap-2 .books-time-content .item figure{margin:0 auto 10px}.client-slider{width:80% !important}}@media screen and (max-width:420px){.nonprofit-pink{margin-bottom:50px}.nonprofit-heading h2{font-size:24px}.nonprofit-top-description{margin:0 0 70px}.nonprofit-white-block ul{margin-left:-30px;font-size:12px}.nonprofit-pink h1{max-width:300px;font-size:26px}.nonprofit-top-description{font-size:12px !important}.nonprofit-pink{margin-bottom:37px}.nonprofit-top-description{margin:0 0 70px;font-size:12px !important;line-height:19px !important}.nonprofit-description-stars{font-size:12px;margin-top:0}.dark-blue-section h2{font-size:24px}.nonprofit-white-block p{font-size:18px;margin-left:-26px}.nonprofit_pricedescr h2{font-size:24px}.nonprofit_pricedescr img{margin:0 0 20px 55px}.nonprofit-description{font-size:12px;line-height:19px !important}.nonprofit_item h2{font-size:24px;margin-top:10px !important}.nonprofit-a{font-size:12px}.nonprofit-proposal h2{font-size:24px !important;margin-top:-100px !important}.nonprofit-testimonials-wrap .ddd-truncated{font-weight:500;font-size:12px;line-height:34px;color:#10185f}.nonprofit-testimonials-wrap .show{font-weight:500;font-size:12px;line-height:34px;color:#10185f}.accuracy-title-wrapper{height:110px}.content-blog-item{margin:0 auto !important;margin-bottom:30px !important;width:300px !important}.content-blog-item .text h6{font-size:16px !important}.blog-wrap .blog-content .item figure{margin-bottom:1px}.content-blog-img-wrapper{height:100%}.blog-text-top-wrapper{height:172px;overflow:hidden}.content-blog-item .name{margin-top:30px}}@media (max-width:340px){.ready-to-give-us-wrap p{width:184px;margin-left:auto;margin-right:auto}} .recentcomments a{display:inline !important;padding:0 !important;margin:0 !important} .site-title,.site-description{position:absolute;clip:rect(1px,1px,1px,1px)} .lazyload,.lazyloading{opacity:0}.lazyloaded{opacity:1;transition:opacity .3s}
Personal Bookkeeping
Helping Individuals and Families Manage the Complexities of Wealth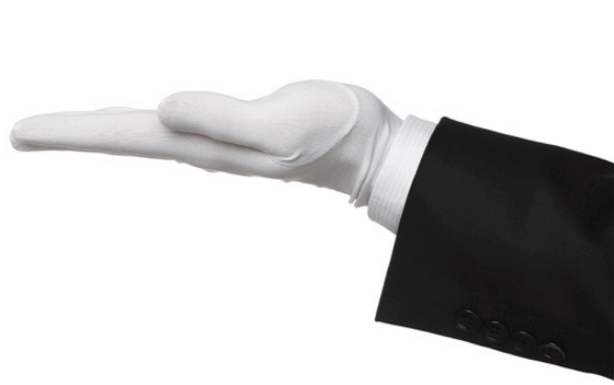 Personal Bookkeeping Is A
Boutique Practice Within Our
Firm
Offering a high-touch, white-glove approach, we take care of a broad range of day-to-day financial needs. BooksTime has a dedicated team of Personal Bookkeeping experts with extensive experience serving high net-worth individuals, their families, family offices and philanthropic foundations.
Personalized, White-Glove Service
BooksTime differentiates itself from other bookkeeping services by setting the gold standard for exceptional personal service. Each client has unlimited access to a dedicated, responsive financial expert who is always available to help with all of your bookkeeping and accounting needs.

There are no standardized service packages. We start by listening to you. Once we understand your goals and preferences, we'll design a bespoke plan just for you.

We work hand-in-hand with your other trusted advisors and service providers to ensure seamless coordination.
Unparalleled Qualifications
Your dedicated team members at BooksTime are highly qualified financial experts. A typical BooksTime accountant has experience at blue chip accounting firms, a CPA license, 15-30 years of experience, advanced degrees in Accounting and/or an MBA.
Trusted Brand
BooksTime is the firm of choice for some of the country's most prominent individuals and families, as well as their businesses and foundations.
Global Reach
BooksTime is the ideal fit for individuals with properties, investments, businesses and non-profit organizations spanning the globe. Our in-house team of international financial experts has the experience needed to manage your day-to-day international financial operations. In particular, BooksTime offers special expertise in European and Middle Eastern bookkeeping standards and codes.
Bank-Grade Security
Confidentiality, discretion, and data security are the pillars of our Personal Bookkeeping practice. As a company founded by a network security expert, security is built into our DNA. BooksTime's team includes in-house IT experts who ensure that security practices exceed industry standards.



























Is the pandemic hurting your business?
The government is providing loans to support small businesses through the pandemic. Parts of the loans will not need to be repaid. Enter your email below to receive our free guide.