A bookkeeper is one of the most demanded professions in the field of economics and finance today. In any, even the smallest company, there is always a position of the bookkeeper because the financial life of an organization depends on the competent work of a bookkeeper.
An accounting department of a small company may well be supported by one specialist. If the company is large and many operations are performed every day, then most often an accounting department, headed by a chief accountant, is formed. In this case, bookkeepers tend to share these functions, specializing in certain areas (salary, taxes, etc.).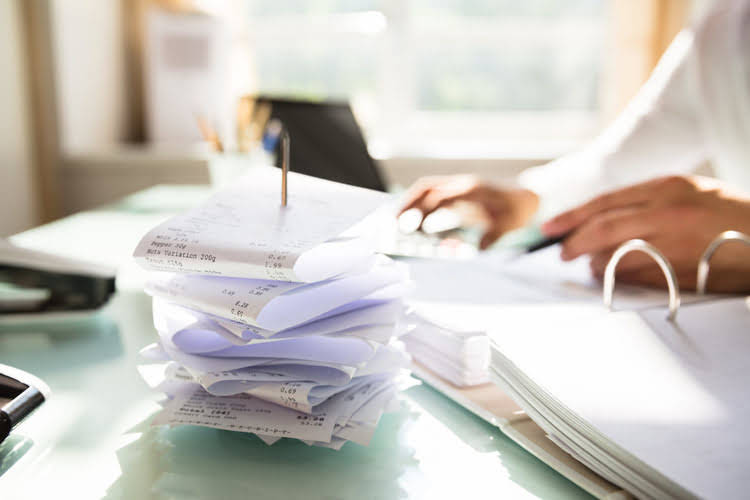 Main responsibilities of a bookkeeper
On the one hand, everyone is familiar with this profession, but on the other, people often do not exactly understand what their duties are and what they actually do. Bookkeeping is not only about debits and credits. This profession requires maximum concentration and attention from a specialist. The duties of a bookkeeper can include the following:
Processing and control of primary documents: cash orders, receipts, invoices, etc.
Processing payments and taking care of other banking activities
Registration of business transactions that take place at the enterprise in appropriate accounts
Inventory bookkeeping
Accounting for property and its depreciation
Payroll, health benefits, vacation pay, travel allowances, etc.
Bank reconciliation to find errors and prevent financial losses
Calculating taxes, preparing payments, preparing and sending reports
Providing complete information about the financial condition, performance, and cash flow
Interaction with accountant and inspection authorities.
Advantages and disadvantages of being a bookkeeper
Pros:
You can start working as a bookkeeper without having a higher education.
There are many career and growth opportunities.
There are no age restrictions because the more experienced a specialist, the better.
You can work as a freelancer or in an office.
If you want to start your own business, bookkeeping knowledge will be a big plus.
Cons:
High level of responsibility because mistakes can lead to tangible losses for the company.
Uneven load distribution because during the reporting periods, there are more tasks to complete.
Great stress caused by the level of responsibility, reporting to the authorities, and the like.
Benefits of hiring a bookkeeper
Why should your business have a bookkeeper? Yes, hiring a bookkeeper costs money—but could doing so save you from a major financial mistake? There are numerous reasons to have this person on your staff no matter the size of your business. A bookkeeper:
Prevents errors that could range from data entry errors, missing or double entries, and mixing up
Oversees a company's payroll and payment systems
Ensures payments are made on time
Determines when and to whom you should send different financial documents
Closes books and creates financial statements
Compiles and sends documents
Helps to minimize tax liabilities and maximize cash flow
Understands and analyzes your company's standing
Helps to identify areas for growth and ways to cut back on expenses
Helps you avoid audits and penalties
Can prepare and guide you through the audit if necessary.