What is Wave Accounting?
Wave is an award-winning financial software designed for entrepreneurs. You can use the Wave cloud accounting system for all your invoicing, reporting, receipts, quotes/estimates, and more for free! This means it is a perfect choice for startups, low-budget companies, and companies who have no prior software experience. It is most suitable for service-based, simple/no inventory companies with a low growth plan for the next 3 to 5 years.
Wave accounting software can be used on any device, anywhere, and at any time as long as you have an internet connection, browser, and your Wave accounting login information. The Wave accounting app can be used on iOS and Android devices.
Wave accounting software has the following products to offer its users:
Accounting – track business income and expenses
Payroll – Pay employees and make taxes easier
Invoicing – Create and send professional invoices
Payments – accept bank and credit card payments online
Recurring billing – automatic payments for repeat customers
Receipts – scan receipts from your phone.
With Wave, you can also quickly generate various reports that will portray how your business functions daily. There are so many reasons you might need a report: it might be an end of the year, and your accountant needs all the data, or you might need to go to a bank for a loan. If you want to add some elements that are not included in the free version, such as payments and payroll, there will be a cost associated with them. Nonetheless, the main accounting functions are free.
Wave has an incredibly simple to use interface, even for those with little accounting experience, and easy to set up. To get started, you will need to create a free account with Wave. You can do so with your existing Google or Yahoo! account or your email address. The setup process is fundamental, but here it is essential to select a business type that is the best fit. This will minimize your work in the future when you want to customize everything for your specific business.
Now, you can go to the Wave accounting sign in page and do your accounting. You will also find that Wave has a different section for your finances, which separate from your business finances. You can have multiple business accounts and toggle between them with a single Wave accounting login.
If you encounter any issues during set up or during the process of use, you can get Wave accounting help from its Help Center, which features various resources and articles. Wave also has a free accounting guide, and you can find a Wave accounting tutorial online on any topic you need within seconds. Users can also always turn for help to the Wave accounting customer service.
Overview of Wave Accounting Features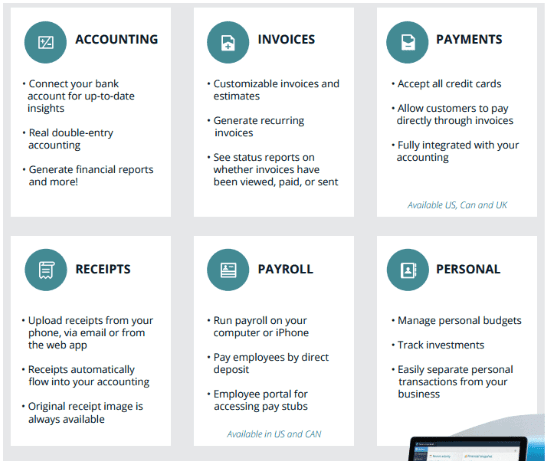 After you pass the Wave accounting sign in page, you will see a dashboard page. This page includes overdue bills and invoices, a graph showing your business's cash flow as well as a shortcut to create a new document, such as an invoice. If you scroll down, it will show bank accounts and credit cards, a chart showing your profit and loss for the last 12/24 months, and more shortcuts. In the menu on the left side of the screen, users can easily access all the features which include the following:
Sales: a drop-down menu will have links to estimates, invoices, including recurring invoices, credit card payments, customer statements, customers, products, and services.
Purchases: includes your spending, such as bills, receipts, vendors, products, and services.
Accounting: includes transactions, reconciliation, chart of accounts, and an option to hire a bookkeeper.
Banking: bank connections to synch online banking transactions with Wave account and payouts.
Payroll: helps to manage payroll related data.
Reports: Trial Balance, Balance Sheet, Profit, and Loss Statement, Income by Customer, Account Transactions, Expense by Vendor, General Ledger, Aged Receivables, Aged Payables, Sales Tax Report, Gain/Loss on Forex;
Wave Accounting — The Advantages and Disadvantages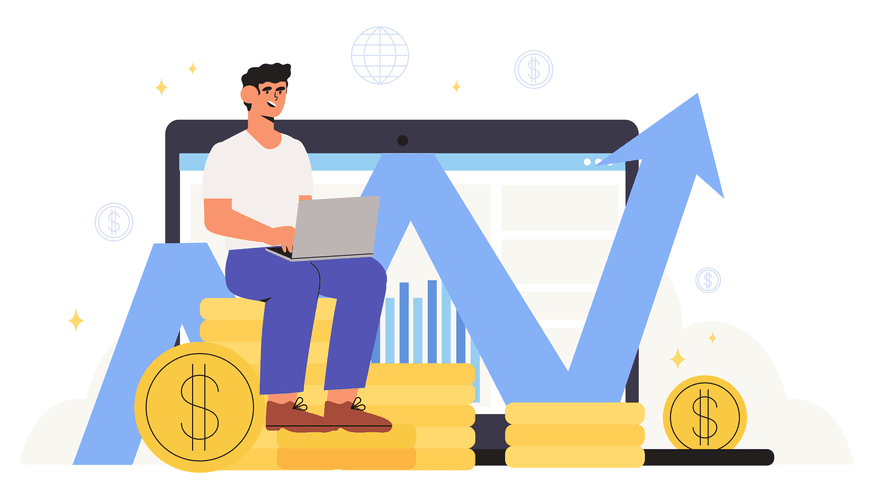 Advantages:
No installation and intuitive to use
Free software and upgrade
Any device, anytime, anywhere
Multicurrency
Includes all the main accounting features for free
Optional services at a cost
No limits on invoices, transactions or users
Synch online banking with Wave account
Instant payouts
Integrates with PayPal, Etsy, etc.
Disadvantages:
Need good internet connection
No card swipe option
No dedicated time-tracking
Some features are not free
User Reviews on Wave Accounting
For a complete overview of Wave free accounting system, we also want to include some of the Wave accounting reviews:
"Totally love this app! Leaving QB for wave was the easiest transition ever….Such a more comprehensible program for business owners. Not one single glitch so far. Thanks!"
Tammy Kalhorn
"Wave is amazing! This software is intelligent and efficient, giving you options at every step. It predicts how you would manage your documents. Brilliant style and user experience. Highly recommended and 10 star rating!"
Fathima, Hotspot Design
"I have used Wave for about 2 years and my experience has been nothing less than fantastic. The recurring invoicing for my subscriber based business clients takes the worry out of my invoices going out on a timely & consistent manner. Paying my monthly sales tax is also a breeze, as I can easily tabulate the various tax rates for the counties throughout Florida and complete the tax process in minutes. Wave's dashboard for invoicing provides an at a glance of the maturity of unpaid invoices. If Wave had a "donate now" feature, I'm sure the money would pour in!"
John Reah