Your time as an entrepreneur or a business owner is very valuable. Every single minute of your day, you need to be doing something that adds value back into your company. Doing your books yourself, even if you have "easy" accounting software, you lose more time and money in the end than paying for bookkeeping services.
In this Bench Accounting review, we would like to familiarize you with one of the solutions available on the market and help you make the right choice.

What is Bench Accounting?
Bench Accounting services is a well-known and established company. They tailor to small business owners and work with clients within the US and Canada. Everyone who works at Bench works in-house in its North American headquarters. Bench Accounting will be there for you every step of the way. They will do your bookkeeping for you with very little input from you, taking a time-consuming task off of your plate and simplifying your life.
Bench Accounting services is not just another software that you download and have to do all itemizing and other tasks yourself. When you sing up for Bench, you will literally be assigned a real bookkeeper who will do your books for you. You can be confident that your dedicated bookkeeper is well educated and knows what he is doing, including doing accounting within law requirements.
Bench accounting login portal is not just user-friendly, it allows business owners to chat with their dedicated bookkeeper and, most importantly, use Bench Accounting software for desktop or app to see real-time business data, such as your profits, expenses, and bank accounts. With Bench, it is like having a whole accounting team working behind you in the shadows for just a relatively small monthly fee.

Overview of Bench Accounting Features
One month free trial
Affordable pricing
Dedicated bookkeeper
Simple software and mobile app
Easy data transfer
Up to 15 financial accounts
Tax estimates and filing
Catch up bookkeeping
Informative financial statements
Visual reports
Flexible communication
Great customer support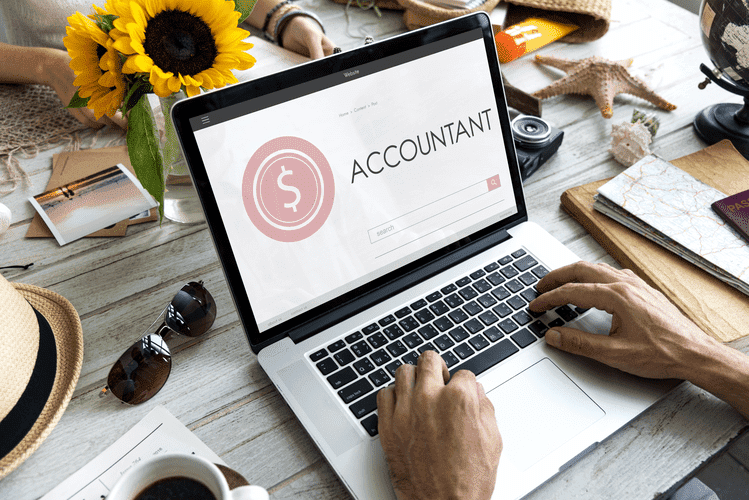 Bench Accounting Benefits
You will get a dedicated bookkeeper who will maintain your book and stay in contact with you if any questions arise. Your bookkeeper will know your business in an out, which is a great benefit. Moreover, if your bookkeeper is sick or on vacation, it does not mean that your books will be on hold. They have a whole team of bookkeepers who will take over your books while that person is away.
You will not have to figure out how much you spent on office supplies or travel last year and scramble to collect and organize all your receipts because everything will already be done for you. Your bookkeeper will give all the necessary data to a team of accountants or CPAs specializing in taxes.
Simple to understand dashboard
Bench dashboard lays out how your business has been growing with the numbers of how much you spend versus how much you made. You will be able to see profit and expenses based on the services you provided and evaluate which business activity is bringing the most profit, etc.
e-Commerce and Amazon sellers
If you are an Amazon seller or if you have your own online business, in particular e-commerce, it can be challenging to find a bookkeeping service or bookkeeper who understands how to manage those online transactions. The Bench has bookkeepers who have experience working with e-commerce businesses and will not waste your time with unnecessary questions.
⮚ Peace of mind
If you have any concern about your books, you can know that Bench Accounting has not just one person, but a whole team of experts that can do and review your books to ensure that everything is perfect. You can focus on what matters the most in your business, while your books are being done for you. If there are any questions, you can contact your bookkeeper using a messaging feature or phone, and your bookkeeper will contact you if there is a need for clarification.

Bench Accounting Pricing

Bench accounting pricing is very transparent and affordable. It will be based on your monthly expenses, and you will pay a fixed monthly fee. You can choose to be billed annually (and pay less) or monthly. The Bench also offers a free trial. The price ranges from $139 per month (monthly expenses below $1k) to $299 per month (monthly expenses up to $1M).
User Reviews
"The team at Bench is so encouraging. On top of actually providing on time and accurate accounting services, having a dedicated person to talk with and help you understand everything is the best part. My accountant, Bennett, is always so encouraging. Owning a small business is hard, outsourcing your accounting is hard, and the team at Bench understands that. If you're looking for great accounting services with a human heart, Bench is for you." – Madeline.

"Bench is SIMPLE. The software provides me an accurate and easy to understand overview of my monthly and annual financials with easy-to-process visuals and graphs. The software integrates automatically with my bank and credit card, alleviating the back and forth calls and emails I used to labor through with my former accountants. When I have a question, the Bench team is always available and quick to respond." – Erik Fish.

"Bench was exactly what I needed. They are always available for live chats via phone or online. They also completely eliminated the piles and piles of hardcopy paperwork. Bench keeps information ordered and easy to understand in their monthly reports, sent to me via email. Tax season is now a breeze for me. Bench reduced my accounting costs by 50%, while providing timely and excellent services that far surpassed those of my previous brick and mortar accountants." – Aaron S.