Learn How Bookstime Is Different
Small businesses face many challenges, especially with managing paperwork and staying in compliance with laws and regulations for proper record keeping. Managing your greatest assets – your people is even harder. Paying your employees and managing related tasks is easy when you have the right partner and the right solutions, such as ADP Payroll software.
According to ADP Run reviews by users, this is a great payroll tool for both small and large businesses. It was also noted that ADP customer services are very helpful. In this article, we would like to dive deeper and see what this software is all about.
What is ADP Run?
Run powered by ADP is a powerful cloud-based HR and payroll software. ADP Run was created for small businesses and is already used by over 400,000 businesses. Run can streamline time-consuming HR management and payroll tasks. You will also benefit from reports, such as Payroll Summary, Earnings Record, Earnings by Department, etc. Custom reports are also available.
Run is backed by ADP's compliance specialists and helps to manage risks of the ever-changing rules and regulations. It has a straightforward and very intuitive design and helps you to be more efficient and improve the employee experience. You and your employees can access Run no matter where you are and what device you are using.
How does ADP Payroll Work?
To get started with ADP Run, you will need to create an account, filling out the required information. Then, you will be able to go either straight to the ADP Run log in page or navigate to ADP Run Payroll Login on the ADP website. Since this software is cloud-based, as mentioned above, you can get into your account at any time and anywhere.
Starting with this software is very simple. If you would like to get some guidance navigating the software, you can watch the ADP Run demo video, and it will walk you through the process step by step. You can also always turn to the ADP Run support.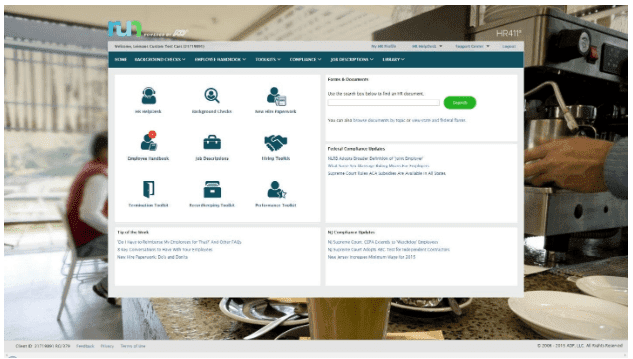 ADP Run Features and Benefits
An option to continue with the payroll processing, later on, is awesome because you will not have to worry that you will get interrupted, and all your work will get lost. Businesses with all salaried employees or hourly employees with the same hours each week, Run and Done feature can help to save time by automating your payroll. The convenience of the eDelivery feature allows you to cut time and money spent when doing the payroll, and your employees don't have to wait for pay stubs again.
Tracking time and labor is no work at all with ADP Run online timesheets. Employees can punch in and out on a time clock, computer, or app, and everything feeds back to Run.
The mobile app makes everything much easier. Employees can track and print pay statements and W2s, check schedules or punch in, view and manage a retirement plan information, etc. Employee productivity and satisfaction are sure to improve. You can manage your payroll anytime, anywhere on your phone. You can review and enter payroll information for your employees and contractors, preview payroll liability, and approve your payroll and funds to be withdrawn. You can view employee information and generate payroll reports. An HR dictionary is included for your convenience.
This feature is very valuable. As the business grows, you have more papers and administrative work that have to be not only safely stored but also well organized. ADP Run allows us to store and manage documents electronically in an easy and safe way. You can have fast access to any documents store in the vault online with your ADP Run login credentials. This can also help you with compliance with laws and regulations for proper record keeping.
You can focus on the stuff that really matters while ADP handles your taxes. It will file and pay your taxes and provide tax tables along with all compliance reporting. Tax remittance is also available.
RUN integrates with ADP's HR, Retirement, Insurance and Time tracking products, so everything is together in one place. Ability to add other solutions is also a great benefit for small business who starts with ADP Run and would like to add other solutions as the business grows.
How Much Does ADP Run Cost?
The cost is based on a quote. Individuals can request a no-obligation price quote on the website. ADP has four plans available: Essential, Enhanced, Complete, and HR Pro. If you have any questions regarding the ADP pricing, you can contact ADP Run client services. You can also request a quote by phone – Run by ADP phone number is 855-230-6728 and can also be found on the official ADP website. It should be noted that currently, ADP offers new users three months of ADP Payroll service for free after they sign up for the ADP Run.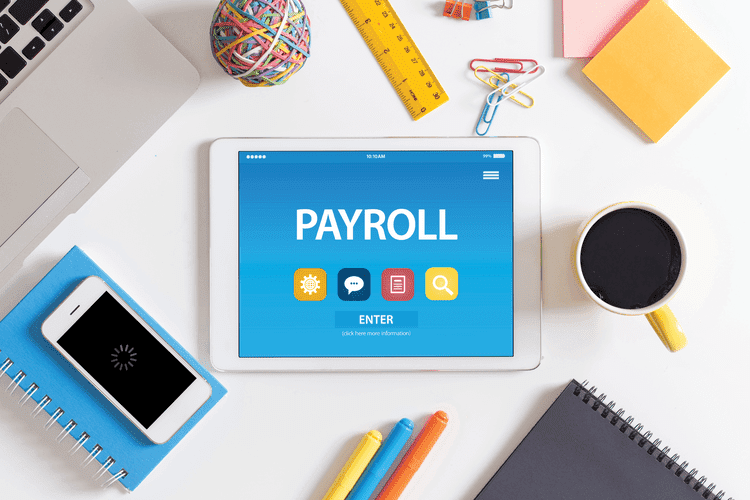 The Bottom Line
Every business owner has one thing in common – you are busy all the time, and too often, employee-related tasks take over your day. With Run Payroll, you can save time and be more productive. It makes HR and Payroll tasks more manageable for everybody. For example, employees can access and manage their pay information at any time on their own and, in some cases, you can completely automate the payroll.
Since you will no longer be spending time on payroll and answering your employee requests (looking up pay stubs, updating direct deposit information, etc.), you can get back to your business. Afterall, what business owner could not use a little more time, whether it is for business or personal life.
ADP provides the convenience of choosing a plan that meets your needs, and the budget enables businesses with up to 50 employees to stop searching for the right solution. You can contact the ADP Run help service to learn more about this product.
Login and Support: RUN Powered by ADP
ADP allows registering as an employee, administrator, and accountant. The registration process starts the same for each – you would go to the Login page and register as a new user. The user would simply follow the instructions to complete the registration and activate an account.
If employees have issues with using the software, they can turn to their company's administrator for help. RUN powered by ADP also has a great online and phone support system for both administrators and company employees. Users are also able to recover their user ID and password in case they forget one or the other.
ADP Payroll Services FAQ
Let's see what questions customers are most interested in about ADP Payroll Services.
Why should I choose ADP Payroll?
This company has been in business for over 70 years. One in six workers in the US is paid by ADP Payroll solution. It allows employers to be more efficient, stay compliant with the latest payroll requirements, and avoid penalties. This service can be easily synchronized with other HR solutions your company is using.
Does ADP take care of payroll taxes?
ADP will calculate and deduct payroll taxes from your employee's paychecks. It will make sure that the payroll tax payments the government receives stay in compliance with all tax rules and regulations.
What online and mobile tools are available?
Since this is a cloud-based software, RUN powered by ADP can be accessed from anywhere and at any time. It also has a mobile application that has many features to make payroll simpler and less time-consuming. Employees can check and request time off, view pay statements, benefits information, manage their time and attendance, and more.
What other solutions can be used with payroll?
Adding and syncing your payroll information with time tracking and scheduling solution, HR, benefits, and other services is very simple and can be done at any time.