Reading Time 4 mins
Wholesale accounting may not be the most exciting part of your organization's operations, but it is key to monitoring sales, expenditures, and revenue. Each entrepreneur wants to avoid facing an economic catastrophe. As a business owner, you must control your finances and make informed decisions. Let's talk about the main components of distribution bookkeeping and how to create reliable accounting in this industry.
Critical aspects of accounting in the distribution industry
Wholesale firms buy large batches of commodities and resell them to generate revenue, usually from one organization to another. Since such a business involves the movement of many products to warehouses and their subsequent shipment, it is necessary to ensure the records of purchases and sales are as accurate as possible. Let's discuss these bookkeeping elements in more detail:
Purchasing accounting: wholesalers often form a separate team of proficients that passes purchase orders to suppliers. Most organizations buy commodities on credit and only pay when the items are delivered.
Inventory estimation: distribution firms hold their reserves as assets, valuing them at cost. In other words, if the firm paid $600, it could list $600 of inventory on its balance sheet. Nevertheless, accounting rules require businesses to value reserves at a lower cost or market price.
Determination of costs: when a wholesaler obtains a purchase order, it displays the withdrawal of commodities from its stores and transfers them to a customer. The company can apply various algorithms to evaluate the cost of products sold.
The company's accounting group will record the sales at the end of the cost evaluation of the commodities the enterprise has sold. A qualified bookkeeper must track both the change in the size of assets and the movement of capital after the conclusion of the transaction.
Bookkeeping and Accounting for Businesses
Keeping proper financial records is time-intensive and small mistakes can be costly. BooksTime makes sure your numbers are 100% accurate so you can focus on growing your business.
Main distribution accounting mistakes
Wholesalers do their best to maintain at least a minimal profit, but they inevitably make mistakes along the way. Let's take a look at some of the most common challenges entrepreneurs face in this industry, and perhaps you can avoid repeating them:
Utilizing pen and paper to record data: many business people still keep financial records the old-fashioned way, writing numbers on paper. As a result, they accumulate a whole archive of documents that need to be stored somewhere. In addition, it is not so easy to share a paper copy of reports with counterparties. Therefore, we recommend using special online programs to record all business transactions.
Neglect of cash flow: cash flow problems often arise from over-lending to customers. You should not constantly extend the payment period from customers. Demonstrate activity in the collection of receivables. Expand the checklist of available payment systems.
Launching a wholesale organization involves more than just taking orders and raising capital. Correct bookkeeping is crucial if you plan to prevent future trouble. Without precise reporting of the inflows and outflows of money, it will be difficult to define the current economic position of the organization.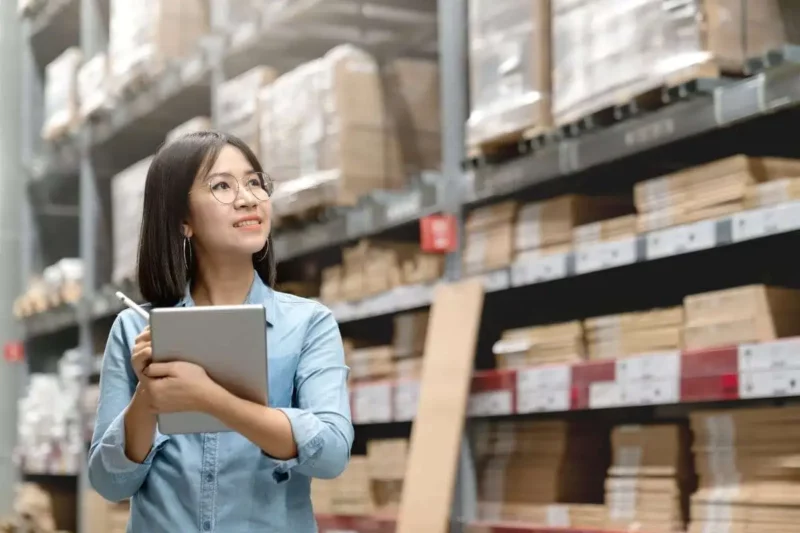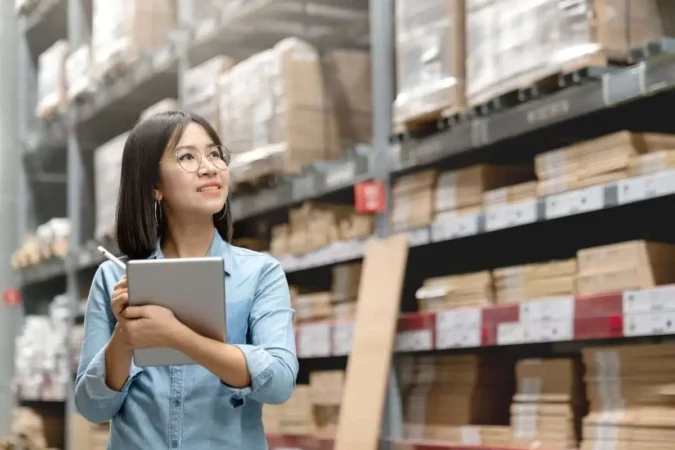 Recommendations on how to improve your wholesale bookkeeping
Many distribution firms are so engrossed in their daily activities they forget to keep thorough bookkeeping. But the bottom line is that you must constantly record your economic manipulations to avoid a headache at the last days of the year. Let's analyze a few pieces of advice for optimizing accounting for distribution companies:
Store records of all operations, including invoices, bills, and bank statements. The information must be kept in an easily accessible form.
Divide individual and business finances to ensure the accuracy of economic reports and avoid audit issues.
Control stocks: track the number of warehouse reserves and expenditures to provide storage and reorder points.
Monitor accounts payable and receivable to ensure invoices are paid on time and capital is obtained.
Bookkeeping services are about more than taking orders and raising capital; carefully recording and monitoring every transaction is vital to prevent challenges in the future. You need to calculate key financial parameters to assess how your distribution business is doing: whether it continues to rise or whether you are on the verge of failure.
Bookkeeping software to support your wholesale enterprise
If you are not a bookkeeper, accounting in the delivery area may seem like a chore. To simplify the work with finances, we recommend implementing special software. It will allow you to deal successfully with reserves and orders. Consider the most famous software in the industry:
QuickBooks is one of the most popular economic digital products that offers extensive functionality, including inventory control, invoicing, and financial document creation.
Sage 50 is a comprehensive virtual system that allows you to monitor stocks, manage purchase orders and sell commodities.
NetSuite is a multitasking online business management solution combining accounting, inventory control, payroll, and online sales functions.
Modern wholesale accounting programs successfully integrate with other software used in the industry, including CRM systems, ecommerce digital solutions, delivery platforms, etc. It will give you a complete picture of the company's economic operations and guarantee tax compliance.
Bottom line
Wholesalers operate in a highly competitive environment that often makes profit growth difficult. BooksTime has the financial tools you need to raise your organization. We have many years of practice working with distribution companies, so we comprehend all the intricacies of wholesale accounting.
Our full range of services ranges from standard bookkeeping to in-depth financial analysis and business consulting. We are ready to assist in budgeting and finding the best ways to manage inventory and cut marketing selling expenses.
Our team of accountants is highly qualified and offers personalized service. When you become our customer, we determine all the features of the functioning of your business and offer a set of services that match your needs and purposes.