Reading Time 5 mins
Every firm wants to gain an edge in today's competitive business environment. While most entrepreneurs have a clear vision of where their organization should go, an outside perspective with accounting advisory services offers non-standard action plans to help businesses achieve their goals.
When it comes to life-changing business decisions, universal systems are often not effective enough, especially if the company owner has big ideas about the development of the enterprise. Only personal consulting services can quickly and easily transform a business.
The definition of accounting advisory services
Accounting advisory services are advisory services that go beyond reaching the standard accounting equation when Assets = Liabilities + Equity. They provide strategic advice in the business environment and explain the economic insights that influence decision-making and the direction to develop the company.
Clients seek consulting services because many firms, especially those in small and medium-sized businesses, cannot perform them independently. The help of a qualified advisor includes value-added services that entrepreneurs do not have time for or cannot and do not want to do themselves.
Professional accountants are ready to share their opinions and advice in the economic industry. In large consulting organizations, a whole group of specialists can voice their decision or vision of the issue in addition to the advisor's opinion.
Bookkeeping and Accounting for Businesses
Keeping proper financial records is time-intensive and small mistakes can be costly. BooksTime makes sure your numbers are 100% accurate so you can focus on growing your business.
Main features of compliance services in the bookkeeping
Compliance services in the financial area mean all financial records and documents of the organization match the regulations and standards accepted in your field. Qualified bookkeepers are experts who know all the rules and directives, so they are ready to assist in preparing the necessary reports and papers. Consider the main examples of external stakeholders that impose requirements on enterprises for calculating taxes and creating documents:
local and federal governments,
banks and other financial institutions,
US Securities сommission,
The Financial accounting standards board, etc.
With ever-increasing levels of compliance, organizations may have to spend a lot of time dealing with routine compliance issues. Qualified bookkeepers help business owners adhere to all accounting standards, providing services related to preparing reports, payroll, and computing the tax base so that you can spend energy on expanding the business.
Advantages of accounting advisory services
Consulting experts have the experience needed to solve various business problems. They are ready to help companies implement changes to increase their profitability, tell them how to save on tax fees and take on the responsibilities associated with coordinating company activities. Consider other benefits of such services:
Growth of overall efficiency: economic experts guarantee the growth of overall efficiency due to the optimization of all procedures, the correct choice of development tactics and decreasing time losses. They will identify inefficient processes and redundancies in the business and offer different solutions to problems.
Maximizing opportunities: consultants with experience in your area will help your organization make informed decisions to improve your bottom line and increase revenue. With economic modeling, precise budgeting and trend analysis, your business will be ready for force majeure.
Minimization of risks: a business advisor will develop reliable and original advice on dealing with risk relying on comprehending all the features of financial processes and his extensive experience.
Professional business consultants provide an outside perspective. Staff members often refrain from voicing their actual point of view for fear of negative repercussions. However, third-party proficients do not hesitate to be honest about what aspects of the business are not performing well.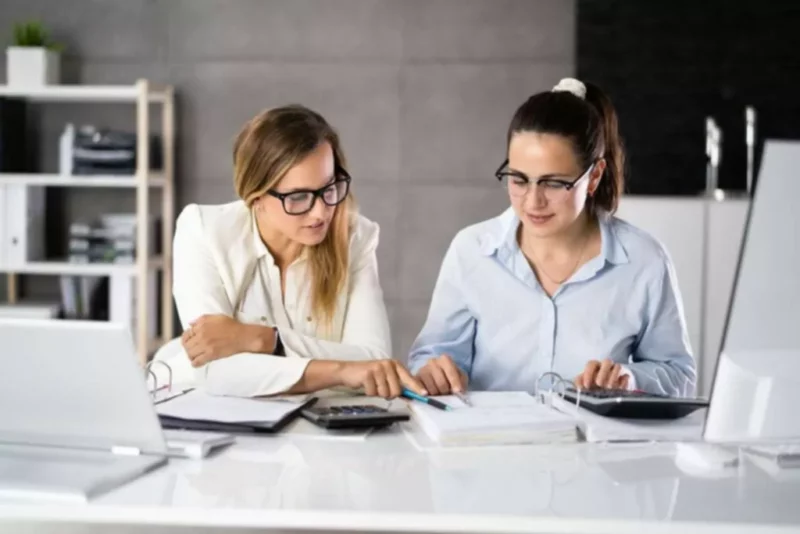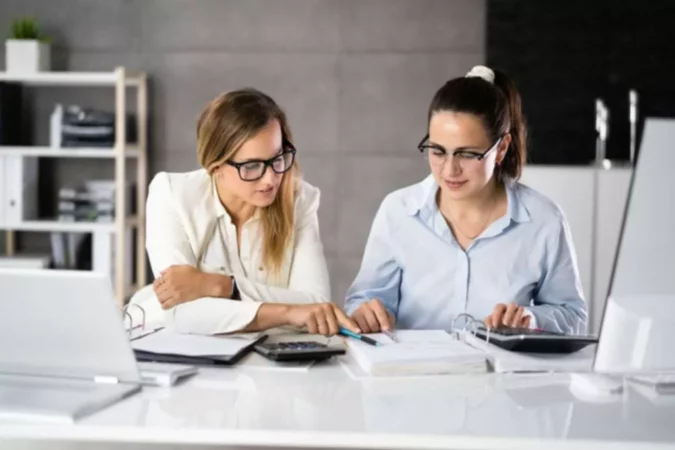 The most famous accounting consulting services in a small business
Small businesses often need experts to help them figure out the numbers. Not all entrepreneurs have passed the CPA exam or even received an economics degree. In the same way that business owners do not always comprehend a company's profitability does not necessarily mean its viability. Qualified financial advisers are ready to assist in such matters:
Crisis management and planning: small firms must plan for unforeseen problems. It has never been more evident than at the onset of the worldwide pandemic when many organizations were unprepared and lacked the necessary capital to survive. Qualified accountants have gone to great lengths to keep clients afloat during the economic downturn and government limits.
Budgeting and cash flow management: this is one of the most popular advisory services, which is quite natural, given the importance of having sufficient financial resources. According to research by SME Loans, 38% of small businesses cannot pay their debts due to negative cash flow. An external accountant will help the company to forecast the inflow and outflow of capital and draw up a reasonable budget.
Retirement opportunities: small business owners often focus on ricing their business while forgetting about plans. A strategic consultant will help entrepreneurs develop short-term tactics and a comfortable retirement.
Bookkeepers are uniquely positioned to help small business owners manage their finances, make the right decisions, and create effective business plans. Whether consultants link to a blog post or explain industry insights, customer education is integral to accounting advisory services.
How consulting firms build relationships with clients?
Understanding the positive impact that business consultants can have on the development of a company, these financial professionals should explain to clients that they are a valuable source of answers and recommendations and not AI-generated Google articles. Here are some guidelines on how to establish a trusting relationship between advisor and customer:
Authoritative advice: business owners often feel overwhelmed when figuring out their finances. A qualified consultant can filter out all unnecessary data and help the entrepreneur focus only on the key insides most relevant to their situation.
Rethinking routines: entrepreneurs are often fixated on following patterns, but consultants bring a fresh perspective to routine processes. Specialists ask leading questions and explain why they perform specific tasks in a certain way to help entrepreneurs see innovative paths to solve problems.
Building honest relationships: economics should set realistic time frames so the client knows when to expect change. Business owners often expect instant results, so consultants must stay connected so entrepreneurs don't fall back into inefficient finance for lack of quick success.
To lay the foundation for continued success, entrepreneurs must first identify their personal needs to create an adequate budget. It is not possible without regular consultations with a bookkeeping advisor. Therefore, specialists should focus not on completing one task but on building long-term relationships with clients.
Bottom line
When business owners realize financial advisors have become their partners or a vital part of the team, this significantly reduces their stress about capital inflows and outflows and makes them feel confident in their future.
They can streamline their economic operations and better understand the financial side of operations by interacting with BooksTime experts. Assisting entrepreneurs in implementing core operating procedures and the technology stack is critical to accounting advisory services.
BooksTime's team of experts is dedicated to helping clients overcome all their economic challenges and reach their end goals. They are unique to each organization, so listing the company's needs and the professional potential to meet them is the basis of our quality consulting.