Reading Time 4 mins
Today's entrepreneurs face severe constraints regarding financial accuracy and compliance with the law. Business owners are forced to combine their daily tasks with more complex and time-consuming jobs such as finance, accounting, auditing, and risk management to apply resources efficiently.
Many large and small organizations use outsourcing, and bookkeeping is one of the primary tasks delegated to third parties. Entrepreneurs have realized that outsourcing provides a unique opportunity to receive financial advice from professionals without additional overhead expenses.
The definition of outsourced accounting
Bookkeeping outsourcing is the process of hiring an outside firm or individual to perform accounting functions, manage the financial records of a business. There is a comprehensive checklist of economic services that may be delegated to a third-party firm; most often, such professionals deal with the following tasks:
payroll preparation,
work with accounts payable and accounts receivable,
determining the amount of taxes and filing a tax return,
preparation of financial statements,
bank reconciliation,
planning, consulting, and budgeting.
It is essential to comprehend outsourced accounting does not always involve signing an agreement with a foreign organization. It means that you pay an independent company to ensure all financial statements are transparent and accurate and that every transaction is recorded correctly.
Bookkeeping and Accounting for Businesses
Keeping proper financial records is time-intensive and small mistakes can be costly. BooksTime makes sure your numbers are 100% accurate so you can focus on growing your business.
Who can use outsourced bookkeeping services?
Previously, only large firms could afford remote bookkeeping, but as technology advances and the popularity of remote employees grows, this option has become available for small organizations. Outsourcing of financial services is suitable for such forms of business:
Small companies often do not need to set up an accounting department and recruit in-house professionals and chief financial officers (CFO) but are looking for specialists with more knowledge than an office manager.
Firms that cannot find a full-time specialist: some enterprises have difficulty hiring specialists who meet their requirements.
Non-profit associations: due to limited budgets, it is challenging for charitable organizations to find an in-house bookkeeper who manages donations and other tax-free receipts. Employees of the outsourcing company may help with all economic problems.
Whether you have 4 or 400 workers, outsourcing financial services is a good option, as all organizations must adhere to payroll and make reporting requests. The sooner you begin dealing with professionals, the faster you achieve the desired results.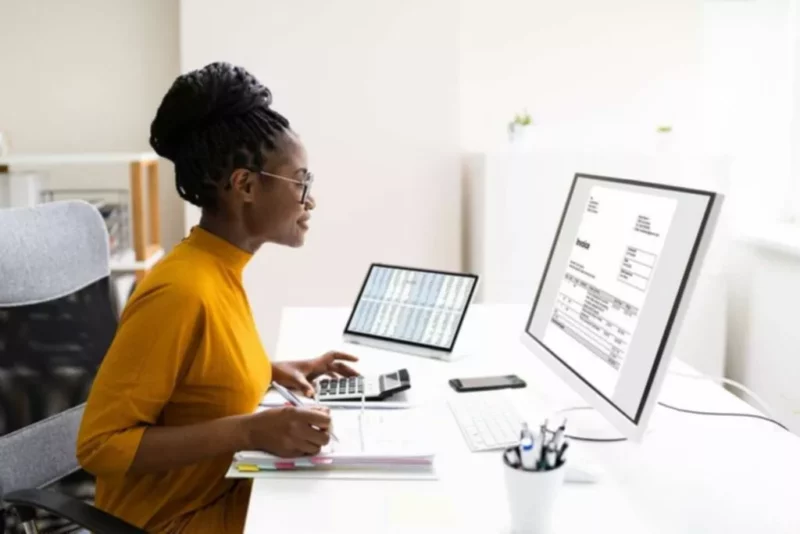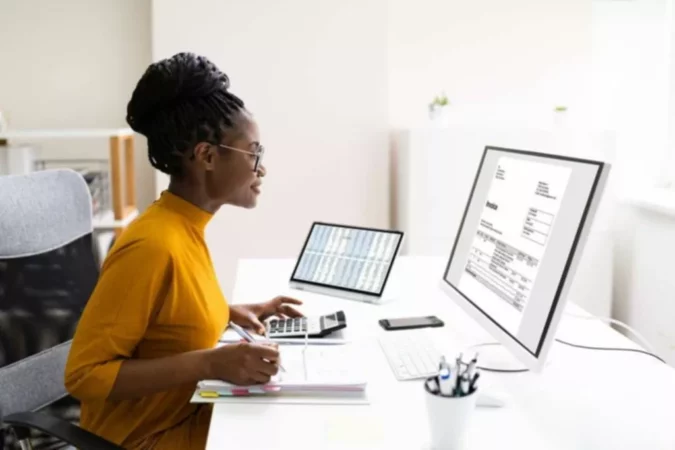 Pros and cons of outsourced accounting
Delegating finance responsibilities provides many benefits, e.g., you can keep your office productive and cut costs. Consider other advantages of such a solution:
More freedom: work on growing your company while experts manage your bookkeeping with secure cloud software. It allows you to access financial data from anywhere in the world, anytime.
Reduce fraud and mistakes: owners of small and medium-sized businesses where a single specialist handles financial accounting are often faced with errors and illegal activities. Such workers may miss incorrect calculations or intentionally forge books. Outsourcing lets you get multiple points of view on the processing of financial transactions, which enhances internal control.
Business continuity: every time an accountant leaves your team, you must hire and teach new bookkeepers. With outsourcing companies, such difficulties do not arise.
Security: all company data is stored on secure servers to protect against physical loss of data and to ensure business continuity.
The only downside to outsourcing financial duties is to decrease control. While you can always contact an account manager to get the reports you need, finding an agency you can trust is essential.
How to select an appropriate outsourced accounting firm
If you plan to get maximum benefits of outsourcing, the next stage is to find an organization that matches your goals and tasks. Experts are sure that quality and productivity are the main points of the activities of financial companies, but other criteria must be considered when selecting counterparties:
Determine the volume of job: before agreeing on the cooperation, you must clearly comprehend the organization's needs, whether you want to entrust the control of all accounting to an expert or, e.g., only interact with taxes.
Learn the specifics of pricing: each organization offers its financial settlement strategy; some firms charge by the hour, and other companies bill by the month. Determine which option suits you best.
Expertise: ensure the selected provider has the necessary licenses, background, and skills.
Safety: some entrepreneurs refuse outsourcing services because they are worried about the security of their information. To avoid insights leakage, make sure financial service providers comply with all security standards and implement advanced data encryption techniques.
The outsourced bookkeeping services offered by BooksTime provides maximum privacy and security to establish a trusting relationship with customers. With ongoing back-office support, you'll have more time to tackle other vital issues, including business expansion, revenue growth, and development strategy strengthening.
Outsourcing financial activities are beneficial for the firm. BooksTime employs real experts who collaborate with businesses from different areas. Therefore, we can offer optimal service at reasonable prices with maximum efficiency.