Reading Time 6 mins
The hospitality business includes various activities related to providing services to tourists and guests, such as transportation, accommodation, recreation, meal and beverage delivery. Like any other area, the hospitality field requires an orderly and transparent accounting of all transactions. While some bookkeeping methods can be applied to all categories of organizations, hotel accounting is very varied.
The rules of the Securities Commission and the Accounting Oversight Board stipulate guest houses of various classes (independent and franchised) implement standardized bookkeeping procedures for capital inflows and outflows.
The definition of a hotel accounting
Hotel accounting lets you track cash flows between departments to assess the economic position of a business over a certain period. Specialists monitor documents containing correct and actual data, including the balance sheet, income statement, and other records. It is critical to carefully monitor the earning and spending of each specific division and keep inventory records.
It is necessary to comprehend fixed and variable costs and the key sources of money to achieve maximum bookkeeping efficiency. Separating income streams is a great practice to alleviate the computing of ROI. Since financial procedures are complicated, delegating their implementation to a qualified bookkeeper with training in the hospitality sphere is better.
Keeping written records of your hotel's activities is one of the most critical objectives to guarantee the business is efficient and legal. The financial staff monitors many performance elements, e.g., controls the timely issuance and payment of invoices. In addition, they monitor room occupancy, average daily rate, operating costs, revenue per available room, and other parameters to guarantee the maximum potency of each action.
The role of bookkeeping in the hospitality field
Accounting is vital for guest houses because it lets you fully understand the current financial position of a commercial property. Using economic activity records, you can analyze the business's development stage at any moment. It lets you make informed decisions and achieve optimal results. Proper record-keeping provides significant time savings when filling out tax documents.
Forming an effective accounting structure allows you to monitor cash flows and painstakingly display each transaction. It creates a whole picture of how much the company spends, receives, and where the capital goes. You may redistribute money between separate divisions for a successful business. Proper bookkeeping provides access to valuable insights that will help in planning and anticipating the needs of the commercial object. You may improve customer service and increase earnings.
No More Bookkeeping Stress
Keeping proper financial records is time-intensive and small mistakes can be costly. BooksTime makes sure your numbers are 100% accurate so you can focus on growing your business.
Main tasks of hotel bookkeeping
Like any other area, the hospitality industry relies on accounting and controlling revenue, costs, resources, debts, and various financial transactions. Such a practice allows companies to identify their advantages and disadvantages, performance trends, and potential growth fields. Consider the fundamental activities that will ensure the stable functioning of the assets.
Creating financial statements: anyone who has invested in a company or plans to invest capital will want to see how the hospitality sector venture has performed over the month, as this field is unpredictable. The most common papers include the balance sheet and the income and capital flow statements.
Budgeting: it is a vital component of the success of an enterprise. The accounting team often starts preparing the budget in August to present the final revenue and spending plan in November. Studying market trends and past data is necessary to predict a hotel's activity.
Payroll: recording hours worked for each employee is essential.
Cost control: part of spending authority is that every department must stay within a specific dollar amount. It is necessary to communicate with each team of specialists and inform them of how things are going with their costs. A suitable variant is to ask workers to get approval before placing orders.
Financial audit: studying economic parameters and comparing actual indicators with planned numbers is vital in hotel accounting. It is a great option to identify all sources of income and spending and guarantee the costs are rational. The performance of an audit must follow GAAP principles; it is a good practice to carry out checks quarterly.
If you own a hotel, you comprehend how difficult it is to manage its day-to-day operations, and finances are added to this heavy burden. Refusal of the assistance of an accountant can lead to a waste of time and resources, and a lack of knowledge will limit the development of a business.
Accounting and financial problems hotels face
It's no secret that hospitality finance may be complicated and have unusual problems. And these troubles often arise when hoteliers already have little time and resources. Let's discuss entrepreneurs' most common issues and how they can be resolved.
Big staff
From the administrators who greet guests at the reception to maids, security, and management, hotels seem to have countless employees. Thus, the problem arises of how hoteliers can meet the workforce's needs during periods of maximum demand, staying within budget.
The study of performance standards and budgetary parameters will ensure optimal staffing considering the current number of guests and other circumstances.
Information overload
Most hotels are faced with large amounts of data, including reports, property management system information, customer reviews, and financial insights from various properties, which significantly complicates analysis.
With information overload, it is essential to implement automated business intelligence systems to stay ahead of methods to increase profitability and cut costs.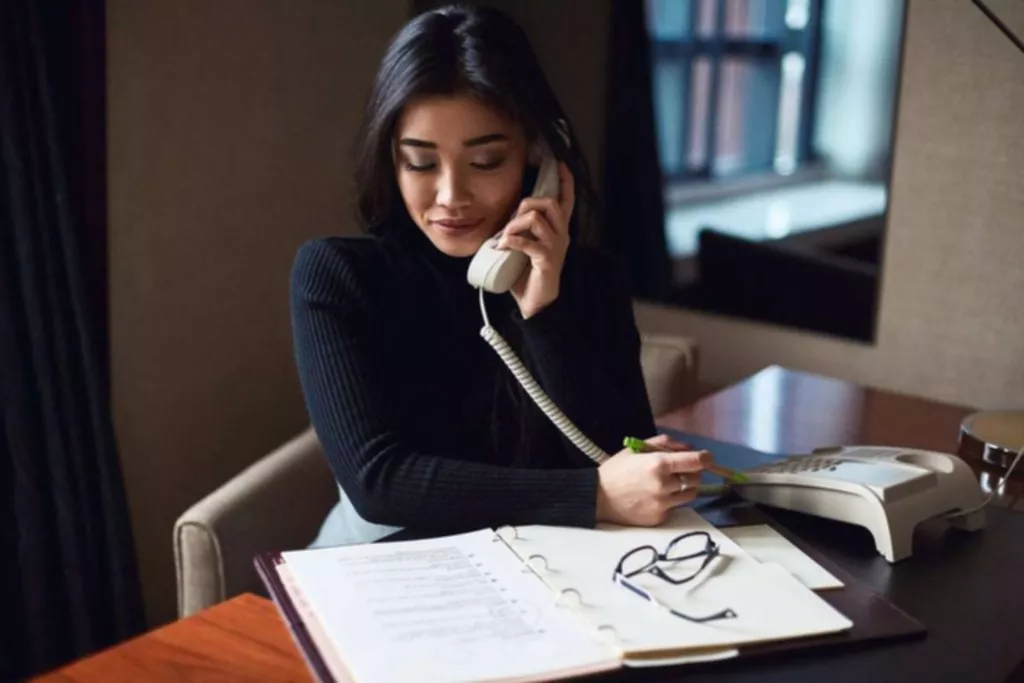 Some tips for bookkeeping in the hospitality industry
Accounting is not easy, but you can eliminate more problems through proper preparation, precise organization of all processes, and automation. The experts have compiled a few guidelines hoteliers should follow to create the most productive bookkeeping system possible.
Perform setup: customizing accounting will be acheless if you collect the obligatory data before starting work. Take the time to map all the economic insights linked with your business. It should include various kinds of deals that need to be tracked and documented.
Select an accounting mechanism: hotels may prefer a cash or accrual basis. The cash technique recognizes profit when money is received into the account and income at the moment of capital withdrawal. Such a system is simpler to adopt, but it provides less accuracy. The accrual technique suggests recognizing profits at the moment of earnings and deducting costs when they arise. It includes careful control of receivables and payables.
Synchronize the POS with the accounting practice: all deals that appear in the POS, whether cash, bank card, or virtual payments, will be automatically added to the bookkeeping system so that you do not have to process numbers for a long time.
Remember, it is critical to permanently save receipts and invoices after paying expenses. It will simplify the preparation of statements; you may also need to present invoices during audits or when calculating taxes.
Best software to provide a hotel bookkeeping
Over the years, the introduction of advanced hotel accounting programs has changed how people in the business perform their job related to managing the economic structure. By adding an application to their activity, entrepreneurs can more reasonably manage banking operations, payroll and tax base, audit, and perform other commerce work. Consider the most famous digital platforms to simplify bookkeeping in the hospitality sector:
Nimble Property: this system has many useful features, making it an optimal accounting software for entrepreneurs trying to find special hotel management instruments. You can employ a door lock function that offers different access levels to your assets. You may add a baseline performance dashboard to review financial statements and determine a budget. Such an application also allows you to outsource accounting books.
AvidXchange is a digital platform for the hospitality sector that decreases manual information entry and paper invoices by automating billing and paying. With several taps, you can watch, encode and confirm charges. Such a system lets you set up workflows and register transactions to support control over the hotel's cash flow.
Infor HMS is a financial management application designed to apply in the hospitality area. It is a cloud-backed digital product allowing hoteliers to track all processes while providing high client service. With such a program, your residents can log in and out on their gadgets; you may monitor house-making and concierge procedures and study customer feedback to increase their satisfaction levels in the future.
It is critical to select the application that fully suits your business needs. Thoroughly study each digital platform's primary options and benefits to find the only solution that will assist you in operating your finances reasonably.
Final words
Accounting is integral to any enterprise, and hotels are no exception. Since managing a guest house is a lot of work, you will likely have to pay experts to handle all the financial complexities. The optimal solution is to delegate accounting responsibilities to the outsourcing firm Bookstime. Our specialists have significant experience in solving non-standard problems in the services area.
Besides compiling and expertise in the precision of the balance sheet and income records, professionals are ready to provide personal tax computing, capital flow research, budgeting, and making predictions. You will achieve perfect results with the correct program and professional advice.