Reading Time 5 mins
Many have heard about the importance of a bookkeeper. It's an employee who keeps books, controls transactions, manages clients' finances, and is often responsible for billing and invoicing. But what about a professional bookkeeper?
Check out our article about the qualifications of professional bookkeepers. You will learn more about the benefits of hiring a qualified specialist. Moreover, the article covers the requirements for a professional bookkeeper to help you hire a high-skilled expert.
Who is a professional bookkeeper?
Bookkeepers are in charge of documenting journal entries and performing bank reconciliations. They must spot little hidden errors and typos in budgets, invoices, reports, receipts, etc. Typically, they use accounting software to prevent bigger issues.
Many claim to be specialists without the qualifications and certificates to perform auditing jobs. It's common among many prospective students to work as bookkeepers while acquiring a degree in accounting. Still, it doesn't make them an expert. A professional must have the following:
A qualification
A bookkeeping certificate
Experience in keeping records
So, bookkeepers can still be accounting students, but they can't claim they are professionals. Let's dive into each factor that makes a candidate a professional.
Qualifications
Financial employees create financial records for businesses. Because accuracy is critical, it is a job that needs thorough recordkeeping and attention to detail. For example, tax preparation requires precision in data recording. Furthermore, company owners depend on precise bookkeeping to make financial decisions.
Thus, an expert must be qualified to complete a set of following tasks:
Maintaining accounts payable and receivable
Billing
Generating financial statements
Auditing
A professional bookkeeper has hard skills in accounting and finance, and data entry. Moreover, experts should be familiar with the most common accounting tools and technologies. They have to know how to use Microsoft Excel, QuickBooks, FreshBooks, Xero, etc. Moreover, new technologies emerge, so they must follow recent trends to qualify for the jobs they perform.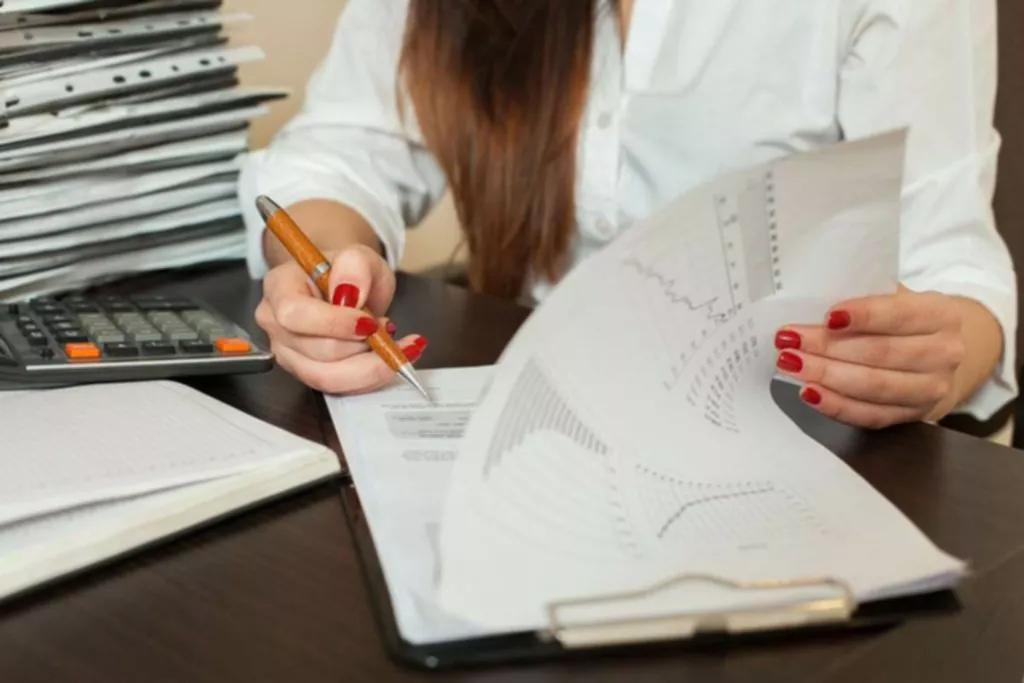 No More Bookkeeping Stress
Keeping proper financial records is time-intensive and small mistakes can be costly. BooksTime makes sure your numbers are 100% accurate so you can focus on growing your business.
Certification
A bookkeeping certificate is an expert accreditation that reflects a person's competence level in financial areas linked to managing financial statements and transactions for a business or organization. Experts can obtain certificates from approved professional institutions (and courses) or colleges.
While in most cases, it's accepted to have a degree in accounting, some experts obtain certificates from nationally top-ranked CPB and AIPB associations. If you need an expert, check whether the potential candidate has a certificate from one of these associations.
Experience
This profession requires experience and skills. Moreover, bookkeeping experts should continuously grow as professionals and keep learning new skills. They must be proficient in using professional software such as QuickBooks or FreshBooks.
Certified bookkeepers must have the experience to understand how the company's cash flow dynamics work. Because they have a unique grasp of how a firm's day-to-day activities affect its finances, an attentive and experienced bookkeeping employee can foresee the impact of everyday operations on cash flow and expense management.
A good clerk can effectively display facts to facilitate the job of an accountant. However, all these tasks require experience, training, and practice.
Tasks performed by a professional bookkeeper
Big companies have accounting departments with experts overseeing record keeping, data analysis, and other tasks. But what about small and mid-size businesses?
Depending on the firm's size, experts may be in charge of some or all of these tasks:
Covering expenses
Service billing
Preparing records for the tax season
Income and deposits recording
Balancing all accounts
Payroll administration
Statements reconciliation
Preparing financial statements
Taking care of past-due accounts
Typically, the number of duties depends on the company's size. Some bookkeepers ensure to properly keep all documents, while others have more extended lists of tasks. Moreover, you should be better prepared for audits in case the state or a governmental organization decides to check your firm.
Why is a professional bookkeeper important for a business?
Professional bookkeepers have deep knowledge and understanding of accounting principles and how to accurately maintain financial records. They can help businesses stay compliant with tax laws, ensure accurate financial reporting, and provide detailed and timely financial information to management. Professional bookkeepers also possess strong organizational and problem-solving skills and are able to recognize and handle discrepancies.
The result of their work will assist you in the company's budgeting, preparing tax returns, organizing the firm's finances, and much more. Don't avoid this procedure if you want to keep finances in order.
While some business owners can handle bookkeeping, they aren't always as successful as they believe. Here are a few primary reasons why hiring a professional is essential for your company:
Proper budgeting
Keeping the company tax-prepared
Keeping books in order
Effective decision-making
Complying with all government and state regulations
Bookkeeping is critical for a variety of reasons. Not everyone is an expert regarding keeping books properly. That's why the best decision is to get a professional employee to perform this task.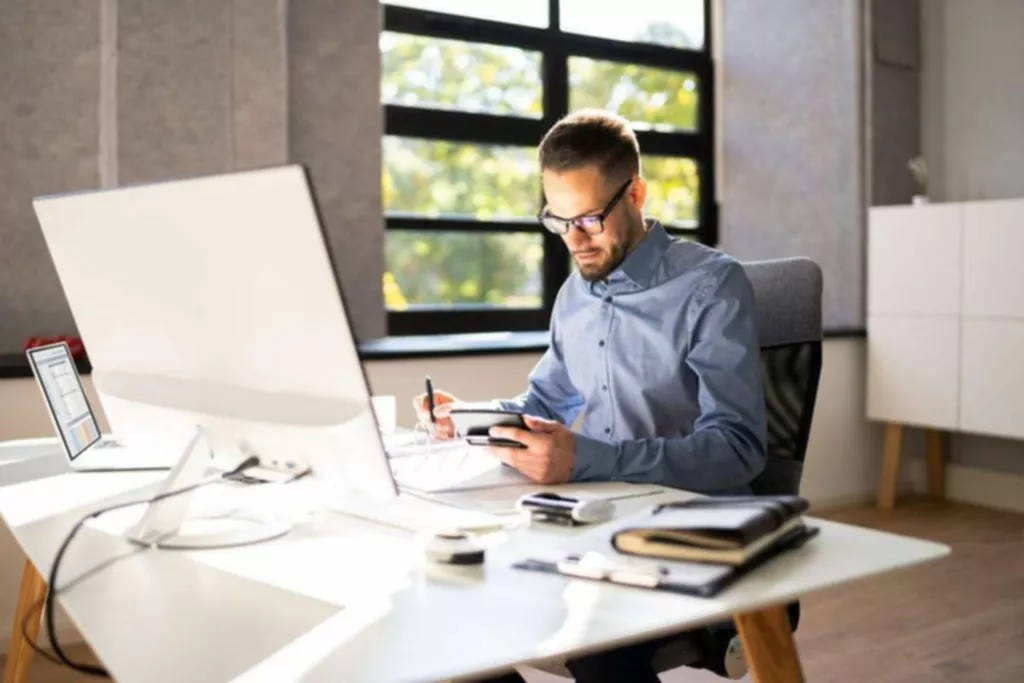 Requirements to a professional bookkeeper. How to choose one?
Whether you want to hire a part-time or a full-time specialist, working with a professional employee is imperative to get the best services. Given the information provided by this article, one may assume that it's enough to check a candidate's certification and experience. However, check their other qualities.
These are a few things to pay attention to when hiring a bookkeeper:
How well-informed is the candidate? Most likely, you seek future employees from different sources and have some information about the company circulating on the Internet. Check whether the applicant is well-informed about your company since it proves they are attentive to detail.
Is the candidate reliable? When planning to work with a bookkeeping or accounting firm, check out the reviews about the company. Similarly, check the reviews of other clients if you're planning to work with a freelance expert.
What tools does the expert use? Having an extensive list of tools and software programs in the CV means the candidate regularly updates the knowledge, appreciates technology, and offers flexibility to clients.
Does the applicant understand the industry? Ask questions about your sector during the interview. It's a good idea to also ask about the bookkeeper's experience in this industry.
Entrusting money to a reliable clerk is critical since it's an investment in the long-term sustainability of a business. Employing a specialist is, therefore, essential.
Bookkeeping isn't the fanciest profession in the world, but it's essential to a company's success. A skilled bookkeeper works hard to ensure the accuracy of the organization's financial records and to investigate unusual activities or spot typos in documents.
Professional bookkeepers may not guarantee immediate wealth and prosperity, but their labor and insights are critical to the company's growth. Their expertise, knowledge, and experience are invaluable in making sure that finances are managed properly. However, it's up to you to decide whether to take care of bookkeeping yourself or hire a professional.