Accounting and bookkeeping are the most crucial functions in both small and large businesses. In this review, we will tell you about one of the options you have for your bookkeeping and accounting tasks – outsourcing them to TOA Global Accounting.
Overview of TOA Global Accounting
TOA Global – The Outsourced Accountant is a highly engaged bookkeeping and accounting team that utilizes modern technology to offers its clients the best service. TOA Global has over a thousand accounting and professional support staff in the Philippines, which means that it has appropriate talent to handle the client's bookkeeping and accounting needs no matter how small or big the company is and in what industry it works.
Even though The Outsourced Accountant is located in the Philippines, your accounting team will be working in your time zone. This means that you can contact your bookkeeper or other specialists during a convenient time. TOA Global can become an invaluable part of your business. You can contact them for a free consultation via a form on The Outsourced Accountant website or call them. The phone numbers are provided for Australia, New Zealand, Philippines, USA, and Canada, where they have local offices.
Services Provided by TOA Global
The Outsourced Accountant has the capability to cover many time-consuming tasks in your company. They can do these tasks more effectively thanks to the expertise, experience, and access to the latest technology. Additionally, they give you an opportunity to receive all the services for a third of a price you would pay local specialists and have a peace of mind when the tax time arrives. The main roles in this team include:
Accountants
Bookkeepers
CPAs
Payroll and admin specialists
Client service assistants
Executive assistants
Corporate secretary
Marketing coordinator
Financial planning assistants
Data analytics.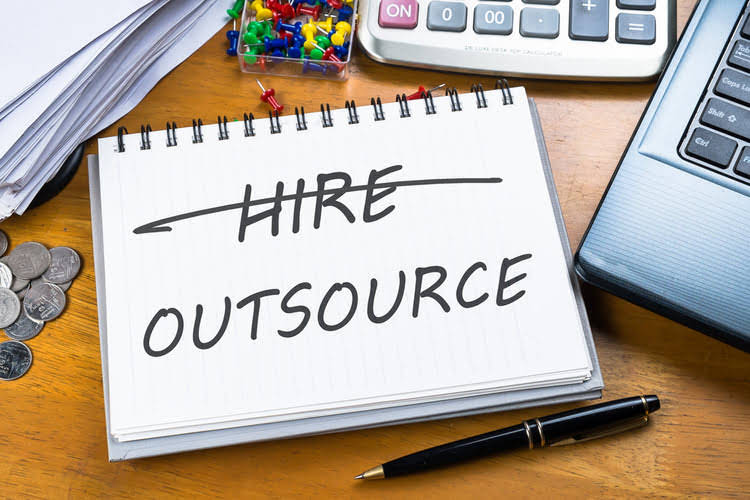 Hiring vs. Outsourced Bookkeeping and Accounting
One of the traditional ways to go about it is to hire a part or full-time employee, depending on the size of your business. You will need to handle the search, hiring, training, and salary payment process in addition to providing a working space for that individual and of course paying payroll taxes, benefits, time off, etc.. You might also be faced with difficulty to find loyal, especially in case of a part-time employee, skilled and experienced in your industry specialists without paying a fortune.
With an outsourced accounting firm, your business usually gets a technology-enabled and secure relationship. You also get a fractional share of a professional accounting team with 24/7 access to a wide skill set. The technology and automation allow them to be very efficient, greatly lowering the costs for you. All your accounting and financial functions can be under one roof.