What is SmartBooks?
SmartBooks provides bookkeeping and accounting services to small and medium businesses. It is a provider of outsourced accounting, payroll, CFO, tax, and HR services. It helps businesses to get the most out of their books and delivers business management tools that will help them charge up their business, taking it from quotes to cash in a single powerful platform.
SmartBooks software used to support its clients includes the best technology, such as Quickbooks, ADP, Tallie, and Bill.com. When entrusting your finance department to SmartBooks, you will get a dedicated accountant who will not only do daily bookkeeping but will know your business well and be able to answer all of your questions.
A senior accountant will review your business account every month to ensure that everything is done correctly, and your business is getting the most out of your books. You will also be able to schedule weekly, monthly, or as needed meetings to discuss your books.
Moreover, you have round-the-clock access to your account. This means that you can always get up-to-date and reliable data necessary for making business analysis and decisions with just your SmartBooks login info. The business will maintain complete control over its accounts and financial resources.

Who SmartBooks Is Best For?
SmartBooks is an accounting service that is best for small businesses who want specialists with over 10 years of experience to manage their finance department. It already manages the finance departments for many small businesses in different industries across the United States. There will be no need to hire, train, and manage new staff members. Here is a list of businesses that SmartBooks primarily serves:
Professional Service Providers
SmartBooks will help you manage your company's profitability and provide reports on whether your client engagements bring the profits you are looking for. It will also provide other performance metrics, such as overhead rates, gross margin, and contribution margin. SmartBooks will assist you with cash management, so your business can always cover its expenses and pay its employees. You will always know where your business stands, and annual forecasts will help you move in the right direction.
Marketing and Advertising Agencies
Marketing and advertising agencies have to always stay on top of the ever-changing market. With SmartBooks, it will be able to focus on its growth while still being able to track its profitability and analyze data that measures business performance. SmartBooks also manages payroll, business debt, expenses, and other cash activities. It will also create forecasting reports to help you understand where you need to spend more or less.
Software and technology companies can focus on developing new technology and keeping up with market demands while SmartBooks will take care of the finances. It will ensure that you get the money you deserve based on your contracts and that you stay VSOE compliant. Besides revenue recognition, your cash management will also be taken care of. SmartBooks also provides software specific business performance metrics, budgeting, and forecasting.

SmartBooks Pricing
Smartbook price is affordable to budgets of even small businesses. It offers customized solutions for any sized budget. You can easily schedule a free consultation with SmartBooks to see how their team can meet your business needs.
The business will get a fully staffed accounting department that will take care of all bookkeeping and accounting tasks and generate meaningful data and reports for real insights into your profitability and costs.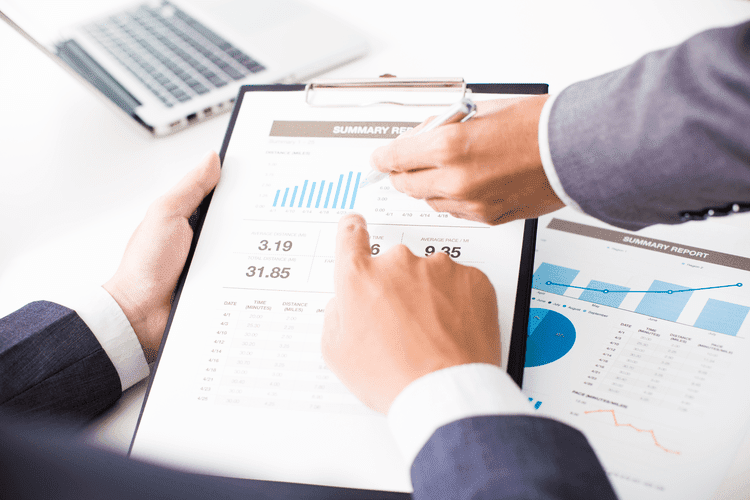 Overview of SmartBooks Features
24/7 account access and control
Monthly financial statements
Bank reconciliations
Credit card postings and reconciliations
Accounts receivable
Accounts payable
Fixed assets accounting
Equity accounting
Payroll
Sales taxes
GAAP compliance
SmartBooks user reviews
We believe SmartBooks reviews from its clients are very valuable. Here is what its clients have to say:
"I love that have with SmartBooks I have a dedicated specialist focused on my account, so he understands and anticipates the type of transactions that come through my account without needing to get me involved each time."
Mary Jenkins
"When I first heard about SmartBooks, I was nervous about switching from a standard, old school accounting to outsourcing my whole accounting department. Within a week, my fears were dissipating. Three years later, my fears are completely gone. SmartBooks completely meets my needs as a small business owner and saves me time and money."
Cary B.
"Overall SmartBooks has helped me to track and monitor my business financials. Tax seasons has been a breeze the last two years with SmartBooks – something many in-house bookkeepers and freelancers struggle with."
Mitchell K.
Bottom line
SmartBooks enables businesses to be more successful by having access to accurate and timely financial reports. With SmartBooks help, managers and business owners can make good business decisions and focus on revenue and profit-generating activities. Moreover, it allows businesses to save money and time. For example, Social Fulcrum saved 15 hours each week and $100k after just one year with SmartBooks.