With so many options today, finding a bookkeeping and accounting specialist that is knowledgeable, flexible, and does not cost a fortune can be hard, but it does not have to be. Today, we will review an outsourced accounting company and what it has to offer small businesses.
What is Salt Lake City Bookkeeping?
Salt Lake City Bookkeeping offers outsourced accounting services mainly for small businesses in the United States. It allows business managers and owners to always know their financial position. SLC Bookkeeping will allow you to make good decisions and grow your business while minimizing any undesired events. You will be able to give answers to your investors and effectively plan for the future. Your clients will also appreciate that you put in more time to develop and promote your product or service.
Salt Lake City Bookkeeping Services for Small Businesses
Bookkeeping– SLC Bookkeeping can do basic bookkeeping for your business on a daily, weekly, or monthly basis.
Accurate monthly reports – reports help you maintain a budget, predict cash flow, and forecast revenue. They also help to evaluate if you met your goals and requested by investors, banks, and other parties.
Books catch up and reconciliation – if you fell behind, this team can get you back on track and reconcile all your records, so they reflect your true financial activities.
Setup of chart of accounts, payroll, and more – new business owners do not always know how to properly and effectively setup documentation and other back-office systems – this company can help.
Financial budgeting and forecasting – with financial forecast and budgeting, you can see where your company will be in the next few months. This will allow you to identify threats and opportunities and properly plan for them. It allows you to look forward rather than backward.
Consulting – SLC Bookkeeping experts can provide guidance and advice on developing, growing, and improving your small business.
Taxes – together with experienced tax professionals and a trusted third-party CPA, SLC Bookkeeping will have you all prepared to file your taxes. A tax planning service is also available.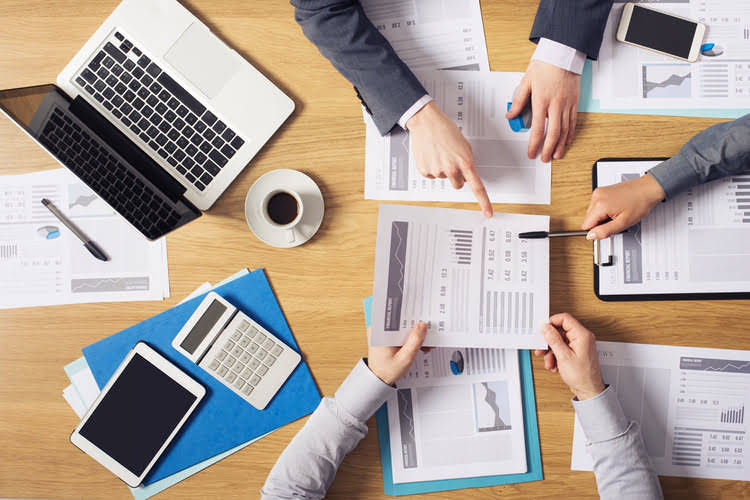 Why outsource your bookkeeping to SLC Bookkeeping?
By outsourcing your bookkeeping and accounting tasks to Salt Lake City Bookkeeping you will have a peace of mind about your books and can concentrate your effort on other core functions of the company, such as sales and marketing and consumer services. Ultimately, they will help generate more revenue for the company.
You can be sure that quality services are delivered by SLC Bookkeeping because it has professionals in many industries, including hotel and hospitality, lawyers, real estate, contractors, yoga studios, and others. They do not try to serve every size and type of business and that says a lot about their professionalism and that they truly care about their clients' success. Additionally, this company is always on top of all the laws and other changes that might affect your company.
Your company will benefit from having a whole company working for it. This means that you not only get multiple professional minds if an issue arises, but you also have a back-up if the person working on your books is unable to do it for any reason.
A huge benefit of outsourcing your bookkeeping and accounting is that you will only need to pay for the actual service and nothing else, thus, cutting down on the overall productivity and payroll expenses.
The services that the Salt Lake City Bookkeeping provides will allow your company to understand where you are losing money and where and when you should invest your money and efforts. This is exactly what small businesses need to grow and not become one of those businesses that fail in their first years of operation.
Outsourcing also allows for much flexibility. SLC Bookkeeping offers customized solutions, so you can choose if you want to just have monthly bookkeeping or would also love to have financial forecasting and maybe even a small business one on one coaching.
Another advantage we would like to point out is that this company is an expert in QuickBooks. Moreover, you will have a free subscription to QuickBooks Online when using their services. This is perfect because even if your company grows and you decide to have a bookkeeper or accountant in your office or services of a company that specializes in working with larger companies, your bookkeeping records will not be lost and you can continue them without any hiccups.