Reading Time 6 mins
In today's business environment, firms successfully outsource many activities, including bookkeeping, payroll, IT, and developing and implementing marketing campaigns. However, not all entrepreneurs comprehend they can delegate part of their financial responsibilities to outside proficients. By recruiting an outsourced CFO (chief financial officer), you can establish interaction with economic specialists who implement modern techniques and tools in their activities. It allows the firm to feel the profits of advanced practices without being limited by internal potential.
The definition of outsourced CFO
An outsourced CFO is an external economics proficient who provides quality financial, commercial, accounting, and operational tips tailored to your enterprise. You may recruit such a specialist hourly, part-time, temporary, or long-term.
An external financial expert has practiced in various economic positions in private or public institutions at different life cycle phases. They successfully collaborate with startups, small firms, and transnational corporations to make financial strategy, model various development scenarios and unit economics, and build precise forecasts.
What services does an external CFO offer?
Remote economic experts provide advice and support on various commercial issues. Such services assist the firm in making informed decisions and looking for areas for enhancement. The most common checklist of CFO services includes:
Planning and computing budget enables you to comprehend the company's current state of affairs, develop mechanisms to guarantee future optimization and create algorithms to reach strategic goals.
Projections and analysis: economic insights and their expert analysis help you discover current trends, evaluate the firm's activity and decide the future directions of the commercial expansion relying on commercial papers.
Financial management: accurately handling capital inflows and outflows is critical to the longevity of your firm. Economic proficients will assist in tracking each manipulation, ensuring timely payments and rational employment of resources.
You can concentrate on what you make best when you don't have to constantly bother about reports, regulatory changes, budget predictions, and cash flow tracking. You will become a strong and successful leader comprehending the economic component of your firm is under constant, qualified control.
No More Bookkeeping Stress
Keeping proper financial records is time-intensive and small mistakes can be costly. BooksTime makes sure your numbers are 100% accurate so you can focus on growing your business.
What are the benefits of outsourced CFO services?
There are many causes why you might decide to delegate the duties of the CFO. They create many commercial profits and are an excellent decision for any entrepreneur. Below are the fundamental arguments in favor of cooperation with these proficients:
Spending efficiency: if you decide to cut spending without compromising the quality of your monetary services, we recommend you seek assistance from an outsourced CFO. Instead of constantly paying wages and other remunerations, you can only give money for the most vital services by furnishing a workplace.
Scalability: transfer of powers lets you decrease or raise the volume of monetary services, given the current state of affairs in the organization. This versatility enables firms to adapt to unstable conditions and always obtain support.
Independence: the specialist offers a non-standard and unbiased point of view that eliminates conflicts of interest.
There are complex financial processes that an experienced specialist may only solve. Mergers and acquisitions are sophisticated commercial transactions that involve constant meetings with a department of proficients and considering all parties' interests. Engaging third-party professionals is a prerequisite for the successful completion of transactions.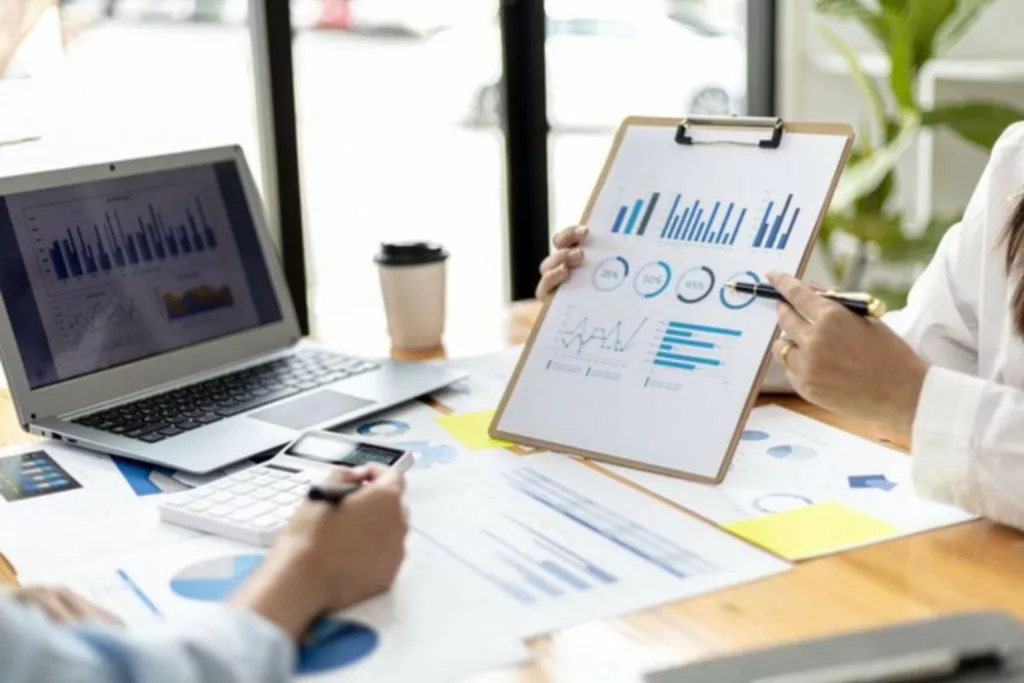 Principal risks of external CFO
As you comprehend, collaborating with such a specialist guarantees many advantages, but there are also disadvantages to such a solution. A study of the strengths and weaknesses of delegating such services lets you decide whether you need a remote specialist or whether hiring an employee in the staff is worth it. Consider the main risks that arise when outsourcing:
Selecting the wrong firm: if you have never worked with an outsourcing firm before, as a result, crucial financial information may fall into the hands of fraudsters. Therefore, taking a responsible approach to select counterparties and checking user reviews is vital.
Reducing direct control: when recruiting a CFO, you may lose complete control of your business. Entrepreneurs often worry that if they do not form their finance department, it will be challenging to monitor the economic indicators of commerce. However, any responsible outsourcing organization will regularly provide you with documents so that you may observe the slightest variation in the area.
Additional spending: although delegated financial services are cheaper than recruiting a full-time worker, there may be hidden fees that a company must pay after using their services. Ask the firm questions about all payments before entering into a contract.
Risk mitigation: different forms of risk, from market volatility to major economic crises. A practiced CFO will assist you in identifying and mitigating potential business risks by forecasting and studying trends.
Sometimes it can be not easy to find specialists with practice in your field, especially for non-standard enterprises with special economic requests. When recruiting, you should analyze the business needs of your area to find a proficient person who recognizes different aspects of your industry.
When to recruit an external CFO?
Most firms begin to interact with accountants at the project launch stage or immediately after the start of the firm's activities. But once you're faced with higher-level economic troubles, it might be worth considering dealing with external experts, especially if full-time recruiting is too expensive or you have little work. Let's discuss the primary indicators that it is a perfect moment to begin interacting with CFO:
You make economic decisions with confidence.
You decide to enlarge funding to guarantee the expansion of the enterprise.
Your enterprise generates a large amount of information, and you are looking for a qualified worker who may analyze these insights.
You can't handle a lot of cash flow when funds come in from many sources and go in many directions.
Your bookkeepers are asking more frequent questions you don't have the answers to.
You must form a pack of commercial documents to inform the board of directors about the results of your activities.
As the enterprise grows, the firm's economic system becomes increasingly ramified. It is complicated for an entrepreneur to solve economic troubles, track assets, control cash flow, enlarge investments, and draw up financial statements. You may transfer part of the monetary duties to a third-party organization.
How to pick up an outstanding CFO
Choosing an optimal economic services provider can be a difficult objective, but several factors will assist you in deciding. Knowing key aspects of the education, practice, and skills of an outsourced CFO, you may be sure the supplier will cope with the duties assigned to him. Let's discuss what other points to consider when you try to find CFO:
Practice in the field: enterprises that work in varied areas and diverse verticals have distinct tasks and priorities. Try to find a virtual consultant with experience in firms like yours. The CFO must comprehend SaaS business algorithms and key activity measurement metrics if your organization is in the SaaS segment.
Primary purposes: to evaluate the profits of cooperation with the virtual CFO, think about what problems you want to solve and what aims to achieve. You can formulate a competitive objective, e.g., an economic study or a general goal, such as setting benchmarks for which the business should aim. Understanding the goals before hiring will help determine what questions to ask the candidate and what to analyze when choosing a CFO.
Consultant or service department: consider recruiting one expert who works with you one-on-one or a group of proficients composed of CFOs working together to reach your aims. Single specialist services are cheaper, while the group provides the profits of several professionals and faster turnaround times.
Engaging with an economic specialist does not always mean recruiting an in-house worker with a high salary. As your organization grows, consider recruiting outsourced proficients to obtain occupational advice at an affordable price.
Final words
CFO services are delegated to third-party firms across the US, providing business owners with many profits. Although outsourcing the CFO tasks ensures advantages and some downsides, such qualified advice may save significant business costs.
BooksTime's experts are ready to assist you in controlling cash flow, writing a business plan, analyzing performance metrics, computing a budget, and effectively managing revenues and spending.
Our skilled accountants will study different aspects of your business, check the parameters that affect the profitability, offer practical recommendations, and free you from time-consuming and sophisticated economic jobs for a moderate fee. You can rest easy comprehending professional CFOs will go the extra mile to assist you in reaching your commercial aims.