Learn How Bookstime Is Different
Before you start using inDinero, you might want to pay close attention to inDinero reviews such as this one because this solution will directly affect the two things you can't afford to compromise in your business- finances and accounting. After all, taking your company to the next level starts with your finances.
What is inDinero?
While accounting might not fill you with the same passion as your business does, if you do not have a firm grasp on your books, you will not be able to continue doing what you love. Even if you hire a bookkeeper or keep track of income and expenses, it does not really give you the real analysis of your business health. inDinero is the fastest and easiest way for business owners to track their money. It will sync data across all of your financial accounts, which means that all your transactions will be tracked in one central location. You will be able to spend less time on bookkeeping and more time running your company. It is a SaaS and financial analytics tool that allows businesses to do taxes, payroll, and money management software. inDinero accounting solution allows you to see your day-to-day operations as well as the larger picture of your business activities.
Overview of inDinero Features
inDinero mobile app
Automatic categorization
Real-time financials
Custom Chart of Accounts
Expense tracking and classification
Revenue recognition
Automated transaction categorization
Inventory management
Invoicing and bill pay
Payment processing
Financial data visualization
Reporting
CPAs and tax experts
Tax preparation and filing
inDinero Benefits
Automatic transactions categorization
Just like your accountant, inDinero will automatically categorize all your transactions for you. This means that you or your accountant will not waste your time, and your bookkeeping will be more accurate.
inDinero accounting solution monitors your business accounts around the clock to look for unusual spending activity, and others would not otherwise notice.
Business owners do not have a lot of time to deal with complicated accounting software, so inDinero was designed with this in mind. inDinero is not just another accounting program – it is a service for business owners who do not want to deal with accounting software and would rather focus on what they love to do.
inDinero delivers a real-time financial dashboard that gives you instant answers to your important financial questions and helps to manage your money wisely. It will surely change the way you do your business and manage your money. Users can access financial reports and other data at any time with just their inDinero login credentials.
inDinero team will take care of your books, so you can fully focus on running and growing your business without worrying about forgetting to do journal entries or doing them incorrectly.
Employees are an important part of every business's success, so it is important that they stay satisfied. inDinero will ensure that payroll and employee benefits are done on time and without mistakes. You will get more time, and staying in compliance with the law will be much easier.
Accounting and tax experts
According to inDinero reviews, users find support from accounting and tax specialists a valuable part of inDinero service. Accounting specialist help to analyze financial data and reports, so businesses can better manage their money and plan for the future.
How Much Does inDinero Cost?
inDinero pricing includes two plans. The Essential plan covers the basic needs of start-ups and small businesses and will take care of everyday bookkeeping and important financial reports. If your business requires more accounting and tax services, you can go for the Custom plan. This plan will be tailored to your particular business needs, including budget analysis and revenue recognition. inDinero also has tax experts on its team and offers basic tax filing services. It will prepare your business tax and file them. The fixed inDinero cost for tax filing includes one Federal and one State tax return with a possibility to add more at an additional cost.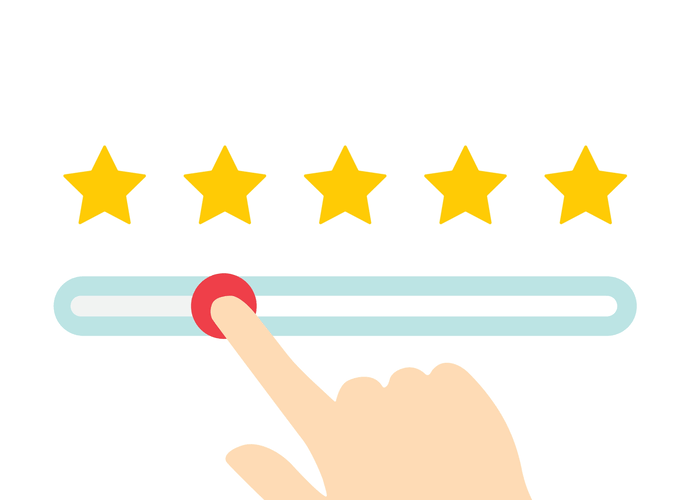 inDinero — User Reviews
"My company has been using inDinero for accounting, taxes, and payroll for about half a year now, and they've truly been lifesavers. Nowhere else could we get bookkeeping, accounting, and payroll for so reasonable a price. Having all of these services from a single source has made it so much easier to keep the company operating smoothly. Also, fantastic service." Alice Z.
"It handles pretty much everything for you and is very user-friendly. The layout and design are nice and clean looking. There's not a ton of extra, useless stuff jumbling up everything. It can fully replace two to three other software programs." Jessica B.
"I've been using InDinero for 8 months. They were the only truly all-in-one fixed price accounting solution I could get my hands on. The staff is knowledgeable, friendly, and available to chat whenever I need to talk. Everyone I recommend them to join and my friends, all see them as a breath of fresh air in an industry that desperately needs to modernize." Daniel H.
"inDinero definitely organizes our company financials well. They make it easy for us to scale and explain very well how each decision affects the company's bottom-line. We also enjoy the tax filing aspect of our agreement. Their customer support is #1. When there is a question, response is almost immediate (within the same day) and attention to detail is paid to your inquiry. They really care about their clients' experience." Courtney Caldwell