Reading Time 6 mins
Accounting is an integral part of any company because when making any business decision, it is necessary to keep financial well-being in mind. However, not all accountants have the essential skill set to interpret information in a way that will help the firm achieve maximum efficiency. According to the Bureau of Labor Statistics, there are an average of 170 200 finance job openings yearly, while qualified employees are the preferred option. Let's discuss who a certified bookkeeper (CB) is and what benefits it will bring your business.
The definition of a bookkeeping certification
Bookkeeping certification is a process of getting a certificate confirming specialists' skills and knowledge in various accounting processes. Certifications can cover critical tasks such as preparing financial statements, implementing software and managing accounts payable, and additional functions including calculating depreciation for bookkeeping adjustments, debugging reports and handling inventory.
Since all firms that carry out financial transactions must keep account records, certified bookkeepers can work as accountants in almost any field. In small firms, they may track all financial processes, while in large organizations, they can manage only individual accounts.
List of responsibilities of a certified public bookkeeper
A certified public bookkeeper is responsible for correctly recording all financial transactions in particular software. While some professionals focus on one kind of work, e.g., payroll, others perform complex tasks, especially in small firms.
Bookkeepers must be able to enter information to display all financial transactions. After the data is recorded, the specialist must ensure they are ready to create a trial balance, where the debit corresponds to the credit.
CB is responsible for registering transactions and making simple economic settlements. Once their work is done, it is sometimes sent to higher-level accountants who use the data to form a financial model and create forecasts. Some professional bookkeepers prepare statements of capital movements and other financial transactions for presentation to managers. Such professionals may also be involved in various corporate audit processes.
No More Bookkeeping Stress
Keeping proper financial records is time-intensive and small mistakes can be costly. BooksTime makes sure your numbers are 100% accurate so you can focus on growing your business.
Why does certification matter?
Bookkeeping certificates are optional, unlike accounting, where a CPA certificate is required. However, any entrepreneur needs to know what they are.
Even specialists who have a degree in business still seek bookkeeping certifications, as these documents confirm that financial experts meet standardized industry requirements and are experienced professionals.
After a person has fulfilled all the requirements of the authorized body, he receives a certificate and can use the designation «CB» or «CPB» after his name. Potential employers may learn about job applicants' rank from their email signatures, business cards, social media profile, and marketing materials.
The most recognized certifications in the industry
If you are looking for a bookkeeper, having a certificate means the candidate has the necessary knowledge and skills to carry out advanced bookkeeping.
The business owner needs to know there are a few key grading institutions where bookkeepers can get certifications AIPB or NACPB.
Both institutions offer similar terms of membership, resources and revolving. Alternatively, some professionals also opt for a suitable online or standard college course that allows for certification and in-depth financial education.
The AIPB offers the Certified Bookkeeper credential, which is the highest standard for bookkeeping professionals. This certification is earned after completing a series of exams, passing a background check, and completing a specified amount of continuing education hours. The AIPB also provides educational resources and a job board for its members.
The NACPB is a smaller organization that offers the Certified Public Bookkeeper credential. This certification is more focused on the public accounting aspects of bookkeeping, such as taxes and financial statements. To earn this certification, applicants must pass a series of exams, complete a certain number of continuing education hours, and meet other criteria. The NACPB also provides educational resources and a job board for its members.
To qualify as a CB, a specialist does not need formal education but must have two years of bookkeeping experience. They should also sign the AIPB Code of Ethics and demonstrate their knowledge on the exam.
A person can obtain the CPB title with at least one year or 2000 hours of experience as an accountant; NACPB also recommends having a bachelor's degree in one of the financial branches.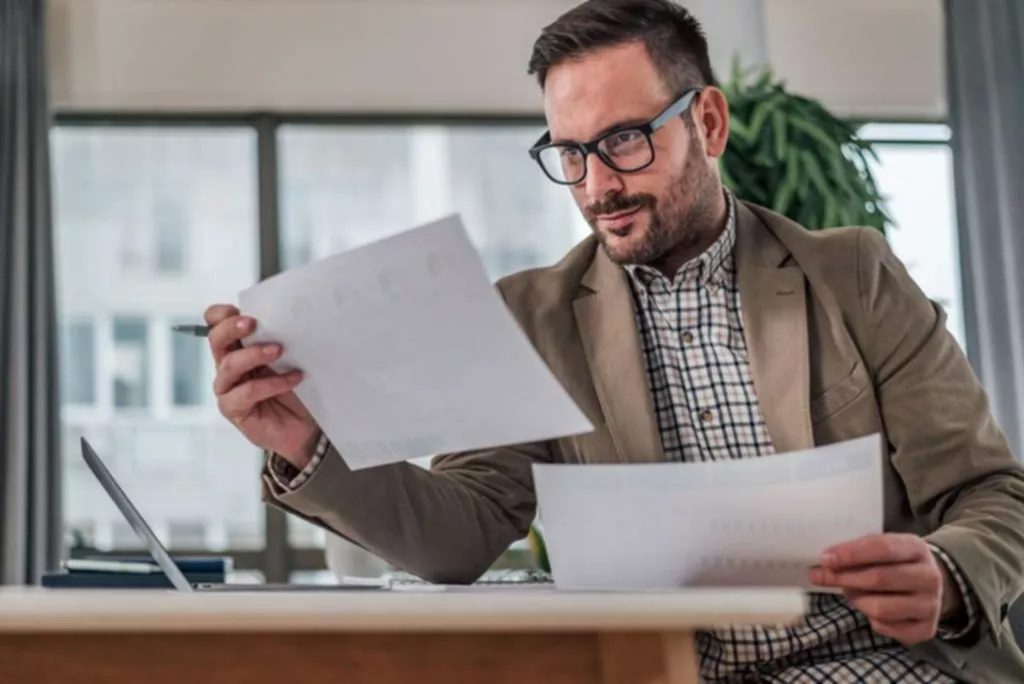 How may bookkeepers get certified?
Obtaining a certificate requires a lot of time, effort and capital from specialists, but the career advantages such documents provide are worth the resources spent. Often, entrepreneurs are interested in how the certification process takes place to understand the value of such a document. Therefore, we decided to discuss all stages of professional bookkeeping education in more detail.
Compliance check
Deciding to become a certified public bookkeeper usually begins with an assessment of the applicant's current level of education.
Becoming a certified accountant is easier if a human already has a degree. An associate's or bachelor's degree in accounting is often counted as required coursework, saving professionals time and money by reducing the number of classes they have to take. A high school diploma is enough to participate in specific programs.
Selection and registration
Accountants need to find a certification project that fully suits their goals. They typically compare cost, requirements, skills, and knowledge and how program outcomes relate to what employers try to reach. Therefore, entrepreneurs must set precise requirements for job applicants.
After choosing a program, specialists must take the time to prepare and study all the necessary material. Even for people confident in their accounting knowledge, it is worth refreshing their ability to remember specific data during the test.
AIPB offers a series of six self-paced lessons and works in special notebooks.
The NACPB requires applicants who do not have a college degree in finance to finish the following courses: fundamentals and principles of accounting, payroll, and QuickBooks. Some specialists receive the additional knowledge from free virtual sources.
Some words about exams
After the accountant has fulfilled all the conditions to receive the chosen diploma and completed the preparatory course, he must pass the exam. Let's take a closer look at how this happens.
The CB exam consists of four units:
Correction of errors
Wages and depreciation
Inventory and internal control
Fraud prevention
Each part is separated. First and second are taken at a testing center, while unit 3 and 4 are a person can take at a comfortable pace "at home" and send to the AIPB for review. The specialist must get at least 75% in parts 1 and 2 and 70% in parts 3 and 4 to get a certificate.
NACPB conducts exams in a virtual format. An accountant must register with an online testing center to arrange an exam. The certifier then sends instructions on how to prepare to pass the test at home.
Knowledge update
Depending on the chosen certification program, professionals must re-prove their knowledge from time to time to maintain their credentials. For employers, recertification ensures the bookkeeper has mastered the latest accounting skills, methods, approaches, and technologies. Please note some accountants enroll in additional courses to gain specific skills.
If your business uses a specific program, you must find a bookkeeper certified in choosing software. Professionals certified by reputable institutions are well-versed in financial programs and may support their small business clients.
Benefits of dealing with certificated bookkeepers
Are you overwhelmed with financial work? Are the benefits of accounting software becoming less and less? If so, consider hiring a certified bookkeeper to manage your books. Such a specialist will save you time and finance and will also help you not to do without violating tax laws. Let's discuss the key benefits of attraction CB in your bookkeeping:
Accurate assessment of your finances: CB services allow companies to keep track of their financial data. If you don't know how much a business makes each month, you won't be able to tell if you need to hire more staff or cut costs.
Fraud avoidance: fraudsters often target small firms. If a certified employee handles your ledgers, it will be more difficult to steal your capital.
Reducing paperwork: often, business offices are littered with piles of papers. Proper handling of books allows you to use one set of records instead of dozens.
Save time: company owners have to spend a lot of working time on basic financial tasks. You can focus on running the business by delegating such tasks to a certified bookkeeper.
Since you will receive ongoing cost/benefit analysis of your firm, working with CB will help you implement effective cost reduction measures. Experienced professionals can point out areas where you can cut or eliminate the cost of relying on historical analytics. Besides, since hiring a certified bookkeeper is a way to cover a wide range of responsibilities, you can dismiss inefficient staff and delegate additional duties to a CB or CPB.
Final words
As you can see, a certified public bookkeeper is ready to impact your business significantly. Hiring a certified bookkeeper is a wise decision for any business owner. A CPB can help you manage your finances, make sound financial decisions, and understand your taxes. Hiring a professional will take the first step towards better comprehending how your business works and setting a course to guarantee future development. Suppose you want to receive financial advice from specialists. In that case, we recommend you contact Bookstime, as we cooperate only with experienced accountants with the necessary education and certificates and real experience in various business areas.