Reading Time 3 mins
Starting a business is a dream for many individuals. It usually means doing something they like and gaining significant profits if successful. However, launching a small business entails bookkeeping and accounting. Moreover, the owner must secure payroll if a company hires a team of employees.
Luckily, business owners can ask for the help of professional bookkeepers and payroll experts. But what is the difference between bookkeeping and payroll services? Readers will find out the answer to this question in our article.
What is bookkeeping?
In general sense, bookkeeping is the regular recording and maintenance of a business's financial transactions. It involves the preparation of financial statements such as income statements, balance sheets, and cash flow statements. Professional bookkeeping guarantees individual financial records are correct, up-to-date, and complete. Accuracy is critical, and most bookkeepers prefer using accounting software to enhance the process.
Bookkeeping prepares the data for accountants when they create financial reports and statements and prepare the basis for consultations and the tax season. It is a unique procedure that takes place within the context of accounting.
Every financial operation, whether buying or selling, must be documented. For bookkeeping, there are predefined procedures called 'quality controls,' which assist in timely and mistakes-free records.
Professional bookkeepers have the following skills:
The basics of accounting (some bookkeepers pass accounting courses or earn bookkeeper's certificates).
Excellent precision and accuracy.
Attention to detail.
Outstanding organizational abilities.
Knowledge of accounting software, such as Xero, QuickBooks, FreshBooks, etc.
A bookkeeper's responsibilities often involve data entry, maintaining accounts payable and receivable, etc.
Bookkeeping and Accounting for Businesses
Keeping proper financial records is time-intensive and small mistakes can be costly. BooksTime makes sure your numbers are 100% accurate so you can focus on growing your business.
Bookkeeper duties
Let's provide you with the list of standard bookkeeper's duties:
Process invoices and payment receipts.
Prepare income statements.
Ensure financial records are accurate.
Track the company's everyday transactions.
Keep bookkeeping books on track.
Typically, bookkeepers are not required to generate reports if the company hires an accountant. However, responsibilities depend on the company hiring an employee.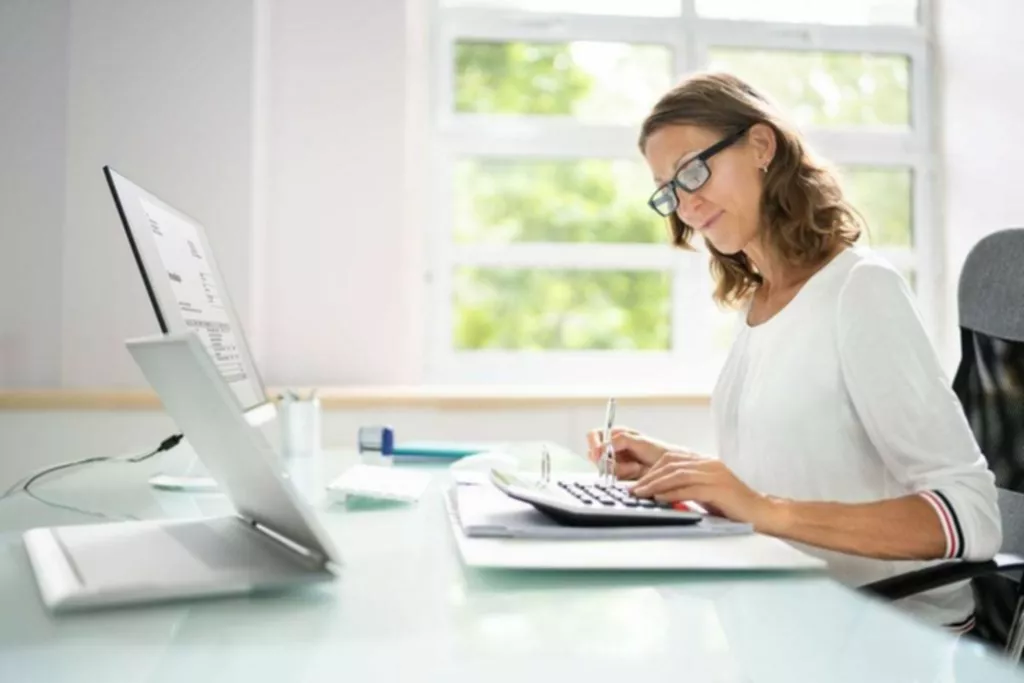 What is payroll?
Company's success is impossible without employees. Payroll is the process of paying workers for their work for a specified time or on a specific day. Big companies have accounting or human resources departments in charge of payroll. More businesses prefer outsourcing payroll to specialists or accounting firms. These experts or firms handle payroll management, employee benefits and compensations (in case of injuries or accidents), and accounting functions, including tax preparations.
Payroll expert's duties
Payroll is a significant expenditure for most businesses, and it is deductible. Thus, companies should deduct payroll from their gross incomes, decreasing their tax burden. It's one task, but there are more.
These are a few typical tasks of a payroll accountant:
Adhere to regulatory payroll standards and procedures.
Ensure all payroll transactions are on schedule.
Gather, and record data to maintain payroll.
Calculate wages, making deductions for taxes and benefits, and issuing payments.
Contribute to employee superannuation funds on their behalf.
It also helps businesses stay compliant with applicable labor laws and regulations.
Explaining the difference between bookkeeping and payroll services
Even though bookkeepers may take care of payroll responsibilities, the two jobs are different. Now that we've gone through each position in detail let's learn about the significant differences. Payroll and bookkeeping are distinct since they perform separate functions within a business:
Payroll means the process of paying employees for their work.
Bookkeeping means the time-consuming process of recording all financial transactions within a business.
You may have also heard that accounting and payroll are two terms that are used interchangeably. However, that's also a false statement. Firms may hire accountants who prepare their taxes, generate financial statements and reports, etc. But a firm may also hire a payroll accountant to manage salaries and ensure they are paid on time while taking care of accounting on their own.
Final thoughts
Understanding all these terms is critical. Bookkeeping and payroll services are two different tasks that are both essential to run a business successfully. Bookkeeping helps companies understand their financial standing and ensure accurate taxes, while payroll ensures that employees are paid correctly and on time.