Reading Time 4 mins
Bookkeeping and accounting are two very important parts of having and leading a business. Whether you have a big enterprise or a small developing business, accounting helps in achieving goals. But accounting and bookkeeping are two rather tedious jobs and they need professional skills.
Small businesses rarely can afford to have a full position of an accountant, so they often use the services of bookkeeping companies. Bookkeeping Express is one of such companies, and this is a short review of their services and offers.
Quick Overview
Bookkeeping Express (short BKE) is an accounting and bookkeeping company that focuses mainly on small, sometimes on medium businesses. It was founded back in 1984 as a firm providing professional help with accounting and bookkeeping specifically for small businesses. Overall, the services of the company are tailored specifically for small businesses' needs.
Overall Rating
Support 5/5
Ease of use 5/5
Functions 4.9/5
Software 4.9/5
Reliability 5/5
No More Bookkeeping Stress
Keeping proper financial records is time-intensive and small mistakes can be costly. BooksTime makes sure your numbers are 100% accurate so you can focus on growing your business.
What does Bookkeeping Express Offer?
The company is focusing on helping small to medium businesses. It offers professional aid in accounting and bookkeeping. Instead of spending a lot of money on keeping the position of an accountant, the business is supposed to save money. BKE promises to help with such tasks as setting up software and bookkeeping, accounting, taking care of payroll, paying bills, etc.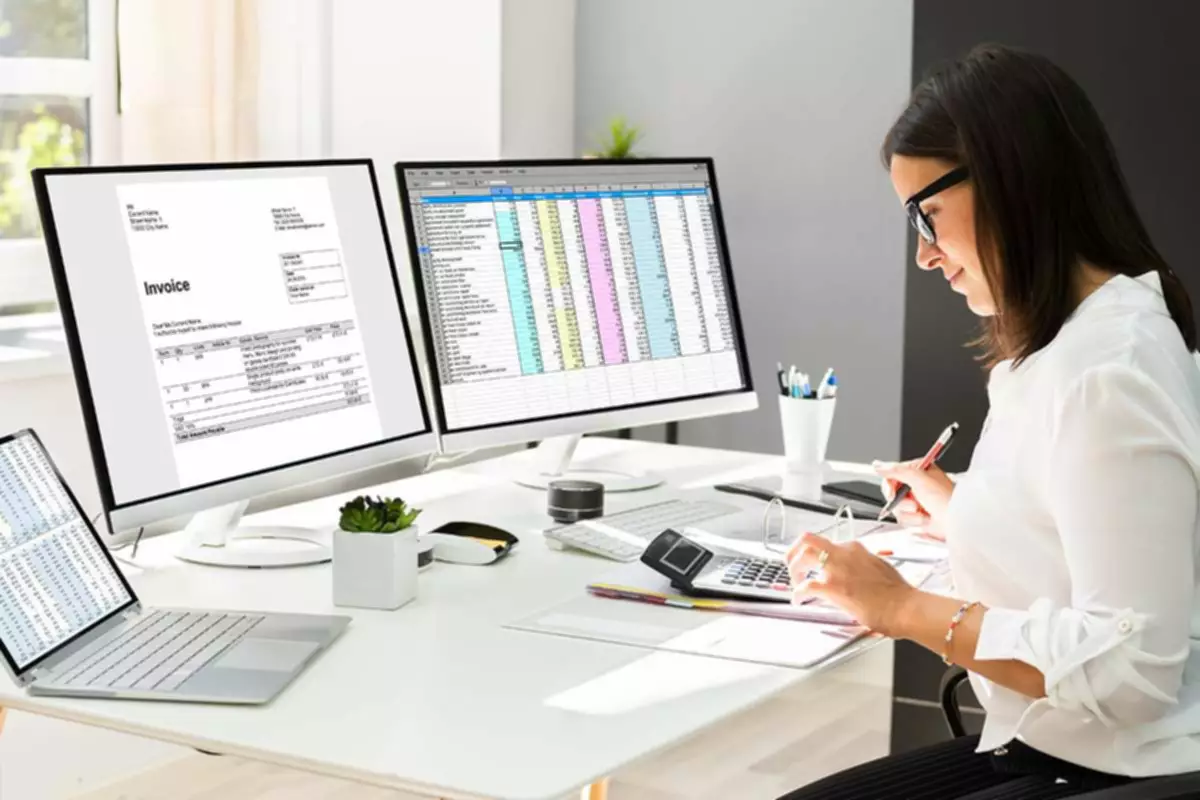 The company has a team of professional accountants with the needed skills. The company works with two different software companies — QuickBooks and Xero. Thanks to a Team Center feature, users all over the US can get their services online, counseling included.
The company promises to help not only with accounting management but also with the following tasks:
Detailed bookkeeping that includes all expenses, deposits, payroll, loans, and other financial transactions.
Coordinating with the bank for a business credit card, tracking bank loans, etc.
Generating monthly reports (accounting information and forecasts).
Cleaning up books to meet the standards.
Counseling per request.
Communication with bookkeepers via the online platform.
Maintaining integration of general ledger software (per request).
Preparing 1099 form.
Security of data.
Thanks to the availability of the online platform, clients from the US can have online meetings and ask questions.
It seems that the BKE accounting company offers mainly accounting services, no tax preparation. But BKE has partners that can take care of your tax preparation. Thanks to flawless bookkeeping and accounting, it's easy to do taxes. BKE offers regular counseling per request, so if you have questions, you can stay in touch with the team.
The Bottom Line
Bookkeeping Express is an experienced team that offers its services in the United States. Clients can use the services of BKE online thanks to their online platform. The company seems to be reliable and the team has the required skills to take care of accounting and bookkeeping.
The price of the services is rather affordable. BKE uses the software of two companies — Xero and Quickbooks. The company doesn't seem to work with software that you prefer, so this may be a disadvantage. Before using their services, it is recommended to check users' reviews.
FAQ
What are the prices of Bookkeeping Express services?
Depending on the industry, Bookkeeping Express charges differently. For example, if you have a business in the restaurant and catering industry, then you may be charged $425 to $575 per month. If you have a business in the health and wellness industry, you may pay from $275 to $425 monthly. As you see, it's cheaper than paying a salary to an accountant or bookkeeper.
What business does Bookkeeping Express serve?
The mentioned company is focused on small to medium businesses that work in such industries as restaurant and catering, wellness and health, home services, etc.
Is it necessary to clean up books before passing them to Bookkeeping Express?
No, Bookkeeping Express promises to take care of your books as a part of the service. It will increase the price of the service though.
What software does Bookkeeping Express use?
The mentioned accounting firm is using software by QuickBooks Online and Xero. Depending on what option you like the most, you can choose one. The company seems to be able to set up the Quickbooks Desktop if the client asks to.
Can Bookkeeping Express do your taxes?
The said accounting firm doesn't offer such an option. There is an option to use the help of an official partner of Bookkeeping Express. The mentioned firm will take care of bookkeeping and accounting so everything is perfect, and their partners can do the taxes for you.