Reading Time 5 mins
Bookkeeper360 is a cloud-based accounting service provider that offers financial reporting assistance to small and medium businesses. When a user creates an account in the system, he is provided with a personal manager. It will help generate a service plan that fits the client's needs. Business owners can combine Bookkeeper360 with their existing accounting platform to ensure the most efficient financial management.
The target audience of Bookkeeper360 service
Bookkeeper360 is one of the most popular small business platforms because of its incorporation with Xero and QuickBooks accounting structures. The program offers many services, such as work with tax documents or payroll. Let's discuss in more detail who benefits from using such an application:
Companies that have chosen the Xero accounting software are due to the scalability of Bookkeeper360 and its quick link with Xero profiles.
Startups and fast-growing firms: simple setup and fast scalability make Bookkeeper360 the perfect solution for these groups of companies.
Organizations that do accrual accounting: this transaction is available in Bookkeeper360 and contains future revenue, inventory, and accrued costs.
Bookkeeper360 is not suitable if you prefer the FreshBooks system. The program is also not the best option if companies need help with essential accounting services, meaning they don't calculate payroll and file tax returns. The market offers more user-friendly software for freelancers, self-employed people, and small businesses that don't use payrolls.
Cloud provider options
Accounting is the core business of Bookkeeper360. During the first consultation with service representatives, you will determine the best bookkeeper tactics and synchronize the existing accounting system with the software. There are many options for interacting with Bookkeeper360, from consulting with an account manager to managing the organization's finances. Below is a list of other popular services:
CFO Advisory: such a service ensures you utilize the optimal program and accurate information to ensure maximum security and clarity in all monetary procedures. You may ask an advisor to draw up economic plans and investment strategies. If you are thinking about developing your business, the CFO can predict the business's financial results.
Payroll and HR: Payroll experts from Bookkeeper360 will calculate compensation rates for employees and contractors. HR professionals will control the staff's working hours, map the department and fill out all the necessary forms.
Taxes: Bookkeeper360 takes responsibility for filing corporate or individual tax returns. Experts take the hassle out of sales and use taxes. They will also analyze the most effective profit distribution options and choose the general tax planning tactics.
Back-office: A similar solution from Bookkeeper360 offers trading services, along with next-day funding, payables, and receivables. Another critical area of back-office products is managing inventory to define pricing models, process orders efficiently, and optimize inventory costs.
You may keep in touch with a dedicated Bookkeeper360 accountant via phone, email, or chat. Meetings to analyze financial statements are scheduled monthly over the phone. The bookkeeper will also give access to his monitor so you may study your accounting books anytime.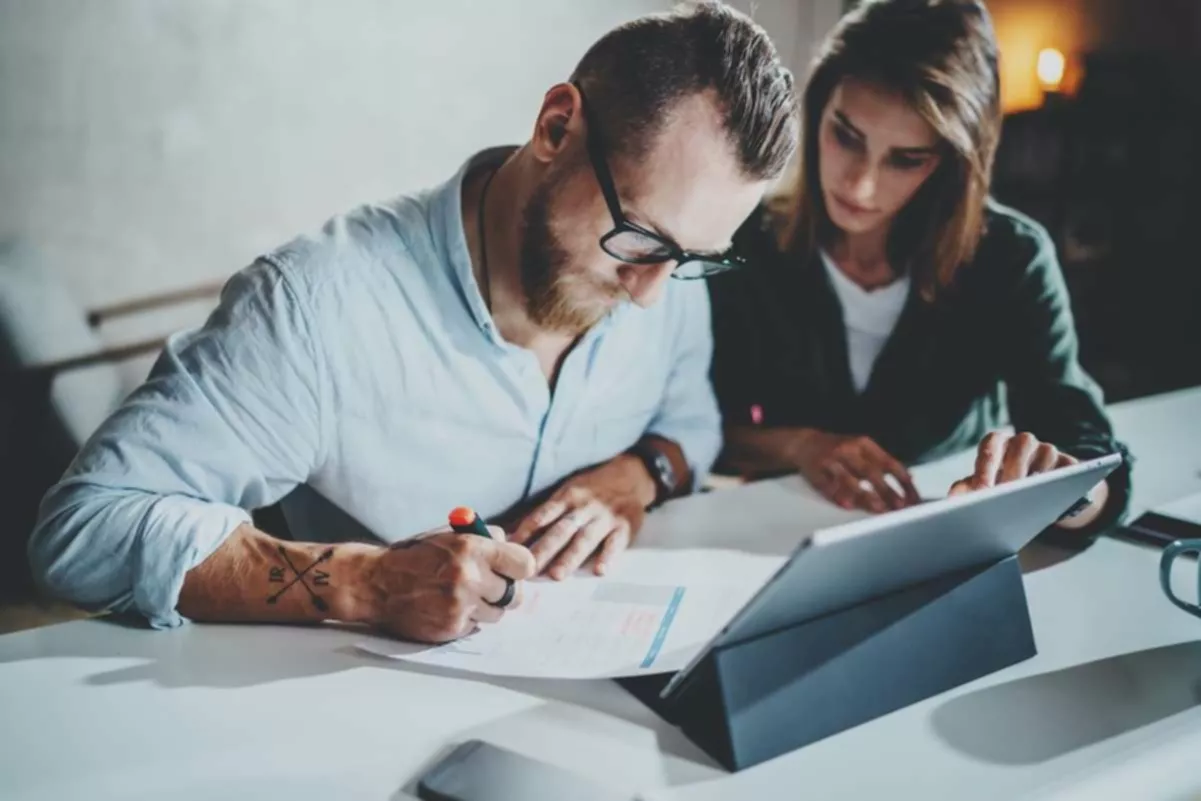 No More Bookkeeping Stress
Keeping proper financial records is time-intensive and small mistakes can be costly. BooksTime makes sure your numbers are 100% accurate so you can focus on growing your business.
Some words about pricing
The cost of Bookkeeper360 services depends on what features the client needs. All data on available tariffs are on the official website of the company. Let's look at a few of the company's starter packs.
We decided to start with the price of accounting services in Bookkeeper360 in 2022. There are several options for financial settlements to choose from; each tariff provides mobile application access.
Pay-as-you-go: From $99 per hour. You get the help of an accountant on request and the possibility of professional advice.
Monthly: From $349 per month. Such a Bookkeeper360 plan offers reconciliation, financial report, and best-in-class support.
Weekly: From $499 per month. Such a variant contains all the functions of the monthly plan, updates every week, and a package of reports.
Cost of other types of works from Bookkeeper360:
CFO Advisory: services begin at $1,000 per three months and provide business and economic plans, profit analysis, investment strategy, forecasts, coaching, and more.
Tax: the fee per filing starts at $8,000 for organizations and $200 for persons. Bookkeeper360 offers work with business and individual taxes, profit sharing, tax planning, etc.
Payroll and HR: the price of services starts from $45 per month. The client receives a full range of time-tracking services, employee's compensation insurance, medical benefits, direct deposits, and HR expert consultations.
Back Office: these kinds of services from Bookkeeper360 start at $99 per month and afford inventory management, expense reimbursement, billing, and payment.
The actual value of implementing Bookkeeper360 depends on what you need. Arrange a consultation with a representative of the provider. If the price of the ready-made solution is too high, you can draw up a personal plan. The company also offers discounts for new clients who only begin their careers.
Pros and cons of the platform
Bookkeeper360 is an excellent solution for small businesses that can't afford to hire an in-house accountant. Its tariff plans contain many services to facilitate the work with accounting books, reporting, payroll, and other activities. Such outsourcing allows you to transfer all the monotonous and tedious work into the hands of real professionals. Additional reasons why we recommend using Bookkeeper360:
An extensive list of services and unique products.
To interact with Bookkeeper360, you do not need to sign a contract so that you can end your cooperation at any time.
Compatibility with various bookkeeping programs.
Only positive customer feedback about Bookkeeper360.
A simple setup that takes no more than two weeks.
Despite the many advantages, Bookkeeper360 also has some disadvantages, e.g., the lack of integration with Freshbooks or Wave. While Bookkeeper360 provides pricing data on its own, its final rates are based on quotes. So, comparing the provider's rates with the terms offered by other companies is hard.
Bookkeeper360 Mobile App
The original Bookkeeper360 mobile application is a cost-effective and convenient approach for small businesses. It guarantees quick and easy navigation through the company's finances. The head of the organization can track revenue and expenses and monitor payroll, financial flows, and other indicators. An option is available to create goals based on this information.
Using the application, you can communicate with the Bookkeeper360 team of specialists. Convenient software lets you add several companies to one profile, select any number of users and control their access. The application is synchronized every hour, so your smartphone or tablet will always have only up-to-date information.
Conclusion
Bookkeeper360 is a software company whose focus is divided between software development and service delivery. At the same time, Bookstime is a company that is 100% focused on customer service. Since Bookkeeper360 is invested in software development, their services are usually twice as expensive as ours (we are talking about equivalent service plans). Choose professional service with a reasonable price.