Reading Time 4 mins
Bookkeeping is one of the most important aspects of controlling your business. The process involves the proper recording of all the transactions made by a company. It's also important to store the data properly as in some states, for example, in San Diego, California, you need to keep the records for 4 years. Moreover, managing proper accounting helps to grow your business and make the best decisions in the future. Without accounting, businesses wouldn't have been able to track their spendings and transactions. Bookkeeping should be performed according to the Generally Accepted Accounting Principles or GAAP in all states in the US. If you have a business in San Diego, California, it is a must to lead proper accounting. It may be challenging for a small or medium business to keep accounting, so the best idea is to use professional help. Learn more about accounting and bookkeeping, and how BooksTime may help your business grow properly.
Why is Bookkeeping in San Diego so Important?
Usually, businesses have accountants or bookkeepers to keep a proper recording of all the transactions made by the company. Without accountants, no business would be able to optimize their companies and make good decisions that encourage growth. Only thanks to bookkeeping in San Diego or any other city can a business have an understanding of how the company performs. Accounting can help in planning future strategies to grow the company. Knowing how the business performs helps make good strategic decisions. Even if the business is small and in the process of developing, bookkeeping is a must. Without the help of an accountant or a bookkeeper firm, companies wouldn't even be aware of how the business performs. Bigger companies often create separate departments to delegate accounting responsibilities to accountants. Naturally, it might be too expensive for small and medium businesses to hold a position of an accountant, let alone finance a whole department. In this case, there is a simple solution of using the services of bookkeeping companies. It's a cost-effective decision that will help your company grow. An example, if you have a business in San Diego, you can use the services of a QuickBooks expert, a partner of BooksTime.
Accounting in San Diego is based on generally accepted accounting principles or GAAP. An accountant must be fully comprehensive of these principles and guidelines to be able to practice bookkeeping.
Each transaction made by your business in San Diego should be recorded properly by adding a supporting receipt that proves the transaction. There are thousands of various small details that you would think aren't important, but they are in order to keep your business in San Diego legal.
For example, in San Diego, just like in any other city and all American states, if you make a mistake when filing a report or recording a transaction, you might be fined or accused of tax fraud which is a serious accusation. Qualified bookkeepers are able to prepare reports and record business entries without making any mistakes.
Even if you have a small, newly created business in San Diego, you need to make sure all your documentation is recorded properly to avoid any issues with the law. That's why you should consider using BooksTime services.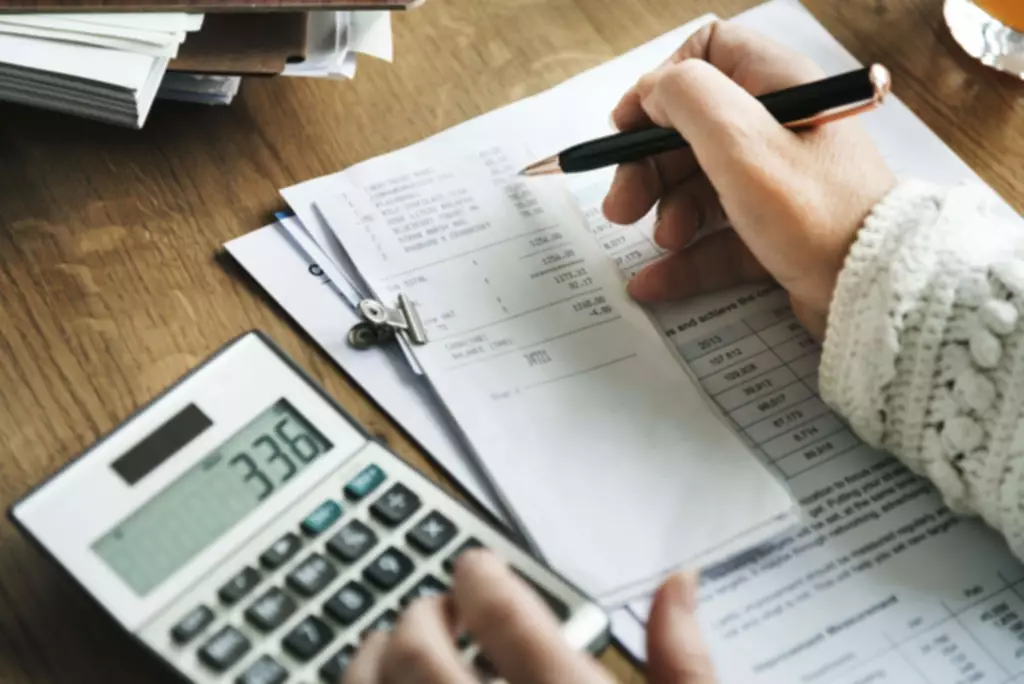 What Tasks do San Diego Bookkeepers Perform?
Accounting in San Diego or any other city in all of the US states must be kept properly. Even if you have a non-profit organization, it is still extremely important to keep the records in order. The bookkeeper or bookkeeping services are responsible for accomplishing several various tasks. Just to name a few:
Recording loan payments.
Keeping records of expenses on suppliers.
Recording customer payments for invoices.
Keeping track of potential asset depreciation.
Creating financial reports (every quarter and the end of fiscal year).
If you can't afford to hold a position of an accountant, you can always use the services of the BooksTime expert. Just type the "accounting services near me" request in Google to find the nearest office of BooksTime in San Diego.
No More Bookkeeping Stress
Keeping proper financial records is time-intensive and small mistakes can be costly. BooksTime makes sure your numbers are 100% accurate so you can focus on growing your business.
BooksTime – Proper Accounting in San Diego
In BooksTime, we recognize the need to record all financial transactions and perform proper bookkeeping according to all the requirements in San Diego. Our accountants are ready to help you with accounting so that you can focus on growing your company. Rest assured, all records are kept according to GAAP so that you won't have any financial issues. Generating reports and paying taxes won't be causing nightmares anymore as soon as we take care of bookkeeping for you!
How can BooksTime Help Your Business?
Accounting is a tedious but extremely useful job. No business can afford not to have any accounting since it will be damaging to the overall success of a company. Not to mention potential legal issues of holding improper accounting. BooksTime offers an easy and effective solution – you may focus on growing your business, while we will keep recording all the company's transactions. Every financial operation will be recorded according to the GAAP standards. Moreover, we are generating simple-to-understand reports so that you can make the best decisions for the future growth of your company.
What do we Offer
If you are considering our services, here is what we offer to all our clients:
100% accurate bookkeeping so you don't have to be worried about fines.
The ability to focus on growing your business thanks to our accounting services.
A bookkeeper who will be responsible for your business only.
Advice on what potential decisions to make according to accounting.
Reasonable cost of bookkeeper's services.
With BooksTime expert, you get the services of a company that has earned the trust of its clients. We've been in the business for years and we guarantee the quality of accounting. Only professional accountants with proper education and skills can join our team so that you may focus solely on growing your business.