An entrepreneur or a business owner does not have to know how to do bookkeeping. After all, when you need to have electrical work or plumbing done in your office, you hire an electrician or plumber. Why should you do bookkeeping if this is not your main specialty? Today, we are going to review top bookkeeping services in 2021 that you can use without having an actual employee sitting in your office.
Bookkeeper.com
Pros:
Wide variety of accounting-related services
Secure storage for documents
Reconciliation of accounts
Accrual or cash-based bookkeeping
Major financial reports
Multiple additional features
Syncs with QuickBooks
Cons:
Bookkeeper.com is not just a remote bookkeeping service. This is a place where businesses also get their payroll and other related tasks done. Every client gets a personal specialist who will maintain the books and account manager. Clients love Bookkeeper.com because it is convenient to use and services can be expanded as necessary. The ability to choose between cash or accrual-based accounting is also a plus.
They also offer consulting, payroll, invoicing, human resources, and other services as add-ons to the basic plan. In fact, their most expensive plan comes with CFO and advisory services, unlimited support, invoicing, and other features. However, these obviously come with an additional cost. An ability to integrate these services with QuickBooks Online makes it a great choice for those who already use this software and need more than just a computer program.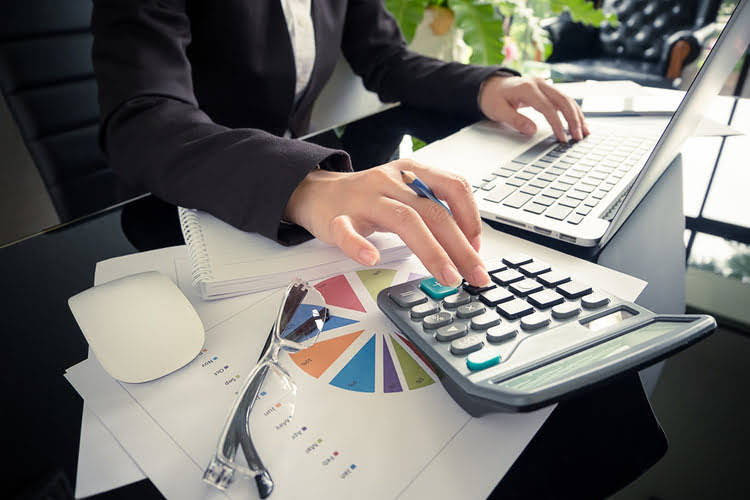 inDinero
Pros:
Reconciliation of accounts
Cash and accrual-based accounting
Key financial reports
Tax preparation
CFO consulting
Synchs with QuickBooks and NetSuite
Own bookkeeping software
Mobile app
Cons:
Cash basis only with the Essential plan
inDinero is an example of a start-up company that quickly became an in-demand service among start-ups and small businesses and even larger enterprises. The success of this company is explained by the great customer support it provides. In addition, clients have access to updated financial reports on a daily basis.
Specialists at inDinero can also help business owners analyze and plan their budgets. At an additional cost, their CPA will help you prepare your taxes. inDinero is one of the few providers of bookkeeping services that also has an application and even a software developed specifically for its clients. In addition, it can work with the following bookkeeping programs: NetSuite and QuickBooks.
QuickBooks Live
Pros:
Reconciliation of accounts
Accrual or cash-based bookkeeping
Key financial reports
Tax preparation and filing assistance
Cons:
Does not work with AP and AR
No filing of taxes or tax counseling
Almost everyone in the business world is somewhat familiar with QuickBooks technology. If you are one of those business owners who is already using this bookkeeping software and believe it will be the best choice for your company, you should consider also getting their QuickBooks Live plan that also keeps your financial books in order for you.
This service is provided by professional bookkeepers who review your business transactions and correctly categorize them, do bank reconciliation every single month, and prepare key financial reports at the end of the year. Clients also appreciate assistance with preparing and filing of their taxes. Although payroll service is not included in the QuickBooks Live package, you can get it separately.
Merritt Bookkeeping
Pros:
Synchs with QuickBooks
Automated monthly reporting
Catch-up bookkeeping
Account reconciliation
No set-up fee and 90-day money back
Cons:
Cash basis only
Limited add-ons
Merritt Bookkeeping does all the basic bookkeeping tasks for you so you can focus on your business. Moreover, it is done for a relatively low fee. So, if you are a start-up or a small company or you already have QuickBooks bookkeeping records, these bookkeeping services might be the right choice for you.
What are you going to get? This service includes everyday bookkeeping and categorization of transactions, automated monthly reports, and reconciliation of accounts. You, your management and investors will benefit from having accurate key financial documents always at hand when you need to make important decisions.
In addition, if you previously fell behind on keeping your books up to date, they will fill in the gaps at a discounted rate. The downside is that taxes would need to be done on your own or other specialists. Invoices, payroll, and similar features are also not offered at Merritt Bookkeeping. It also will not work for larger businesses as it works only with cash-based accounting.
Bench
Pros:
Proprietary software
Key financial statements
Real-time expense tracking
Unlimited expert support
Makes tax time very easy
Connects with major payroll platforms
Connects with major payment processors
Catch-up and cleanup bookkeeping
Cons:
Bench is basically a bookkeeping software where you have your own designated bookkeeper. In other words, you get bookkeeping software along with a real bookkeeper who manages your reports, expenses, categorizes transactions, and so on. The greatest advantage is that a real person with critical thinking reviews all the records and communicates with you for clarification, as needed, so you get accurate records and reports, which a completely automized computer program would not be able to achieve.
Although it is an awesome bookkeeping service, Bench is expensive. In addition, business owners who need to track finances for several businesses need to create multiple Bench accounts. If you want to import transactions from a bank of your preference, you cannot go with the simplest plan. At the same time, you have three different plans to choose from and pay only for what they need.
This service is best for companies that are not very big yet. It should be noted that although Bench prepares all the documents for tax filing, it does not file them for you. However, they partner with Taxfyle Tax Professional to help their clients file the taxes.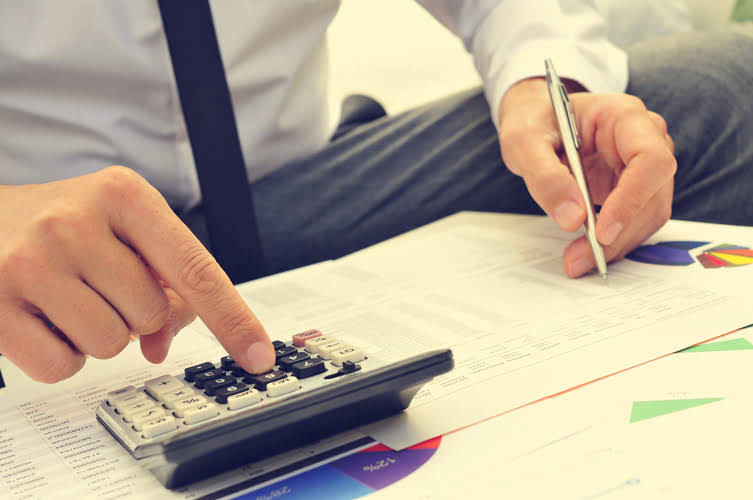 Bookkeeper 360
Pros:
Human resource and payroll
Planning and preparation of taxes
Works with Shopify and Expensify
Inventory management
Multi-entity reporting
Cons:
Limited to Xero or Bookkeeper360 software
This is another company that provides a whole package of services and helps businesses with their daily transactions, accounting, Human resources, and payroll needs. In addition, they have inventory management, category tracking, tax planning and preparation, CFO consultations, and other valuable features as add-ons.
This service has its own software, which can be seen as a plus or a downside. However, it also uses a popular bookkeeping software called Xero, which has many great features. Like Bench bookkeeping service, Bookkeeper360 allows clients to connect their Shopify and Expensify accounts, making it a good choice for ecommerce businesses.