Learn How Bookstime Is Different
Nowadays, computerization and automation occupy a leading place in all types of activities of enterprises and institutions. With the development of technology, bookkeeping is improved and simplified. There is a transition from paper documentation to computer documentation. It is impossible to improve any process, both production and non-production (for example, accounting), without the use of new information and computer technologies. Accounting is the basis of management of any enterprise, so if you want to save time and money on bookkeeping and accounting, then, first of all, you need to start with the automation of bookkeeping. ScaleFactor bookkeeping software will help businesses to achieve just that. This is a software that is a one-stop-shop for all things bookkeeping, taxes, and accounting. ScaleFactor is a smart, automated bookkeeping software that does the bookkeeping work for you and allows you to focus on what you do best. After all, the reason you started your business was to be passionate about what you are doing and to do it instead of all the administrative tasks.
ScaleFactor Features
Instant automated bookkeeping
Automated cash forecasting
Tax filing and forecasting
Bank transaction classification
Financial statements on a monthly/quarterly basis
Expense tracking
Payroll
Invoices and bill paying
24/7 customer support
Easy to set up
Mobile app
ScaleFactor Pricing
ScaleFactor pricing can be summarized as follows:
Principal starting at $399/month (if paid annually)
Principal Plus starting at $550/month (if paid annually)
Bill Pay (Bill.com) for an additional $100/month
Payroll (Gusto) for an additional $100/month
ScaleFactor free trial for a month
Customized plan (free quote online)
Overview of ScaleFactor Benefits
Efficient bookkeeping process
This software helps to improve your company's bookkeeping process through automation and five software tools to speed up the efficiency for you: Bookkeeping, Bill Pay, Payroll, Taxes, Cash Vision, and Business Insights. ScaleFactor even makes recommendations based on your finance and accounting needs to help your company grow.
You can review their finances in real-time no matter where they are, whether it is a coffee shop, your home, or office. You can check any financial details at any time and make right and informative decisions: no more waiting 30 days for your cash balance and surprises on your spendings. Insight related to your business is available on a dashboard in real-time.
The headache of tax filing, the financial burden that tax requirements and compliance issues will no longer seem so bad because ScaleFactor enables you to get back to what you love doing.
With ScaleFactor bookkeeping software, you can take care of invoice collection in just a few clicks. You can notify customers when you send an invoice to send automatic reminders to them at fixed intervals. This will save you time because you will not have to collect them manually.
Budgeting and forecasting can be complex and stressful but are extremely imperative to keep your company afloat and reach new goals. You can create unlimited forecasting scenarios with ScaleFactor instantly to plan for the future by just inputting some information.
ScaleFactor User Reviews
This bookkeeping software empowers small business owners everywhere.
"They make it really easy to onboard. Once they are up and running, they handle all my bookkeeping and accounting, giving me clean, accurate P&Ls every month as well as other insightful reports. More time growing less time with accounting. The service has been great, love the new features they are adding. Three years as a customer and running!"
Joseph Shiraz
"Most software product are truly just software with little backbone behind it. Outputs are only as good as the inputs but sometimes teams don't have the capability to create good inputs. ScaleFactor has been amazing because they have a full team supporting our account behind the software. They've been swift in responding to requests or questions, and overall we haven't had to think about our accounting systems since we completed onboarding."
Justin Wiguna
"All of our finance and accounting work is taken care of by ScaleFactor's technology and team. Far more than just bookkeeping, ScaleFactor automates all of our financial transactions and gives us a view of how we are tracking in real time. Our small team is free to focus on growing our business, knowing that the financial house in order thanks to ScaleFactor. SF brings us the tech and team of a much larger organization. The people who work on our account are responsive and do whatever it takes to meet our goals."
Mike B.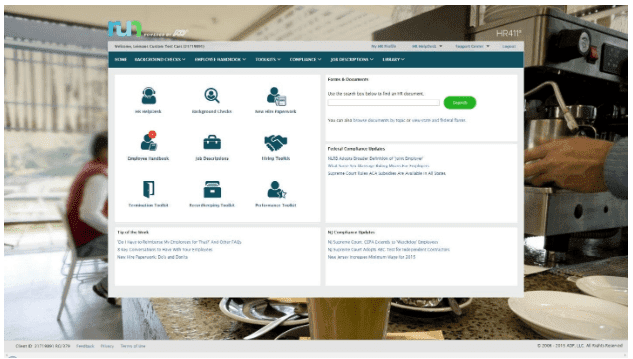 Bottom line
There is a lot of bookkeeping stuff that businesses have to do and a lot that they need to do. Thus, simplifying it as much as possible with automated ScaleFactor bookkeeping software allows business owners to get back to doing what they love. ScaleFactor software makes it easy and less time consuming to manage your business' accounting, tax, and financial decisions, so you can be a better business owner and focus on things that are important for business profitability and growth. As you can see from our review of many features and benefits and ScaleFactor reviews from current users, this software is a perfect choice for both small and large businesses to do their daily bookkeeping, preparing financial statements, and take care of financial operations, such as a payroll, paying bills and collecting money from customers. ScaleFactor cost is also very affordable.