Reading Time 3 mins
For many pharmaceutical entrepreneurs, bookkeeping is a dull and incomprehensible exercise. If you haven't kept an accurate record of every business transaction for months, you may not know where to start to get your books in order. You may recruit a part-time accountant or manage your finances yourself. You may have thought about partnering with an online accounting company. Let's look at a few tips from financial experts to help you identify your unique pharmacy accounting needs.
Select the optimal accounting technique
Cash and accrual accounting are the best-known ways to control the income from expenses. Choosing the best approach depends on the business model of your pharmaceutical business.
Cash accounting provides for recording transactions at the time of receipt or withdrawal of capital. This technique seems simple, but it is not always suitable. There are situations when pharmacies spend huge sums on purchasing medicines they plan to sell. Introducing such technology may create a false impression of poor business performance and lead to incorrect compilation of income statement.
Accounting technique eliminates this discrepancy. Such a system provides for recording the inflow and outflow of capital in the period when you received income or incurred expenses. If the pharmacy ordered items at the client's request, then the change in the capital on the accounts is recorded when the order was made and after the sale of the goods.
Bookkeeping and Accounting for Businesses
Keeping proper financial records is time-intensive and small mistakes can be costly. BooksTime makes sure your numbers are 100% accurate so you can focus on growing your business.
Set up a chart of accounts
If you want your accounting records to provide access to essential data, you must decide how to organize your finances in a balance sheet. Your chart of accounts will allow you to determine and inform about the business's financial position every month.
The direct work of the pharma staff, not related to managerial activities, should be included in the cost of goods sold (COGS). Product expenditures must also be included in your COGS structure. We recommend that you consult with a qualified accountant before working with accounts.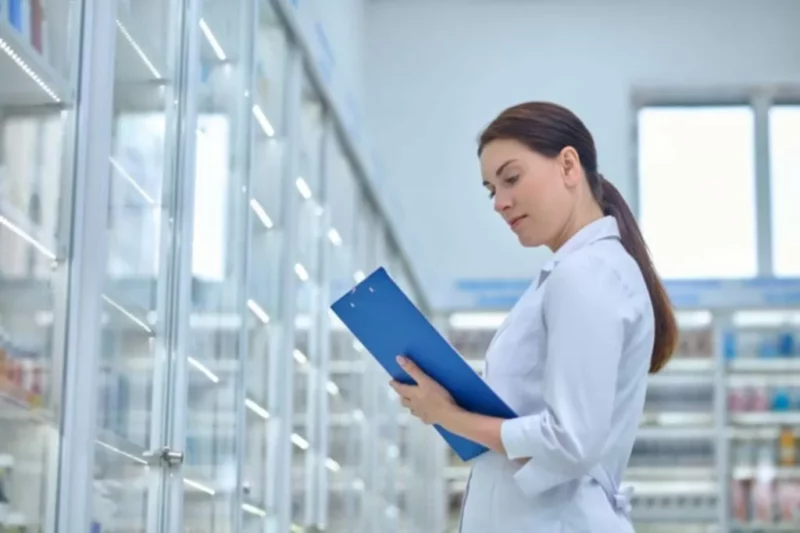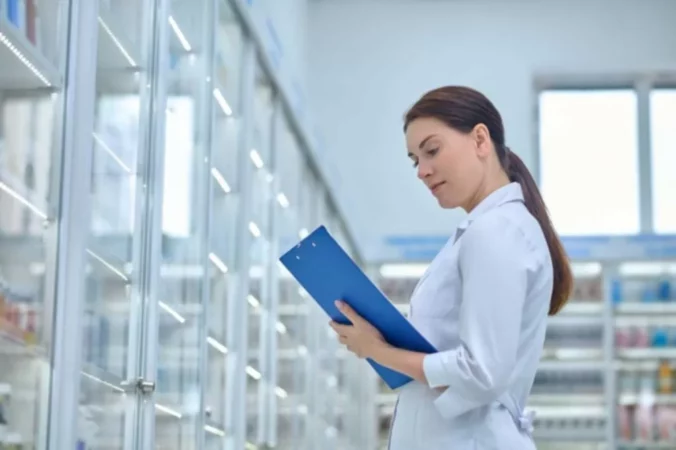 Implement the right industry software
No modern business can run efficiently without financial monitoring software. Choosing the right pharmacy accounting program optimizes business performance, increases customer satisfaction, and increases profits. Many organizations adopt popular cloud-based financial apps, e.g., QuickBooks Online and Xero. Such software has standard bookkeeping functions that are comfortable to use even if you do not have knowledge and skills in the economic field. Consider the specific digital solutions used for invoicing and other financial transactions in pharmacy:
Computer-Rx is an integrated software designed for pharmacy owners and clinical research entrepreneurs. It guarantees a seamless connection through the main pharmacy structure. When interacting with multiple pharmacies, utilize Computer-Rx to automate billing, manage reserves and earnings, and form a centralized management system.
GoFrugal is a billing app that does all the hard work. You can easily bill patients with or without insurance. With reliable multilocation mechanisms, you can easily monitor all aspects of financial activity, from business intelligence and gross margin to inventory control.
PrimeRx is a comprehensive pharmacy software that assists in cutting operational expenditures and saves time. It allows you to work with electronic prescriptions and insurance systems, control your bank account and create a searchable customer database. This cloud-based software lets you control every transaction and manage your capital from any gadget.
As a pharmacist, you care about people's health by advising them on buying products. Let quality accounting software take care of the health of your organization. Automate your basic needs, from creating itemized invoices to tracking staff time, monitoring expenditures, and managing payrolls to spend more time expanding business and helping customers.
Consider outsourcing pharmacy finance
Accounting is a crucial element of any business because correct and accurate economic insights help the organization save time and capital. The outsourcing company deals with costs, inventory, revenue, and expenditures by keeping a clear record of all capital inflows and outflows. Let's analyze other advantages of delegating your financial powers to a third-party firm:
Specialists collect and transmit various financial data on commercial activities to assess the business's current economic situation.
Financial experts will help develop a pharma growth strategy.
Assist management in making important decisions.
Remote accountants control invoices and receivables to prevent tax overpayments.
BooksTime accountants have experience working with small and medium-sized pharmacies in the United States. Our advice includes standard bookkeeping, financial statement explanations, and business forecasting. As a CPA, we are ready to examine your current pharmacy accounting algorithms and adjust them to minimize responsibility and increase earnings.