As a business owner, sticking to resolute bookkeeping can be difficult. If you find yourself struggling to routinely record invoices and receipts, it's time to hire a professional. Why outsource bookkeeping? There are many reasons. We are going to name just a few.
Reduce operating costs
Beyond salaries and benefits, an in house bookkeeper requires overhead costs as well as locks infrastructure costs. You will no longer need to worry about or pay payroll taxes or providing office space for an extra employee/s.
Moreover, 20% of bookkeepers quit every year. This means that you might have additional costs associated with finding a new candidate, interviewing, hiring, and training a new bookkeeper. Believe us, these costs quickly add up.
If you pay your bookkeeper $15/hours, that is $30,000 and with overhead, it can be as much as $75,000. An outsourced bookkeeping company will cost you a fraction of this cost and will deliver much more effective results. Thus, outsourcing helps business owners in reducing operating costs.
Spend time more effectively
Bookkeeping and accounting take a lot of time. It can be a massive distraction for the things you really need to be doing on a day-to-day basis. Bookkeeping services allow business owners to have more time on their hands to focus on the core competence of their business.
You can do what you do best by addressing the issues and growth prospects of your product or services. Outsourcing just won't save you a ton of time, it will enable you to sharpen your focus on where you really add value to your organization.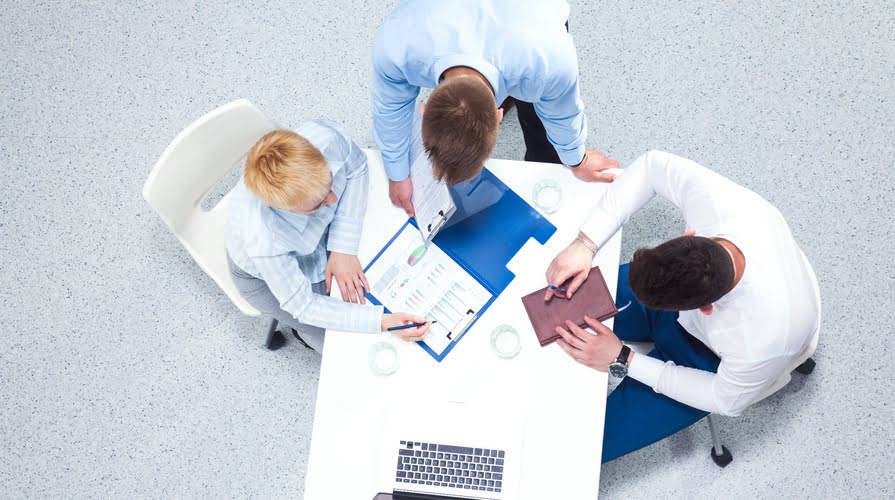 Expertise
Often, business owners who do not have bookkeeping knowledge cannot tell if the bookkeeper is doing his or her job properly and honestly. When a new bookkeeper is hired or tax time comes or worse an audit, they find out that their bookkeeper is incompetent, their accounts receivable are out of control, the managers are not getting the reports they should be and all the bookkeeper did is pay bills and make deposits.
Outsourced bookkeeping companies have a team of bookkeeping experts with experience in working with a wide range of clients. Your business will benefit not just from a single bookkeeper, but collective expertise and knowledge. You are placing your financial records in the hands of a team of professionals, not an individual.
This means that all your business transactions will be recorded accurately and in a timely manner and you will have access to the financial information that is crucial for effective business management. Multiple eyes on the books will also minimize the possibility of inaccuracy and fraud.
Faster and improved business decisions
Working with accounting professionals will result in a more reliable and relevant accounting information available at your disposal. They work with the most advanced software that allows you to have access to all the financial information at any time.
Moreover, you can agree on how often and which financial reports you want to have sent to you. This should lead to better and faster business decisions. These reports help to know the company's profitability, financial and cash position of the company, and whether the management is efficient in their function or not.
Stay on top of technological and law updates
Outsourcing your bookkeeping gives you access to the top tools and software available today. An accounting and bookkeeping company has already worked with all the software available out there and not only formed expertise in it but can also recommend software that is best suited for your particular company.
Besides being able to access the best tools, often for a small subscription fee, you can also be sure that your bookkeeping complies with the everchanging law. Bookkeeping companies are the first to find out about any changes in law, rules, and regulations and can effectively apply it to your finances and guide you through the new requirements.