Reading Time 5 mins
Companies can strive if they have bookkeepers keeping their documentation. It's crucial to find the right person when hiring an employee or finding a contractor. People responsible for bookkeeping will be working with documents to help the business record all financial statements. According to the data gathered and recorded by bookkeepers, accountants form reports about businesses' financial situation.
Simply put, a bookkeeper is crucial to a business's success. Hiring the wrong person may lead to financial inaccuracies, anomalies, and bad decisions based on poorly formed reports.
To find the right candidate for your company, check the following guide. The guide includes the tasks of a book keeper, what skills a candidate must possess, and how to form a job description to hire the right person.
Tasks of a Bookkeeper
Bookkeeping requires recording financial statements of a business but also completing the following tasks:
Keep track of sales, purchases, all payments, and attach receipts proving these payments.
Check documents to ensure the absence of mistakes.
Organize, analyze and record financial data of a business every day and store the data in a general ledger.
Record data according to business requirements. It means understanding how the preferred business's software works. Recording data according to business protocols enables accountants to access documents and form reports, file tax forms, etc.
Without bookkeeping experts, accountants won't be able to form and generate reports that show a business's performance. Without bookkeeping, companies can't even file forms to the IRS on time. But why else does a company need a bookkeeping expert?
Why should a Company Hire a Bookkeeper?
No matter what services companies provide or what products/materials are producing/selling, they need bookkeeping experts to keep books and track data. Most business owners who launch their projects don't like to focus on keeping records. Business owners prefer expanding their reach, finding new business directions, trying to increase revenue, etc.
But who should keep the books? Most owners prefer hiring someone who can maintain order in the company's documentation to focus on other important tasks. It's impossible to maintain a business without a bookkeeping expert — which is one of the reasons to hire a responsible person.
Here is a simple example to explain why every business needs a bookkeeping expert. Suppose you have a barbershop with a simple business structure, it includes:
Lots of customers that lead to high transaction rate.
Multiple sales a day, including sales of hair and beard products.
Lots of supplier invoices.
Financial statements are made through cash registers or other POS systems.
Staff salaries or wages that must be recorded and paid out.
Those are just a few examples of documents and financial transactions that an expert has to record and keep properly. The key fact to understand is that every business has multiple financial transactions to record, documents to keep, etc. Meaning businesses can't perform well without bookkeeping services.
No More Bookkeeping Stress
Keeping proper financial records is time-intensive and small mistakes can be costly. BooksTime makes sure your numbers are 100% accurate so you can focus on growing your business.
When to Hire a Bookkeeper?
Experts recommend finding a bookkeeping expert as soon as possible. It's crucial since documents should be kept in order from the beginning to the end of a tax year. That way, a business successfully files tax returns in due time.
Full-Time or Freelance Bookkeeper?
In general, contractors' services are more affordable. Having a bookkeeper full-time means paying a salary, offering standard bonuses, and taking care of other aspects.
Hiring a full-time employee isn't necessary unless the business generates more than a million dollars of annual income and has more than thirty employees. In all other cases, the best pick is to use freelance services. A remote job is possible in this case.
Note, working with a contractor means filing different tax forms to the IRS and to a contractor from forms that you send to regular employees.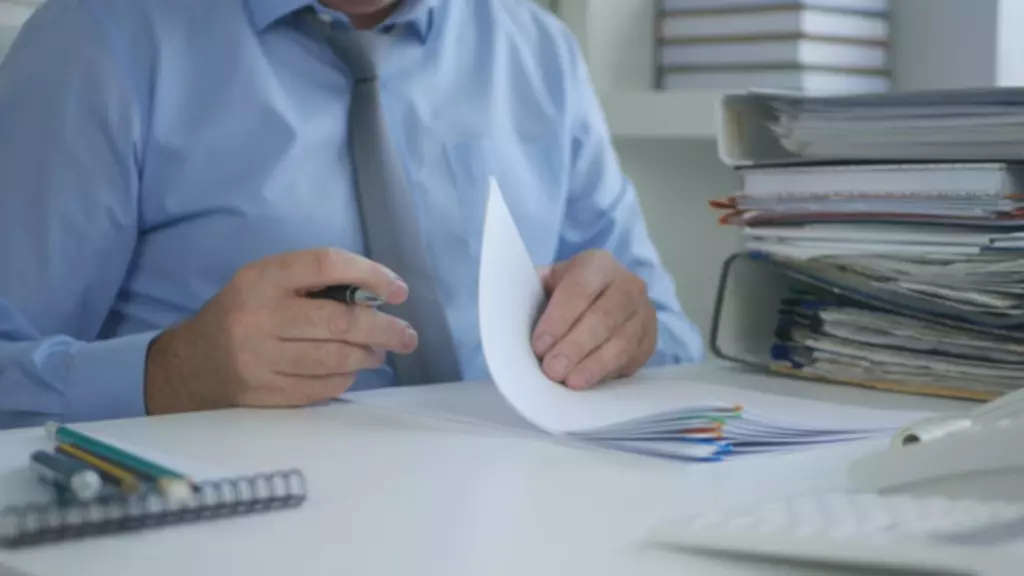 What Skills Must a Bookkeeper Possess?
A bookkeeper must possess a variety of vital skills to do the job. It's important for employers to outline these skills to scan for potential candidates. Check the skills that a bookkeeper must possess and why.
Organizational Skills
The majority of a bookkeeper's work is organizing documents, recording financial statements, etc. Organizational skills enable a bookkeeper to complete the following tasks:
organize data;
create schedules to work with clients;
maintain order in documentation to prepare it for tax filing periods.
Without organizational skills, a bookkeeper won't maintain order. Lack of order may lead to missing deadlines for filing various forms during the end of a tax year.
Problem-Shooting Skills
Documents need order, and a bookkeeper is a person to spot if a document or report doesn't meet requirements. A bookkeeper must have experience in problem-shooting to fix the issue and do the following:
spot existing or potential financial inconsistencies in documents and reports;
solve any financial occurrences within a company;
learn the reason for financial occurrences to address the issue.
Consider checking an applicant for having problem-shooting skills since they are vital for a business's performance.
Attention to Detail
This skill is essential and is important when it comes to completing the following tasks:
track financial statements;
record data without mistakes;
check the documentation for any mistakes.
Whether hiring a freelancer or considering bookkeeping firms, make sure the candidate has attention to detail.
Computer Literacy
There are several ways to keep documentation in modern days, and all these methods require using technologies. Bookkeepers should know how to use the following tools:
accounting software to properly record all transactions and financial statements of the company;
communication apps like Slack or Zoom;
Microsoft Office programs, specifically Excel.
The last point is in case a business uses a manual bookkeeping method that requires the usage of spreadsheets. If a company prefers automatic bookkeeping methods, omit this point.
Time Management
Every employee should possess time management skills. Otherwise, they won't be able to show good results on time. Time management skills enable a bookkeeper to complete the following tasks:
meet deadlines when preparing documents;
maximize productivity by following strict plans;
prioritize tasks when handling several projects.
Time management is essential whether you are hiring a freelancer or an accounting firm since, in both cases, bookkeepers work on multiple projects.
Creating a Job Description to Find a Bookkeeper
You need a clear job description to successfully hire a bookkeeper. Outlining all requirements and listing necessary skills may discourage less skilled bookkeepers from contacting you about the job offer.
When forming a job description, consider adding the following:
Type of software a business uses. Businesses prefer different software to keep books such as QuickBooks, Sage, Wave, etc. The candidate must understand how to use a specific accounting program.
Information about the need to communicate with accountants or the company's employees. A candidate has to understand how to deliver their service if they simultaneously manage several projects. Communication takes time, so the bookkeeping expert needs to have a clear understanding of what an employer expects from them.
Legal knowledge. Some companies work with legal documents, and the bookkeeper must possess the required legal skills.
Qualification. If a business has some specific requirements for a bookkeeper's qualification, HR specialists should enlist these requirements.
Apart from mentioned requirements, add responsibilities and skills of a bookkeeper.