No organization can afford to operate without bookkeeping. If you do not try to control the funds, if you do not stay up to date on all the financial activities in the company, in the near future it is possible to not only run into problems with the IRS but also completely fail as a business or at least not be as effective and successful as possible. Thus, a bookkeeper should be part of every organization, including non-profit.
What does a bookkeeper do?
Before we dive into how to become a bookkeeper, it is worth first considering the answers to the questions "What is a bookkeeper?" and "What responsibilities does one have?". The list of tasks bookkeepers have to do varies from company to company and can be very long if you are the only bookkeeper in a relatively large company.
In general, the common bookkeeping tasks you will see listed on the job description is keeping track of business financial activities, which involves keeping track of its money going out and money coming in. You might also be entrusted with preparing and sending invoices, paying business expenses, and receiving and recording payments. Processing payroll along with reimbursements and payroll taxes is something you might also need to do. In some cases, bookkeepers might even prepare and file federal, state, and local taxes for the organization they work for, as well as prepare financial reports as needed.
Do you need a certification to be a bookkeeper?
This is a frequent question individuals interested in bookkeeping ask. The short answer to the questions is no, you don't need to be certified to be a bookkeeper. However, this does not mean that you should not get certified because that is completely up to you.
If you want to become a certified public bookkeeper and be able to put the magic three letters (CPB) at the end of your signature, you have two options to choose from. These are online courses and training and traditional schooling, which we will discuss in more detail in just a moment.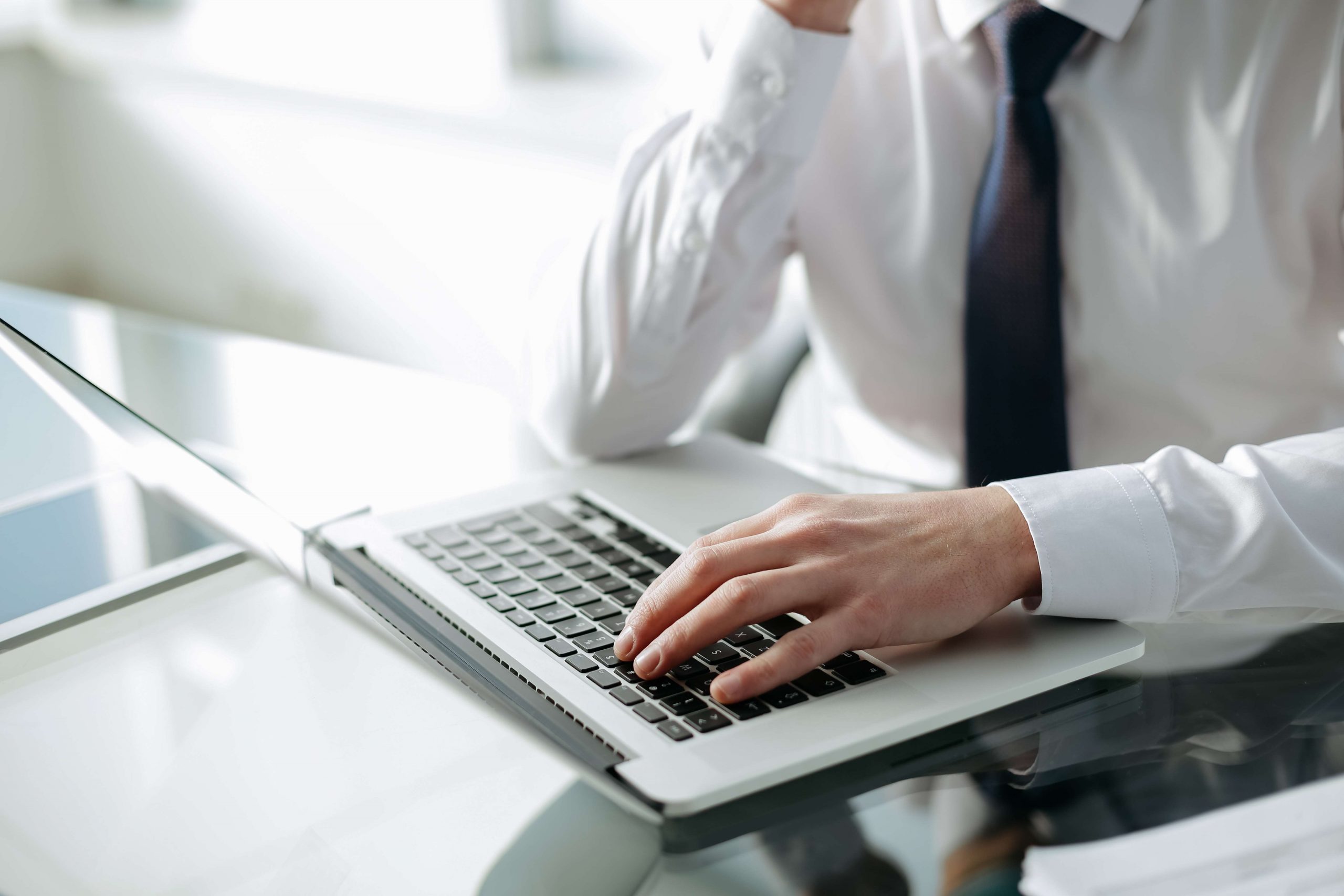 What skills do you need to become a bookkeeper?
The good news is that anyone can become a bookkeeper if they put their heart into it. Nonetheless, there are some skills and personal traits that you would need to consider if you want to get a job as a bookkeeper.
Attention to detail. A small mistake in a financial statement or other documents can be very significant, if not crucial. So, a bookkeeper must be a very detail-oriented person. They should be given sufficient time to collect, process, and prepare financial transactions and reports. They must be able to detect errors or discrepancies prior to the preparation of the financial statements.
Computer knowledge. In today's world, bookkeeping goes beyond paper and manual calculations. A good bookkeeping professional must be proficient in modern computer technology because most of the entering and analysis of data is done using a computer and advanced accounting software.
Honesty. A bookkeeper must be honest and ethical because they are trusted with a lot of money. Of course, it is difficult to judge the honesty of a person by the first impression, but in the process of work, this point will certainly become clear. If an employee is caught stealing or involved in a fraud, it is likely that they will not only be fired but also would need to stand before the court.
Fast adaptation to external changes. A good bookkeeper is always on the lookout for innovations and changes in the financial environment. Accounting and bookkeeping rules and laws change relatively often, so it is very important to adapt to all the changes made on time. If a specialist does not try to keep track of how the basis of their work is changing, in the future the company will face numerous fines, since the work of a bookkeeper will not be performed according to recent changes in the law.
Communication skills and the ability to work in a team. In general, a bookkeeper is a person who is forced to constantly interact with everyone: with the management and employees of the company, suppliers, etc. A good bookkeeper knows how to get along well with other team members. The ability to explain complex things in simple words is also a really valuable skill.
Stress tolerance. Almost always, a bookkeeper needs to meet tight deadlines in order to process a pile of primary documents, check the accuracy of their filling, and correct shortcomings. At the same time, endurance is needed in order to not be distracted by anything. Therefore, you always need to be ready to work under pressure from both management and regulatory bodies as well as deadlines.
How do you become a bookkeeper?
High School, college, or universityIf you would like to get a bookkeeping certification, the obvious way to get it is to go to a college or university that offers a bookkeeping program. Typically, this would be a two-year bookkeeping program at college or a four-year accounting degree, which is offered in most universities, or bookkeeping specialization at university. Once you complete all the required courses, you can have your certification.However, if you have a high school degree, it might be sufficient for some employers. After all, you have the basic knowledge of math, communication, and writing. If you also have the skills we discussed above, then you are more likely to get a job without special education.
Self-studyWhen it comes to studying on your own, there are numerous resources you can use. If you do not have official education and/or experience, it will just take you a little more effort to get to your goal. Books, online lectures, seminars, articles published on the internet – the list of places you can learn bookkeeping is very long. The IRS, GAAP, and other similar official websites also have guidance on bookkeeping rules, principles, and laws.Along with books, videos, and other resources on the actual bookkeeping terms and practice in general, you also want to get at least some basic computer skills. Practice using Excel or Google Sheets. There are also many free or demo accounts that allow you to explore and practice using bookkeeping programs. These are the skills that matter more and more in the modern world. Even if your client does not currently use accounting software, they might still want you to know how to use one in case they decide to transfer their books online.
Bookkeeping coursesIf you search the internet for bookkeeping courses, you might even feel overwhelmed with all the choices available to you. As a newbie to bookkeeping, you might find it hard to find one that not only provides the information that will make you a great bookkeeper, but also the one that suits your learning style, your level of knowledge, and so on. Thus, it might be a good idea to stick to the well-known bookkeeping courses.You might also find good YouTubers or bloggers that offer their own bookkeeping courses. Although you will likely not receive a certificate that you can be proud of, you might get well versed in bookkeeping concepts and be proud of your work. The amount of effort you put in into your studies directly correlates with the number of clients or a job you get and how successful you are in general.
On the job trainingGetting hands-on experience is another possible way to get an understanding of how bookkeeping works, so you can be a successful bookkeeper. You can take your first step into the accounting field as a bookkeeper by looking for internships. You can also go to a local CPA or tax specialist and ask if they would like you to do their bookkeeping. For starters, you can offer to do the job for free in exchange for the valuable skills you learn.This is a good way to get your feet wet in bookkeeping without starting your own business or getting official education. Working and learning on the go at the same time might be too much for some, so you might want to learn some basics.
National bookkeeping groupsNational Association of Certified Public Bookkeepers is another way to get your certification. It offers two ways for you to get your bookkeeping license. The first one is their education path, which is for individuals who already have an associate's degree in bookkeeping or a bachelor's degree in accounting. The other path is for individuals who do not have official education but have worked in this field. You can also take their free practice exam that you can take without official signing up for a course to get an idea of where you are and what their courses can offer you.If you do not meet the education requirements set by the NACPB, the American Institute of Public Bookkeepers also offers courses and certification for future bookkeepers. The cost for the courses and the exam is about on the same level as what the NACPB asks for or about $1,500. To be able to take their exam, you also need to have work experience. Once you receive your certification, the organization provides continuing education to help bookkeepers stay on top of all the law and bookkeeping rules and regulations. Overall, it is easier to get a certification from AIPB than from NACPB.
Software certificationIf you choose not to get certified, you should think about getting at least a certification that you are an expert in using the commonly used accounting software, such as QuickBooks Online and Xero. The first software is one of the most common accounting programs, so it is going to be beneficial to have a certification in using this software. Considering that Xero is a direct competitor of QuickBooks and is widely used by businesses, you might want to go with the certification in Xero instead, especially if you already have some knowledge of this software.
Bottom line
We would like to conclude our article on how to become a bookkeeper by saying that whether you choose to go to college, get certified or not is completely up to you. The bottom line is that these are not requirements for one to work in an accounting field as a bookkeeper because there are many alternative ways to learn this profession. What matters is for you to be diligent in doing your own self-study. You want to make sure that you stay up to date on the GAAP and accounting ethics to be successful.