Accounting and business go together like peanut butter and jelly. You can't have one without the other. Business owners, especially new, are always facing the task of trying to find their first accountant or change their accountant. If you are one of them, this guide on how to hire a professional accountant will help you.
How do I know when it's time to hire someone?
Starting a business as a small business owner and DIY bookkeeping/accounting are practically synonymous. There are certainly ways to take on your accounting yourself and DIY it. Options like QuickBooks have made it possible, but if you are doing one of these things, you probably need to let someone else take care of it.
If you are secretly wondering if you are even doing this right at all, that is a red flag.
If you are not doing it at all because you do not know what to do and it is overwhelming, that is a huge red flag.
Thus, it might be time for you to let an expert take over. Accountants can help your company move forward. They can help startups with business structure, business plan, government regulations, and financing. The way your startup is set up can seriously impact its future growth and success.
No matter what stage your business at, you will always have someone who is versed on the tax code and can do more than just filling in the numbers on your tax forms. Most importantly, you will get advice that you can actually apply to your business situation. You will be amazed at how much more information you can get by using a CPA that knows everything about business accounting, planning, taxes and more.
The benefits are endless, and the money you invest into an accountant will bring you even more money. Now, let's talk about how to find an accountant who will be worth the money you pay and who can truly lead your business to success.
How do I find a good accountant?
Hiring a good accountant is important for the growth of a company. Moreover, they will know private information about your company, so it should be an individual who you can trust to act in the best interest of your business. Thus, do not be afraid to talk as many CPA as you need to find an accountant that you are comfortable with and meets all your requirements.
Do not assume that accountants know everything. For example, most accountants do not understand investing. They will also not know all the nooks and crannies of every industry because it is simply close to impossible. Thus, you need a person who understands your business and can help you with your finance management, reports, taxes, etc.
Questions to Ask Potential Accountant
How can you help my business?
This is an awesome opportunity for them to expand on what is possible. They are going to ask you some questions to find out more details about what exactly you do so they can better answer this question and tell you which services your business will benefit from.
Do you work with other similar businesses?
This is a chance for you to find out if they have relevant experience and can do their job efficiently and effectively. Have they worked with real estate or construction businesses before? Every industry has its accountings specifics. If they specialize in your area and know your industry, they will also be more familiar with the tax write-off opportunities and can do their job more effectively. Also, it will be easier for both of you to communicate.
How available are you?
You want to ensure that this individual has enough time to dedicate to your company. Also, ask if they will be available when you have questions and need a more detailed explanation of what you are doing and why you are doing it. Be clear on how quickly you want to have answers and how quickly you like things to get turned in.
Who will I be working with?
You might be surprised, but the CPA you meet with might not be the individual who will actually work with you. If it is not the person you are talking to, it might make no sense to continue the interview. Find someone who can invest a little time into your business and truly cares about it. Keep in mind that most CPAs, though, do the work for the highest paying clients and delegate simple tasks to their assistants.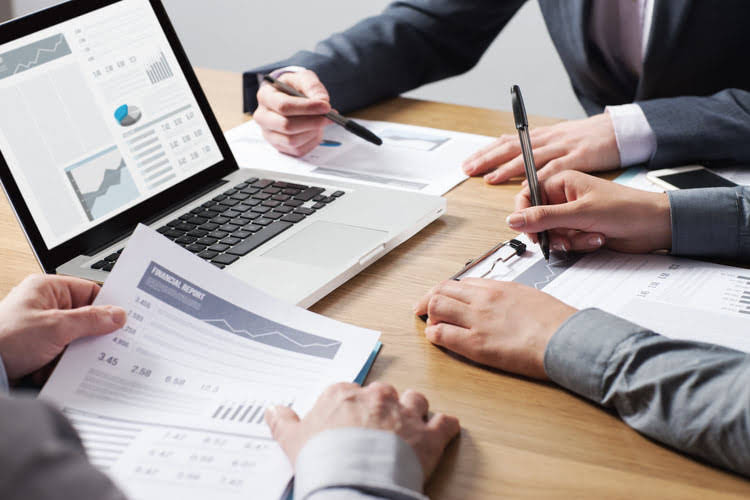 How will you help maximize my tax savings?
Taxes are a major reason many businesses hire an accountant in the first place. Thus, make sure this individual can provide you at least with some ideas or plans and comfortably talk about tax planning and deductions specific to your industry.
What records do I need to keep and how?
You need to find out what you will need to continue to be responsible for. Ask what records you need to keep and how they recommend you can best organize them.
What happens if I get audited?
This is an important question because you need to know whether you will be on your own when you get audited or to what degree this individual will represent you before the IRS.
How do you like to communicate with your clients?
Some accountants prefer to communicate via phone, while others find email more convenient and some go for texts. Thus, you need to be sure not only that this communication is comfortable for you, but also know the best way to get into contact with your accountant when you have questions and concerns. Otherwise, you will feel that you are not being properly served.
What is your pricing structure?
An accountant might not be able to give you an exact number when you just meet because he or she needs to get to know your company and the amount of work better. Yet, they should clearly convey what they will be charging you on an hourly or monthly basis, so you will not be surprised by additional fees. Keep in mind that CPAs are not cheap but know that every successful business has one, and it is an investment that pays off in the long run.