Reading Time 8 mins
Managing small businesses' finances may become a nightmare without proper software. Companies can still record financial operations manually by using spreadsheets. Even though it's a free option, it takes time and effort.
If you don't have the funds to buy a subscription, consider using free accounting software! This article offers several examples of robust accounting programs that help with optimizing a business's performance. And if you want to learn more about free software options, we offer our services.
ZipBooks
ZipBooks has all the significant features for a small company to be successful. It's one of the top free software options used by small companies. A simple example, ZipBooks offers:
Generating accounting software reports.
Synchronization with a bank account to record financial statements.
Billing options.
Expense management.
Invoice options.
These options are included in the free account! It is possible to unlock other software's features by paying to use a premium plan.
ZipBooks is a great option used by small companies. But at some point, the company can outgrow the options that ZipBooks offers. The software has reasonable cost, but it's possible to find other options. The main disadvantage of the software is the lack of scalability. As soon as the company has extra needs, you must pay to use ZipBooks.
Pros of using ZipBooks:
Unlimited invoice options.
No limits to managing vendors and customers.
Compatible with Square and Paypal.
Cons of using ZipBooks:
Connection only to one bank account.
Can't see detailed reports.
Lacking scalability for future growth.
Wave
Wave is the first to-go option when seeking one of the best and most useful free accounting software. One of the reasons so many small businesses prefer working with Wave is that it benefits from fees on payments made by users within the platform. That's how Wave offers free usage of the platform to enterprises owners while still generating income.
By using Wave, an enterprise can save money depending on its platform's method to collect ACH and debit/credit card payments from customers. A simple example, here are some fees on each transaction within Wave depending on the type of payment:
Mastercard, Visa, Discover – 2.9%, and 30 cents.
American Express – 3.4%, and 30 cents.
ACH bank transfers 1% or a $1 minimum fee depending on the transaction size.
Wave unlocks most benefits that other free software offers in premium packages. For example, this is what a free Wave account includes:
No limits on tracking income and expenses.
Tracking sales tax.
Generating reports on profits and losses, cash flow.
Unlimited invoicing, plus automated invoice reminders.
Accounting and invoice synchronization.
Pros of using Wave:
User-friendly interface.
No limits on the number of bank accounts to connect to the software.
Detailed and exportable reports.
No limits on tracking income and expenses.
Cons of using Wave:
It doesn't offer a function to track accounts payable.
Wave doesn't offer a mobile app with extensive features.
The great news is that Wave has insignificant disadvantages that don't affect the work of the accounting software.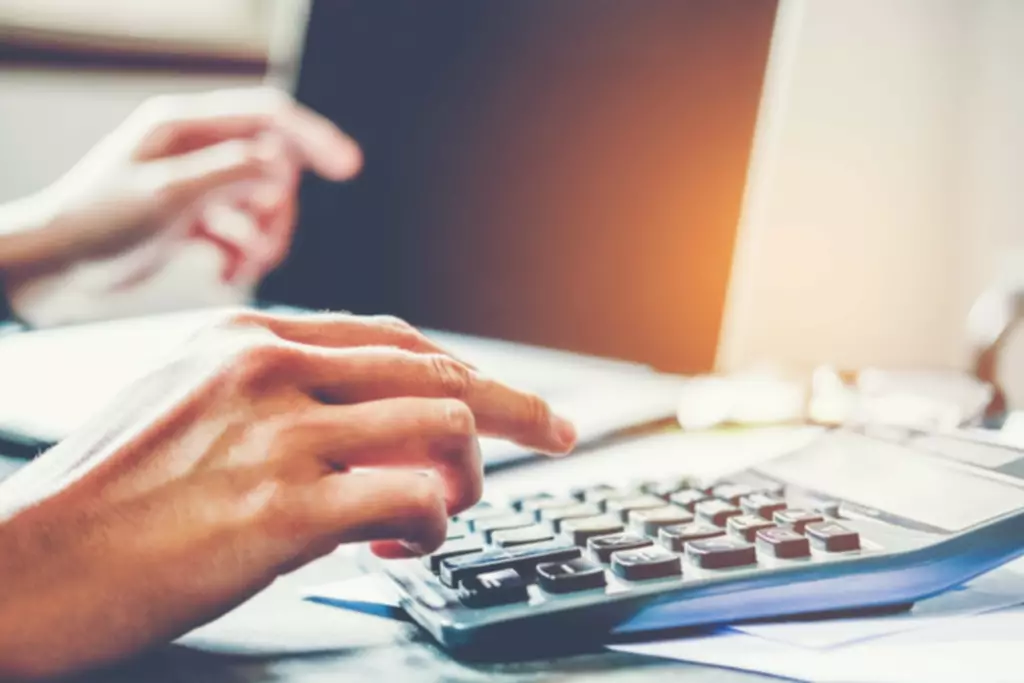 No More Bookkeeping Stress
Keeping proper financial records is time-intensive and small mistakes can be costly. BooksTime makes sure your numbers are 100% accurate so you can focus on growing your business.
Akaunting
Another great option to use when owning a small company. The Akaunting software has all features needed for a small company to function and properly keep financial records:
Expense tracking.
Account synchronization.
Invoice options.
Setting up expense bills.
Manage customers and vendors.
Unlocking advanced features means downloading third-party software and paying a yearly subscription. In most cases, small businesses benefit from using Akaunting's features. But as the business keeps growing, it will have to rely on third-party services offered by Akaunting.
Akaunting pros:
It has useful features that help to run a business.
It offers open-source software for improved customization.
Stores information in a cloud for easy access from any device.
Akaunting generates detailed financial reports.
Users are able to connect several bank accounts.
Akaunting cons:
Lack of a user-friendly interface.
Unresponsive customer support unless you pay to use the app.
Requires third-party services to unlock additional features.
CloudBooks
It's free software that benefits small startups and freelance workers. It seems that CloudBooks is a popular choice among users since the software's official website claims they have more than 2 million subscribers. The software has the following functions free of charge:
Unlimited invoicing.
Generating reports.
Time tracking.
Covering payment needs.
One of the main advantages of the CloudBooks program is invoicing capabilities. If a company often works with customers and regularly sends invoices, then CloudBooks is an exceptional solution. But it may lack the advantages of other software examples from this article.
CloudBooks pros:
Has no limits on how many users work with the app – a great option in case the enterprise has several employees that need access to one account.
It offers email support.
Stores data in the cloud without charging subscribers.
Premium plans have reasonable prices.
CloudBooks cons:
The free account lets a business bill just one client.
It has a limit of invoices even though invoicing is CloudBooks's main selling point.
No chat or phone support.
Sunrise
Sunrise subscribers can use it to categorize business expenses and income for quick search and easy access. There are other useful Sunrise features:
Send customized invoices to clients.
Easily get recurring payments.
Ability to create a free customized plan that includes the most useful bookkeeping features for a company.
If a company is ready to pay for extra features, there is an affordable premium plan. Premium features are focused mainly on helping with bookkeeping.
Sunrise is a perfect choice for small companies that need short-term bookkeeping solutions. But as the company grows, it might need new features that come at a price. Meaning, Sunrise is not entirely free as soon as the company starts expanding.
Sunrise pros:
Manageable income and expenses.
No limits on the number of invoices a company sends to clients.
Sunrise allows tracking of profits and losses.
Sunrise cons:
Not entirely free of charge since you have to upgrade to the premium when it's time to expand the standard suite of features.
Sunrise doesn't have payment integrations.
Doesn't offer alerts or insights on cash flow.
Zoho Books
It's software that caters to the interests and needs of small companies. If the startup generates less than $50,000 in annual revenue, then it's free to use Zoho Books. It's a great app to consider when launching a startup, and there is a need to save funds on paying for a subscription.
The app has a user-friendly interface, so it's easy to use Zoho Books even if it's the first time to use any accounting software. Zoho Books aid with handling such aspects of a company as sending out invoices, keeping records of transactions, raising sales orders, etc.
The Zoho Books program also offers access to a portal to easily connect with customers.
Just like any other software, Zoho Books has some disadvantages. One of the most significant drawbacks of the app is its lack of payroll management tools. Still, Zoho Books offers an easy-to-use interface on both mobile and desktop versions.
Zoho Books pros:
User-friendly interface.
Zoho Books has an excellent mobile application with features similar to the desktop version.
Zoho Books offers complete functional solutions to your business tasks.
Zoho Books cons:
Support is available through email unless a business pays for a premium account.
Zoho Books lacks payroll management tools.
Businesses that don't exceed $50,000 in annual revenue can use the software free of charge.
Bright book
This example is perfect for small businesses, contractors, and freelancers. Bright book is a web-based application with a myriad of free features to use. Even though Brightbook doesn't offer a mobile version, the software still has useful features, for instance:
Tools and resources for invoices.
Cashflow tracking.
Expense, profit and loss tracking.
Generating financial reports and financial statements.
Tracks how much a business paid in taxes and how much it should get back.
Some of Brightbook's premium features require a one-time payment. It does have a few disadvantages. For example, most of Brightbook's features lack valuable insights, but it's still a great option for small businesses.
Bright book pros:
One account can be used to manage several businesses.
User-friendly interface.
Valuable for business features are free.
Bright book cons:
Lack of insight.
Doesn't have a mobile version.
The generating reports feature limited and lacks valuable details.
Lacks double-entry accounting feature.
Support isn't available via online chat or phone.
Benefits of Accounting Software for Small Businesses
Small businesses or owners of sole proprietorships can benefit from using automated accounting software. Manual accounting is a tedious job that requires skills or hiring an accountant. That's why many small business owners prefer using the services of free accounting apps.
Accounting software offers a plethora of benefits to small business owners. Below you can find some reasons to opt for downloading free accounting software.
Avoiding Mistakes
Losing receipts or forgetting to file reports is a common occurrence among businesses that use manual accounting and bookkeeping approaches. Accounting software offers proper recording of all financial statements. It's easy to categorize the data, track income and expenses by using automated software. It's also an approach that has minimum risks of making errors.
Time-Saving properties
Accounting and bookkeeping are two essential practices that help maintain a business. But these two processes are tedious and time-consuming. A business owner might even need to spend time to acquire the required skills, so that leads to extra expenses.
That's why it's a reasonable idea to use free software. Just let the automated program take care of accounting so that you can spend time on developing the business.
Understanding of Financial Health of the Company
Knowing how the business is performing is the key to success. Accounting software offers reports with insights about the cash flow, profits, losses, expenses, etc.
Invoicing and Bookkeeping in One Place
Even free accounting software offers bookkeeping and invoicing functions in one program. With such help, businesses easily create and manage their invoices to accounting without the need to download other types of software. It's also a lot easier to prepare to file taxes.
Easy to Use
Responsible for accounting and bookkeeping should know how to apply formulas when working with spreadsheets. It requires having skills and patience since it takes a lot of time to manually record all the details. Transferring data to accounting software should make the whole process easier.
Accounting software usually comes with a user-friendly interface, so it's easy to get started and keep working in the future. It doesn't require knowing and applying any formulas, doing the math, verifying whether everything is correct, etc. The usage of accounting software definitely makes life easier.
Data Protection
Using spreadsheets might seem like the most accessible option, but it's definitely not a safe one. An enterprise may lose access to these spreadsheets, or someone else can get unauthorized access and get valuable information. Accounting software uses data encryption. Moreover, accounting software regularly creates backups.
Final Thoughts
Using accounting software is more convenient than managing finances manually. Buying a subscription to use powerful software may be an obvious solution for medium-sized companies and corporations, but not for small companies.
Thankfully, many software developers consider the needs of small businesses and offer free options. Some free software solutions may have a scalability disadvantage since when the company grows, it needs to unlock premium options. It's still possible to find software that doesn't require payments as the business grows.