Reading Time 8 mins
Indeed lately, we often hear the word «cloud» in different contexts, including «cloud accounting.» Have you wondered what it is and whether it will benefit your business? Read this article to know more.
Most companies are actively implementing cloud technologies, and the accounting field is no exception. Moving to the cloud benefits CPA companies and small and medium business owners. Let's discuss in more detail how cloud computing works.
The definition of cloud accounting
Cloud accounting software is similar to traditional, on-premises, or self-installed accounting software that is hosted on a remote server. Users send information to the cloud, which is processed and returned to the owner.
Entrepreneurs can access programs over the Internet or other networks through a service provider. With these cloud-based applications, organizations don't need to set up additional software desktops as each firm accesses the cloud from their PCs and gadgets. It provides remote employees and branch offices with the same information and similar software.
How safe is cloud accounting?
Many business people wonder if such software is safe to utilize. Cloud accounting is more secure than its local counterpart. If you lose your mobile gadget or someone steals it, attackers will still not be able to access the data because it is not stored on the device. All information goes to a remote server and is available via the Internet after an authorized login to the profile.
Reputable cloud providers install advanced antiviruses to mitigate cyber threats, multi-step authentication, and encryption to protect data. Strong passwords make sharing information more secure. The risk of unauthorized access to data is minimal.
Cloud providers back up information on different secure servers. It means even in the event of a natural disaster or fire; it will be easy to restore the entire amount of financial information. At the same time, data stored locally can be lost forever.
No More Bookkeeping Stress
Keeping proper financial records is time-intensive and small mistakes can be costly. BooksTime makes sure your numbers are 100% accurate so you can focus on growing your business.
Differences between cloud accounting and conventional accounting software
There is a big difference between cloud computing and local financial software. So, cloud programs are more flexible. The user can access the profile anywhere on any gadget with an Internet connection, not on a few selected machines. Unlike traditional accounting solutions, cloud software automatically updates data and provides real-time reports. Consider other features of such products for financial management.
| | | |
| --- | --- | --- |
| | Cloud | On-Premises |
| Program installation location | The software resides in the cloud in the vendor's large and well-managed data centers. | The software is installed on a server that is stored in the firm's data center. |
| Paid services | The firm pays once a month or once a year for what it uses. | The firm needs to buy service equipment and space in the storage center. |
| Create and protect a backup | The owner of the cloud center shares the responsibility of backing up and protecting information with customers. | The firm is solely responsible for backing up and protecting information. |
| Software updates and support | It is the responsibility of the cloud provider. | The IT department of the company provides such procedures. |
| Adding new users | Cloud programs are scalable solutions; businesses pay for what they use and can easily add new locations. | The firm must purchase additional hardware and licenses to expand the user list. |
Organizations that utilize local software must pay higher license and maintenance costs for software and new licenses for databases, systems management, and other software products. Firms must buy new hardware, e.g., servers, if they decide to grow. With cloud-based software, companies do not need to spend capital and time to install additional capacity and issue licenses.
Operating principles of cloud accounting
In cloud-based computing, all parties, including accountants, financial directors, and controllers, receive the necessary data to enter the system through a PC browser, smartphone, or tablet. Some vendors offer dedicated mobile apps to make interacting with various gadgets easier.
In most situations, the software is integrated with the firm's bank accounts so that all financial transactions enter the correct ledger. Clients get a home dashboard with critical economic data such as available cash, bills due soon, and overdue payments from counterparties. Users can drill down into the data to get more information on any financial issue.
Accounting is essential to an enterprise resource planning (ERP) system. The ERP platform contains the main business functions, including accounting, inventory and order management, human resources, customer interaction improvement, and many other tasks in the central database. Such a base contains modules to improve various sides of the company, supporting the main processes, many of which must be tied to accounting. Payroll, purchase orders, and inventory levels on hand, e.g., should all be displayed in the system as they become available.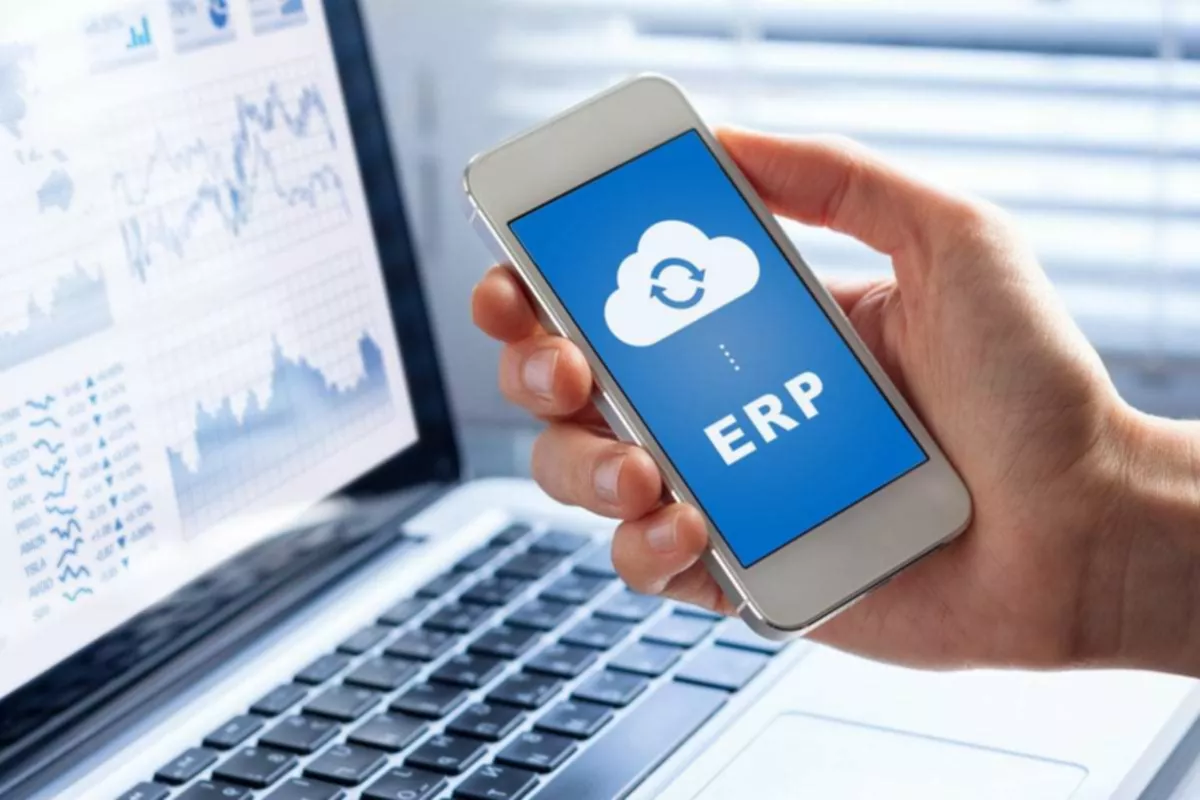 Main pros of cloud accounting software
If new businesses plan to start accounting with cloud solutions from scratch, they need to register. But incumbents should prepare for the transition to ensure all critical data remains intact and everything runs smoothly.
Fortunately, reliable cloud accounting providers guarantee a smooth transition from legacy solutions to advanced products. Many business owners who have switched to cloud accounting report capital savings and increased efficiency in day-to-day procedures. The following are other benefits of the implementation of cloud accounting:
Access to accounts every time: cloud accounting provides customers with access to central business cases at any time, seven days a week; the critical thing is to have a gadget with an Internet connection. It eliminates the need for specialists to work from a single machine at the main office.
Access to real-time data: if a company keeps its accounting and reconciliation up to date, it can get any financial statements in real time instead of learning historical records that are long outdated.
Access to an ecosystem of platforms: users can add third-party tools through an open API to create an optimal business system. Finance departments often add revenue and cost forecasting applications, invoicing software, project management systems, etc.
Active interaction with financial institutions: advanced cloud-based digital platforms provide live feeds to bank accounts, which connect banking transactions directly to your economic history. You no longer need to enter all the information manually or upload a .CSV file; all data is automatically added to the report. It speeds up reconciliation and makes an accurate view of the balance sheet.
The user always deals with the actual variant of the software: no need to perform long and expensive updates – log in and get started. In addition, the client is not responsible for applying security fixes; this is included in the provider's list of responsibilities.
Manage information securely: when collaborating with a bookkeeper or financial advisor, you can easily grant access to accounts using cloud-based accounting software – no need to use a USB drive or email. Your financial advisors will have access to all details in real time.
Facilitate tax compliance: your business must operate according to the CRA or risk heavy penalties. Cloud accounting programs help and show how much taxes you have to pay.
When you deal with financial matters, you accumulate many paper documents and invoices that need to be stored somewhere. With advanced accounting software, you can import all details from documents to the cloud. The transfer of information will make it easier to assess the business's financial position in real-time without having to scroll through a mountain of papers. It minimizes the risk of manual errors and the loss of essential data, enabling efficient financial management.
Fundamental problems with traditional accounting software
Despite the long list of promising benefits of the cloud, some entrepreneurs still feel like their obsolete accounting software gets the job done. What can they not notice, clinging to old programs? We have collected the main problems owners of conventional software face:
Long-term update: a local system update can take several months, requiring users to reprogram settings. Therefore, many firms avoid updates, which means they cannot benefit from new features that competitors use successfully.
Low level of security: backing up an infobase in traditional software is difficult. In most cases, this is expensive and time-consuming work that companies infrequently do or refuse to do. The firm may lose important data for months or years of its operation due to hacker attacks.
Access issues: with local accounting software, bookkeepers need to be on the organization's network or use a VPN to access the system, limiting its use. As a result, the company must spend money buying a VPN or similar software. It also limits the ability of major parties to analyze information that could influence their tactics and decisions.
As the popularity of cloud accounting increases, many traditional solution providers are moving away from supporting their products. It comes with some risks because if you're using expired software, you'll have to migrate to the cloud or take ownership of old, unsupported on-premises software. With the adoption of cloud accounting, the software is constantly updated.
When your business should use cloud accounting
Given the benefits of adding cloud accounting and the minimum initial investment listed above, many organizations are adding cloud solutions to cash flow management. Even entry-level financial systems offer cloud versions and can motivate customers to use them in every possible way.
It is necessary to control every transaction and regularly assess its financial resources to guarantee the successful operation of any enterprise. The company will not be able to survive for a long time and risks violating all financial and tax standards without properly organized economic practices. Early in its operations, an organization may utilize spreadsheets and other manual systems to manage its books and records. However, such an approach is fraught with errors and wasted time and energy.
Cloud accounting platforms let you solve all of these problems. Such software is available to everyone, from small entrepreneurs to multinational corporations.
Some reliable examples of cloud accounting software
In the cloud accounting area, there are many offers from various providers. When choosing software, take into account the size of your business, your bookkeeping needs, and the functionality you expect from your ecosystem of offerings. Consider the most popular software options:
Xero is the optimal solution for small businesses needing simple accounting with detailed reporting as their company increases. Xero has a sizeable global app ecosystem.
QuickBooks Online is another handy platform for small businesses that includes the full functionality of the desktop version of QuickBooks and a large selection of apps.
FreeAgent: a good option if we speak about freelancers and small businesses that allow all accounts without the hassle.
ClearBook: a profitable product for small businesses. The application offers a free Micro feature that is suitable for new companies.
The main advantage of quality cloud software is the flexibility it provides. You can be sure that you have before your eyes an up-to-date picture of the work of your company, no matter where you are now.
One of the innovations in finance is cloud accounting. The competitive advantages of this new technology let you take your business to the next level; cloud computing is highly scalable, requires minimal maintenance, and reduces costs. Such advanced accounting has all the features to make your business efficient, thoughtful, and automated. Cloud accounting is the future technology that needs to be mastered today.