Reading Time 6 mins
Employees in any business industry often have to deal with repetitive tasks daily. Thus, employees have less time on more important tasks. This problem leads business owners to lose profit. However, companies and organizations can opt for business process automation (BPA). Instead of delegating repetitive tasks to employees, you can install automation software to complete these tasks.
Understanding Business Process Automation (BPA)
A business process automation (short BPA) means using tools and software to automate day-to-day tasks, standard manual functions, organized systems, and workflows for the company's employees.
Companies prefer to automate specific areas to minimize effort and expenses and save time. Forrester Research Center claims that automation cuts operating costs by up to 90%. This data makes companies consider using automation software.
BPA enables business owners to automate the following business areas:
analytics;
sales;
planning;
customer relationships;
onboarding new employees;
marketing.
These are just a few examples of BPA. There are several main goals of using BPA:
Centralize all work processes and coordinate functions across the enterprise.
Enable businesses to organize, command, and use strategies and tools automatically whenever possible.
Improve processes while cutting costs and effort. Automation minimizes human error, provides better services to clients and reduces operational costs.
Companies use BPA software to automate business processes. This type of software is also called low-code automation.
Types of Business Process Automation
When someone mentions BPA, they usually mean one strategy that automates business processes. However, there are several types of BPA enabling to integrate automation only in specific business areas. There are five main BPA types:
Workflow automation.
Task automation.
Process automation.
Robotic process automation (or RPA).
Intelligent automation.
Let us see what each type offers to a business.
No More Bookkeeping Stress
Keeping proper financial records is time-intensive and small mistakes can be costly. BooksTime makes sure your numbers are 100% accurate so you can focus on growing your business.
Workflow Automation
As the name implies, this BPA type aims to apply automation to a specific series of business tasks and activities. Most workflows have automatable tasks so that businesses may reduce human interference. However, some tasks require critical thinking, so these processes should be done manually.
Task Automation
This BPA type aims to minimize or even eliminate the completion of specific manual tasks. Typically, these tasks include:
sending emails;
capturing signatures;
generating standard digital documents or contract forms;
updating statuses (for example, of an order).
Typically, businesses choose to automate repetitive tasks to free employees so they may focus on more critical tasks.
Process Automation
The working process consists of specific tasks and workflows. Process automation identifies each task and workflow a business may automate. So, process automation enables a broader optimization of a business.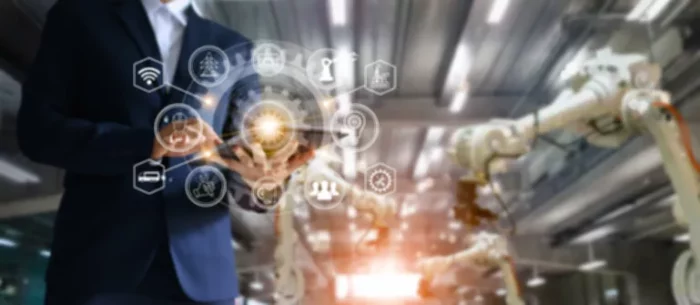 Robotic Process Automation (Or RPA)
Today, it's common to use software bots to complete repetitive tasks, for example, in customer support. Instead of delegating the task to human employees, bots quickly will answer repetitive questions. Employees focus on more advanced tasks; thus, the company improves its customer service system since employees have time to help customers.
So, software bots help with tasks that don't require critical thinking. These bots may save employees time who previously had to log in to a system, retrieve information, and then add it to another system. Now, bots do the task.
Intelligent Automation
Intelligent BPA is a complex and advanced solution. Intelligent automation uses task automation, process automation, and RPA to combine these solutions with AI and data analysis. Intelligent automation is an advanced system that can streamline higher-level tasks, for instance, decision making.
Examples of Business Process Automation
There are numerous processes that companies may automate to optimize their workflows. Some of the areas of optimization include management, supply chain, HR, marketing, etc. For more clarity, you may optimize any task that is time-consuming, repetitive, has high-volume tasks that don't require critical thinking, or need audit and compliance.
Some typical examples include:
Onboarding new clients. Businesses related to the financial industry, banking, insurance, etc., must conduct background checks and inform governments according to the Know Your Customer Rule 2090. These tasks are repetitive. Thus, enterprises can use artificial intelligence to automate all manual steps.
Onboarding new employees. Even though onboarding new employees is an essential task, it has many repetitive processes. Just a few processes to mention are filling out employee forms, scheduling training lessons, filling in tax documents, setting up a bank or direct deposit accounts, etc. The usage of automation enables the company to reduce paperwork and facilitate the overall process.
IT service desk support. It's challenging to handle the number of requests that IT staff is typically receiving. The automation process may analyze, filter, and route incoming requests to relevant IT employees. Thus, the process takes off the burden from the IT staff and increases customer satisfaction as employees complete tasks faster.
Marketing automation. This process takes off the burden of marketers since they no longer have to complete such repetitive tasks as sending emails to customers, updating posts on social media platforms, etc.
Integrating BPA saves time and costs. Instead of hiring new employees to do repetitive tasks, you can use automation software and delegate important tasks to your employees who now have more time.
Business Process Automation Advantages
Business automation has several great benefits apart from being cost-effective. If your business still isn't automated, here are a few advantages that might convince you to automate a few repetitive tasks:
Boosts productivity. Instead of delegating repetitive tasks to human employees, use automation software. Your employees get more time to complete more valuable tasks.
Enhances access to data. Cud-based automation tools store data in a central cloud database. Employees can access data from any device connected to the web.
Improves transparency. Business owners gain an ability to track and monitor processes. This peculiarity improves accountability.
Enables data monitoring. The system can quickly spot an error and inform you, so it's easier to fix errors as they occur. Moreover, automation software can generate reports that inform business owners about areas with recurring errors, so it's possible to prevent them in the future.
Lowers operational expenses. It's a long-term benefit, but you will eventually notice a cost reduction due to fewer manual interventions.
Optimizes task distribution process. You can easily distribute roles among your employees as there are fewer tasks on the list, thanks to automation.
Automation helps businesses of different sizes in all industries. Moreover, automation software updates enable continuous process improvement, so your company will keep improving its processes.
Four Steps of Business Process Automation
Automating business processes is not a difficult task, but it can't happen overnight. The process can be divided into four main steps. These steps can give you a general idea of how automation works and how to integrate BPA into your business or organization. Here are these four main steps:
Analysis. The first step requires analyzing business areas that need automation, for instance, email marketing.
Implementation. During this phase, you implement automation software and test whether the implementation of new software is improving your business.
Integration. The third step requires integrating new software into the system, so all existing programs seamlessly communicate with each other.
‍Maintenance. The final step requires monitoring how the software works. You need to ensure the software is up-to-date to maximize automation benefits.
The good news is that you can request a demo version of the automation software you want to purchase. If during the second step the software doesn't meet your expectations, you can choose other suitable tools.
The Differences between BPM, BPA, and BPO
There are several terms used in relation to automation. These terms may sound similar, but they have significant differences. Apart from BPA, there are two more terms:
Business process management, or BPM. It's a study that focuses on identifying ways to improve management processes.
Business process outsourcing, or BPO. The process aims to identify one or several IT-intensive tasks that a business can delegate to an external provider.
These processes can greatly improve ROI, but they are different from BPA.
How to Automate Business Processes?
Business owners need to understand what processes they want to automate and what tools they plan to use. It's easier with processes, and you can list all repetitive tasks. But you also have to choose affordable software. Here's a short guide on how to start automation:
Identify functional areas of operations to automize.
List all repetitive tasks that can be automated.
Prioritize areas to automate. If you don't have a stretchy budget, consider what areas are to automate in the first place.
Digital transformation. The part requires choosing software. The good news is that it's easy to find affordable solutions, for instance, Comidor, Outsystems, Signavi, etc.
Even if you choose to automate one or a few simple tasks, it's already a transformation from linear to faster growth. From this point, you'll be able to identify other automatable tasks and keep improving your business.