Reading Time 7 mins
The Shopify ecommerce platform has recently come to the attention of many online business owners as a viable alternative to established marketplaces and the best solution to build a stand-alone company.
Professional Shopify accounting software enables business owners to streamline activities related to managing their online businesses' finances and cash flow. Today's entrepreneurs frequently rely on various tools in their everyday work, from collaboration instruments to website constructors and payment processors. In this article, you will find out more about bookkeeping for Shopify and its best methods.
Understanding Shopify bookkeeping
Running a profitable Shopify business depends on product, accounting and cash flow management. Consider it a trustworthy index aiming to capture each transaction in the company. This crucial system will inform you of the profitability of your enterprise.
E-commerce accounting is a virtual wealth management procedure in its most basic form. It involves organizing and overseeing anything related to handling financial info.
Shopify's entrepreneurs who maintain current accounting records will be content to examine recent data regularly. Having the proper perspective on crucial info which helps demonstrate success increases as your organization grows. Reliable software can simplify maintaining accurate Shopify bookkeeping. You may utilize different apps to increase efficiency besides the chosen accounting platform.
Bookkeeping essentials
A lot of data is produced when operating a Shopify online store, which must be regularly gathered and examined. The following papers are most typically seen in an online store:
All invoices you send to clients when they buy a product are called "A/R Invoices."
Any invoices linked to the online store you pay and consider a cost.
Bank receipts: Any receipts which detail the history of reservations, such as PayPal or bank statements.
The easiest way to gather and save these receipts is online. Furthermore, to properly pay your income tax, you must calculate your profit at the end of the year.
In reality, as wealth rises, accurate bookkeeping becomes more and more crucial. Accounting is essential for any Shopify e-commerce business with a growth-driven goal since its worth over time is accompanied by higher earnings from significant transactions. It enables you to chart progress and make wise choices.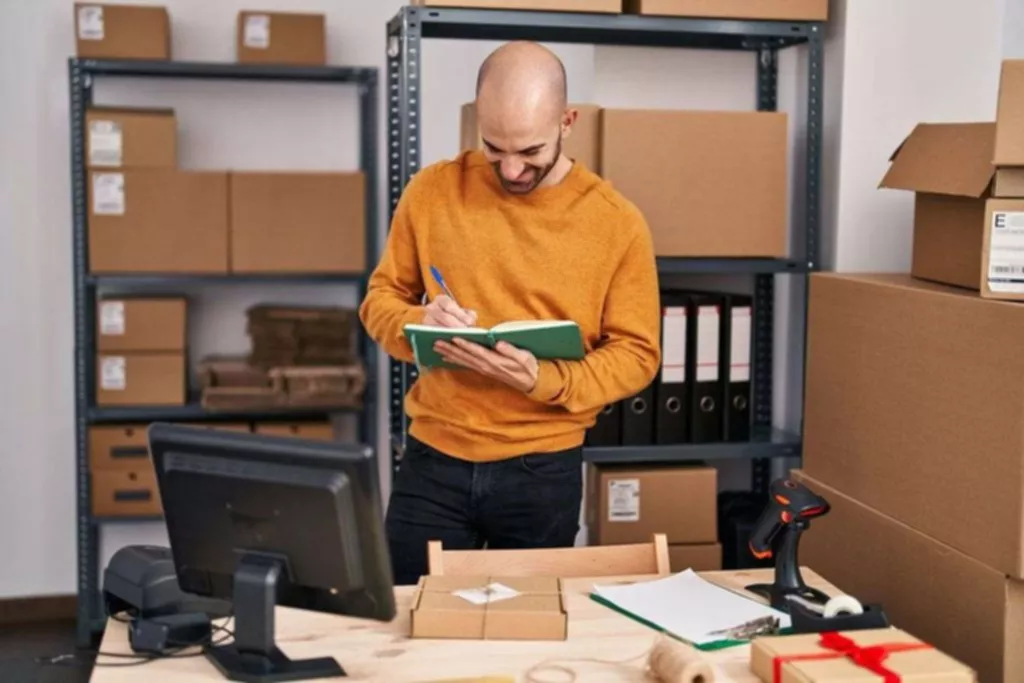 No More Bookkeeping Stress
Keeping proper financial records is time-intensive and small mistakes can be costly. BooksTime makes sure your numbers are 100% accurate so you can focus on growing your business.
The value of Shopify shop accounting
Capturing and documenting all of a company's profits and costs is accounting in online retail trading. As a result, you must log all sales in your Shopify business, including invoices sent to clients. The same holds for all outlays, including the price of an item.
Moreover, there are also some important details included. If you apply the small ecommerce business rule, bookkeeping for Shopify will be relatively straightforward. It implies only total earnings and outlays are recorded as gross sums. However, you would have more responsibilities if you must pay VAT. Therefore, you should hire a professional to look after your records or use top-notch accounting programs to pay taxes and keep all documents in order.
How to control the performance of e-commerce?
The core of main components—efficiency estimation, income increase, and tax return filing—is accounting. The correctness of the following processes depends on accounting, ensuring the accuracy of reports and full volume of tax returns. Opening a trustworthy commercial bank account and choosing a payment processor is essential to ensure a seamless Shopify accounting procedure. Creating a business bank account is crucial to keep your online purchases distinct from personal costs.
Guide on how to do bookkeeping for Shopify
As your Shopify business grows and you receive more orders, it can be difficult to keep track of all transactions, payments, refunds, and charges. To maintain control of and improve your finances, it is important to study the proven practices in bookkeeping for Shopify.
Connecting shop database and accounting software
Anyone who operates a Shopify shop knows the time it takes to process orders, produce invoices, and then give all the documentation to accountants and tax advisors. Therefore, marketing, production, and sales are frequently overlooked. You can spend your time more effectively and be more motivated while using reliable accounting software. Moreover, you can keep track of your finances and make plans with the correct bookkeeping Excel template or software. Additionally, the automation prevents mistakes on invoices and while processing orders.
Data analysis
Accounting is more than just maintaining balance sheets. Nowadays, experts may also analyze data and serve as a company's financial counsel. They use cutting-edge technologies to create clear info visualizations and robust plans. With sophisticated technology and lean financial processes, they automate the placement of your company transactions. By taking over financial accounting, they ease your work.
In the world of Shopify e-commerce, bookkeeping requires a lot of work. It combines several distinct areas necessitating skilled administration. As a result, hiring an accounting company freelance is a significant managerial advancement.
Looking into online bookkeeping
Businesses are quickly converting to Internet accounting (cloud alternatives), which offers several financial and practical benefits. According to numerous kinds of research, cloud accounting software reduces business labor expenses by 50%. These methods streamline and speed up bookkeeping for Shopify. It also offers efficiency because the company has real-time access to record updates. It is helpful, especially now that most people are working remotely.
Regular reconciliation of accounts
Reconciling your account is the best way to find any errors or oversights that occur during financial transactions. To make this process easier, choose accounting software that will automatically check out your accounts at the end of each month. These programs can also help prevent fraud. After each month, it's important to have a summary of your overall financial status. Accurate sales data, cost, and income statistics are essential for creating a reliable report, passing the audit, and attracting investors.
Inventory management
Stock control is of great importance to each Shopify shop. If you're using several channels, this can frequently become a sticking point. Here, inventory management practices may be helpful. You need to stock up on the appropriate items in the proper quantity. It is essential to factor in the price of shipping and packing when determining the cost of a sold product. Making an accurate financial statement and determining gross profit depend on knowing the cost of products sold.
Management of returns and chargebacks
Create sections specifically to control returns if you have a return policy. These might be faulty items, carrier-damaged goods, customer-damaged goods, or damaged goods. Supervising the return's cause enables tracking consumer satisfaction. Doing this lets you steer clear of writing off your inventory more than once.
Chargebacks are expenses or charges. When a consumer returns an item or challenges a transaction, the credit card provider contacts you to get a refund, known as a chargeback. It is vital to keep track of this info, to stay on the financial track you've established.
Getting more information about financial statements
The proprietor of a Shopify shop must provide in-depth financial reports and comprehend how they function. A chart of accounts that lists your assets, income, and liabilities should always be kept on hand. It is crucial to review all information and reports and comprehend the measures they point to. The following are the most critical reports to remember:
A balance sheet is a thorough list of an organization's assets and obligations in a specific time frame.
The income statement may show an exhaustive breakdown of all revenues and outgoing costs.
The amount of money going into your Shopify store is the cash balance.
With an inventory forecast report, you may keep tabs on the best-selling items and choose when to place new orders.
You can modify the accounting work if you know how these assets operate. In addition, understanding financial statements can help you identify potential sources of revenue and expenses.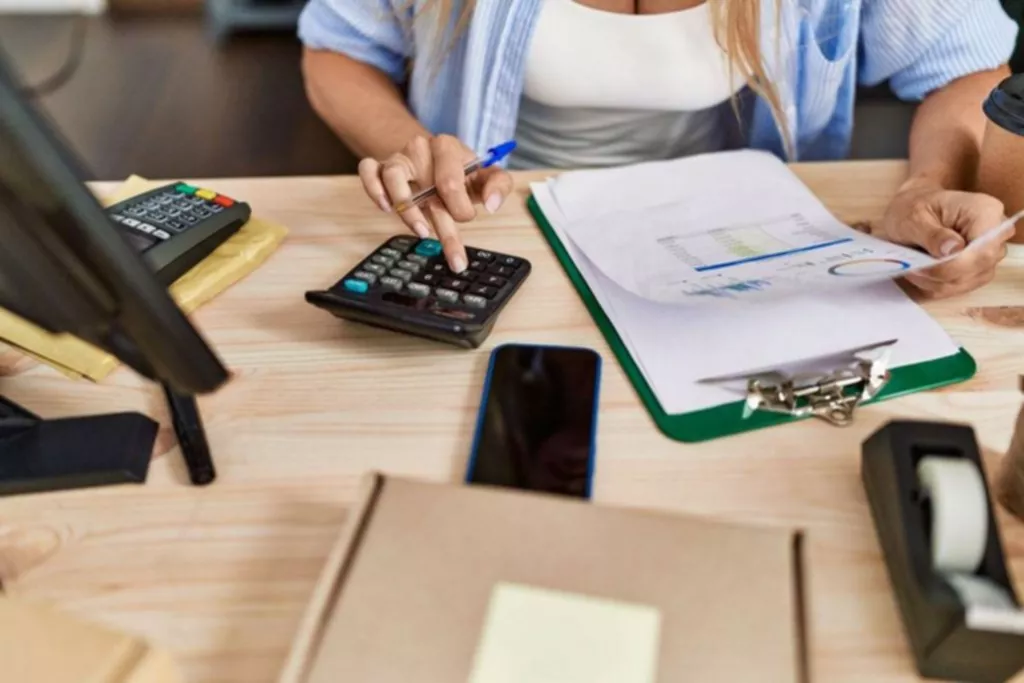 Understanding sales taxes
Sales tax is essential when it comes to online transactions and financial information. It is a part of every transaction. Therefore, it's critical to understand them. There are different tax-collecting laws in each state where online enterprises sell goods. Thus, looking into assessment algorithms and discovering more about tax systems guarantees you won't overlook some vital business moments.
Accounting software for Shopify shops
E-commerce accounting has become considerably more hassle-free with the help of contemporary online professional programs. Utilizing the best bookkeeping software for Shopify will help you stay on top of all reservations at all times:
Your information is kept in one secure location to avoid missing anything.
Depending on the program, it may be accomplished utilizing either external storage or the cloud.
There is no longer a need to do all the paperwork that consumes your time and, most importantly, space.
You have everything prepared for your tax counselor appropriately. You may easily share documents through the interfaces and provide users access to the program and associated files.
Furthermore, you can connect your online store accounting software straight to your bank account and benefit from cutting-edge functions. Your operations, including revenue and costs, are immediately saved in the application.
Finding the finest Shopify software might be challenging. But there are many choices to match all your business needs and budget. You can keep track of anything, from orders to uploaded Excel documents, with the correct tool. To test out the functionality prior to purchasing, you should seek a product that seamlessly connects with your current tools and offers a free trial period.
Final thoughts
E-commerce is booming, and there are ever more customers shopping online. However, as with a physical business, bookkeeping is a crucial area that requires enough attention; otherwise, there will be several negative financial implications. The bookkeeping standards in e-commerce differ from those in traditional retailing in specific ways.
Even while accounting is a subject that does not thrill many people, it should nonetheless be handled with extreme caution since even the slightest mistake may have significant and costly repercussions. It is of great importance to know how to do bookkeeping for Shopify.
Even in the digital era, there are solutions to cover any business needs that automate procedures and relieve you and your tax adviser of some monotonous labor, so accounting doesn't have to be a headache anymore. The day when you had to manage massive paper heaps is long gone. All you have to do is locate the best Shopify accounting software and a trustworthy bookkeeper.