Reading Time 5 mins
Have you started your own car repair business? Such companies often face unusual challenges due to their intermediate position between enterprises that produce details and automobile owners or drivers. Auto repair shops are permanently forced to adapt to the emergence of modern techniques in the automotive industry.
Keeping track of reserves and fair labor spending may complicate your bookkeeping. Therefore, maintain precise and actual financial records to save time and energy. This article will give valuable recommendations for organizing bookkeeping for auto repair shops.
Be responsible when creating a chart of accounts
A chart of accounts (COA) is an index of economic reports in your organization's general ledger. In other words, such a system allows your trading entity to classify its assets and obligations. Creating an effective chart of accounts is critical to ensure the adequate performance of any auto repair shop. Consider the main profits of this structure:
Organized finance: forget the clutter in your economic papers. Establish transparent procedures to improve company performance.
Growth in the efficiency of a retail activity: an intelligent accounting system lets you reduce the time spent on paperwork and procedures with numbers.
Choosing the best business decisions: with professional bookkeeping for auto repair shops, you will comprehend how to allocate your budget and all the store's resources correctly.
Enterprises may record hundreds or thousands of transactions annually, a vast dataset. Having a chart of accounts allows transactions to be grouped into consistent categories that can then be used to determine the financial position of an enterprise.
Select the accounting system
If you are a retailer, you must determine the best bookkeeping method to monitor capital inflows and outflows. These methods ensure consecutive and precise business transactions throughout the financial year. However, the choice of methodology affects the enterprise's cash flow estimate and tax liability. Analyze the features of each option or consult an auto repair accountant.
No More Bookkeeping Stress
Keeping proper financial records is time-intensive and small mistakes can be costly. BooksTime makes sure your numbers are 100% accurate so you can focus on growing your business.
Cash accounting
The technique assumes you record gains and costs at the time of the capital movement, not when the request or order was sent. A cash system is suitable when discussing companies with small transactions or transfers. Since tax filings occur annually, you must track all inflows and outflows of money for 12 months.
Accrual accounting
Under this technique, income or expenses must be recognized once invoices are issued or received from counterparties, even if payments are deferred.
Such a bookkeeping option lets you improve the financial flow of your firm and is more often used if you have to deal with large amounts of transactions or transfers. If your company offers large-scale renovations, we recommend you select accrual bookkeeping for auto repair shops.
Your tax documents must show transactions during the past year, even if some trades are expected to receive funds in the next year.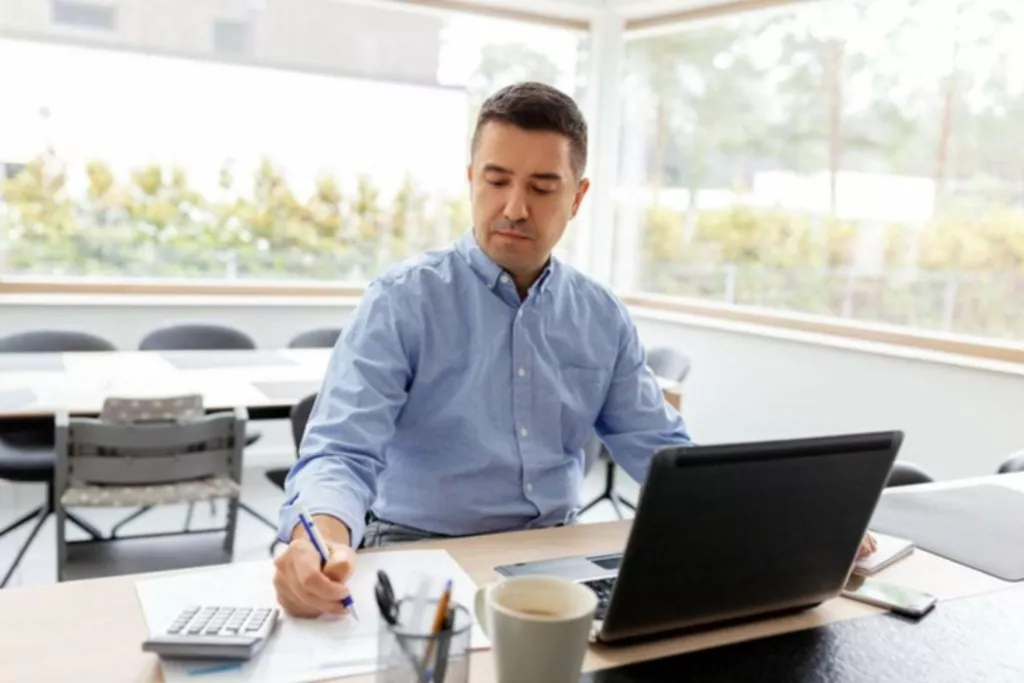 Think about how to manage inventory properly
We live in an era of lightning-fast deliveries and easy warehouse access, which means many commercial properties can operate efficiently without significant inventory. It is essential to run small workshops with little free storage space. However, suppose you own a more substantial business and have a place to spare. In that case, you can increase earnings by taking advantage of economies of scale and ordering enough parts at a lower cost.
In any situation, you need to control the elements you employ daily, e.g., clamps or hoses, to approach your habit of ordering and buying at a lower cost. If you're running a firm that specializes in dealing with specific makes or categories of vehicles that take longer to ship, it's important to have stock on hand and keep popular products in stock.
Control your costs
The workshop owner's earnings largely depend on the purchase of various spare parts and machine elements. It would help if you displayed the cost of goods sold for auto repair shop.
One of the basic accounting approaches in auto shops is a detailed entry of all invoices and bills got from suppliers. It is vital to indicate the sum, transaction date, counterparty's name, etc. It positively affects your profitability level since you can monitor the earnings of each activity. Reliable record-keeping makes it simpler to file your tax decoration because you don't need to memorize 12 months of your entire commercial history.
Track your cash flow
Whether you run a small or large car repair shop, ensuring enough funds in your accounts is essential, as a shortage can lead to bankruptcy.
If you offer ordinary activities, e.g., orderly servicing of a client's car, chances are you don't have a cash problem. However, when implementing large-scale and long-term projects, the risk of shortage of money increases. Ensure you have enough capital to cover all costs before clients pay their bills. A stable cash flow is vital to reach prosperity in a small business.
Use the best accounting software
Many modern shops use accounting programs; this makes such an important activity more manageable. It is vital to understand you will only experience all these benefits if you take the time to choose the program that fully suits your store. Let's take a closer look at several software variants that are most in demand among car repair shop owners:
Xero is a cloud-backed platform that supports unlimited users, making it the best choice if we speak about workshops in multiple places. Company administration can log into the system to control all records and business activity information regardless of location.
Quickbooks is a popular app that assists you in managing your car service more efficiently. You may implement such a digital product to generate financial reports, control fixed expenses and settlements with counterparties, create a profit and loss account, and pay staff salaries. Careful accounting of each transaction helps to increase profits.
Zoho Books is a simple yet complete cloud-ruled software to manage invoices, expenses, and maintenance fees. With such a cloud system, you can determine and refine your evaluations considering personal objectives. Generating and sending out invoices is as easy as possible, and automatic reminders to customers about the need to pay will save you from communicating with them regularly to resolve financial issues.
There are many different software options, so how do you select the best accounting software for auto repair shop? Analyze various platforms' functionality; users are most often interested in customer relationship management, financial reporting, invoicing, etc. Integration of the economic platform with existing digital solutions is a guarantee of quick and easy deployment of the modern application.
Final thoughts
Instead of wasting your precious time on financial issues, seek help from BooksTime experts with experience in the repair shops field. They know how to increase the profitability of a business and minimize the cost of a retail facility.
We recommend consulting specialists to keep track of the transactions and determine fair spare parts prices, payroll margins, and optimal settlement methods with counterparties. Contact the experts today to ensure the solution to financial issues continues.