Doing payroll manually can be complex because of various taxes and deductions. Payroll solutions handle this automatically and help you do payroll in less time and accurately. It will also be more convenient for your employees.
If your small business already has employees, you will want to check out this list of payroll service providers we put together for you. Although most of them have similar core features, some might play a decisive role in your choice.
Gusto
Gusto provides a way for small companies to pay their employees easily, on time, and without much hassle. The software is user-friendly, so running payroll is fairly simple and does not take much time at all. Depending on the plan you choose, the features will vary accordingly. All plans, though, include the following features:
Unlimited payroll
Availability in all 50 US states
Payroll tax calculations
Garnishments and deductions
Payroll automation
Health benefits
Gusto Payroll pricing comes in three tiers. You will pay a base price to use the software in addition to a per employee, per-month fee. You will only pay this fee for currently active employees, which also applies to contractors. If comparing it to another popular payroll software, Gusto is generally less expensive.
The highest paying tier comes with great features, such as employee handbook builder. This feature gives you access to templates for important documents, like offer letters, performance evaluations, and employee handbooks. It will walk you through the process of customizing each for your own business. In addition, there is full harassment training for your employees. Other add-on features can be accessed for an additional fee.
QuickBooks
With QuickBooks, you will also have three different plans to choose from based on your business needs. As with most software providers, the features you get vary from plan to plan. No matter which plan you choose, you will get automatic and unlimited payroll no matter which state you live in, as well as payroll tax calculations, garnishments and deductions, and health benefits. Other add-on features not available in plans offered can be accessed for an additional fee.
QuickBooks also offers a tax penalty protection feature with its highest-priced plan. Basically, this means that if there are any payroll tax or filing errors with your payroll and you get fined by the IRS, QuickBooks will cover the cost of your penalty up to a certain amount plus a resolution team will work with you to prevent these mistakes in the future.
You will pay a base price and additional fee for each employee. The fee is paid only for currently active employees and contractors that you paid in the month you are looking at. Although this payroll software is slightly more costly than some other options, QuickBooks does run promotions on its service from time to time.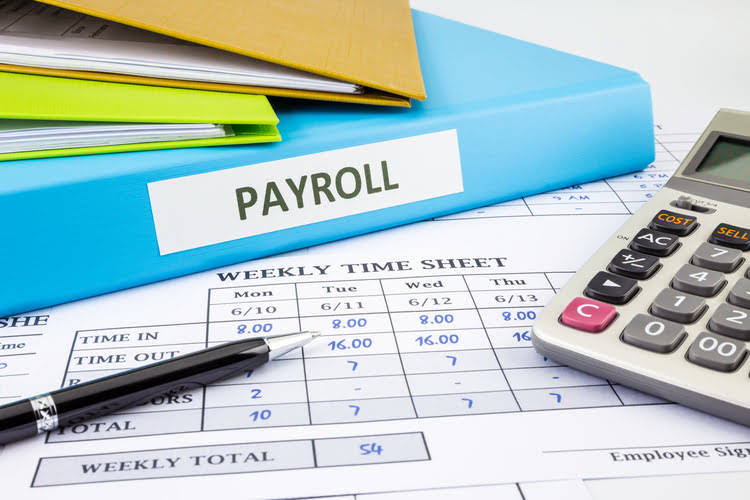 Square
Square includes great features, such as automatic payroll, payment notifications and employee onboarding. This payroll software also offers PCI compliance, sick leave and paid time-off tracking as well as calculations of overtime, taxes and worker's compensation. Square payroll is a great solution for contractors, so if your business has a lot of contract work, it might be the best option for you to go with.
Your employees can also clock in and out on the Square platform. You are able to track labor, can understand what those trends are and integrate your labor into your payroll. Moreover, business owners can customize how and when they pay their employees.
Since the data is stored in the cloud, you can access your account from any PC or Mac with internet access. Note that there is no mobile app. The base price is only $29 and you will pay additional $5 for each employee, which is on par with most other software. Square payroll is suitable for both small businesses and larger companies.
Run by ADP
ADP, which stands for Automatic Data Processing, solutions are being used all over the world and about one out of six employees in the US get a paycheck through ADP. Their Run software is an online payroll and HR platform for entrepreneurs and small businesses.
Just like most other software out there, Run comes in three different packages: Essential Payroll, which handles basic needs, such as payroll processing and tax filing; Enhanced Payroll with more advanced capabilities, like check mailing and wage garnishments and Complete Payroll Plus HR – the most robust Run package, which includes applicant tracking and background check functions.
You can also purchase add-on services for any Run package to handle benefits administration and employee scheduling. Businesses with all salaried employees or hourly employees with the same hours each week can use the Run&Done feature to automate their payroll. Your employees will also have access to payroll information.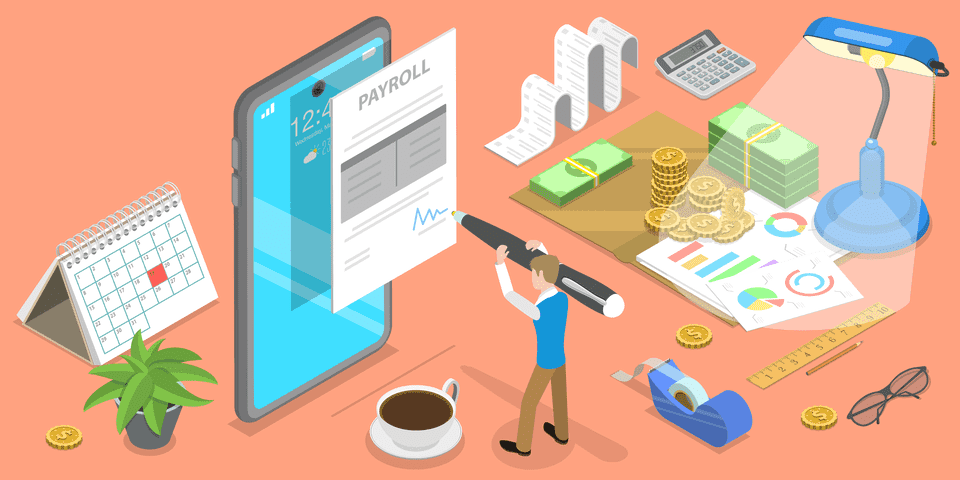 Zenefits
Zenefits is a Human Resources and payroll software built for small and medium-sized businesses that has a rich list of features. This payroll solution offers a two-week free trial and prices that are very reasonable. The basic HR features include:
API
Benefits management
Compliance management
Employee onboarding
Payroll management
Time-off requests
In addition to all the basic features you would expect, there are less common but useful ones, like lifetime employee accounts, so former employees can always look up their info on their own. With the Zenefits business intelligence tool, you can run reports on everything from headcounts to diversity goals to employee birthdays.
By sourcing data from hundreds of thousands of businesses that use Zenefits, compensation management shows you how your salary offerings stack up to other businesses. This can help you fill competitive positions and better estimate payroll budgeting and revenue goals.