Reading Time 3 mins
If your finances are not in order, it is difficult for your business to thrive. You cannot control the inflow and outflow of capital and make plans for the coming days, let alone the long term. You need clear and up-to-date economic reports. You may have handled many accounting tasks when you started your business. But as the company develops, additional difficulties arise in the back office. However, you are an entrepreneur, not an accountant. At some point, you should outsource back office accounting to take businesses to the next level.
The definition of back office accounting
The back office is a part of the firm, consisting of administrators and financial staff who do not have direct contact with clients. Such specialists carry out accounting, fill out documents, monitor compliance with legal requirements, and offer IT services. For example, retail firms are engaged in selling goods or services; they do not solve economic and administrative tasks for customers. Back office bookkeeping involves managing a firm's finances, which work behind the scenes.
Back office accounting should consist of logical processes like any other bookkeeping system. It includes collecting data for financial management, recording transactions in a ledger, and compiling reports to determine a company's financial health. Integrity, accuracy, and reliability are essential elements of such bookkeeping.
Back office accounting services
The main objective of the back office bookkeeping team is to improve and control financial transactions. Most often, such activities are carried out by controllers who work under the direction of the CFO. Depending on the needs of the company, specialists can perform the following tasks:
Reconcile accounts after the end of the month.
Create financial reports.
Generate invoices and work with accounts payable. Specialists will improve the delivery and payment process of invoices to reduce the burden on staff and the number of errors.
Inform the management of the company about overdue payments.
Make changes to the system of accounting, sales, and inventory.
Preservate of the optimal cash flow with synchronization of the cash balance and credit account.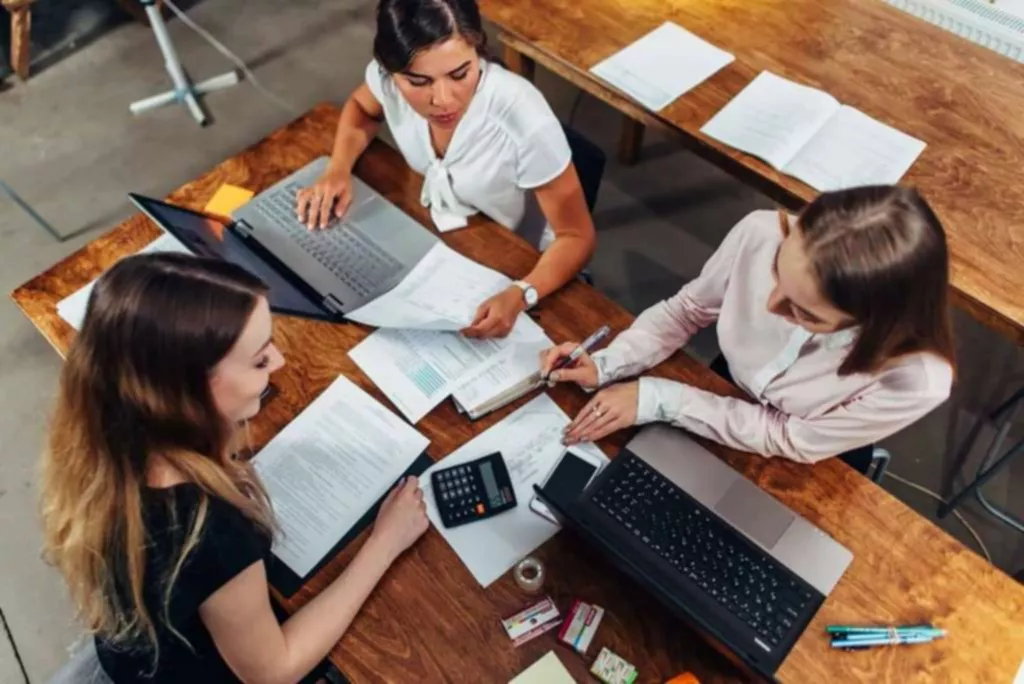 Any firm needs competent financial management to support all necessary economic operations. But how effective the work with finances will often depend on entrepreneurs and managers. Recruiting bookkeepers to handle critical accounting objectives in the back office can be too costly when we speak about small businesses, so it's worth exploring the possibility of implementing other solutions, e.g., outsourcing such services.
No More Bookkeeping Stress
Keeping proper financial records is time-intensive and small mistakes can be costly. BooksTime makes sure your numbers are 100% accurate so you can focus on growing your business.
Benefits of back office outsourcing
Suppose you do not have accurate accounting and financial data. In that case, outsourcing back office bookkeeping will be the best solution. Especially if your current processes are not working as efficiently as you would like or your company has grown so much that the needs exceed your capabilities. Consider the main advantages of such delegation of authority to a third party:
Reducing costs: outsourcing back office accounting allows you to cut your firm's spending in the long run.
Business continuity: delegating economical transactions to professionals will allow you to find peace of mind and focus on essential aspects of the company. A professional back office makes achieving key performance indicators and strategic goals easy.
Cutting IT costs: outsourcing financial tasks means you don't have to worry about the high costs of implementing innovative bookkeeping software technologies. Specialists who offer back office accounting outsourcing invest in modern tools to ensure that you receive consistent and reliable services.
Companies often struggle to maintain their finances by focusing on running the organization. Bookstime's outsourced bookkeeping services can help you by providing in-house accountants with extensive industry experience.
You will receive financial services tailored specifically to the needs of your firm and accessible remotely. From paying bills and filing payroll, our experts are ready to take on anything. Our experts are also prepared to help with the transition to cloud technology, which will provide access to financial information from anywhere.