Reading Time 5 mins
Whether planning to start your own business or own a large company, you must control all financial indicators to make informed business decisions. In such a situation, accounting and bookkeeping services come to the rescue. Let's talk in more detail about the features of financial processes so that you understand whether you can cope with such tasks on your own or need professional assistance.
The definitions of accounting and bookkeeping services
Accounting is the process of analyzing income and expenses. The accountant is responsible for providing financial advice and informing about the organization's position.
Bookkeeping services provide for the recording of procedures and the preparation of all necessary reports, including balance sheets and income statements. The day-to-day activities of an accountant include checking the correctness of invoices and expenses from employees, as well as processing payrolls. A full-charge bookkeeper manages all accounting needs of the company.
The importance of accounting
Accounting and bookkeeping services play a critical role in your business. You need to learn how much money goes into the firm, what you spend that money on, and what benefits such information may bring.
Accounting allows you to increase your income by optimizing the efficiency of all financial tasks, including payroll, tax, invoicing, month-end close, etc. You may delegate these responsibilities to a third-party service provider or form your team. The right financial services can do a lot, from helping you scale procedures to making your company an excellent investment for long-term growth.
No More Bookkeeping Stress
Keeping proper financial records is time-intensive and small mistakes can be costly. BooksTime makes sure your numbers are 100% accurate so you can focus on growing your business.
US Accounting Standards
Accounting standards in the United States are set and regulated by the government and self-regulatory agencies. There are different auditing standards for various economic sectors in the country. The main aspects of accounting practice followed by American firms are:
Organizations can use LIFO, an inventory valuation method.
Financial reports inform all stakeholders about resources, profits, and losses in the private sector.
Companies and auditors in the United States adhere to generally accepted accounting standards (GAAP).
Implementing financial standards is vital as they support the credibility of markets. If it weren't for GAAP, investors would have less confidence in the information companies provide because they would doubt its accuracy. Without such trust, we would see fewer transactions, which could negatively affect the country's economy.
Is it worth doing your bookkeeping independently?
Many people are thinking about starting their business and wonder if they can handle all the bookkeeping services. One of the main things to analyze when making decisions is the volume and frequency of various transactions.
Another critical point to consider is your knowledge. Does your company have someone who has the necessary qualifications to solve financial problems? If the answer to this question is no, dealing with a professional accountant will be the best choice.
Hiring a full-time bookkeeper only sometimes makes sense; specialists are flexible, and clients can always agree on hourly pay. In addition, you may outsource bookkeeping. It is especially true in these situations:
The firm cannot find a full-time employee with the necessary abilities at an affordable price.
Growing firms try to scale financial services.
Necessary temporary services when a staff member is on sick leave or vacation.
A professional accountant will always advise on how to make accounting more productive. Specialists interact with different companies and learn a positive experience for other clients. It is critical to remember that even if you hire an experienced specialist, someone will have to approve accounts, check timesheets, etc.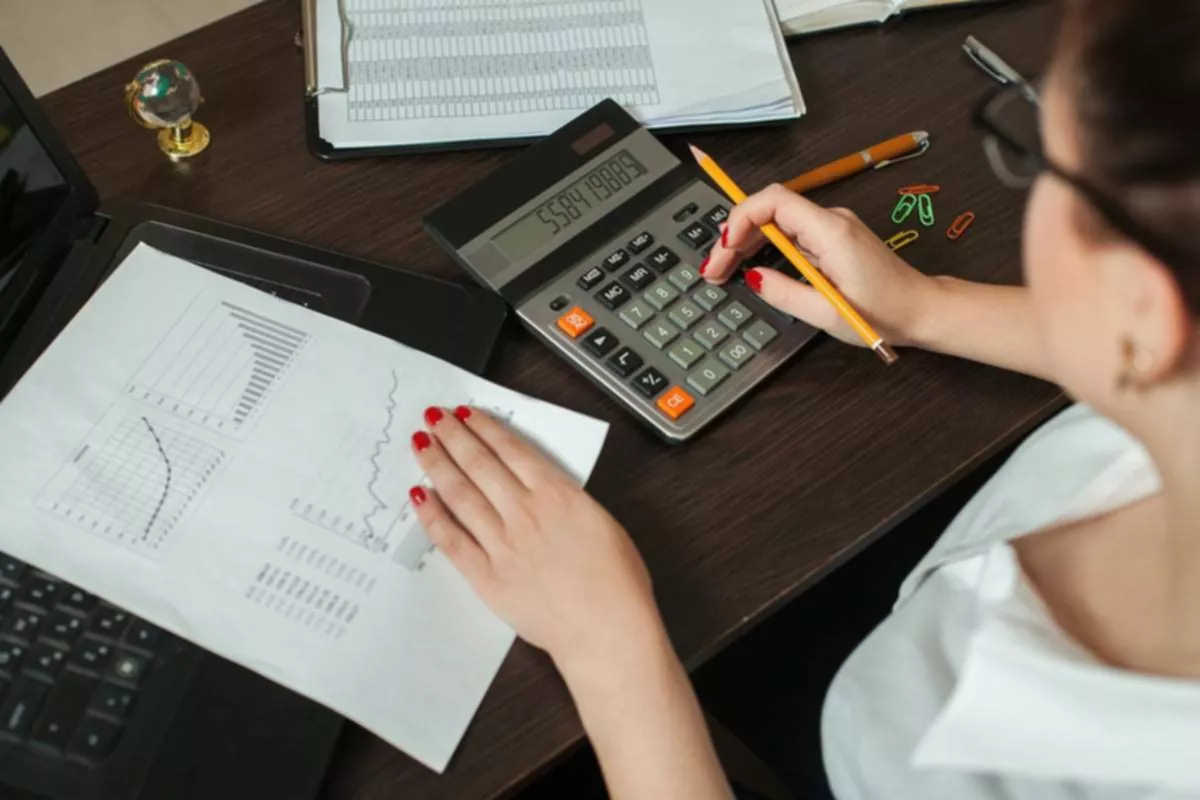 How to find an outsourcing company?
Choose a counterparty that meets your aims if you outsource. Quality of execution and efficiency should be the main priority when outsourcing accounting. However, there are other factors to consider:
Check references and experience.
Ensure the candidate knows accounting programs and technologies.
Check how fluent the specialist is in bookkeeping policies and various operations.
Ask if the candidate can successfully communicate in financial jargon you may understand.
Today, more than 1/3 of all small companies in the US have outsourced accounting. Many business owners admit they don't feel comfortable doing their bookkeeping. One of the most popular providers of remote financial services in the USA is BooksTime.
What services does a third-party accounting company offer?
Having a professional bookkeeper to work with your documents may save you time and money. No matter your small business's industry, BooksTime's full-featured virtual specialist can support you across the US. Specialists offer the following services:
Bookkeeping: professionals will manage and record all your operations and collect the data needed to prepare business invoices.
Reporting to authorities and management.
Services related to payroll.
Control of accounts payable (creation of payments).
Interaction with receivables (monitoring of debtors).
Payroll.
Our online customer portal allows you to access your information wherever you are. We work regardless of your location and technology platforms. Systematic accounting will improve the company's performance.
Benefits of outsourcing bookkeeping
BooksTime offers the best virtual bookkeeping services for small businesses. Our employees utilize modern platforms; they quickly work with settings and management. We are ready to prepare all the necessary financial statements and instantly answer any questions. Listed below are our advantages over other companies:
High-quality service: qualified specialists with extensive experience guarantee high-quality service.
Saving time and capital: company owners may abandon unproductive tasks and focus on growing the business.
Ability to pay only for what clients need: whether a company plans to find a full-time accountant in a specific area or needs assistance with a particular project, professionals are ready to tailor services to suit their needs.
By outsourcing financial activities, you may minimize your workload and quickly optimize economic processes with automated systems. Dedicated specialists guarantee the accurate and timely creation and sending of each report.
Final words
Firms that outsource their financial procedures reap many benefits, including savings, contract flexibility, and scaling. Accounting and bookkeeping services are vital elements of business, but for a person who is far from finance, it is sometimes difficult to manage them. It requires knowledge and special training. If you do not have accounting experience, running a firm can lead to a profit reduction or even bankruptcy.
BooksTime is a trusted accounting service provider for small businesses with 1 to 250 workers. The company strives to provide personalized financial services that meet high standards and optimize your bookkeeping.