Most people hope to put a little money aside in their lifetime so that they can retire comfortably. For a handful of the global elite, retiring comfortably is a given. They represent the most powerful companies in the world and continue to participate in the finances of their companies actively. In this article, we would like to talk about the five richest people in the world.
Jeff Bezos
Net Worth: $116.9 billion
Jeffrey Bezos is the richest person in modern history and the first person who accumulated wealth over $100 billion. He was born in 1964 in the United States. Jeff studied computer science and electrical engineering at Princeton University. Jeff Bezos is a technology entrepreneur, investor, and philanthropist. He intends to spend his fortune for the good of humanity.
His journey began with an online bookstore called Cadabra.com, which operated right from his garage. Bezos is known for founding Amazon, which is his main source of wealth, and Blue Origin. In 2009, Amazon purchased the online shoe retailer Zappos for $1.2 billion. In 2017, the company bought Whole Foods for $13.7 billion. A year later, Bezos launched branded over-the-counter drugs.
Bill Gates
Net Worth: $99.9 billion
Bill Gates (William Henry Gates III) was born in 1955 in the United States. He is a business magnate, investor, author, philanthropist, and humanitarian. This successful computer entrepreneur began trying to conquer the world in his favorite games, such as Risk and Monopoly. He sold his first computer program at the age of 17.
Gates main source of wealth is Microsoft Corporation (MSFT), which he founded with his friend Paul Allen when he was just a student at Harvard University. Microsoft company then developed an operating system, which developed to be an operating system for nearly every PC. He was already one of the wealthiest people in the United States at just 30 years of age, and his success only grows.
Bernard Arnault
Net Worth: $91.6 billion
Bernard Arnault was born in 1949 in France and raised to be an engineer. Instead, Bernard became a magnate, an avid art collector, a Chairman and Chief Executive Officer of LVMH, Chairman of Christian Dior S. A. his first entrepreneur skills were revealed when he changed his father's construction division to focus on real estate.
Bernard was able to revive great brands when they went through the worst moment, such as Cristian Dior. His life examples were Warren Buffet and Steve Jobs. The success of LVMH is built on creativity, quality, entrepreneurship, and, most importantly, a long term vision. Yet, no one is protected from the crisis, such as COVID-19, and Bernard Arnault has lost more money due to the coronavirus than any other billionaire.
Warren Buffett
Net Worth: $70.5 billion
Warren Buffet was born in the United States and is an investor, business magnate, speaker, and philanthropist. He filed his first tax return when he was just 14 years of age and is known for his frugality. In fact, what sets Buffet apart from other rich people is that he does not make lavish purchases and lives in the house he bought back in the 1950s.
He is often referred to as the "The Oracle of Omaha" because he knows how to find promising undervalued companies to invest in. Buffet's main source of wealth is Berkshire Hathaway, where is the largest shareholder and president. Buffet also owns shares of several business groups, such as the Coca-Cola company and American Express company.
Larry Ellison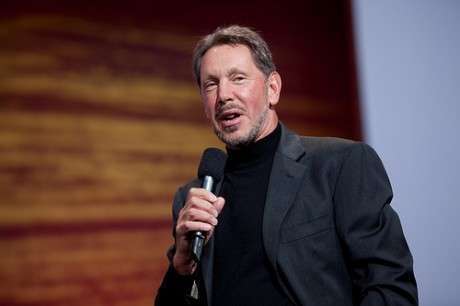 Net Worth: $62.4 billion
Laurence Ellison was born in 1944 in the United States. You might be surprised to know that Ellison dropped out of the University of Illinois and also gave up his studies at the University of Chicago. That was not an obstacle to becoming one of the most successful men in the world.
Laurence Ellison is a co-founder, an Executive Chairman and CTO of Oracle Corporation, which is the main source of his wealth. Ellison achieved success thanks to a database software that you might be using without even noticing. He is also a major investor in Tesla.
The Bottom Line
World's richest lost over $139 billion in just February 2020 after markets tanked over coronavirus fear, with Bernard Arnault and Jeff Bezos, each losing $4.8 billion. These people are still not likely to feel a drastic negative effect of this on their overall financial status and their life.
If you are a simple business owner, then you are likely to experience a more devastating effect. Thus, it is important to evaluate the impact of COVID-19 on the financial situation of your business. Without proper bookkeeping, you will not be able to adjust your budget and forecasts to reflect the impact of the virus and properly plan for the future.