Do You Need Help with Bookkeeping?
Just starting a business in Houston? Unless you are an accountant, it is possible that bookkeeping may seem like the scariest piece of the puzzle to you. Accounting requires learning a whole new language that most people are unfamiliar with. Keeping track of your income and expenses, keeping track of receipts, paying your employees, calculating payroll tax expenses, and monitoring your bills are all part of the job.
Maybe, your company has been providing its services in Houston for quite some time and you finally realized that doing your books on your own or paying a full-time bookkeeper is not the most cost-effective solution. Yet, you know the importance of accurate and timely bookkeeping for the success of every company.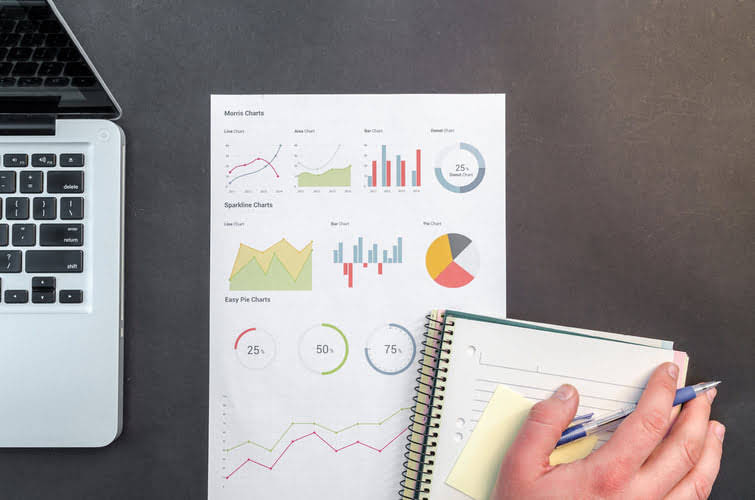 Setting up an online accounting system, like creating a brand, at an early stage of business development is a "must-have" for every company. A strong financial strategy that can help you navigate the market cannot be created without having bookkeeping data to base it on.
In addition, you need these records to properly fill out your tax documents during the tax season (and more often if your company is required to make quarterly estimated tax payments). Calculating your sales taxes is another issue that many business owners need help with. Also, bookkeeping and accounting help:
Maintain order in financial flows and reporting. Accounting gives you the tools you need to accurately track income and expenses. Always having your online books up to date means you don't have to fuss every time it's time to file tax returns and the paperwork isn't ready.
Set realistic goals. Reliable bookkeeping helps keep a growing company within budget limits. This is simply necessary in order to set realistic goals and make a profit, not a loss. Get a better idea of ​​how much income you will need to take your company to the next level.
Reduce costs. Accurate records are critical to making the best decisions. This will help you recognize and reduce unnecessary costs. Having access to all the information online and regularly analyzing your financial statements, you can keep your attention on activities that bring the greatest profitability.
Why Houston Business Owners Choose BooksTime
Are you looking for bookkeeping services near me? BooksTime provides bookkeeping, accounting, and other related services for businesses in Houston. There are numerous reasons why companies in Houston choose to entrust their books to BooksTime.
The prices for bookkeeping and accounting services are affordable to everyone.
You can count on a quick response to your questions via online chat, phone call, or another convenient communication method. Our bookkeepers and accountants are always ready to provide professional support to Houston businesses as soon as possible.
Our team always works in the interests of our clients, ensuring complete security of incoming and outgoing information.
Each of our Houston clients is unique, so we always delve into business processes to properly adjust bookkeeping, payroll and payroll taxes, as well as other processes.
Another obvious advantage of having an outside company in Houston take care of your books is that accounting companies are able to test and train their bookkeepers and accountants. In addition, accountants in such companies work with clients in different industries. Therefore, they accumulate experience in various fields of activity. At BooksTime, we constantly train our employees, improve their qualifications and constantly work to ensure that not a single accounting and tax law is left out. This alone contributes to our success.
CFO Consulting
Nowadays, it is difficult to build and successfully manage a company without financial literacy. Therefore, within the framework of online bookkeeping and accounting services for Houston businesses, we offer our clients financial advice that will help them make important decisions without hesitation. This will help you not only withstand tough competition in the market but also strengthen your position, as well as develop your company in the right direction.
When non-standard situations arise, many enterprises have difficulties in solving them. We suggest that you no longer worry and schedule an online meeting with experienced CFO specialists of our company, who will help you determine and eliminate the causes of the difficulties encountered. Experienced specialists will be happy to explain to you how to deal with difficult decisions.
The CFO can assist with financial management, planning, reporting, as well as risk management, data analysis, and strategic planning. The CFO will analyze the reports, identify trends in the development of the company, formulate management decisions and, finally, explain what all these numbers mean. The Houston financial expert will help you adjust your company's financial model and plans and goals or build them from scratch.
Turning to the BooksTime online services, you entrust your company to professional bookkeepers and accountants. Contact us, we are always glad to help every business succeed!