Traditionally, the bookkeeping of a company is performed by a full-time bookkeeper or several bookkeepers/accountants. Very often, when hiring a bookkeeper or an accountant, including a tax accountant, the company managers do not conduct detailed testing of one's knowledge and skills as a bookkeeping or accounting specialist.
As a result, a choice error and repeated search for a bookkeeper entail interruptions in bookkeeping and accounting. As a consequence, the business faces additional costs and even payment of already accrued tax and other fines to government agencies.
Also, frequently changing legislation complicates the work of bookkeeping specialists. Therefore, experienced and qualified accounting experts in Atlanta are becoming more and more expensive every year. As a result, the associated accounting costs will amount to more than 50% of the salary of a full-time bookkeeper. This fact is often overlooked by many executives when looking for bookkeepers near me.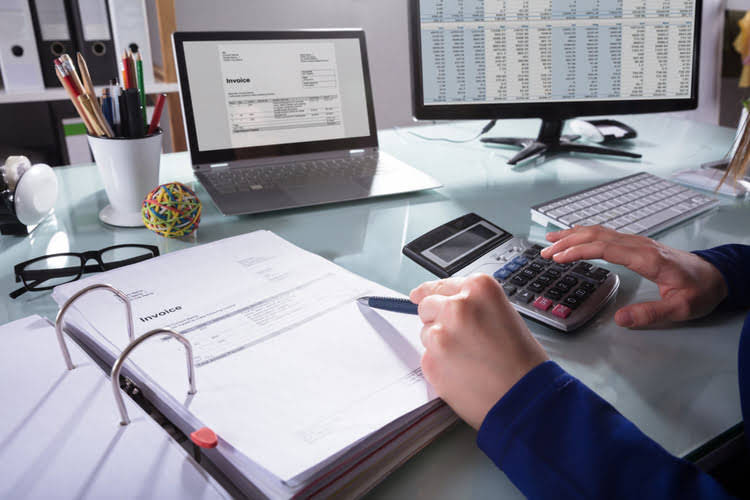 Improving business processes
Fortunately, the times are changing. Many successful leaders in Atlanta are increasingly focusing on improving and streamlining business processes to get better results with less effort. Over the years, experience confirms the value of partial or full transfer of processes to other specialized companies.
Usually, bookkeeping, logistics, storage, accounting, IT, and other similar function are entrusted to companies that focus on this type of activity in order to allow the business to focus on its main processes. The best part is that you are not limited to Atlanta when searching for bookkeeping services because the majority of the tasks can be done online. BooksTime is one of such companies. It can partially or completely perform the functions of a bookkeeper or an accountant for your company online and much more.
Bookkeeping services near me
Are you looking for true professionals who can do books for your company in Atlanta? BooksTime can provide bookkeeping services for organizations Atlanta tailored to your needs. We specialize in the following areas:
Bookkeeping
Accounting
CFO consultations
Payroll
Invoicing
Bill payments.
Besides these services, we know the value of being able to effectively use all the financial information of your business available online. Thus, you will receive simple to read reports that you can always print out for your convenience. You will also appreciate an ability to set up budgets for your company as a whole and specific categories. The notifications feature will let you know if you are approaching the limits.
Managers will also benefit from customizable online visuals of the important financial metrics. Every business owner knows the importance of cash flows for the success of their business. Thus, our clients in Atlanta have access to cash forecasts that help them effectively plan for the future.
Tax season is another topic that makes many business owners cringe. Knowing that your books are accurate, up to date, and always available online will set your mind to peace. Moreover, our client's dedicated bookkeeper will work with the tax accountant and provide all the necessary information for tax filing as well as planning your tax strategy for the upcoming year.
In addition, we know all the tax nuances of doing business in Atlanta. Thus, BooksTime handles all the federal, state, and local payroll tax filings and payments for their clients in Atlanta. Sales tax automation for those who are involved in e-commerce and other industry-specific services are also presented to our clients.
Why is BooksTime the right choice?
Advantages of outsourcing accounting services from our company:
Cost-saving. Payment for our services is significantly cheaper than the rate of a full-time qualified specialist. Besides, we have custom pricing for one-time projects and companies that need more than just basic bookkeeping.
Responsibility. Every client is assigned a dedicated bookkeeper who has all the necessary knowledge to work effectively with you.
Reliability. We don't have any downtime or schedule disruptions. We regularly report on the work done and are always available online or by phone.
More time. We can take care of basic bookkeeping tasks and more if needed, which will allow you to increase your free time and guarantee an increase in profits.
Control and mobility. We arrange a high-quality, well-controlled online bookkeeping process, and the distance between us will not be a problem.
Quality. The professionalism, versatility, and rich experience of our employees will help you increase the efficiency of your company.
Confidentiality. BooksTime carefully stores key information both during the provision of accounting services and after the completion of cooperation.
Range of services. Besides bookkeeping and accounting services, our company provides CFO consulting, payroll and payroll taxes in Atlanta, set-up and catch-up of your books, bill pay, and invoicing.
Our clients get all the necessary services in one place. Contact BooksTime to find out more.