Bookkeeping Overview
Many small business owners in Miami believe that they need to prepare accounting reports only for tax purposes once a year. Thus, they start to think about bookkeeping close to the time when they need to file and pay their taxes. However, it is necessary to maintain up-to-date bookkeeping records throughout the year, so that at the end of the reporting period you do not have to desperately run around searching for an accountant or bookkeeping services near me because you are not able to properly organize all your financial data.
First of all, an accountant must develop an accounting policy that meets business requirements and legal rules applicable to companies operating in Miami, draw up a chart of accounts, and prepare templates for primary documents. All of the above is the foundation on which all further activities are built.
An accounting policy is an internal document that defines the principles of accounting in a particular organization. Primary documents include invoices, estimates, and bills that reflect the company's economic activities. In other words, relationships with your customers and suppliers: selling, buying goods, providing services, and so on.
Next, the accountant does a little magic. The bookkeeping data is transformed into financial statements, various metrics, and so on. These are used by management to make plans and adjust their activity as necessary. In addition, these online reports serve as a basis for calculating tax expenses and submitting appropriate documents to tax authorities.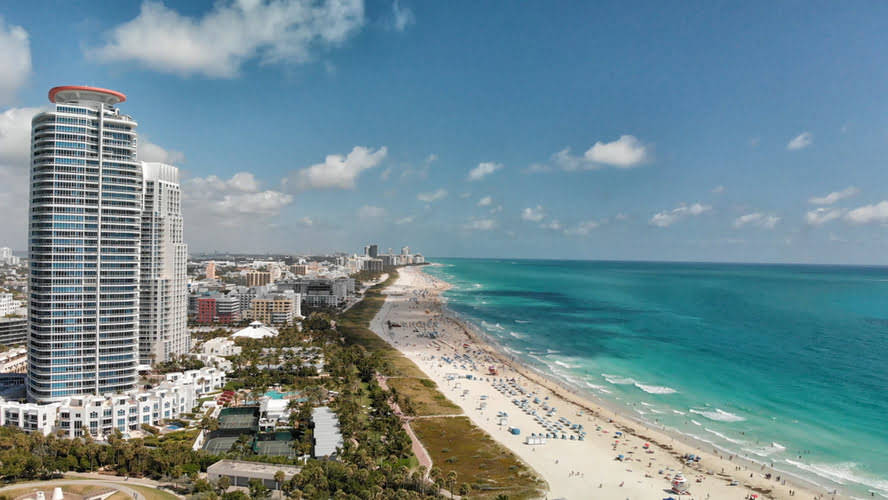 Professional Bookkeeping Services in Miami
Debits and credits, ledgers, balance sheet – a quick glance at these terms is enough to get depressed and lose all desire to do business. To understand the intricacies of accounting, you need to spend a lot of time and effort. It is better to invest these valuable resources in the development of your organization and entrust the hard accounting work to professionals.
Even though most businesses in Miami are actively doing their bookkeeping manually or online, not everyone succeeds in becoming profitable. This is because in addition to making sure that every single transaction is entered into your accounting books and under the right account, you also need to be able to interpret and effectively use this data.
The main consumer of accounting data is the owners and management of the company. Of course, the content of the final result of bookkeeping – financial reporting – is of interest to the government, tax authorities, investors, creditors, and other external stakeholders, but owners and managers need more detailed information than external parties.
At the same time, a properly configured online record-keeping system is able to supply the data necessary for different levels of company management: from very detailed – for line managers to the most generalized – for top managers and business owners. This information can cover all areas of the company's activities. This is where BooksTime professional bookkeeping services in Miami come in.
Benefits of Working with BooksTime
We know the importance of keeping accurate, up-to-date online bookkeeping records. However, we do much more for our Miami clients. In addition to journalizing and categorizing your everyday transactions, we will reconcile accounts and prepare month and year-end closing entries. To make the whole process more efficient and less costly for you, we securely import all the financial data using online accounting software.
We also know that employees play a huge role in the success of every business. Thus, we also offer payroll services so you do not have to worry about paying your employees and contractors. Your employees will thank you for timely direct deposits. Moreover, we also take care of the federal, state, and local Miami payroll filings and tax payments. Our accountants stay up-to-date on all the applicable tax rules, so you will not have to waste your time tracking the changes.
To help your business be even more successful, we help you get paid for your work easier and on time. Our bookkeepers will not only send invoices to your clients but can also send invoice payment reminders and follow up online or via phone about any late payments.
Getting paid is great, but most likely you have to pay bills as well. BooksTime can record bill payments and track any unpaid bills so you do not pay late fees or face other undesired consequences. To make it even easier for you, you can tell us how and which bills we should pay and we will do it on your behalf (you can choose to authorize them online or via text message, if desired).
Finally, all this bookkeeping should allow you to:
make informed decisions
easily track key metrics and trends
raise funding for your business in Miami
and impress your board of directors.
To achieve this, our accountant will prepare various financial reports and will help you interpret what all the numbers in these reports mean. In addition, we offer Miami business owners consultation from one of our highly qualified and experienced CFOs. Industry-specific services, such as automation of sales tax, are also available.